One of the real benefits of PC gaming over a console is the level of choice and flexibility. You can choose the parts and tailor your machine to fit your particular usage scenario. PCs can be used for image and video editing, 3D modelling, writing an email, and of course, playing video games.
Budgets and part selection can vary greatly, but right now is a pretty damn nice time to build. AMD's third-gen Ryzen parts are an awesome value for money, and their RX 5700 makes a great gaming powerhouse. 
To this end,  we're going to put a mid-range AMD build through its paces in a wide variety of games and software to see what type of performance you can get from a fairly modest budget. The parts selection we're choosing here revolves around two key components – the first is an AMD Ryzen 7 3700X and the second being an AMD Radeon RX 5700 graphics cards.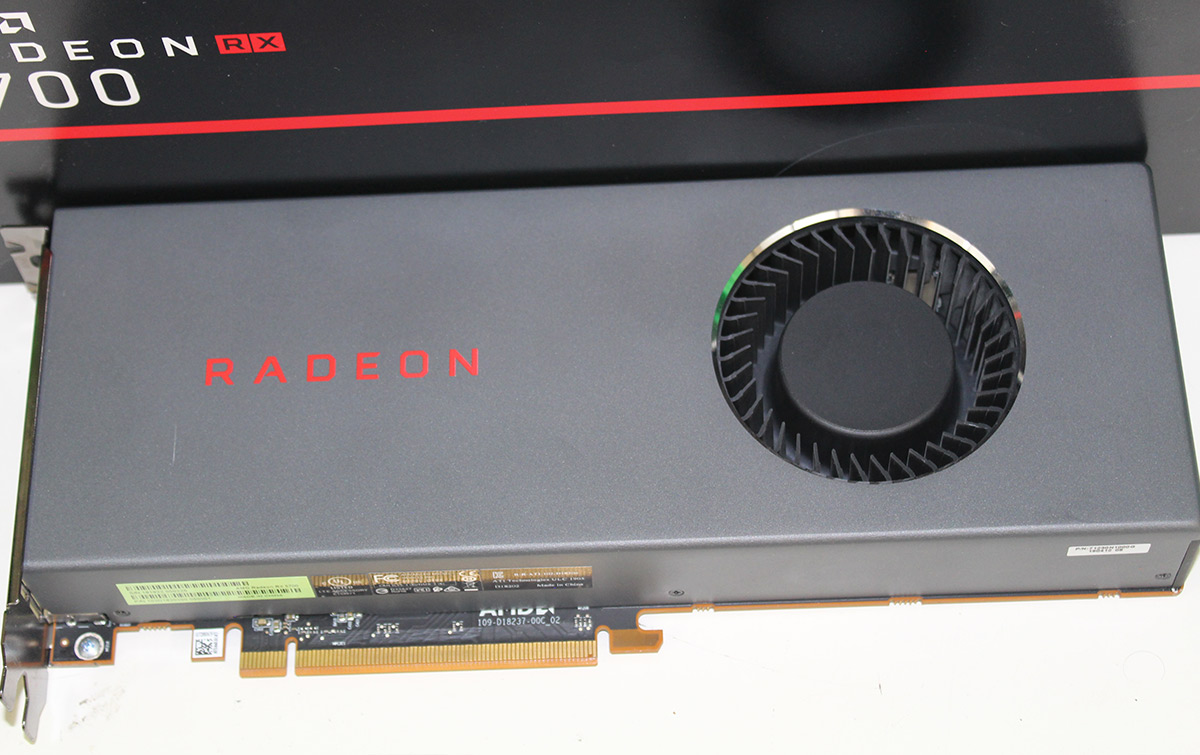 Recently, we went into an in-depth review of the Radeon RX 5700 graphics card so if you'd like more info on how it stacks up against the competition such as Nvidia's GeForce RTX 20 series and what type of performance uplift you'd get from an older Polaris card, so check it out. During those tests, we used Intel's I9-9900K processors (for the purposes of a consistent test platform). But it got us thinking, with AMD's Radeon RX 5700, how does the performance differ in an all AMD build for gaming?
Furthermore, in non-gaming applications that leverage the CPU, how well does our Ryzen 7 3700X fair against the might of Intel's I9-9900K processor? Of course, this isn't a 'fair' comparison, Intel's I9-9900K is a considerably more expensive processor, costing almost $500 USD compared to about 330 of the Ryzen 7 3700X. But, it will be very interesting to see how well Intel's CPU fairs against AMD here. We also disabled PBO (Precision Boost Overdrive) on the Ryzen platform and removed our 5GHZ all-core overclock of the Intel I9-9900K just to keep things simple for our CPU testing.
The Ryzen 7 3700X (which we bought thanks to your generous help on Patreon, check us out in the video description) is an 8-core, 16-thread processor, offering lots of multi-threaded performance perfect for more intensive tasks. If your focus is gaming, or wish to save some pennies, I would heartily recommend the Ryzen 5 3600 instead, as its 6-cores and 12 threads will be enough for games in the foreseeable future, but also offers a decent amount of grunt for 3d work and editing too.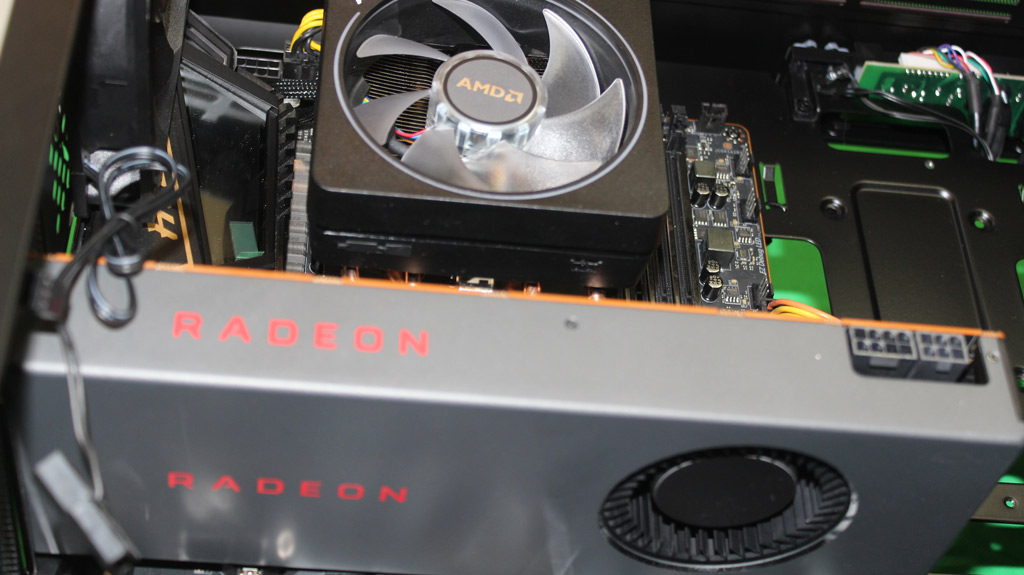 I've opted to stick to using the 'stock' Wraith cooler too, and we'll be investigating if it's worth buying a better cooler. DeepCool kindly provided us with a couple of Ryzen AIO coolers to test, so we'll see if there's any appreciable upgrade to clocks soon enough! While AIO's don't need to cost an arm and a leg, if you're on a budget I suspect you'll want to dump the extra funds into a GPU or storage and keep with the stock cooler. 
The AMD Radeon RX 5700, was kindly loaned to us by AMD for the purposes of testing. This isn't sponsored content, but I want to be very clear with review samples (it has since been sent back to AMD). We selected the Radeon RX 5700 because it's about 80 dollars cheaper than the RX 5700 XT on average, and puts out more than enough gaming performance for 1440P or high refresh 1080P. The 40 compute units of the XT saw only a modest cut to 36 Compute Units for the Radeon RX 5700, and we can make up for the lower clock speed with a bit of overclocking and soft modding (we covered this in a video).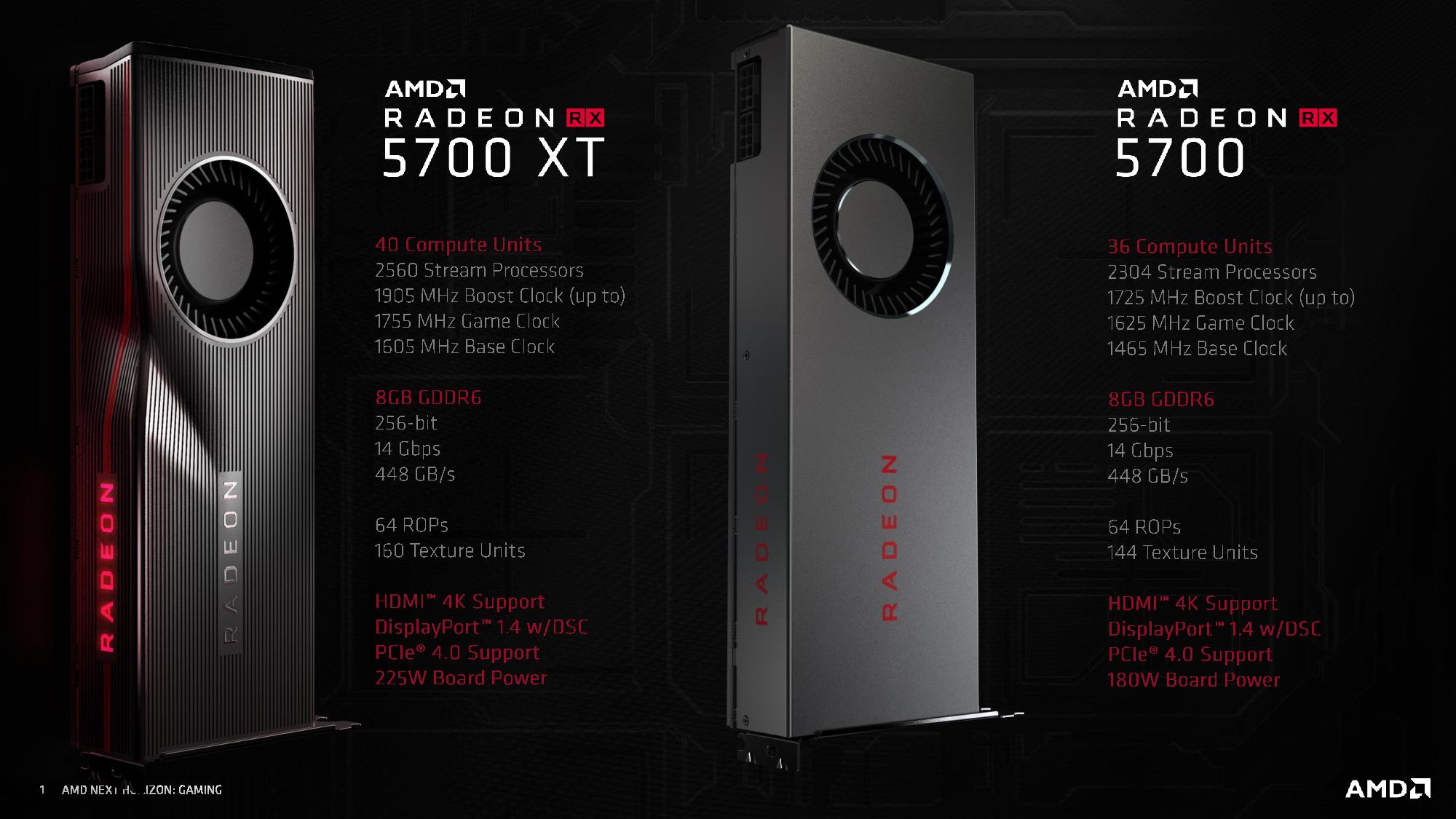 I'd also like to extend my thanks to MSI for offering up their MEG X570 ACE motherboard for testing. This is a higher tier motherboard, and we don't necessarily recommend pairing it up with these components unless you have specific needs for faster storage devices based on say PCI-E 4 or something similar, so on a more budget-focused build a B450 board will be perfectly fine. 
Also, for our case, DeepCool came to the rescue and provided the Matrexx 70, which I think looks pretty darn cool nice and also comes in at a reasonable price.
We're also running 32GB of crucial ram, as we had a quad-channel set of Crucial Ballistix lying around from when we reviewed both AMD and Intel's HEDT setup. Of course, for gaming and most applications, 16GB is enough – but there are some benefits running 4 sticks of ram on a Ryzen system (something we'll explore in a future video), so we plonked in all 4 sticks… plus ya know, for aesthetic reasons.
With that said – let's have a look at some testing and benchmarks!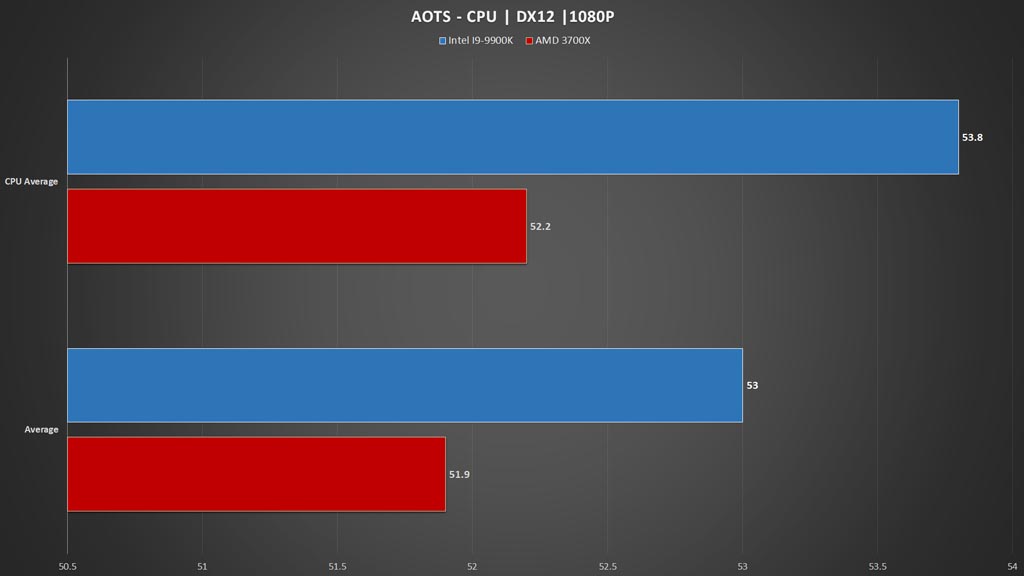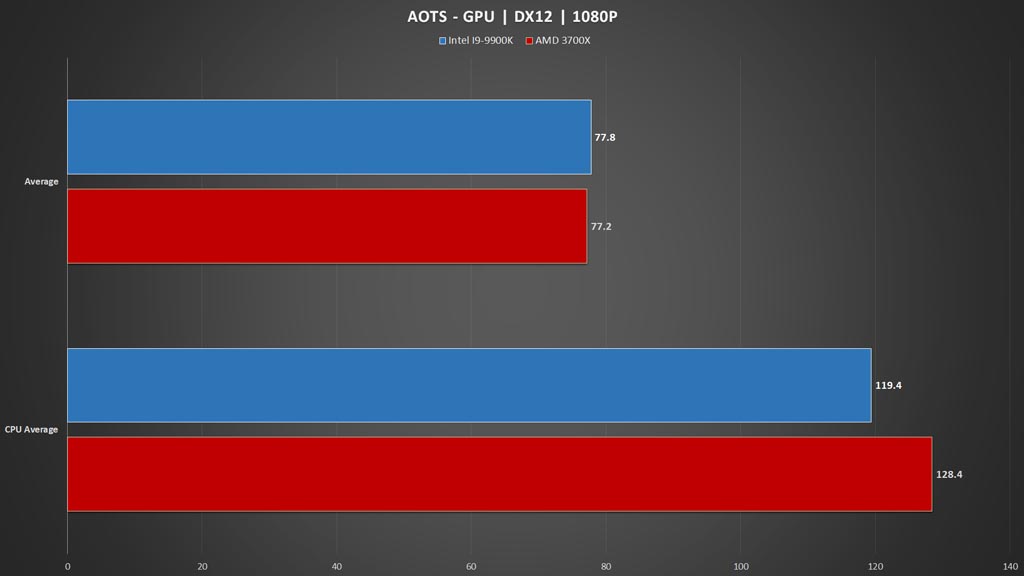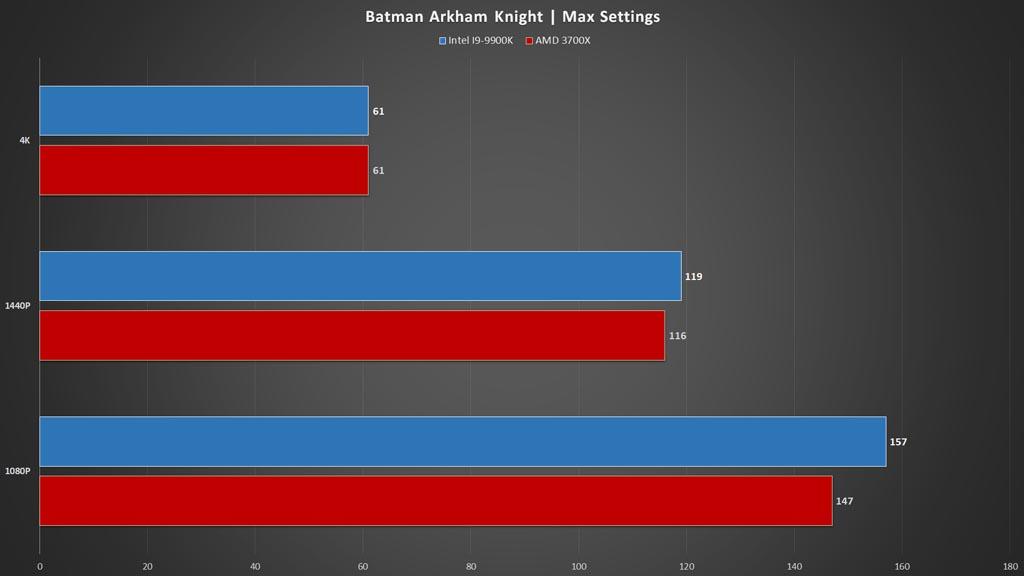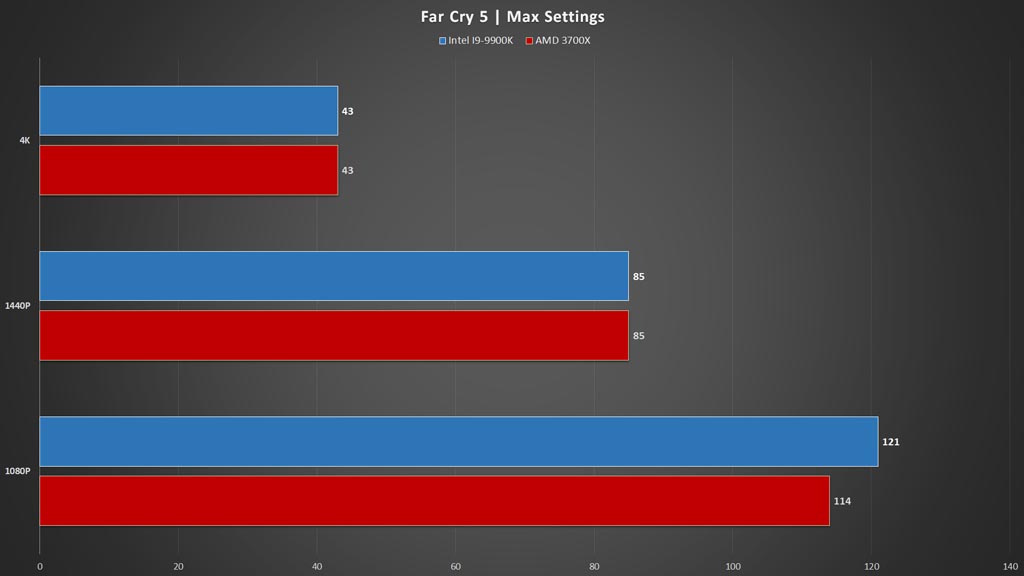 It's pretty clear from the early results that the Ryzen 7 3700X fairs rather well against the might of Intel's I9-9900K, with the gap widening at a little more at 1080P but with almost no difference at all at higher resolutions. Of course, the Radeon RX 5700 is keeping the CPUs a bit tighter together in results than if we were running with say, an RTX 2080 Ti. We'll investigate bottle-necking and comparisons with different cards on AMD platforms very soon. But, this goes to show you – AMD's third-gen Ryzen offerings have all the gaming grunt you could ever want.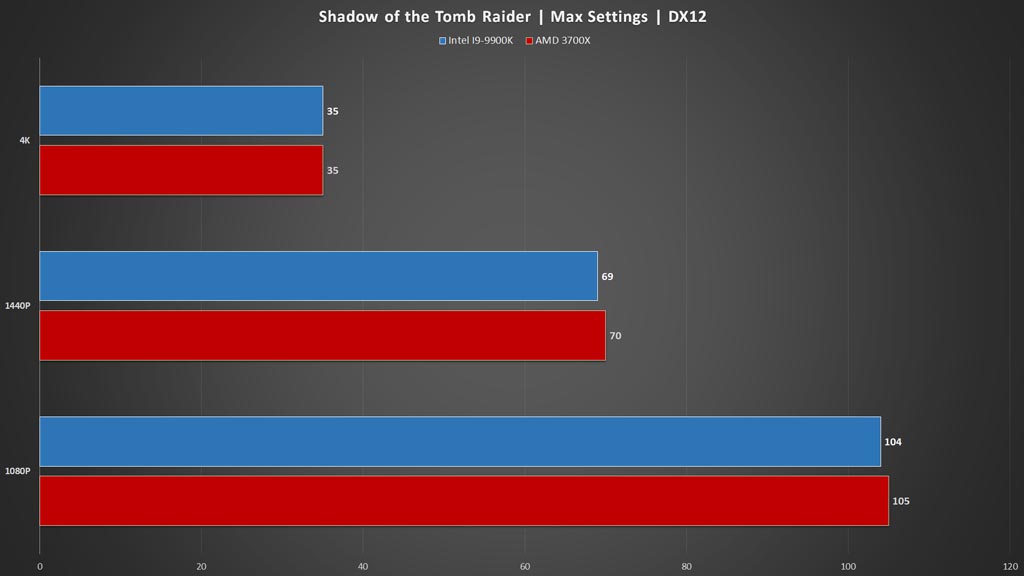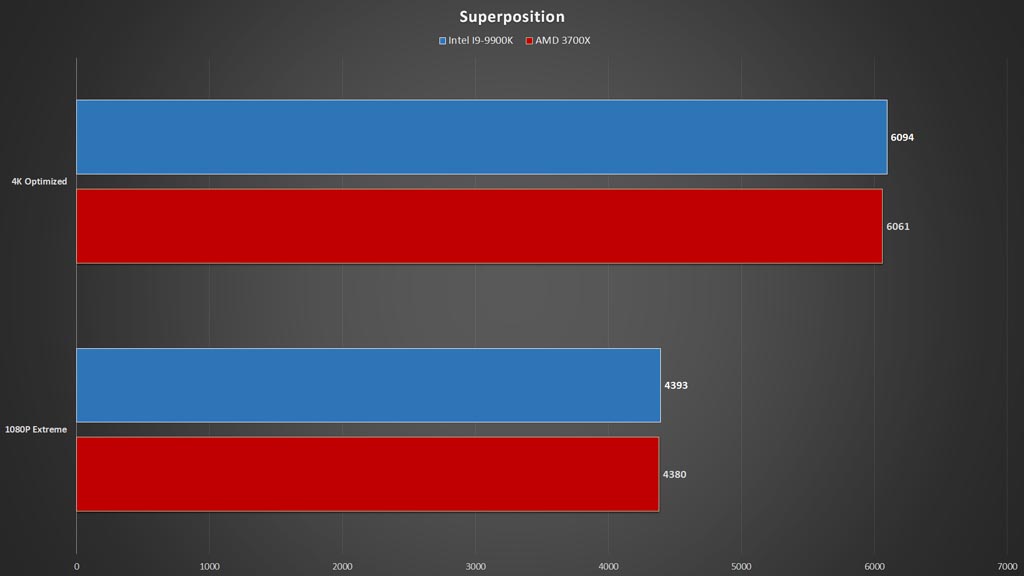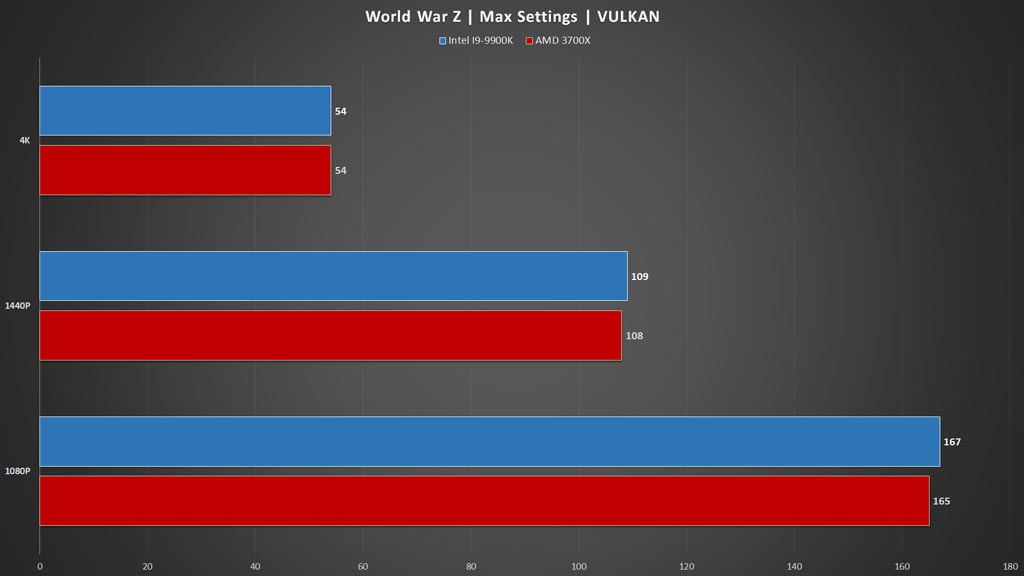 The last of the gaming benchmarks and you can see that in Shadow of the Tomb Raider and SuperPosition we're looking at the margin of error performance differences between the two platforms. World War Z is a great example – running the Vulkan API, we consistently found that Intel pulled ahead of AMD by just 1 or 2 FPS during our testing, but the gap is so narrow a very slight tweak to memory timings or something else trivial could reverse the trend.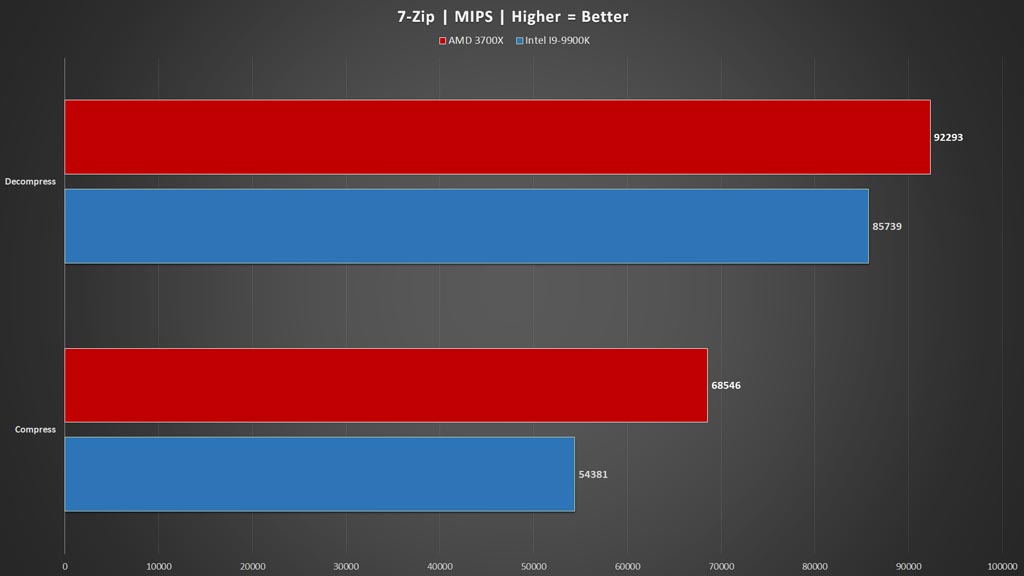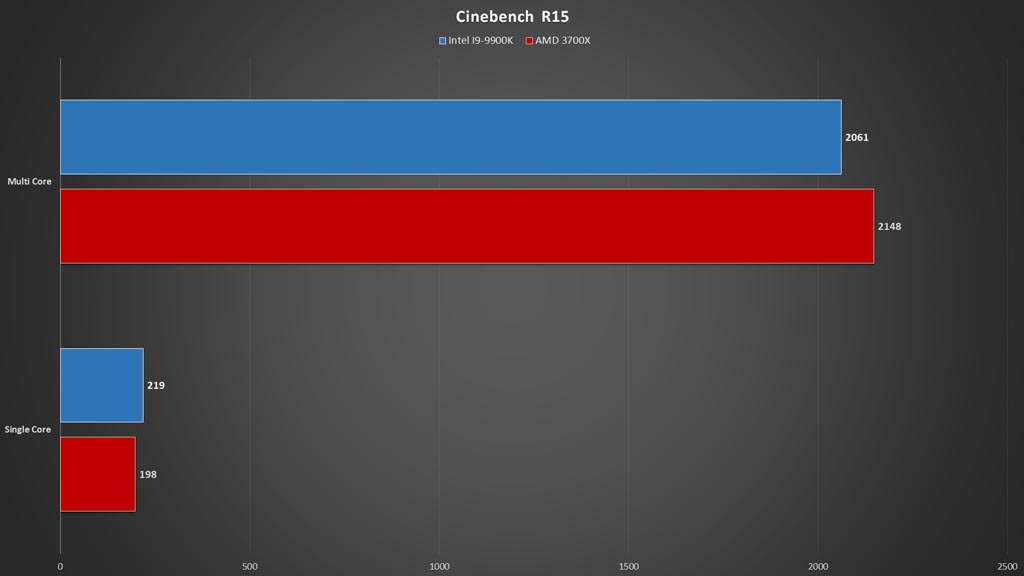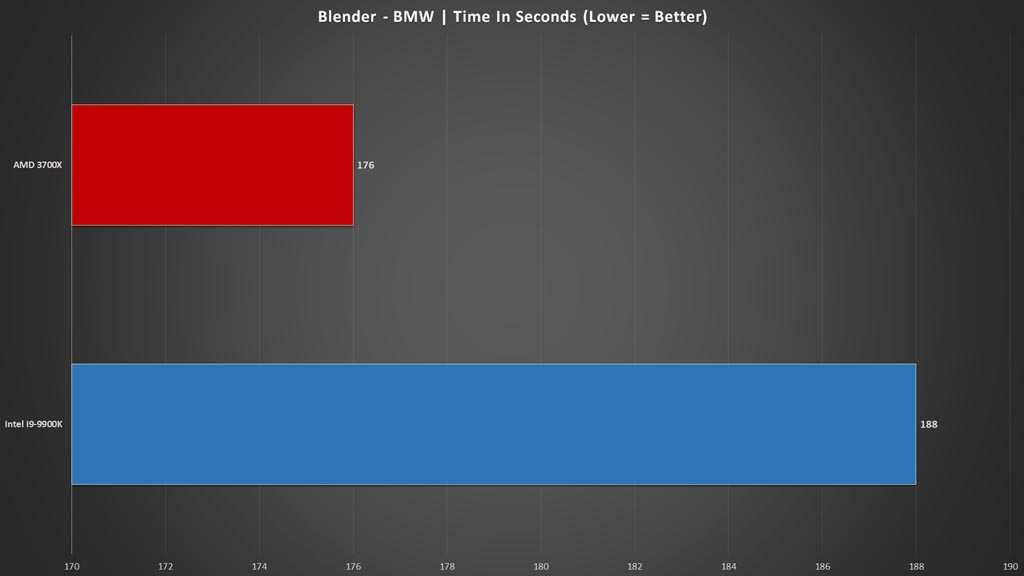 Ouch, 7-Zip benchmarks really love AMD's CPUs and Intel just can't compete here, Blender is also a hair faster on AMD's platforms when everything is at stock, and Cinebench R15 is a case of the clock frequency managing to snag Intel the win. Single-core performance of 5GHz is just too much for the boost speeds of the Ryzen 7 3700X.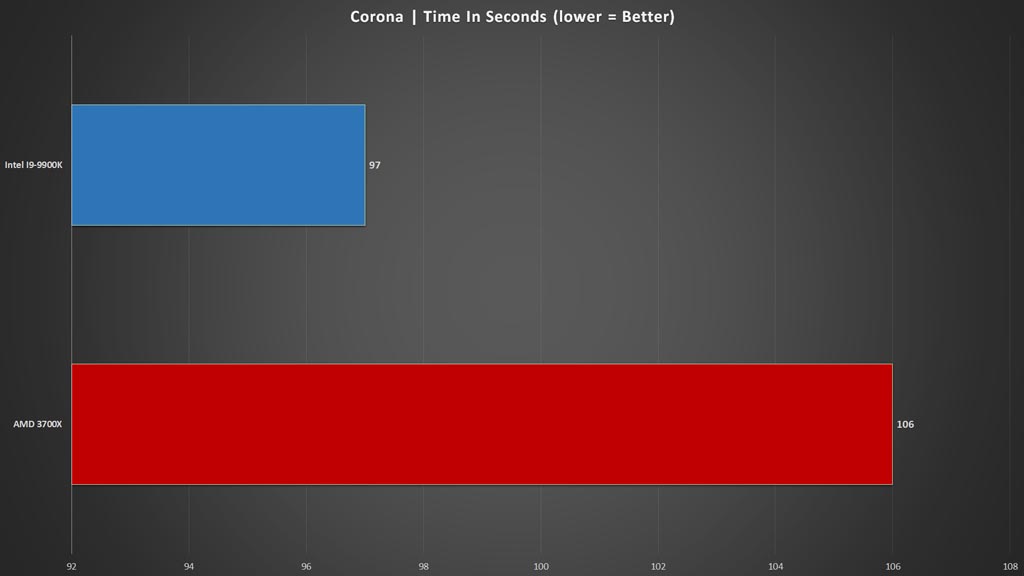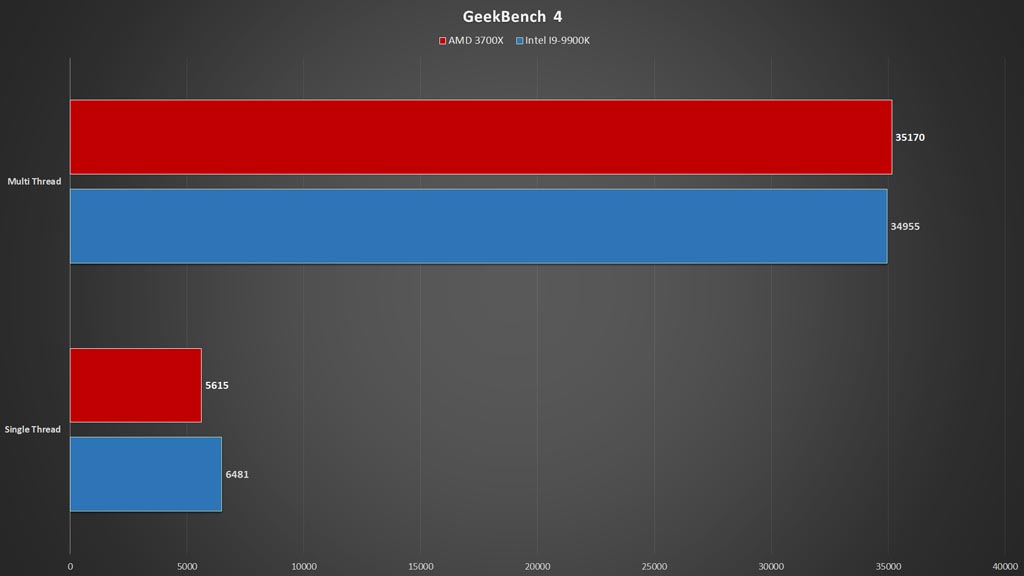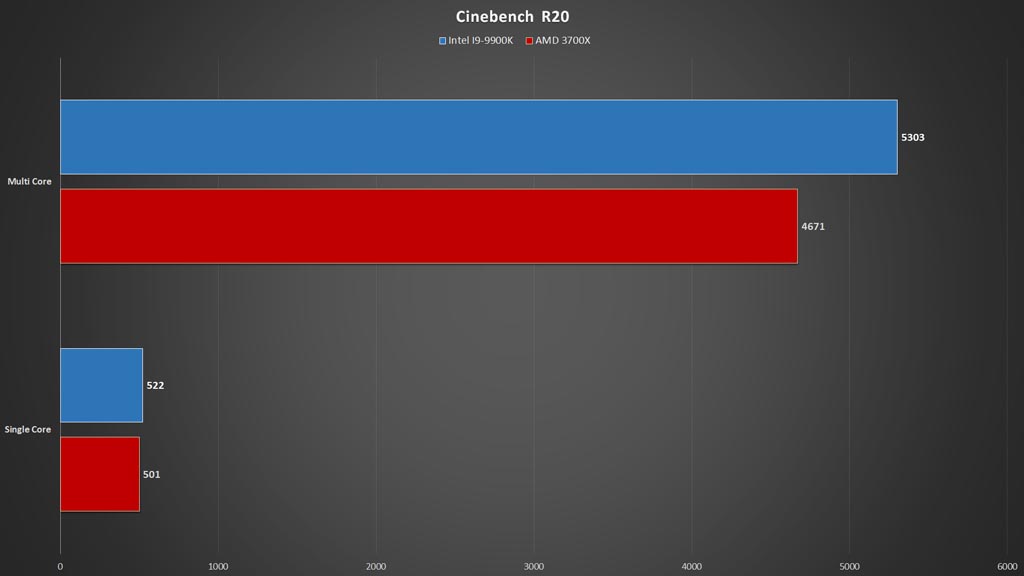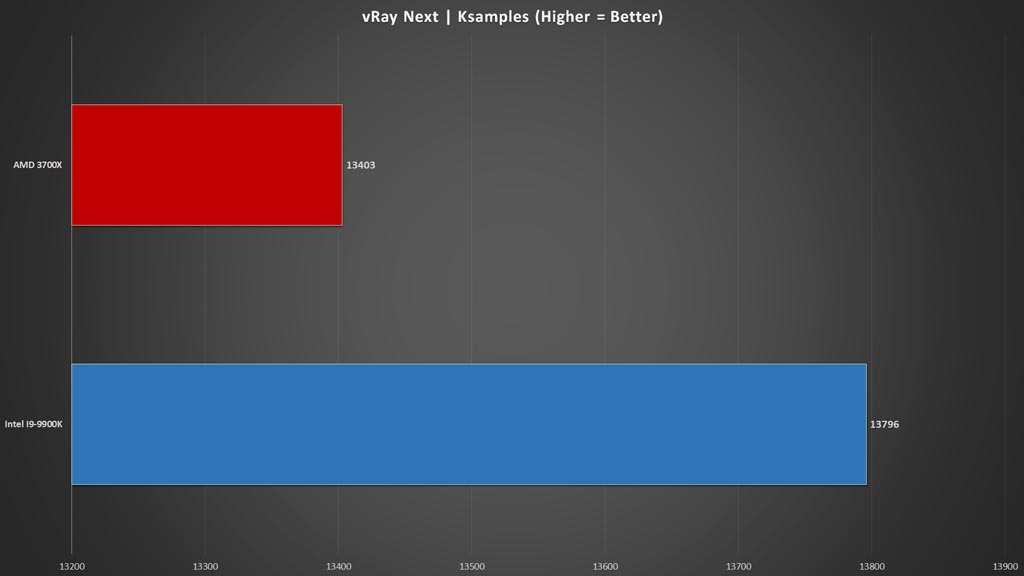 Cinebench R20 tells a different story, with the single-core scores much closer, but the higher clock speed keeping the I9-9900K ahead of the Ryzen 7 3700x. GeekBench 4 and vRay Next results are very impressive for AMD though, while Intel does beat the Ryzen 7 3700X in vRay, it's a very close result.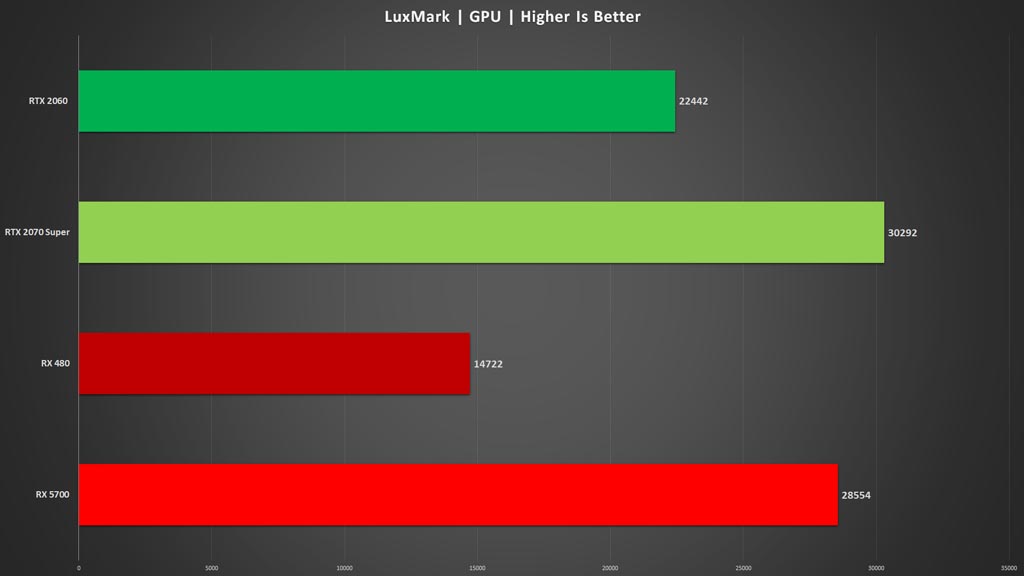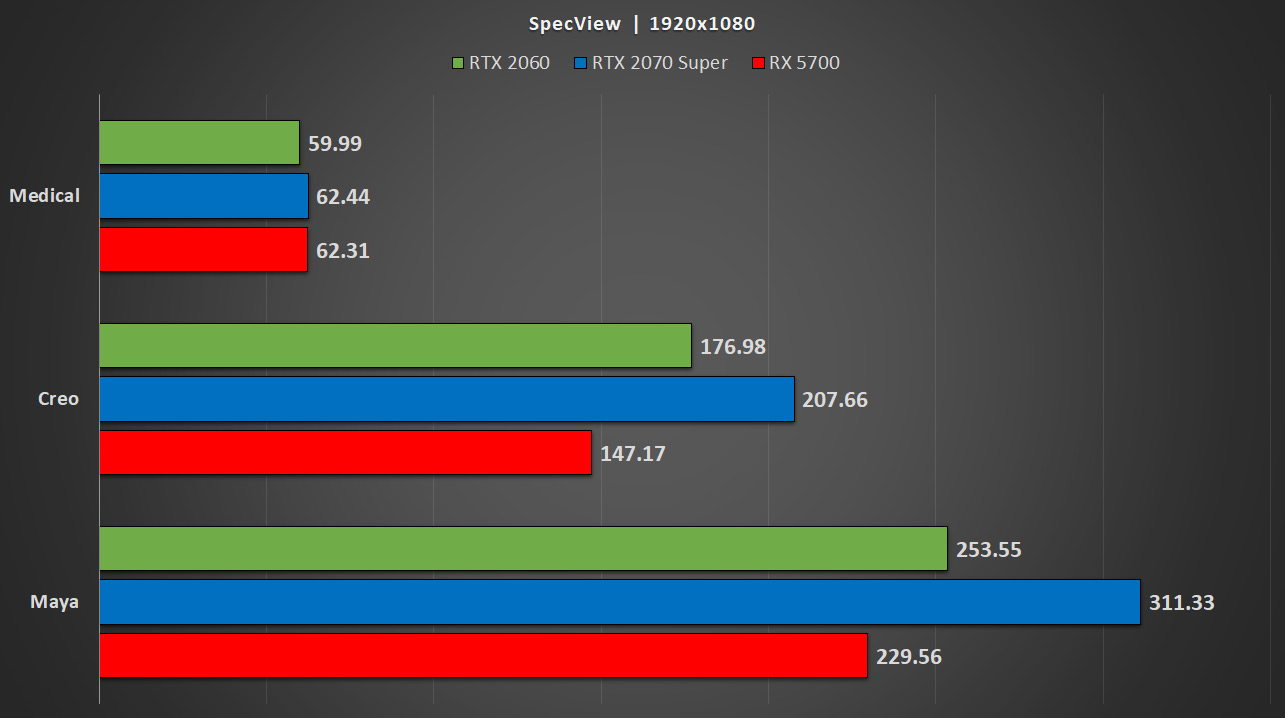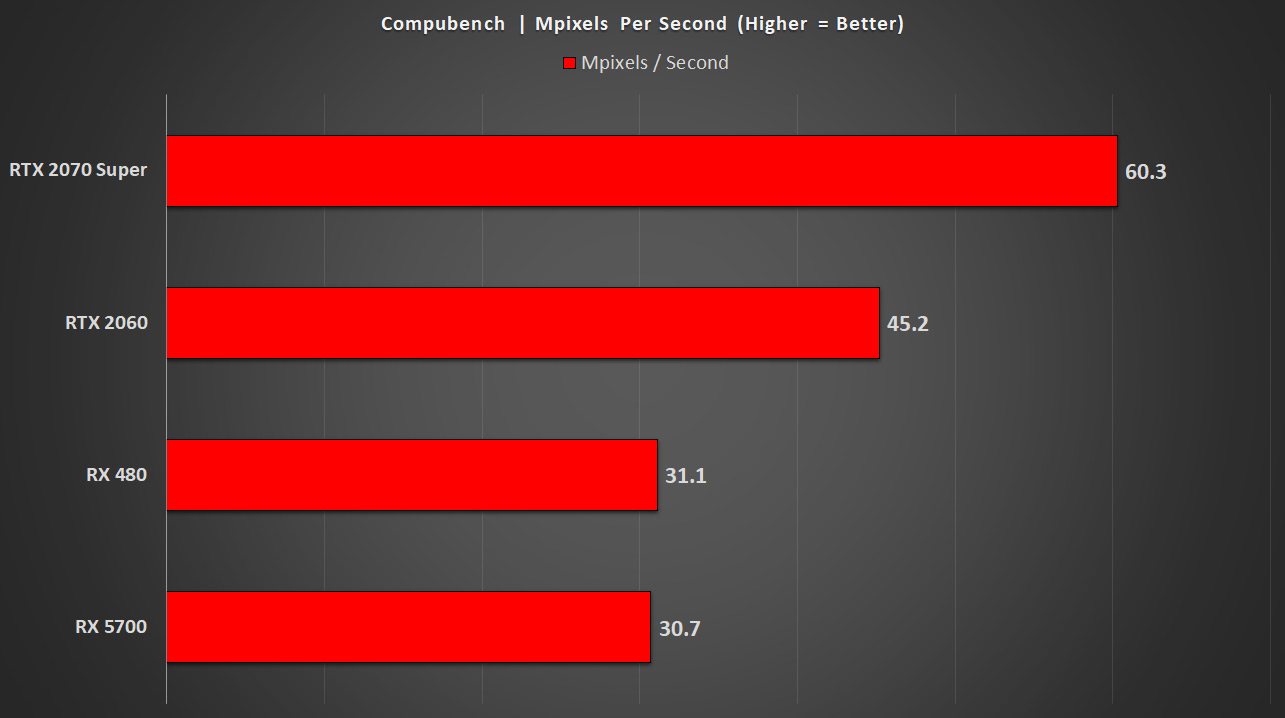 We're finishing off with a few productivity benchmarks and you can see that indeed, the weakness of the RDNA architecture is that it definitely loses some of its compute grunt compared to Vega and loses handily to Turing in applications such as SpecViewPerf. Creo is a great example of this, as is CompuBench. With CompuBench, the Radeon RX 5700 (which is the reference design), loses to our day 1 reference Radeon RX 480 card, which of course uses the Polaris architecture.
Conclusions for our all AMD Build
The amount of performance on display here is insanely impressive, and in terms of raw CPU power alone, AMD's third-gen Ryzen CPUs completely crush anything available on the mainstream desktop market from 2016.
An awesome thing about the AM4 platform is we know that it's good for another generation in terms of compatibility. So, if you picked up an AMD Ryzen 5 3600X and then your needs change and AMD launches the what we can assume will be called the Ryzen 4000 series, you can pick yourself up one of those CPUs and plonk it in your existing board (though naturally, we'll need to wait and see regarding platform features you'll be missing out on).
Despite our obviously unfair tests of pitting the Ryzen 7 3700X up against an Intel I9-9900K, AMD's chip holds out fairly well. Demonstrating that if you're looking to build a general workhorse, a Ryzen 7 3700X is a great option. And as I just said – with very little effort, if your needs change by the time the Ryzen 4000 series launches, you can simply swap out the Ryzen 7 3700X and replace it with whatever chip fits your goals using the same platform.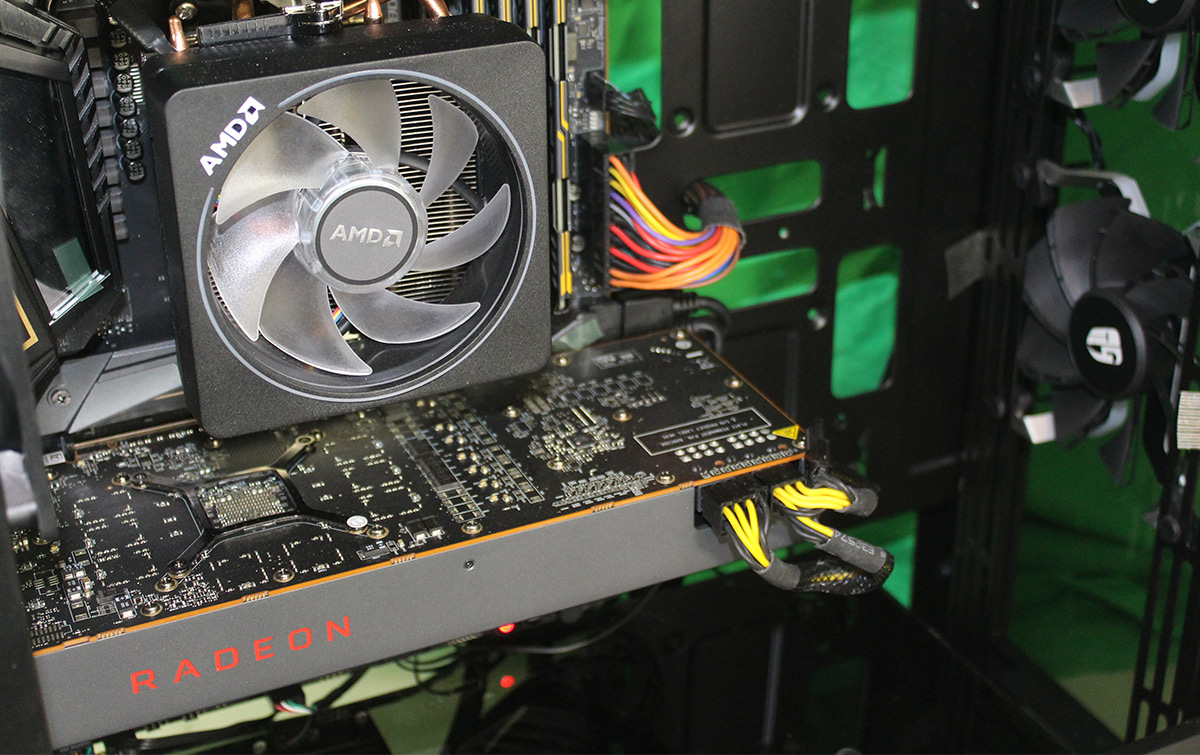 The main weakness of the RDNA architecture found in the AMD Radeon RX 5700 is the lack of computing power for compute workloads and tasks such as 3d-rendering. Navi is a complete departure from either Polaris or Vega in architecture design, and so has definitely lacked some of the compute grunt compared to a Vega 64 for example. Depending on the applications you're running and how important high performance is to you, this might impact your decision to go Navi. 
Of course, professional-grade workstation cards would be an obvious route here, but as we demonstrated in our 'Turing for professionals' video, Nvidia's GeForce RTX 20 series offers compelling performance in Maya and other applications, so if you're a gamer on a budget who also does a lot of rendering/pro work as a hobby, you might be better off thinking of picking up an equivalent Turing card. But, for hobbyists, AMD's RX 5700 class cards will offer you more than enough number crunching.
Naturally, these cards are also… well… pretty awesome at gaming too. I would encourage the purchase of a custom AIB card instead of the reference design, however. 
To echo what we said during the RX 5700 review, AMD has nailed the price to performance ratio with these GPUs, and while we can't recommend them for 4K gaming, they're excellent for high refresh rate 1080P gaming or driving a 1440P monitor with all the bells and whistles enabled.
All in all, the market has changed a lot over the past few years, and while the bleeding edge of high-performance parts, of course, is exciting, there's nothing short of awesome value for budget gamers too.
AMD Radeon RX 5700 Series
AMD Ryzen 3000 Series
MSI MEG X570 ACE –
DeepCool Matrexx 70 –
Other Articles You Might Like