After months of speculation, leaks, rumors and waiting, it's been confirmed AMD's R9 390X (codenamed Fiji) will indeed be the world's first Graphics Card featuring stacked High Bandwidth Memory (HBM).
The information comes to us via HotChips 2015 conference, which is scheduled to run between August 23-25, 2015. The website reads "Fiji, The World's First Graphics Processor With 2.5D High Bandwidth Memory," and will be presented by several folks from AMD, including Joe Macri and Bryan Black.
Technically I suppose it also confirms that AMD's GPU will make an appearance in August at the latest, but money is on an earlier release of the GPU (rumors say about Computex), and instead AMD taking the opportunity of promoting their technology and discussing their plans with the industry at large.
News AMD were planning to use a 2.5D die popped up early in January this year, when an AMD employee, Lingland Zhang mentioned it on their LinkedIn profile. ""Developed the world's first 300W 2.5D discrete GPU SOC using stacked die High Bandwidth Memory and silicon interposer."
An interposer (at it's most basic) can just be though of as a set of wires which link the GPU or processor to the speedy memory which sits around the GPU. This is a bit different from how 3D dies work, where the DRAM sits on top of the GPU itself.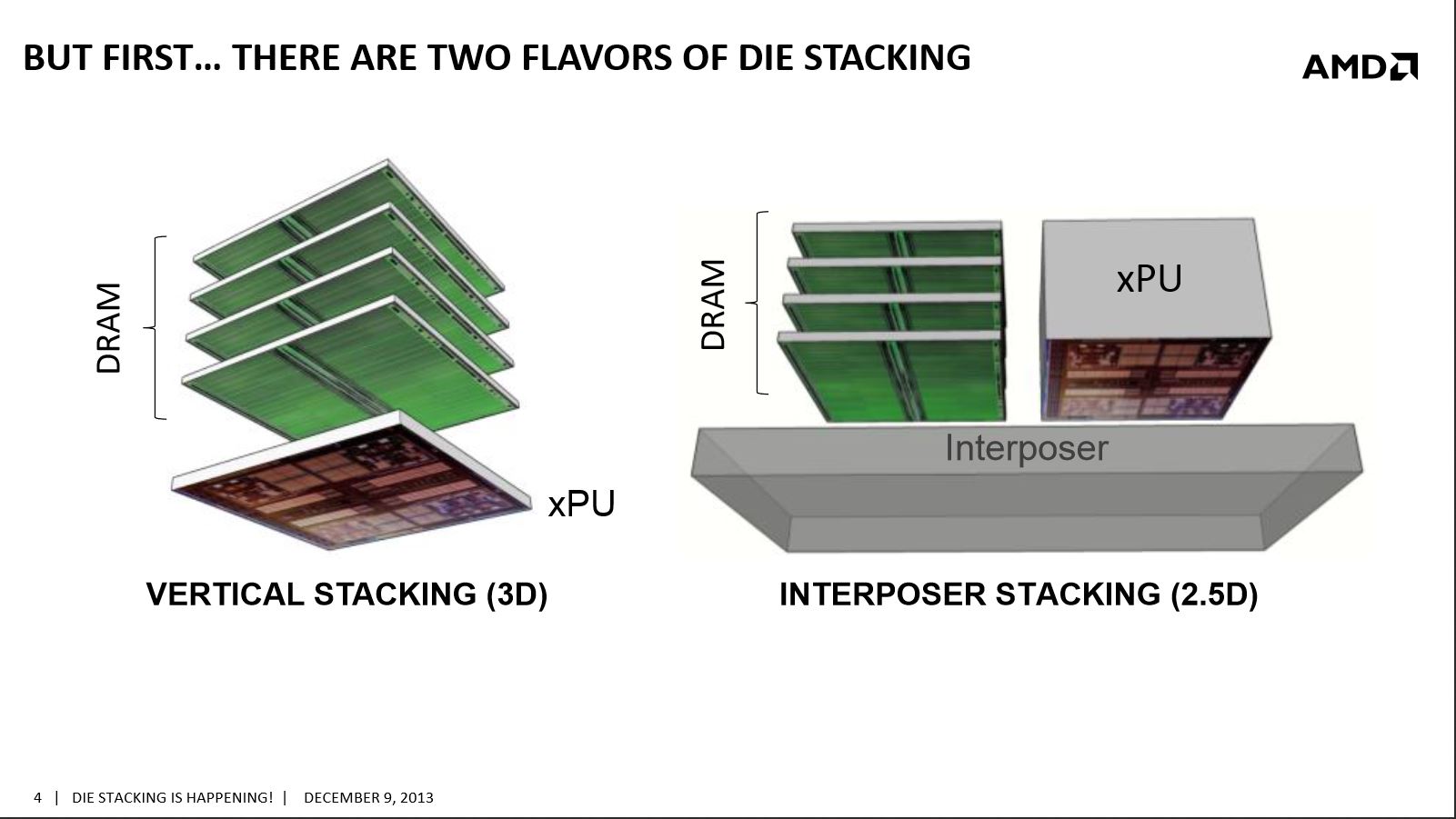 We know AMD are readying their production for the GPU, and have been working with SK Hynix to create an 8GB model of the card (which we'd discussed a few days ago), and previous leaks indicate will coincide with a special water cooled edition (but there will be air versions of both the 4GB and 8GB models).
Moving to HBM1 is a crucial step in the evolution of graphics cards, as we're reaching the limits of what can be achieved with GDDR5 technology. GDDR5 puts out 28GB/s bandwidth, while HBM reaches a staggering 128-256GB/s.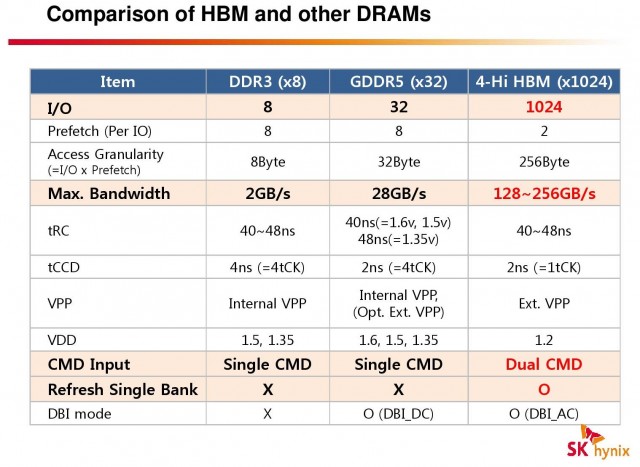 There have been leaked specifications for the card at the SiSoft Sandra Database which hint the GPU will feature 4096 shaders running at 1GHZ, but whether those speeds will be accurate for production models remains unclear.
Of course, all of this information still doesn't tell us the exact performance of the card, but the GPU is rumored to hit a performance of around 8 to 8.5 TFLOPS, which in theory will mean that it's at least as fast as the GTX 980 Ti. What performance benefits the 390X's HBM will provide, particularly at higher resolutions, is a mystery.
With any luck, we'll have AMD reveal more information over the next few days, at their investor conference. We do know that their next generation GCN architecture will also made an appearance in the companies APU strategy over the next few years, as revealed by yesterday's leaked roadmap.
Other Articles You Might Like