AMD's Radeon Fury X, previously known only by the codename Fiji has popped up in the news again as benchmarks surface showing the cards impressive OpenCL performance.
Before we proceed it's important to note that the benchmarks are fairly old, dating back to May of this year, thus the cards performance could be different from the GPU's final silicone.
These benches virtually confirm that the Radeon Fury X does indeed feature 64 compute units, meaning a grand total of 4,096 shaders. We know this because each of AMD's CU's (Compute Units) contains 64 shaders (and has done since AMD introduced the architecture back in the days of the 7000 series). So it would appear the rumors concerning the GPU (at least in shader count) are largely confirmed.
It would therefore be fairly logical to assume that the GPU would provide around 8.5 – 9TFLOPS of power, if the clock speeds are around the 1GHZ mark.
Naturally the below compute results won't necessarily mirror what AMD's Flagship GPU will achieve in game applications, but at least it confirms the rough compute performance and number of shaders, if nothing else.
Check out CompuBench for more.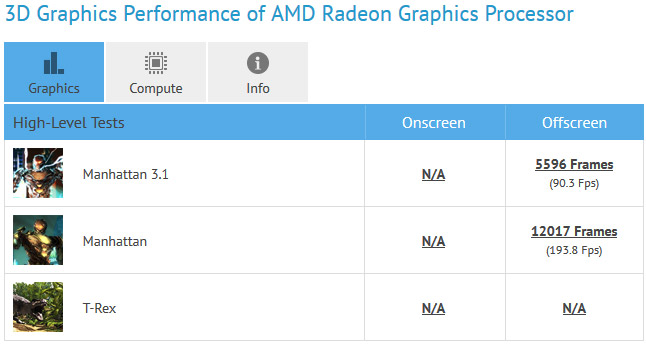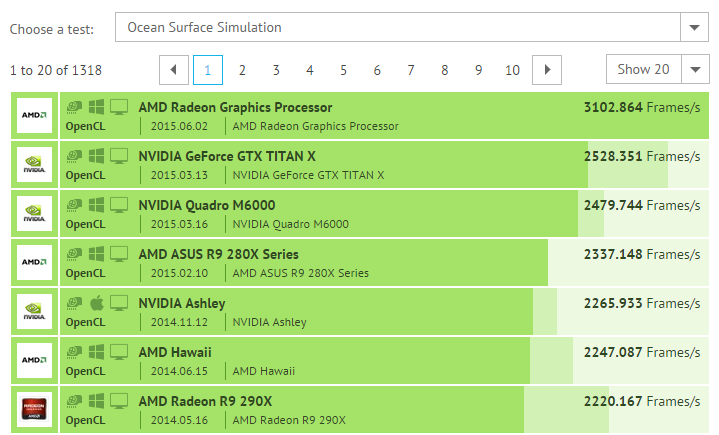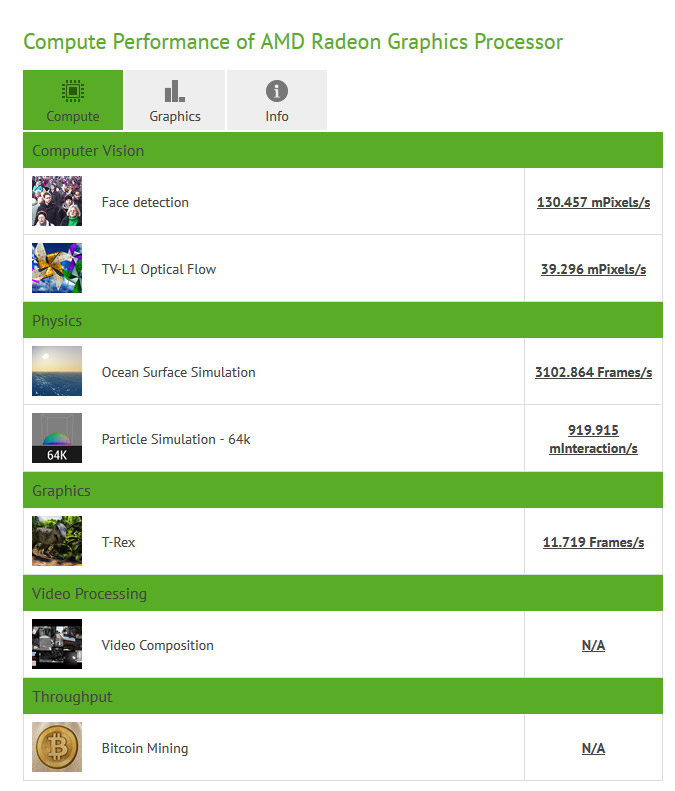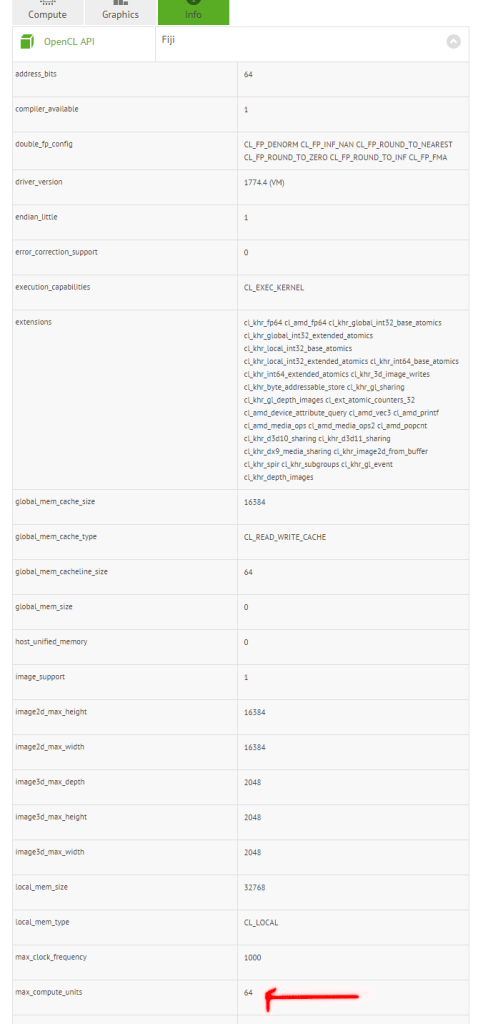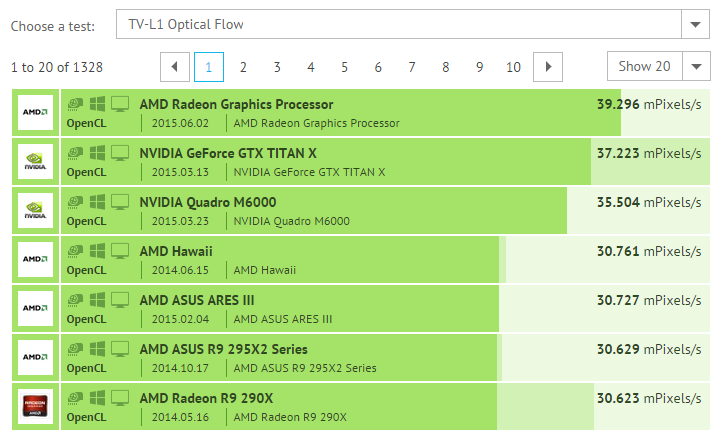 Other Articles You Might Like