Benchmarks for AMD's Polaris 12 lineup of graphics cards has leaked out ahead of the official unveiling of the silicone and hints that there will be two different models based on the Polaris 12 GPU core, codenamed 699F:CF and 6980:00.
It's no secret that AMD have been busy bees the past few months, with a plethora of Vega leaks hinting the cards performance will at least hold its own to Nvidia's Pascal lineup, and other leaks telling us that they have been working on not just Vega 10, but also Polaris 10 XT2 and Polaris 12.
While we can't answer any questions in this article about Polaris 10 XT2, we certainly can shed light on Polaris 12 and the two mysterious device IDs of 699F:CF and 6980:00. Firstly, entries for Polaris 12 have popped up in Linux patch notes.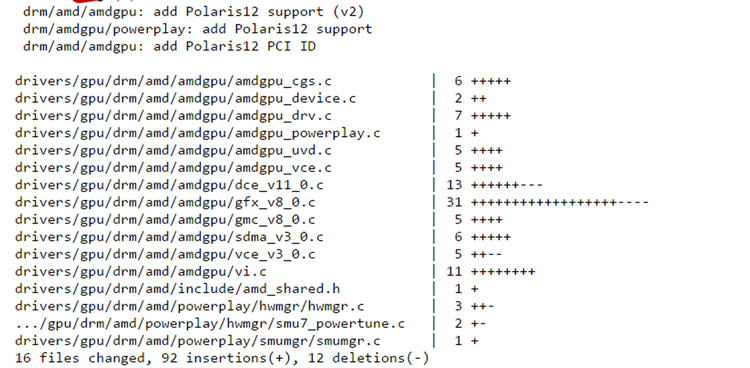 There are also multiple graphics card benchmarks of two of the cards which have appeared online, specifically revolving around both Ashes of the Singularity and GFX Bench. It's pretty obvious from the performance of both benchmarks that Polaris 12 isn't going to be aiming at more than the lower end of the market – unless there's something very early regarding the silicone, extremely buggy drivers or something else going on.
Both GPU's perform very close to one another, with Ashes of the Singularity running on the Polaris 12 GPUs at the DX12 1080P extreme preset.
Moving on to GFX bench and there's a pretty similar story which emerges here, in this instance the card I've decided to pit it up against is the GTX 1050, based on Nvidia's Pascal range of cards. As you can see, AMD lose here – but we can't these results as final, so as with any leak, we need to give the cards the benefit of possibly another 10 – 30 percent of performance on launch with maturer drivers.
Then again, we also do not know the pricing details of the GPUs either, thus making it trickier still.
In the below GFX Benchmark, because it scrolls down so long I have copied the results next to each other, to make the image wider (rows to columns, so to speak).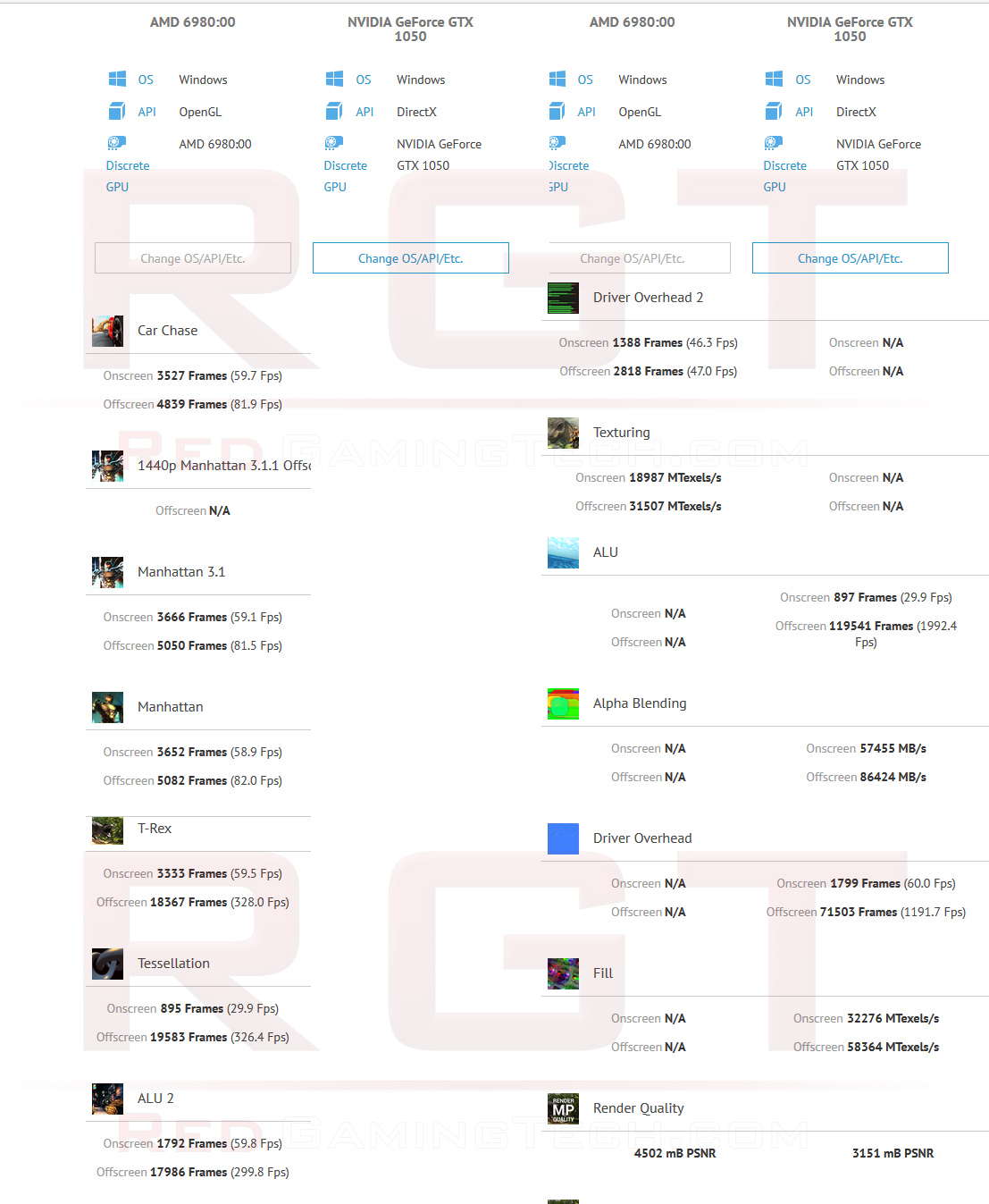 Stick with us at RedGamingTech.com for more on this as it develops!
Other Articles You Might Like