While the cards haven't been officially released to the public, the Radeon R9 390x's (assuming that's what they end up being called) are in the hands of developers. Johan Anderrson, Dice's Technical Director, has been playing around with AMD's new flagship and calls them "seriously impressive".
That's not all he did either – 'leaking' (but unlike with most leaks, he's probably had AMD's blessing) an image of the GPU which tallies up rather nicely with the 3d render released a short while ago. Ironically enough, the 3d render was filed by many as inaccurate and fake, but it turns out to be pretty damn true to life.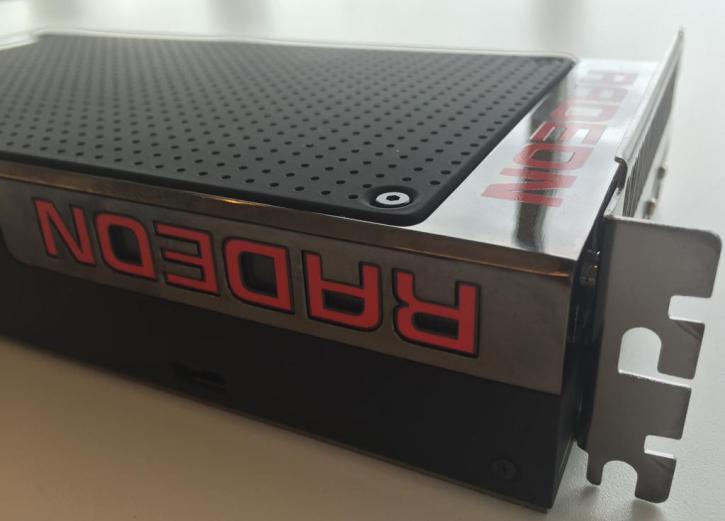 "This new island is one seriously impressive and sweet GPU. wow & thanks @AMDRadeon ! They will be put to good use :)," says Johan.
Dan Baker from Oxide Games joined in on the banter, asking "Do you find yourself wondering what that little switch under the Radeon label does? Terrified to try myself!"
AMD's Graham Sellers responded "Oh that. That disables the HCF instruction."
You'll immediately notice that the GPU doesn't appear to have a visible fan, further pushing home the possibility that the GPU is indeed watercooled. I've got to say, from a personal standpoint, it looks rather slick and sexy.
This new island is one seriously impressive and sweet GPU. wow & thanks @AMDRadeon ! They will be put to good use 🙂 pic.twitter.com/S5hyD6vxNh

— Johan Andersson (@repi) May 22, 2015
Other Articles You Might Like