Matt Skynner CVP and General Manager of AMD's GPU and APU products has gone on record and has said that the Radeon R9 Fury X will be fast… very fast. ""HBM enables us to build the fastest GPU in the world"
Currently we're still awaiting the card to be released in about two weeks time (16th June, 2015) but the internet is swirling with rumors and speculations on how the GPU will perform when it's plugged into your rig.
Yesterday reports surfaced that the Fury X wasn't quite beating Nvidia's GeForce 980 Ti cards, but these early reports were quickly quashed, because Fury X's silicone isn't finalized yet, and the drivers aren't close to being done.
It's possible, due to the subtle changes in architecture (with the inclusion of HBM) AMD are needing to do a bit of software and BIOS rejigging.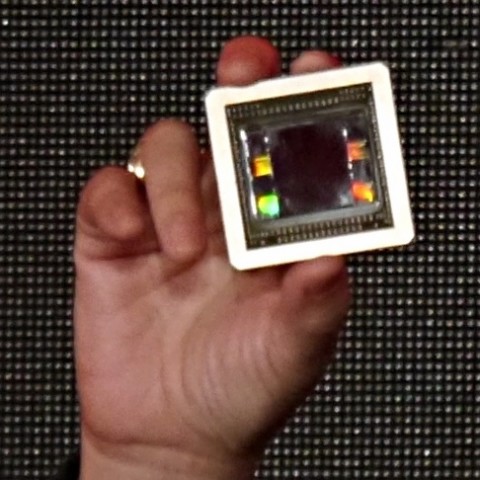 It's impossible to actually know how much additional performance the Radeon R9 Fury X will have, but looking at the supposed leaked specs (4096 shaders running at 1.05GHZ) and comparing it to the R9 290X (with 2816 shaders at 1GHZ) and you can start at least predicting frame rates.
Of course, this doesn't take into account several factors; firstly are the leaks accurate. The number of shaders or clock speed could be lower (or even higher) than reported, thus totally obscuring the real numbers.
Secondly, the R9 290X is running with an older version of GCN, while latest reports indicate Fury X is running an evolution of Tonga. This is crucial, because Tonga has numerous improvements to the GCN architecture, including a major evolution of how tessellation is handled (improving performance) and the card adds better lossless compression, reducing bandwidth constraints. For more information, check our Radeon R9 285 review.
The third point is how much of a 'big deal' HBM is – in other words, how much was the GCN architecture being held back with GDDR5. Analyzing the increased number of shaders the Fury X has over the R9 290X versus the bandwidth improvements of the Fury's High Bandwidth Memory, and there's a higher percentage of bandwidth compared to shaders (once again, assuming numbers are accurate).
This could be a critical point, because as resolutions increase (for example, 4k which AMD are said to be targeting) strain on the GPU's bandwidth increases considerably.
Other Articles You Might Like