AMD are preparing to launch a second refresh of the Polaris line of graphics card, the Radeon RX 590 graphics card. The Radeon RX 590 will sport higher clock speeds compared to the Radeon RX 590, but the underlying architecture is identical other than the shift to 12nm.
The Radeon RX 590 runs at 1545 MHZ for the core (with boost clock) compared to that of the 1340MHZ (reference model clocks) of the Radeon RX 580. This news has prompted Nvidia to prepare a refresh of its own, yet another GeForce GTX 1060 card, with the GP104 core of the GTX 1070 and GTX 1080 being leveraged to use GDDR5X memory. It's a shame Nvidia didn't up the number of CUDA cores though, with the same 1280 of the 6GB GDDR5 in use.
The official Final Fantasy 15 benchmark database has a slew of RX 590 performance results for both 1440P and 4K. In general, the RX 590 is a bigger leap from the 580 than what the RX 580 was over the RX 480.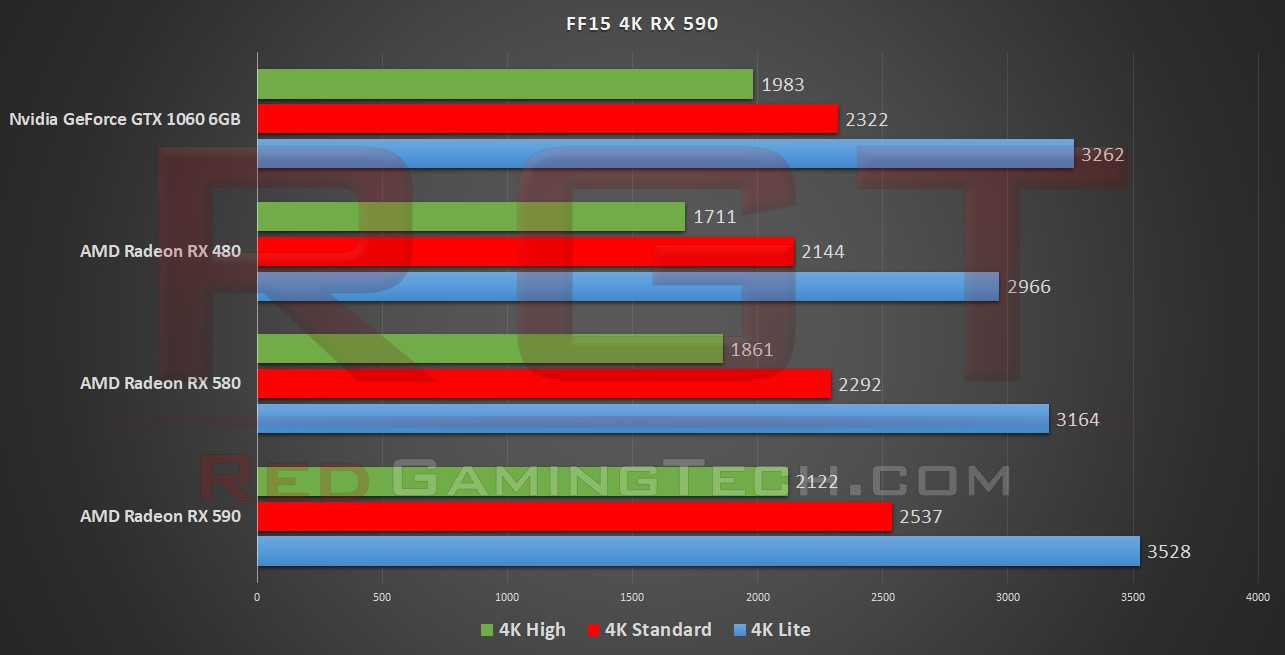 Switching to 1440P (which is more likely to be the top resolution any of these cards are capable of) and there's definitely a nice jump for between the four cards. With the RX 590 rather comfortably distancing itself compared to the other SKUs.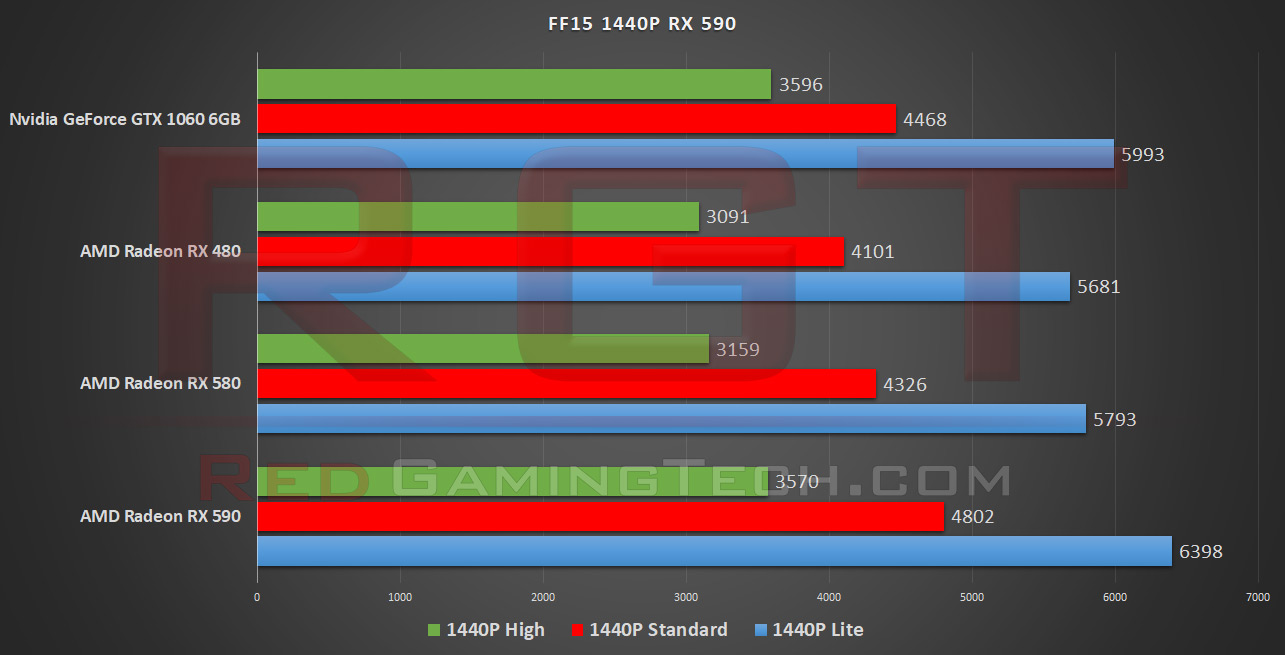 The only caution here – FF15 isn't the most consistent benchmark with some driver revisions and architectures, but given all of these cards are Polaris, we have a pretty good understanding of how they stack up.
Other Articles You Might Like