In January of this year, AMD launched the Ryzen 5 2400G and Ryzen 3 2200G processors, built on the 12nm process – essentiall the first Ryzen 2000 series CPUs to be launched. But these were APUs, a combination of Zen+ and Vega. It wasn't until April that AMD saw fit to release the Ryzen 2700X and the other CPU only chips in the Ryzen 2000 series.
You might be curious while I'm giving a piece of history, well, there are rumors that AMD might be at it again, only this time with 7nm APUs. According to the folks over at Exppreview, AMD could release 7nm Ryzen Raven Ridge APUs this year, and this comes to down to TSMC production capacity. The analyst making these predictions works over at Citigroup, and claims that 7nm for 2018 is what AMD are aiming for.
Naturally, we know that 7nm Zen is coming – in the form of Zen2, which aside from the die shrink has numerous improvements to IPC and clock speeds (and rumors add in additional processor cores too).
It doesn't seem likely though that this would be anything other than Raven Ridge – or a refresh of Raven Ridge but on a different architecture. Anandtech's coverage of hotchips certainly lends evidence to that, and indeed there's a very good chance if the rumor is accurate, this will be AMD's fabled Picasso APUs.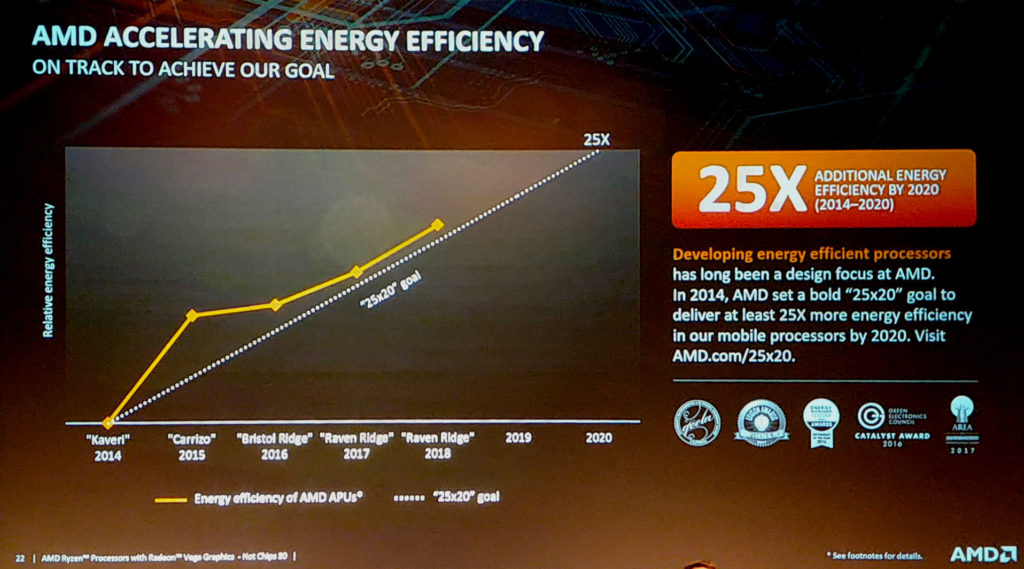 Another wrinkle in this rumor is that AMD in all of their recent earning calls and press conferences have doubled down that Epyc server processors and Vega 20 will be getting priority on 7nm production and they weren't pushing out consumer products this year.
Of course, AMD could decide to use the APUs as a way to get into the business laptop sector as 7nm would be considerably more power efficient, and in the slide Anandtech took a photo of, there's no information past 2018, so AMD might not be making this public yet.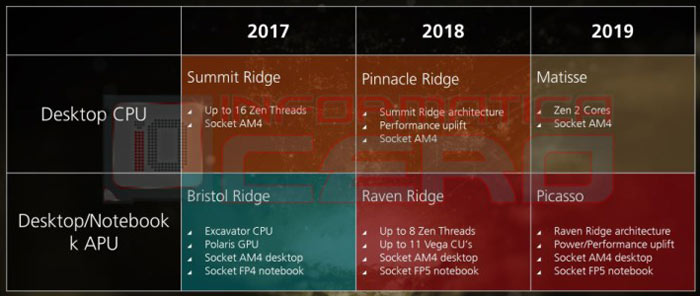 There have also been rumors of the 7nm Picasso too, and that is supposedly launching in 2019. Picasso is still based on Raven Ridge, but with various improvements for power and performance, and has a socket for both desktop (AM4) and notebook (FP5). There was even an AMD Radeon Picasso spotted on UserBenchmark Database, with the Device ID of 15D8, slightly diffgerent of the 15DD of Raven Ridge's current APU entries.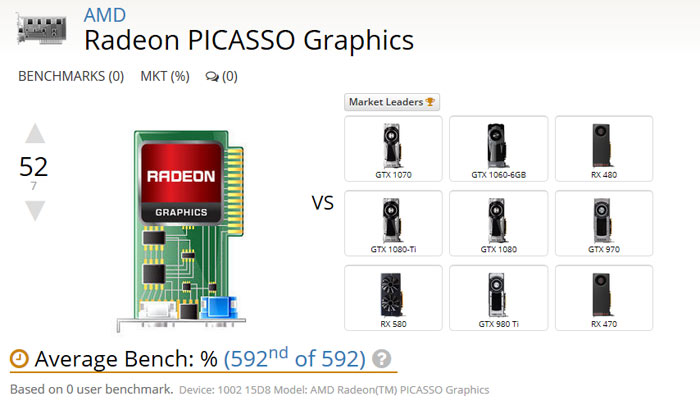 It's therefore possible AMD are simply moving Picasso up a little in launch window, and because it's still the raven ridge architecture don't feel the need to call it anything else in press briefings – for now.
I would treat this rumor with some salt, but whether we see the 7nm parts this year or next, they are definitely coming.
Other Articles You Might Like