Whilst computer enthusiasts in the desktop arena are celebrating the price and performance of AMD's Ryzen series of processors, the professional and server market has also undergone significant upheaval thanks to the company introducing the Epyc series of processors. Currently, the Epyc series of CPUs are based on the original Zen 14nm architecture, but AMD will be releasing the updated Zen 2 7nm processors for the server market first.
This brings us to the news from today, where the ChipHell website is reporting a benchmark which has popped up for the Epyc 7nm Zen2 powered Rome flagship, with an astonishing 64 cores and 128 threads thanks to AMD's SMT technology. So what do you get if you take 128 threads and throw it at an application such as Cinebench r15? Well, it can be best described as decimation – the score is 12,587 points… to put that into any level of context, the 5400 – 5600 ish mark is what you can expect for AMD's current HEDT flagship, the ThreadRipper 2990WX processor. The Epyc 7601 scores slightly higher, around 6k thanks to having more memory channels compared to the TR platform.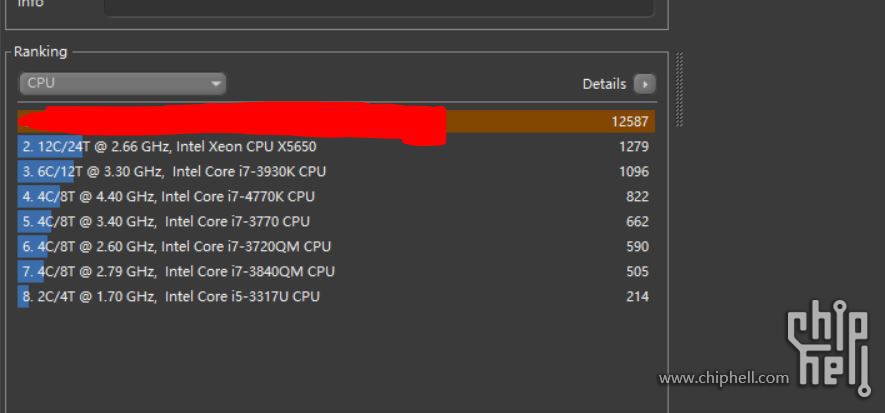 So then, we should celebrate right? Well, unfortunately it's less than certain that this benchmark is legit. Not only are we looking at screenshots but we're also seeing those entries with blocked out text. Meaning not only is the entry easier to fake, we can't even be 100 percent certain of the CPUs name – even if the score it legit.
It's important to know that 7nm isn't just bringing the additional cores, but also an improved clock speed, and of course various IPC changes to the processors underlying architecture. In other words, Zen 2 will be an all around improvement compared to the previous processor generations. This translates rather well to the desktop of course, but for Intel it's rather concerning.
According to AMD, Zen 2 is designed to compete with Intel's Ice Lake range of processors – but it won't be competing against that particular processor, because Intel can't get it out in time. In other words, according to AMD's Forrest Norrod, they figured Intel would be ahead of where they are now, and because the various delays Intel have faced, you can almost think of AMD having a generational advantage.
Indeed, Forest said  – "Our plan for the Naples-Rome-Milan roadmap was based on assumptions around Intel's roadmap and our estimation of what would we do if we were Intel."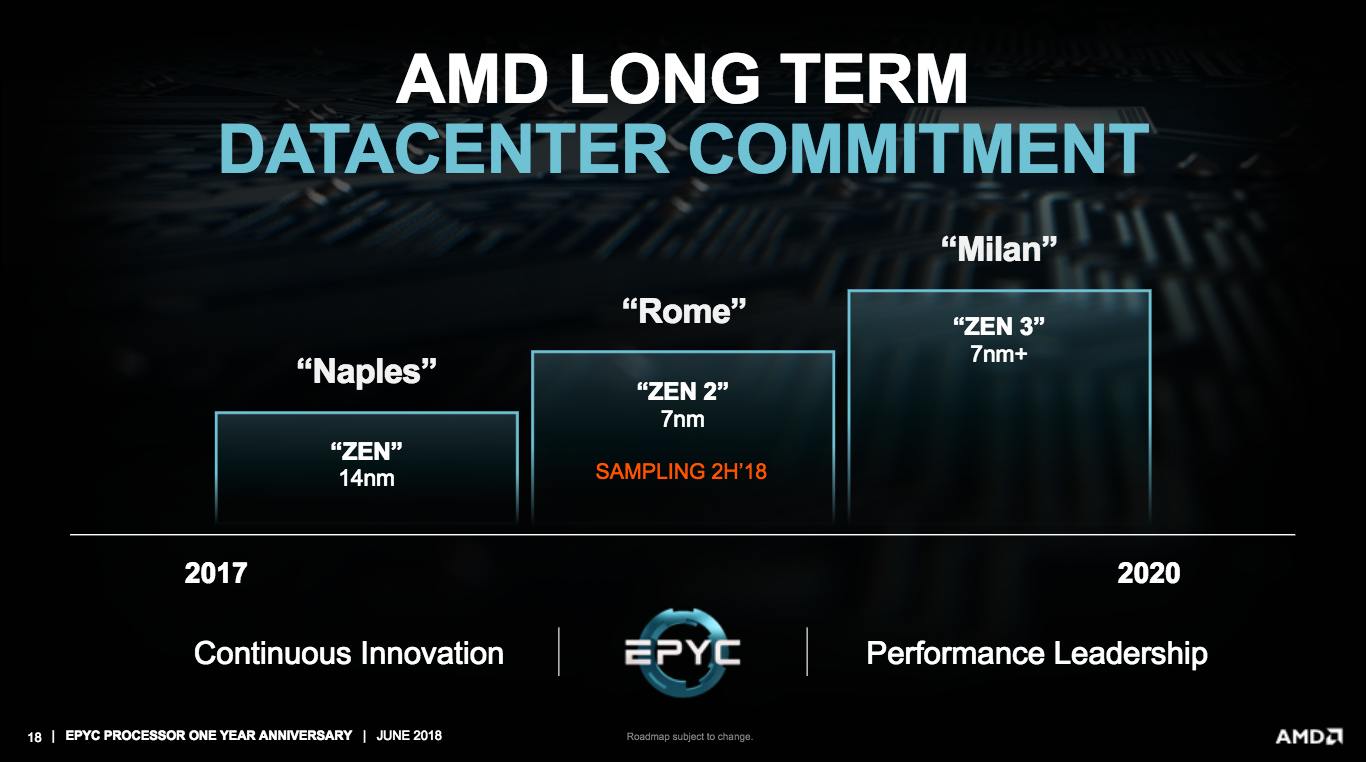 As for the leak – whether its genuine or not, we can certainly expect AMD to unveil more details of the 7nm architecture and processors over the next several months. AMD are currently working on sampling for 2018, and aiming to ship Rome out to their customers in the early parts of 2019. The great news for server farms is that existing Epyc motherboards are compatible with the new generation processors, meaning there's a great upgrade path there.
AMD will follow up Zen 2 and Rome with Zen 3 and Milan, which will be debuting at some point around 2020 according to the firms own roadmaps. It'll be a fascinating few years in the server and desktop arena, particularly with Intel's current difficulties producing enough 14nm products, which has led to increased prices from the company – something AMD are only happy to take advantage of.
Other Articles You Might Like