Currently, AMD's gaming GPU lineup consists of the Polaris based Radeon RX 500 series and the RX Vega 56 and 64, with the popular belief that the much-hyped Navi cards shall see a release in 2019. Navi will be a new architecture, although it isn't clear whether Navi will be a refined variant of the GCN architecture found inside the current Polaris and Vega architectures, or whether it will be the SuperSIMD GPU, whose existence was betrayed by a patent filing.
https://www.youtube.com/watch?v=6pBGczTg97Y
AMD have though been clear that 7nm Vega will be a 'thing' for data centers, and its purpose is to take some of the tasty server markets Nvidia finds itself almost uncontended within. According to AMD, Vega 7nm has numerous tweaks to accelerate the performance of AI and Datacenter applications, is going to use PCI-E 4.0 (and so will the Rome series of processors too), but the common belief is that there would be no 7nm variant which would be available to home users.
But this might not be the case – there have been several whispers on the internet (and several sources I have spoken with) that claims the plan has changed. Firstly, the website WCCFTech claim to have spoken to industry sources who claim AMD will launch a new Radeon card for gamers at CES 2019 (so that's January). Their sources also claim we'll see numerous Ryzen processors launch or be announced at that date too (my bet is that at the most we'll see announcements of the plans for the Ryzen 7 3700X and its ilk, but a launch of the Ultra Low Power and APU variants is more possible).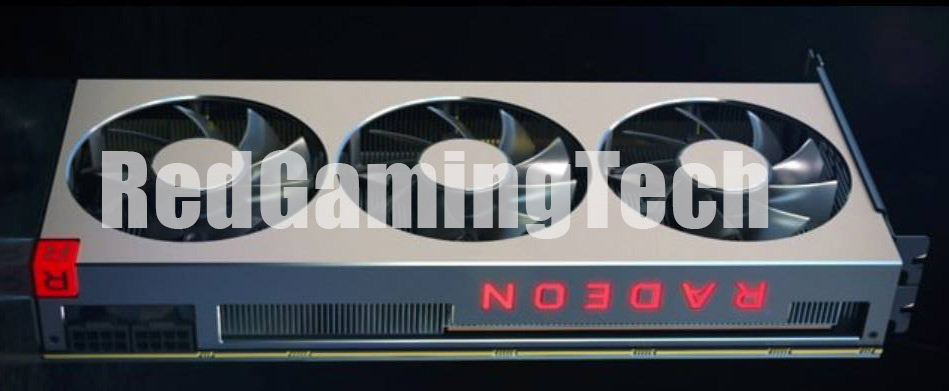 Regarding my own sources, a source who works at a company with close ties to AMD claims that we'll be seeing a new Radeon Vega (based on 7nm) launching in 2019, prior to the launch of Navi. He doesn't work with the GPU division so couldn't give specifics, but was apparently told that it was 'considerably more powerful' than the current Vega cards. This same source also recently provided an exclusive on the Ryzen 3000 series and the X570 platform too.
Why AMD would choose to launch a gaming variant of Vega isn't clear – perhaps they're feeling pressure given the recent GTX 1150 and RTX 2060 rumors from Nvidia, or perhaps they feel that the release of the card will be good for PR and hype.
https://www.youtube.com/watch?v=NKHNbRUukN8
I have also just been contacted by another source yesterday, who provides further insight into what AMD is planning with the new cards. apparently, the 7nm Vega 2 for gamers/consumers is known as Radeon VII, and will launch in 2019. There isn't an exact release date I was provided, unfortunately. The images you see here were sent to me, and I assume they are concept art – although I wasn't told this specifically. I did do a reverse image search and google didn't pick up anything, so I decided to include them.
There will be apparently 20k units available for launch and an additional 40k units made later on (likely depending on demand, according to the wording used). The performance of the cards will sit between the GTX 1080 Ti and 2080 Ti, and will feature possibly up to 16GB of RAM. Pricing is yet to be determined, but AMD is aiming at no higher than Nvidia's RTX 2080 (so around 700 – 800 USD).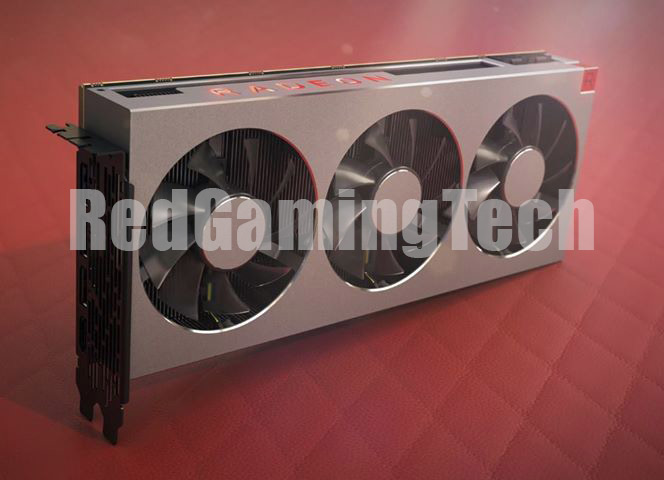 Here I would love to speculate about possible specs, but without any idea of even the number of Compute Units, it's difficult to make any predictions as to the specs. What we can know for sure is that according to AMD, TSMC's 7nm process provides about 1.25X performance assuming the same power… so clocking the Vega core inside the Radeon VII by several hundred MHz and also optimizing the architecture is a pretty safe bet.
There are lots of inefficiencies inside the original Vega architecture, so with tweaks and higher clock speeds, it's not inconceivable we could see a significant uptick in performance. The other question comes to us from the memory – AMD will almost certainly stick with HBM2 for the Radeon VII, but I suppose it isn't impossible (despite being extremely unlikely) they could opt to use GDDR6 (which would require a completely different memory controller and other tweaks).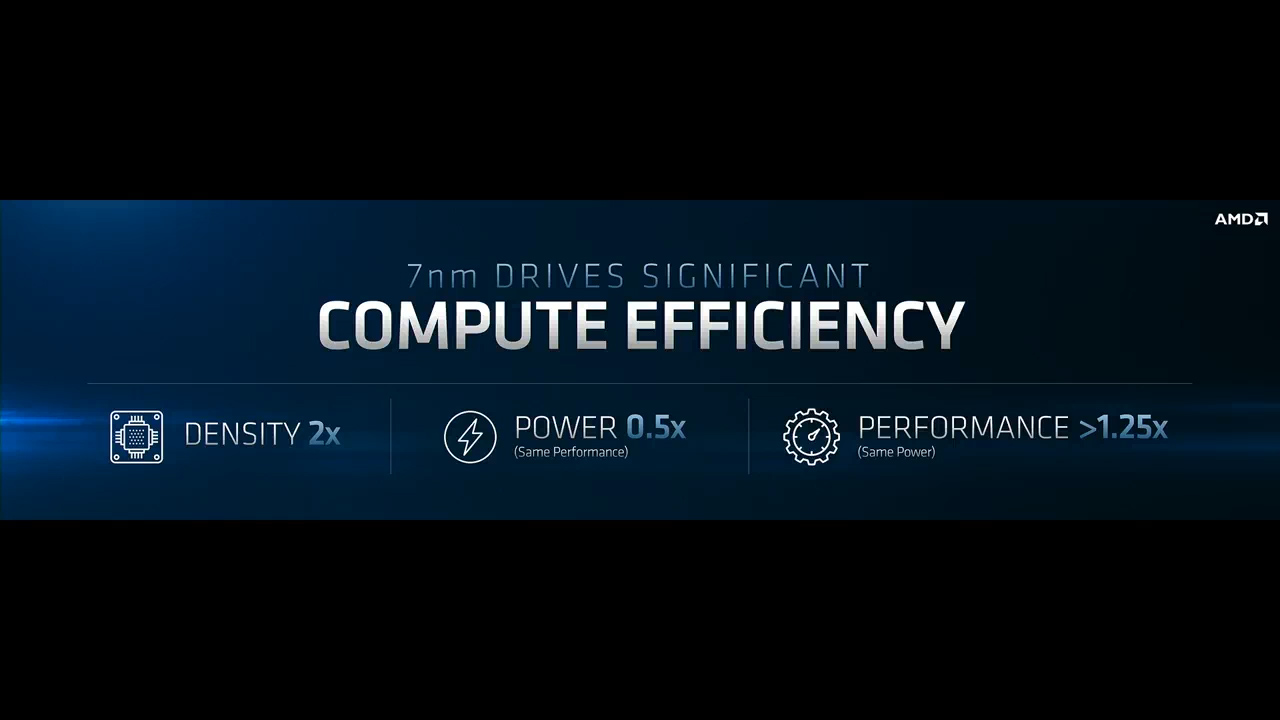 HBM2 is considerably more expensive than GDDR5 or GDDR6, but not only would it require further re-working of the silicon to switch memory types, but HBM2 requires less power for the same bandwidth which would eat into the power budget available to the GPU core itself. We do know that with the original Vega 56 and 64 Memory Clocks were one of the easiest ways to wrangle more performance out of the card.
We have a video demonstrating how just a few minutes spent overclocking the HBM2 memory of a Vega 56 card drastically increased the performance compared to the 'vanilla' design.
https://www.youtube.com/watch?v=thAF3FSRf_M
As usual, take all of these rumors with a pinch of salt – but one thing is certain – CES 2019 (and 2019 in general) will be super interesting in terms of technology. We should start getting a much greater understanding of the next generation consoles too.
Other Articles You Might Like