Images of Naples, the server variant of Zen have leaked ahead of AMD's official unveiling at the companies 'New Horizon' event, which takes place on the December 13th, 2016. The CPU in question appears to be a monster, sporting 16 Zen cores in a SoC configuration with Radeon Pro graphics cores.
While the desktop is certainly the main focus of a lot of the mainstream attention, it's no secret that the server and HPC market represents one of the most lucrative and stable markets out there. To this end, AMD is planning on taking on Intel by releasing Naples (the server based Zen platform) in multiple configurations.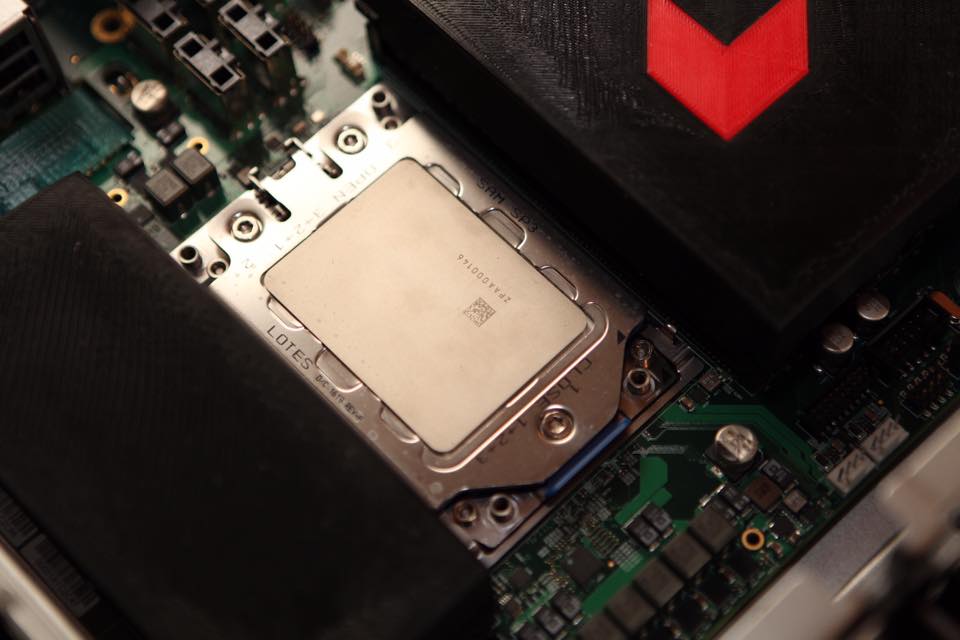 While this 16-core chip might sound impressive, it pales in comparison to the companies highest end offerings, with leaks pegging AMD's highest end Naples CPU to feature an impressive 32 Zen cores. Thanks to Zen's SMT (Simultaneous Multi-Threading technology), that's 64 threads to crunch through demanding tasks, and combined with the Radeon Pro, that's a lot of computing power.
To put this into some level of perspective, E7-8890 v4 is Intel's crowning jewel of server processors, but it 'only' has a core configuration of 24 (meaning 48 threads). Naturally, we're left to wonder how the two compare in IPC and clock speed, but assuming AMD can at least be on par with Intel, it'll be a good broadside volley aimed at the good ship Intel.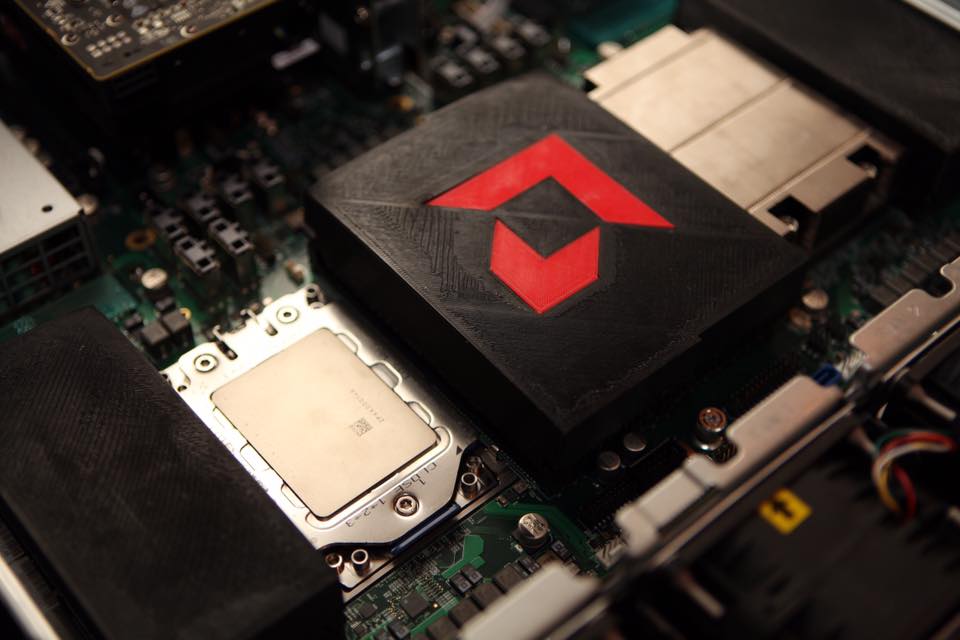 AMD appears content to rely on the standard four fan configuration for air flow and cooling, which simply pulls cooler air through the server enclosure, and the hot exhaust air is expelled out of the back. The two SoCs are then taken care of with aluminum heatsinks.
From what AMD have revealed (and rumors leaked) team red are focused on the desktop market first, (probably the 8-core Summit Ridge, with the lower end SKU's released later). This means that (in theory), AMD shall release desktop Zen in Q1, with the server / HPC Naples rolling out in either Q2 or Q3 of 2017. In other words, it'll be a busy period for AMD, and the companies potential customers (such as Dell, HP, and other server providers) will doubtlessly be rather interested in the performance results.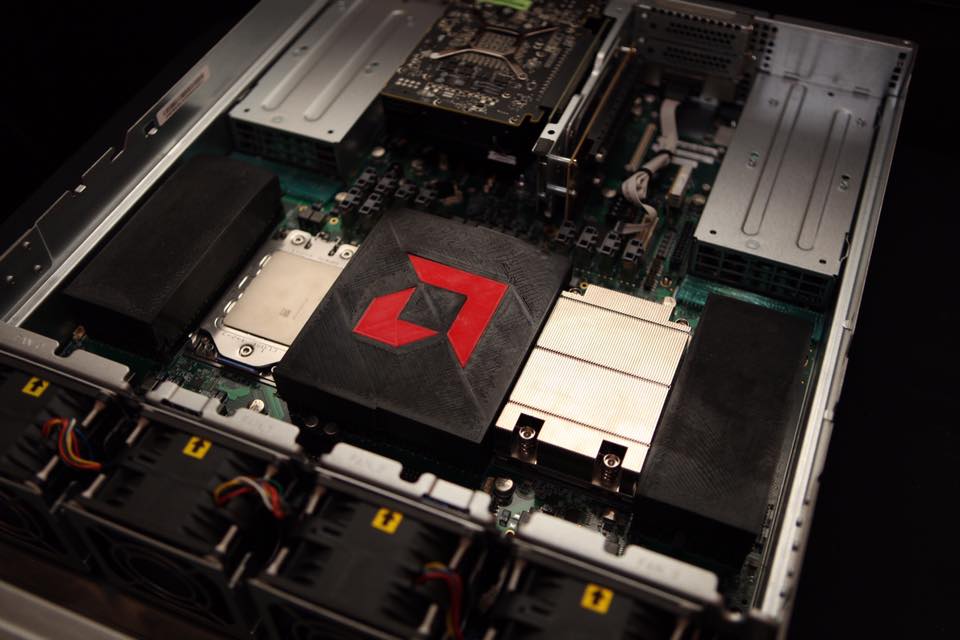 Zen has taken between four and five years (by the time of its release) for AMD to gone through the entire design, tape-out to the sale process, and with any luck (for the company) it'll have been worth the effort and hype.
For the desktop at least, there's been little shortage of rumor and leaks concerning the processors performance, with the 8-core / 16 thread Summit Ridge processor putting out performance slightly ahead of Intel's I7-5960X. This probably isn't very surprising given we've seen AMD demo an ES (Engineering Sample) of Zen, running at 3Ghz taking on a Broadwell-E processor and also beating it to the finish line by a matter of seconds.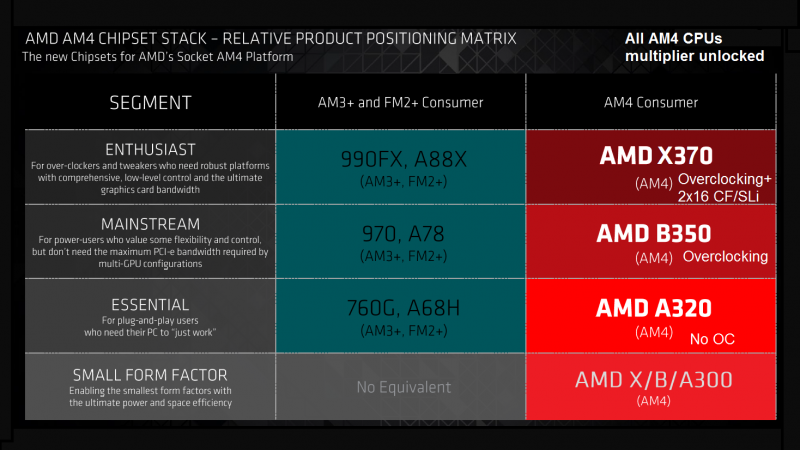 For folks who're not running a server farm, Naples might not be as interesting from the point of view of performance, but it does represent confidence from AMD in their future. For gamer's though, with news that Zen will release on muliple board types (with power users likely opting for the X370), it will be a curious few months to see how the new CPU's (Summit Ridge and Kaby Lake) duke it out in gaming and other applications.
As usual, stick with us at RedGamingTech for more information, news and technology and full coverage of the processors over the upcoming few months.
Source of images – Reddit.
Other Articles You Might Like