AMD's Zen 3 processors will be pretty special, because not only will be the final Zen architecture on their respective sockets and platforms but also because the CPUs performance is nothing to sneeze over. Recently, I released an exclusive detailing the IPC gains for Zen 3, and that the FPU (Floating Point Unit) could be up to 50 percent faster than its predecessors.
I've since done more digging, several independent sources have provided further insight into the performance gains of Zen 3, and also a little more information into the clock speeds of the CPUs too.
https://www.youtube.com/watch?v=dTjQRC5aPNQ
Essentially the performance breakdown seems to be about 10 – 12 percent on average for Integer operations, but for applications extremely heavy in Floating Point Operations this figure could be closer to 50 percent. Before anyone starts jumping up and down, the average consumer workload will likely push Integer operations a lot more, but of course, a great number of applications will use a combination of both of these sets of instructions.
I was told that in mixed operations (extensively leveraging both Int and FP, Zen 3 seems to provide about 17 percent IPC gain on average – which is pretty crazy when you think about it.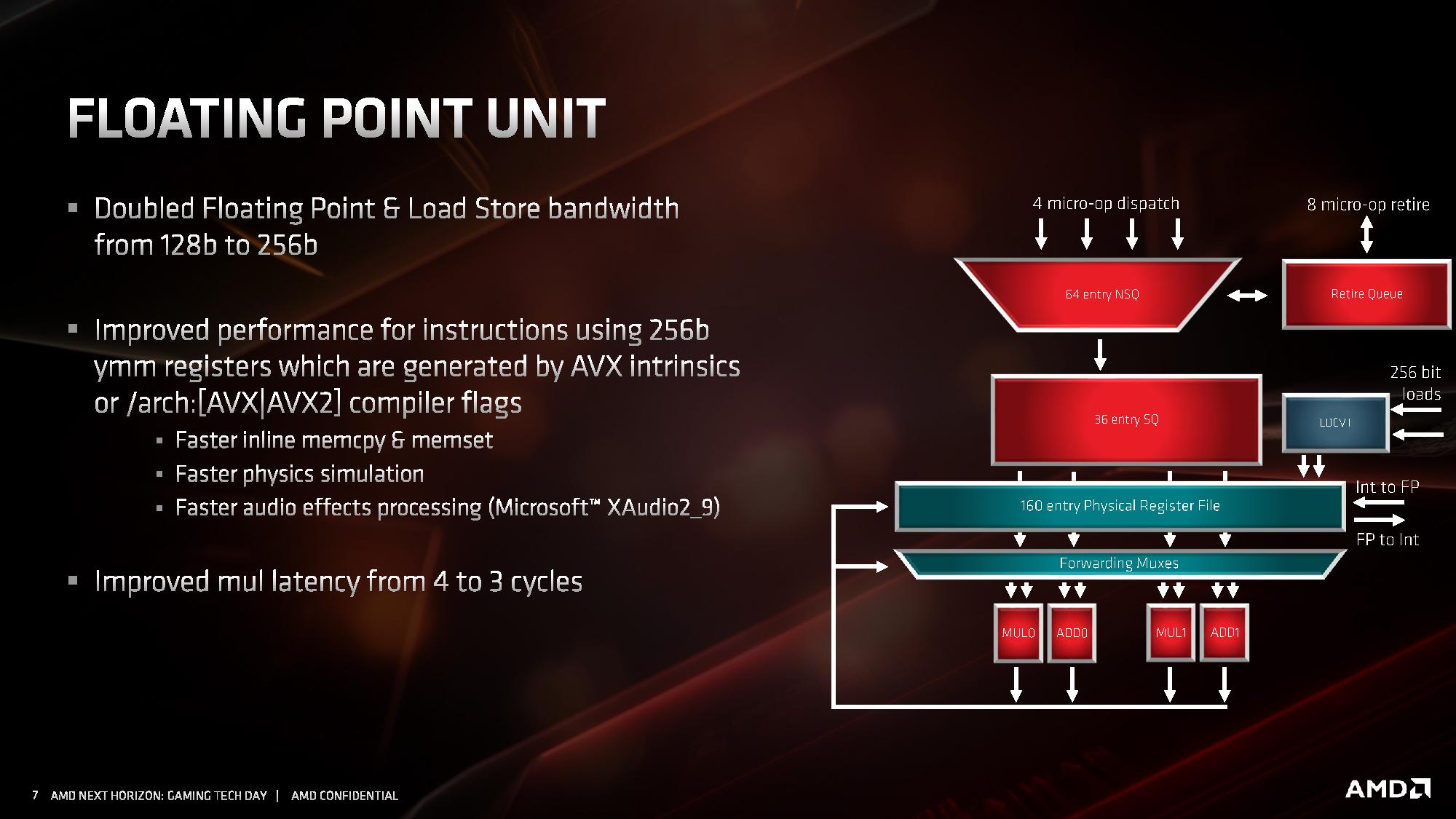 I also did some more digging regarding clock frequency and I've now had 3 independent sources confirm that indeed 100-200MHz is what is being seen from early Engineering Sample chips. However, one source has confirmed that this is for the server parts (Milan) for Zen 3, and not necessarily something we'll see on Ryzen 4000.
Unfortunately, there's a lot of tweaks to the Zen 3 pipeline which we're not privy to, and so because of this it's possible SKUs closer to the bleeding edge of the frequency curve might not benefit from the additional clock frequency. This is particularly true given that the chips which typically find themselves into consumer CPUs aren't such high quality as the chips which end up in server processors.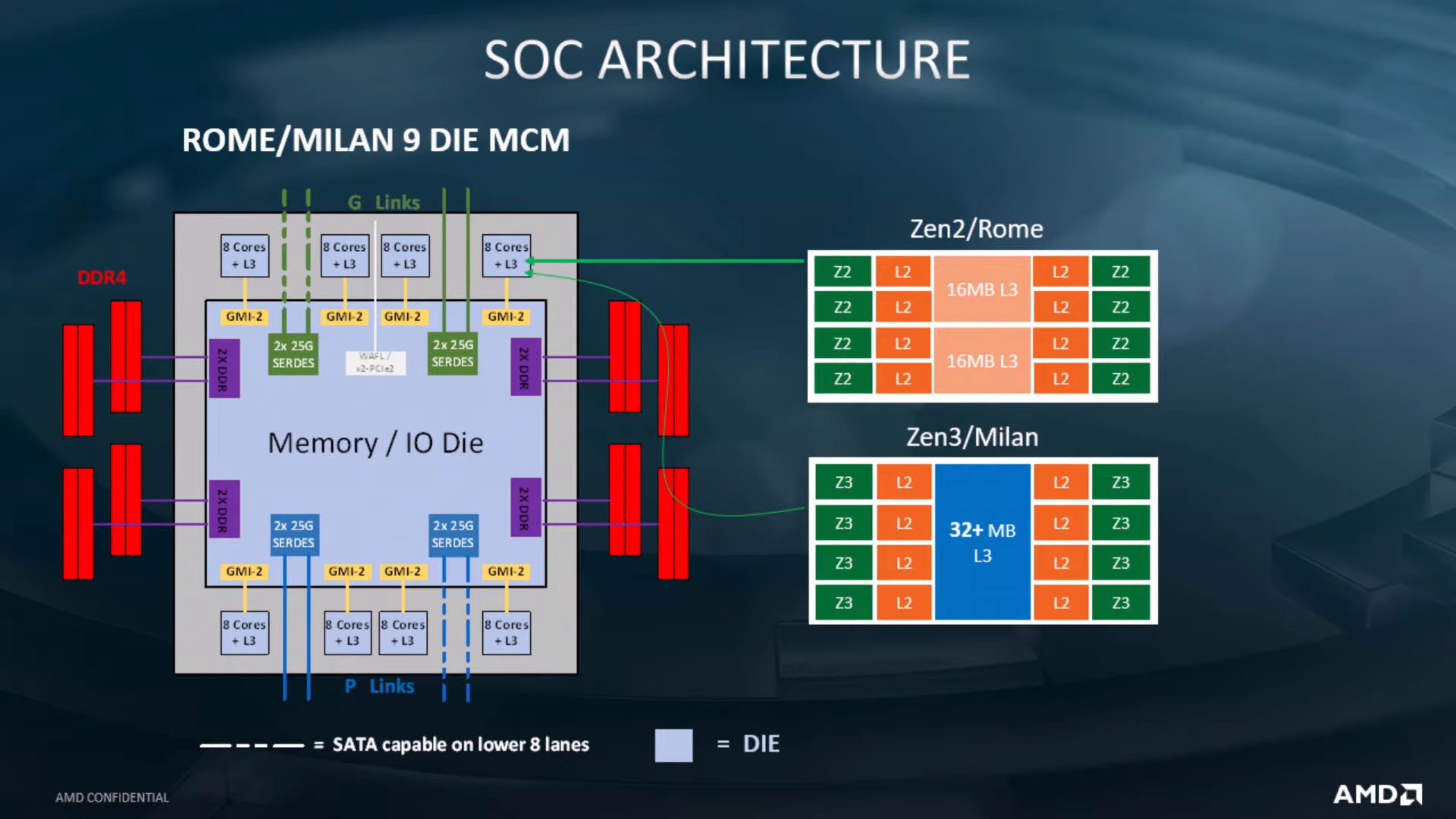 Mark Papermaster recently was speaking with TomsHardware on the subject of core counts and was asked his opinion on the number of CPU cores for Mainstream chips, his response was pretty interesting.
"I don't see in the mainstream space any imminent barrier, and here's why: It's just a catch-up time for software to leverage the multi-core approach," Papermaster said. "But we're over that hurdle, now more and more applications can take advantage of multi-core and multi-threading.[…]"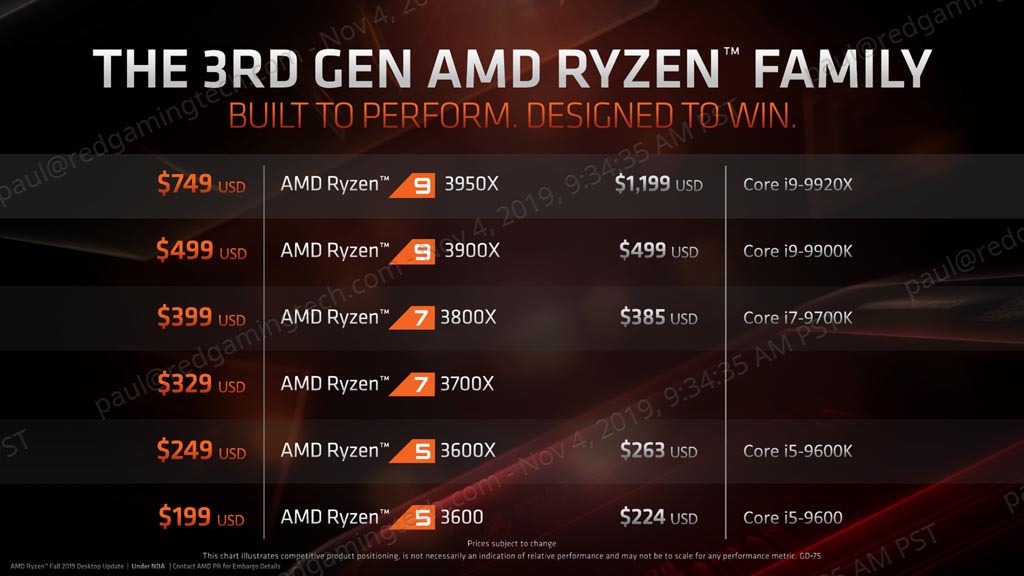 "In the near term, I don't see a saturation point for cores. You have to be very thoughtful when you add cores because you don't want to add it before the application can take advantage of it. As long as you keep that balance, I think we'll continue to see that trend."
I dug a little more into core counts for Ryzen 4000, as early this year a different source had told me core counts would remain consistent, albeit with IPC enhancements. Two of the people I spoke to said that to their knowledge, core counts for Ryzen 4000 would match Ryzen 3000, if only for things like platform reasons too (you can make of that as you will, but likely memory bandwidth would be one big example).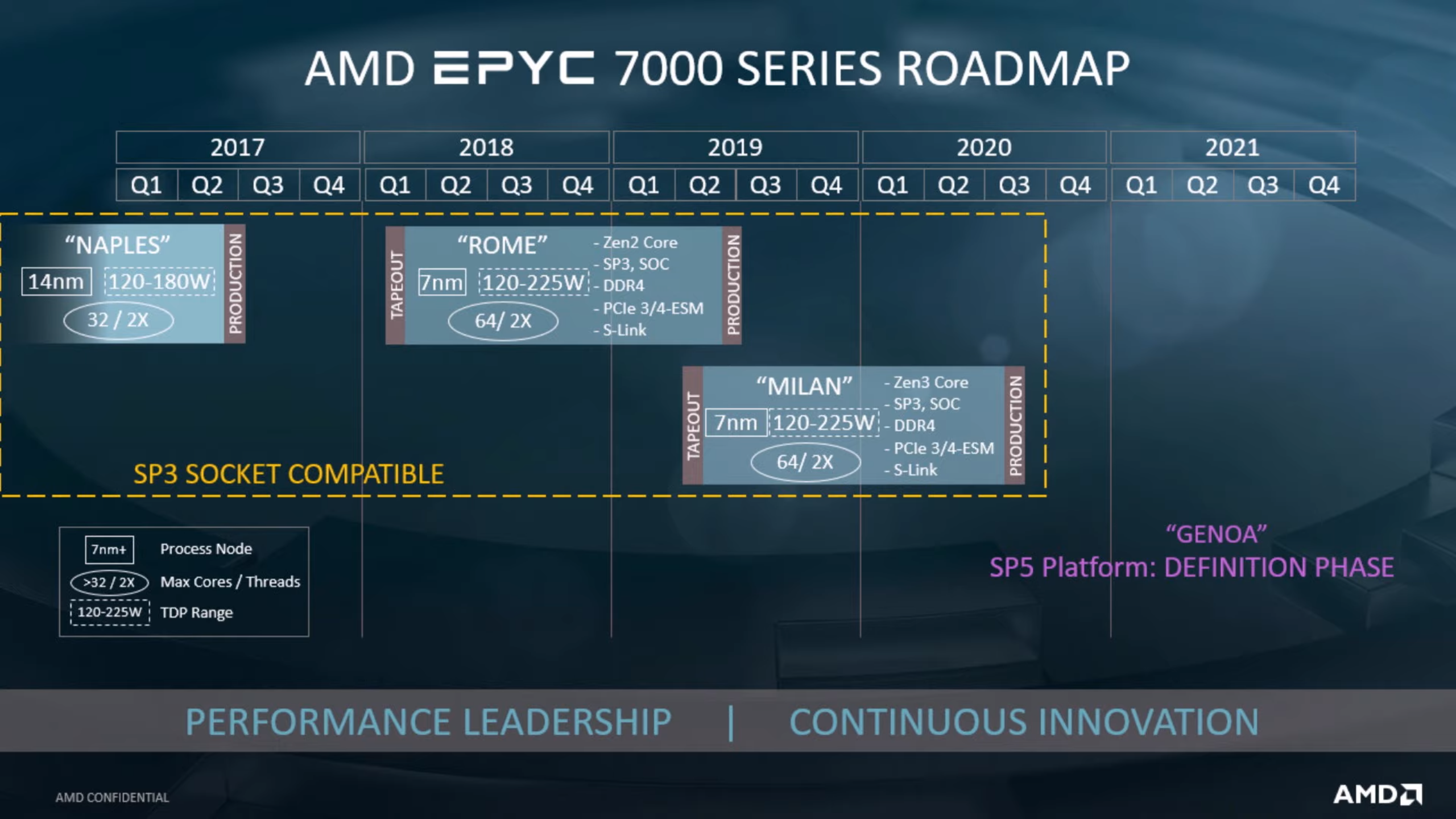 I was however told that Ryzen 5000 (which would be Zen 4) could be different, and apparently the socket will be called "AM5" for the next generation CPUs. Core counts for Ryzen 5000 are not locked down right now, and core counts aren't just a matter of technical ability, but also market conditions too.
Basically, if AMD feels Intel is hitting back hard with their own line of processors, AMD will potentially nudge the core counts higher. In the short term though, Ryzen 4000 will be on the AM4 platform, and will still be DDR4 and its new platform will be X670 and launch by the end of next year.
Oh – one last thing, and this concerns SMT-4 and its persistent rumors for inclusion in the Zen processor architecture. Mark Papermaster (in the same interview with Toms Hardware) also gave a brief quote regarding Zen and SMT-4.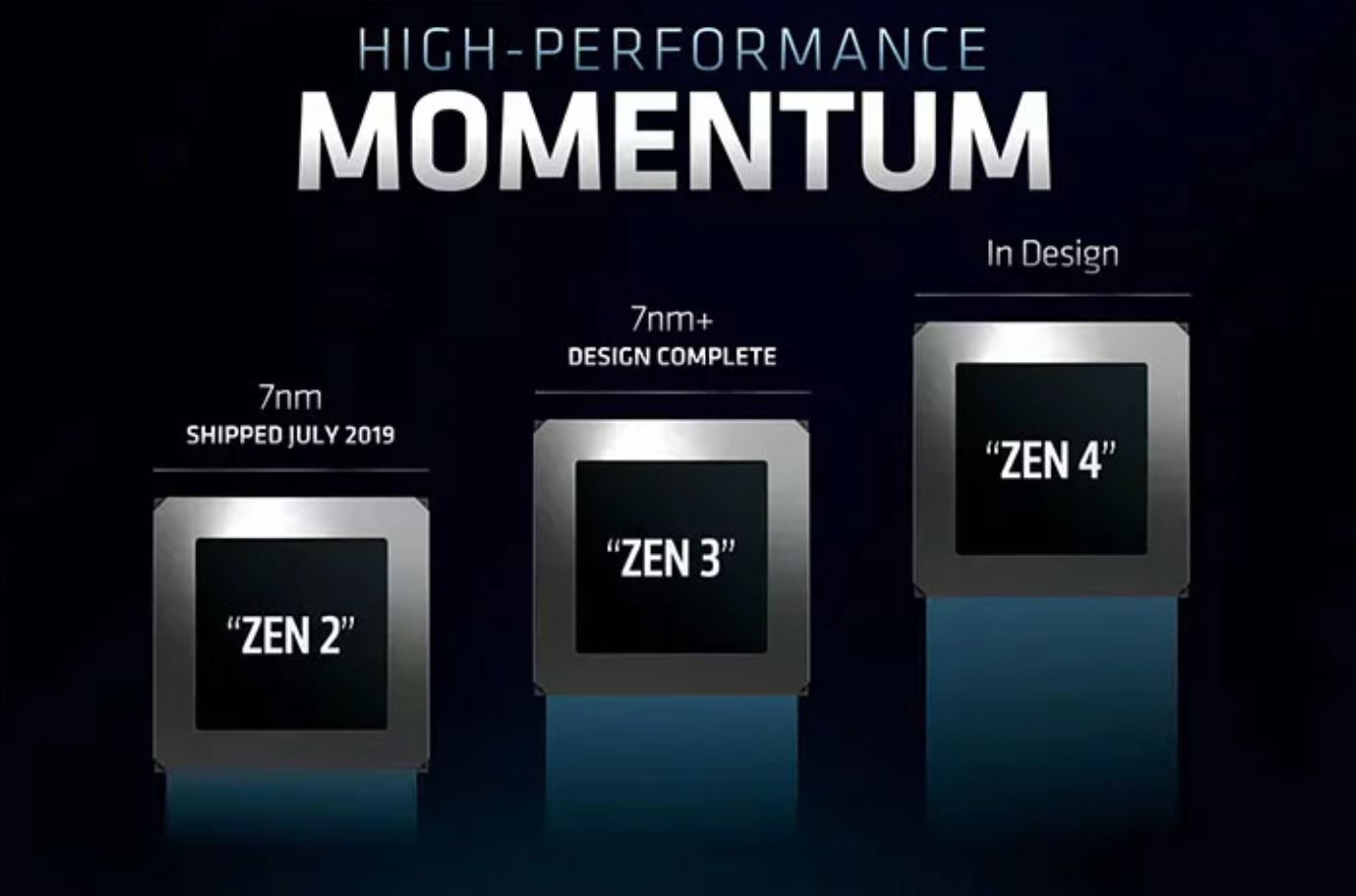 "In general, you have to look at simultaneous multi-threading (SMT): There are applications that can benefit from it, and there are applications that can't. Just look at the PC space today, many people actually don't enable SMT, many people do. SMT4, clearly there are some workloads that benefit from it, but there are many others that it wouldn't even be deployed. It's been around in the industry for a while, so it's not a new technology concept at all. It's been deployed in servers; certain server vendors have had this for some time, really it's just a matter of when certain workloads can take advantage of it."
My sources had not heard specifically of a Zen architecture which provides SMT-4, and I was told that SMT-4 is definitely not a part of Zen 3 (although we knew that anyway from the roadmap which AMD accidentally leaked). But, I was told that AMD's engineers are definitely testing and experimenting with SMT-4 for potentially including it in future architecture.
Reading the comments from Papermaster and also what my sources have told me, there's a pretty good level of certainty that even if SMT-4 did exist in a future Zen architecture, it wouldn't be for consumer parts and likely be reserved for highly threaded environments such as servers.
Other Articles You Might Like