Just yesterday we covered a rather large leak concerning AMD's Summit Ridge lineup of Zen processors which revealed not only some basic pricing information for the desktop Zen CPU's, but also AMD's new naming convention, which would be SR3, SR5 and finally SR7 (from the low to high end SKU's respectively).
Well today, thanks to Chinese sources over at Baidu yet another leak has emerged, this one not only reinforcing the naming convention of these new processors, but also more info on their release date, pricing and perhaps most important of all, Zen's performance.
These latest Zen Summit Ridge rumors are thanks to MAXSUN where documents have been leaked online. Maxsun are a Chinese partner of AMD responsible for the creation of various AM4 motherboards, including the high end X370 and B350 boards (which are designed specifically for overclocking and running high end graphics solutions).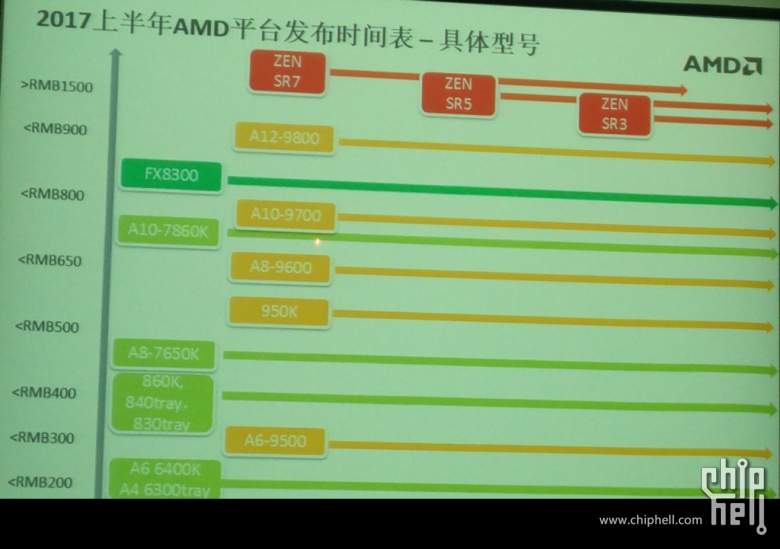 These rumors specifically detail that SR7 (which we can presume is a 8 core / 16 thread part) will see a release January 17, 2017, with other Zen SKU's (we can imagine those would be SR3 and SR5) will release throughout the coming months for March, 2017. This backs up AMD's release plans for Zen on the desktop, and the company has certainly hinted it was aiming to get the high end parts out first, followed by the mid range and lower end Zen CPU's over the following months.
If the release date of January is accurate, it would also make a great deal of sense for AMD to show off their Zen based Summit Ridge lineup at CES – and we can presume it'll be down to Intel to try and steal some of their thunder with Kaby Lake.
Continuing the rumors, the highest end SR7 part is reported to cost between $250 and $300 US dollars, which is pretty much on part with some of the rumors we'd discussed just a few days ago. This processor is (once again, if these documents are accurate) beating the performance of Intel's $600 I7 6850K processor (though Intel's CPU only has 6 cores and 12 threads).
Currently we know that the Summit Ridge lineup of Zen is running at about 3.3 Ghz base, and turbos up to 3.5 Ghz, overclocking to 4.2 Ghz, and up to 5Ghz if one has LN2 and willing to push the voltages (reports show about 1.5 v is the max). To reiterate earlier reports, voltage scaling isn't that great on current Zen CPU's, something AMD are reportedly trying to resolve by the time the chips come out to retail.
As usual, one shouldn't take these reports and you should wait for AMD to announce things through official channels, but if this information is accurate, these chips will be absolute beasts. From a personal standpoint I'm hoping they beat Intel for a bit, to drive some competition into the CPU market. I also believe AMD deserve a bit of time in the limelight, then naturally I hope Intel counter with a new CPU (likely based on Coffee Lake) only for AMD to release Zen+ in the future – in other words, drive faster and better technology for the customer.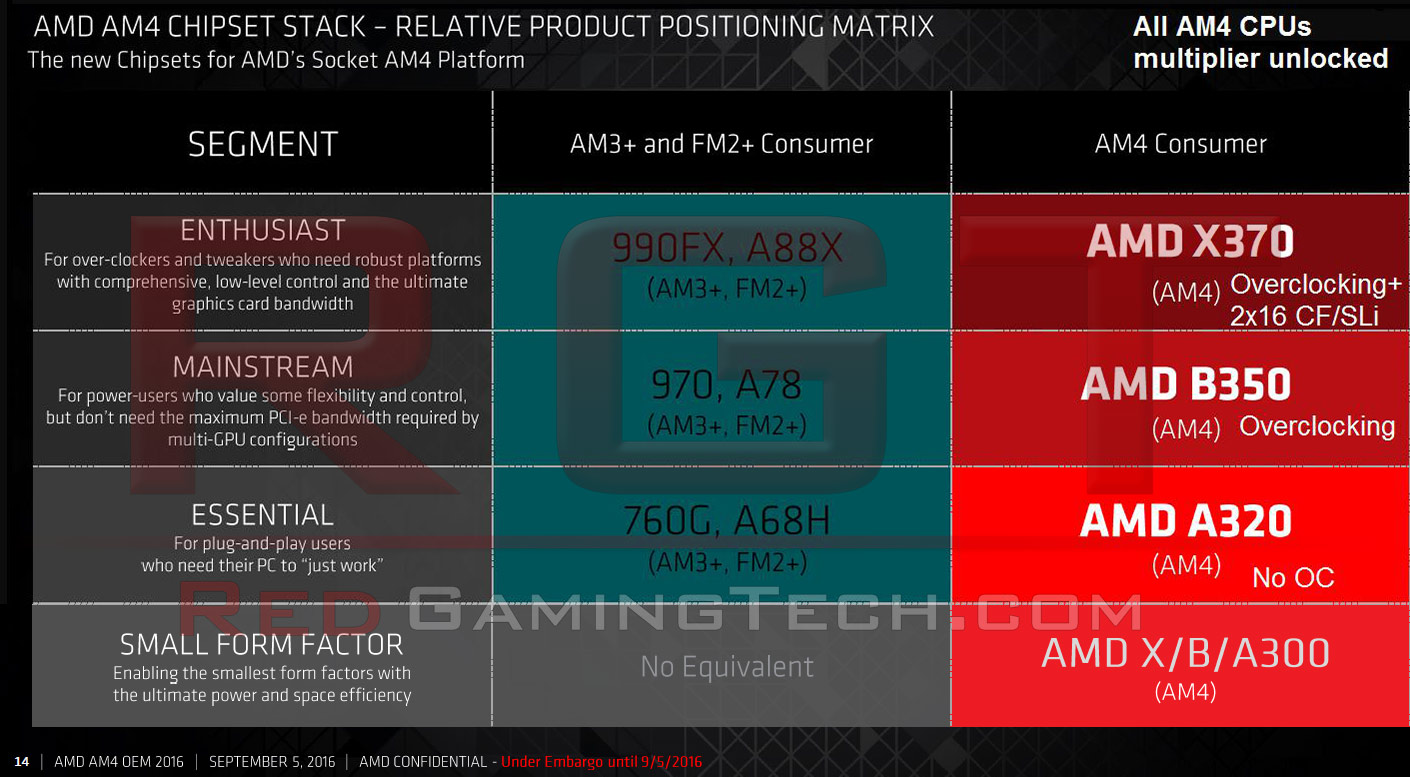 It's interesting, because rumors tell us that despite Zen not being multiplier locked, overclocking for Summit Ridge will be not handled through BIOS but strictly within the operating system itself. From a personal standpoint I'd prefer the option to do both, but let's wait to see if it's true and how it's handled before making too harsher judgement. This very same report tells us that the BIOS is actually saved on the Zen CPU itself (it is basically a SOC) but it's not yet 100 percent clear if this will be resolved for retail and how it will be handled.
As usual, stick with us at RedGamingTech for more information!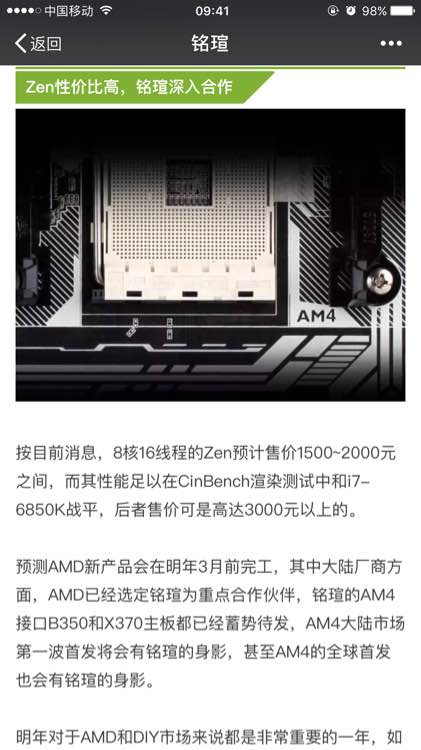 Other Articles You Might Like