I think it's safe to say AMD's upcoming Zen architecture is about the most anticipated CPU debut in quite a number of years, with gamer's and technology enthusiasts hopeful we'll see AMD climb back on top of the CPU mountain and reclaim some of Intel's marketshare.
It's not that AMD's current products are bad, especially when one takes price and multi-threading into consideration, but compared to how AMD competed with Intel back in the days of say the Athlon 64, we can all agree there's a lot of room for improvement. AMD are looking to turn the tables on Intel with Zen, with Summit Ridge (the desktop platform for Zen) set to launch early next year, there's a growing anticipation of how the processor will fair against Intel's Kaby Lake.
Just yesterday we received a tip that a plethora of Zen rumors were posted onto a website (Carbonite.co.za) and then were deleted, but we've since received a few more emails claiming that the posts were legitimate. As usual, the posts should be taken with a large pinch (truckload) of salt until we actually receive word from AMD one way or the other on if they're accurate or not.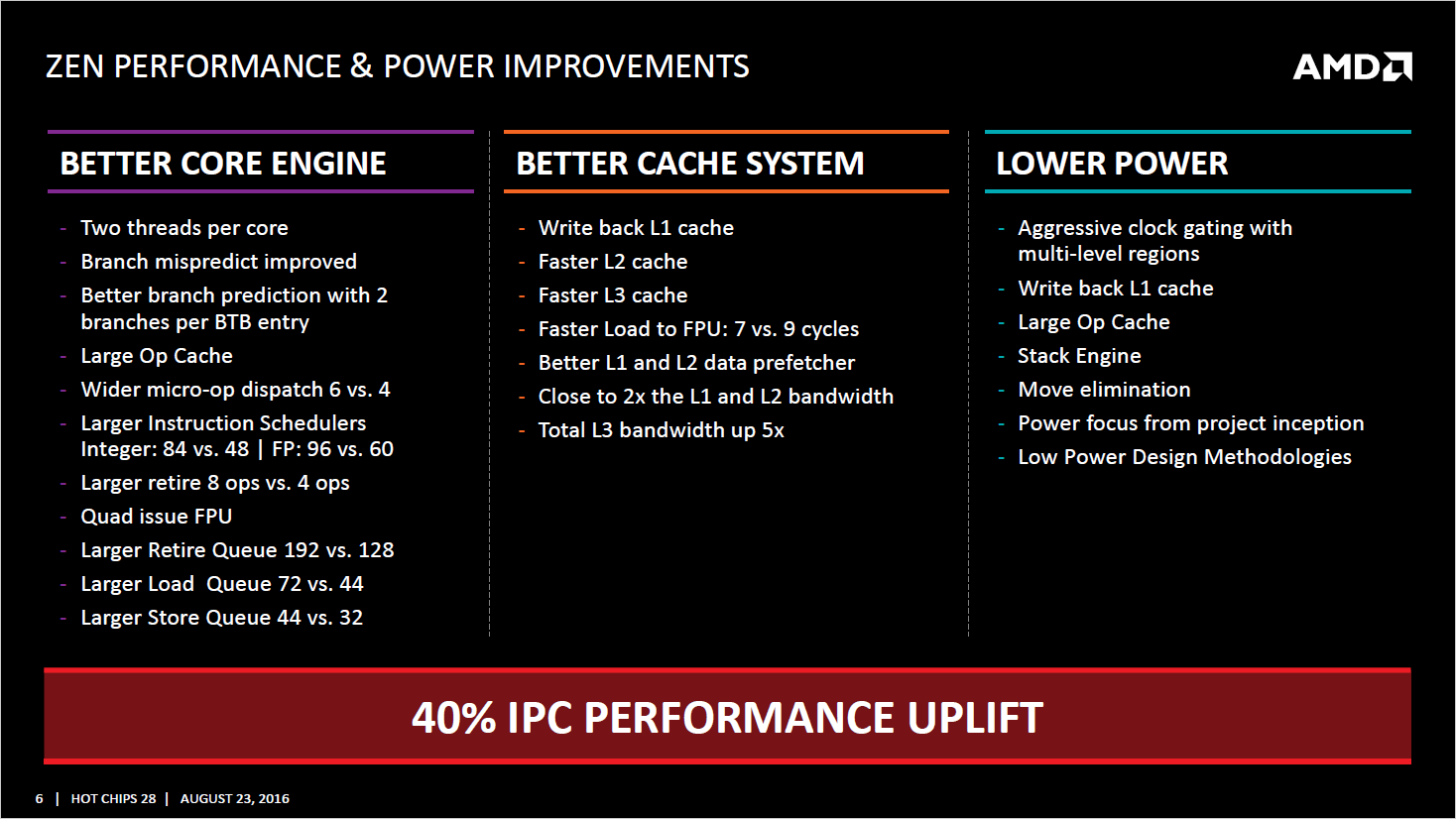 According to the leaks, there are Errata issues present in the current sampling of Zen (Errata errors in CPU means there's a flaw in the processors logic circuits. It's important to note this isn't unique to Zen, and one of the more infamous examples was Intel's Pentium FDIV bug which could spit out incorrect floating point answers). Supposedly AMD are in the process of correcting these issues, BUT the current workaround is through BIOS and that can impact performance of the chip by 30 percent or more (obviously not an issue which will be present in the retail Zen chips).
Supposedly the Silicone of Zen is behind schedule, with "real progress and bug fixing being done" on a daily basis. It's likely that this will continue until the chips hit retail sampling for partners (so basically, for OEMs and so on).
In August 2016 the clock speeds of the chip is 3.8 Ghz, with the source claiming Zen can overclock to 4.2 Ghz and using LN2 5 Ghz. The source also believes additional clock speed may happen as the silicone gets closer to retail. Bare in mind, that 'officially' AMD have only debuted Zen running at 3 Ghz in the various Blender benches.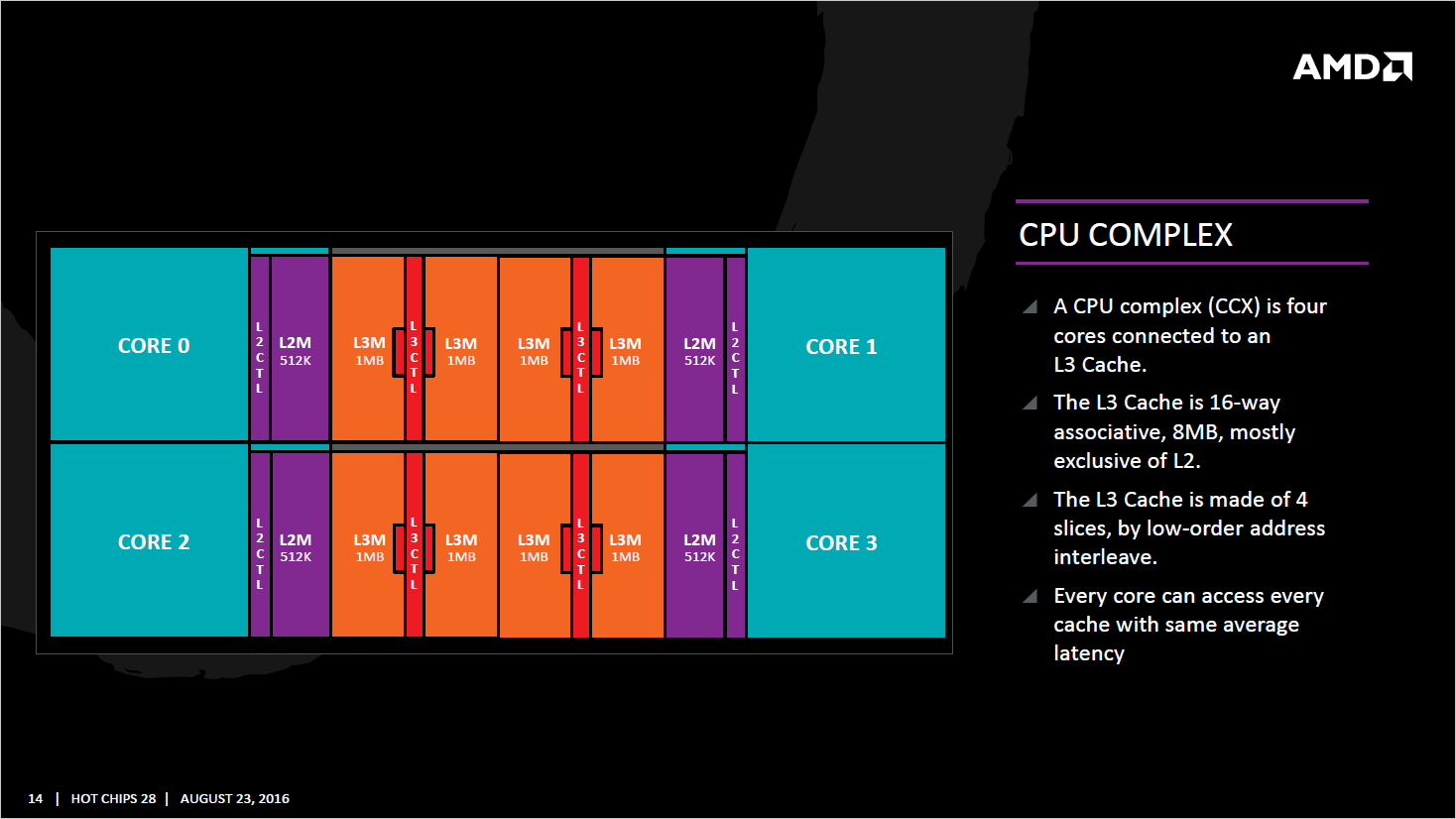 AM4 version of Zen is running on a SoC (System on Chip) which means the CMOS / Bios are contained on package (but may not necessarily be part of the actual Zen CPU itself). The source says that "It's possible to clear the BIOS and still have old values applied 30 minutes later." It's possible this may not be part of the retail Zen silicone, or if AMD will give some other option around this.
For those wondering about Zen's operating voltage, the source pegs the chip as consuming (nominal) of 1.3V, but up to 1.5V should be okay on an AIO. He or she also believes that "frequency scaling isn't a strong point" but they do believe it might well be to do with the early process of the chip, rather than the actual design of the chip – meaning that in theory in retail Silicone extra clocks should happen if you pump more voltage through the chip.
"Performance is particularly strong at this point versus Intel's latest offerings" claims the source. Single thread is about on part with Haswell-E for single thread and multi-thread (something we'd seen AMD demonstrate during the Blender tests). Supposedly Intel does have a memory bandwidth advantage due to extra memory channels on the Haswell-E (but the source cannot confirm that). "The important thing here is that the 8 core / 16 thread CPU is minimum 5960X performance if not better actually." This is based on Cinebench R15, but with error fixing disabled.
One issue with the current Zen samples is that the DRAM frequencies are locked at just 2133 Mhz, and so there's little information on how the IMC (Integrated Memory Controller) is actually functioning.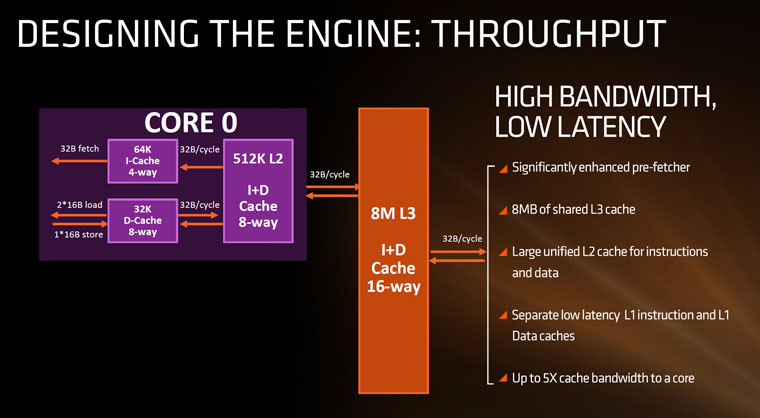 Progress is being made at an alarming rate to get the CPU's ready for a March, 2017 release date.
What does all of this mean? Well, it's a bit too early to make any judgements just yet – but if this information is accurate, it paints a very good picture for the future of Zen, especially for desktop users. We've already learned through other leaks Zen will be overclockable in any version, but AMD are planning to release special editions of Zen (the 8 core / 16 thread variant) which will be aimed at high end overclocks and power users. Supposedly these chips will have greater overclocking head room, but also AMD will ensure these Zen CPU's have a higher base clock, which should mean they're great options even for non overclockers.
If you want more information on Zen, then feel free to take a look at our technical analysis.
As said, this original post was deleted, but here's a screenshot of the original post. I've censored the persons name in case they didn't wish to be identified.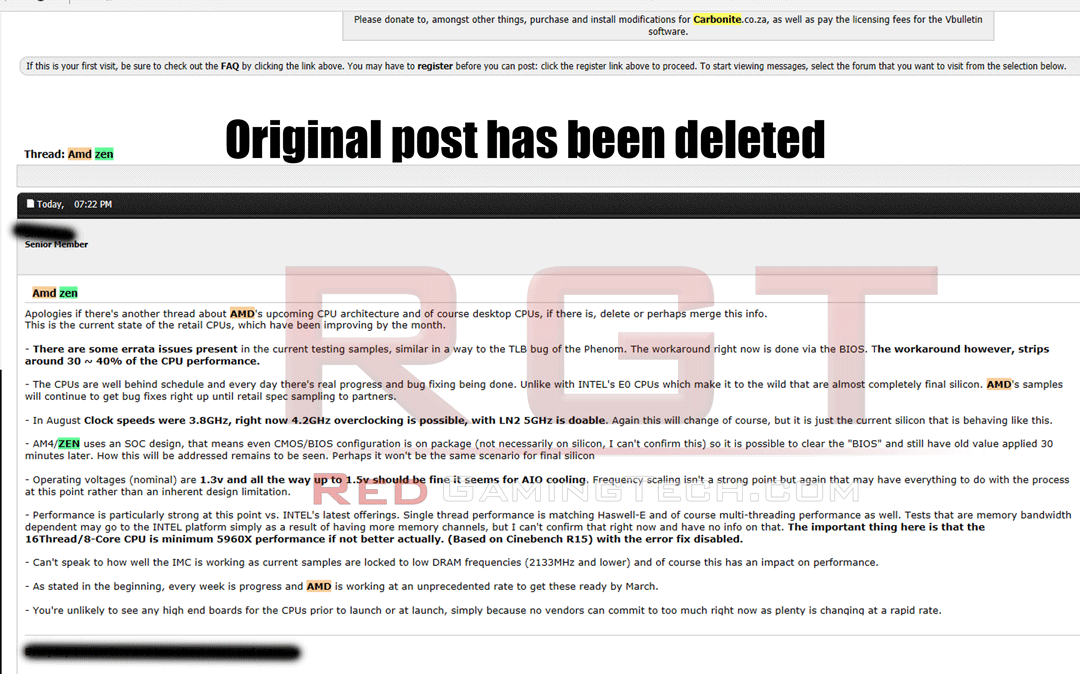 Other Articles You Might Like