It seems we are going to be getting a Batman Arkham HD Collection quite soon.
The existence of the Batman Arkham collection was leaked by a GameStop employee who sent an image to Eurogamer. This image showed vital details like the release date as  well as some other details.
According to this info, the collection is only coming to Playstation 4 and Xbox One and will only include Arkham Asylum and Arkham City.
Curious by it's absence is Arkham Origins, the only game in the series so far not developed by Rocksteady. Perhaps they chose not to include it because this is seen by most as the worst in the series, and maybe not worth the effort of giving the HD coat of paint.
As you would expect, the bundle does come with all the DLC for both of those games. Currently, there is a release date of June 10.
You can see the leaked image below.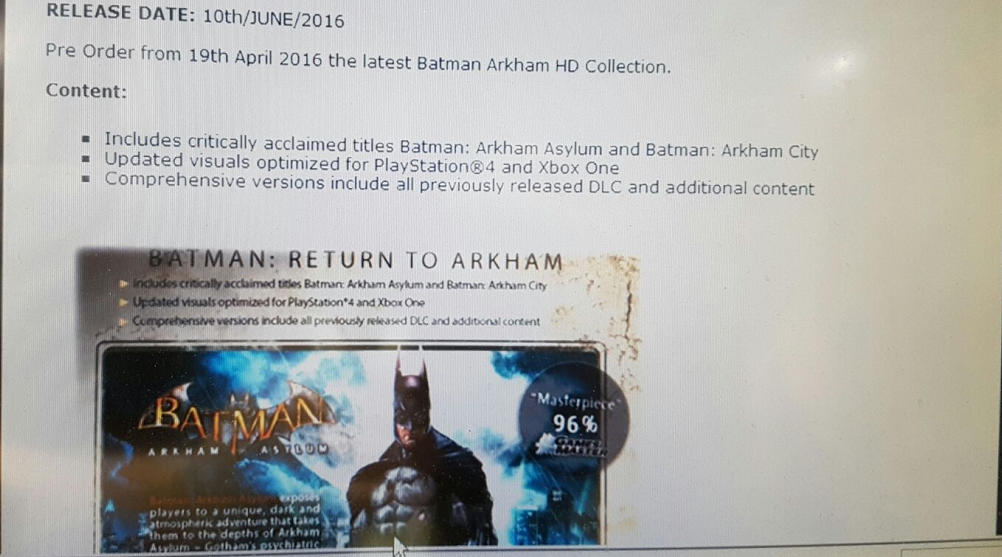 Other Articles You Might Like