If you've been following AMD's GPU plans for any length of time, you'll know that the current latest line of graphics cards from the company is based on the first generation of RDNA architecture, with the highest-end graphics card in the Navi being the RX 5700 XT, which outputs roughly the same level of performance to the Radeon VII graphics card.
We're actually pretty big fans of the RX 5700 here at RedGamingTech (check our review), having recently reviewed the card and believe it's an excellent performer for the price, particularly given its ability to easily be tweaked and overclocked to higher performance tiers. But, the fact is – AMD is missing higher tiers of cards to compete with Nvidia's RTX 2080 and 2080 Ti graphics cards, and for those hoping we'd see an announcement for 'Big Navi' (as it has been affectionately dubbed), it's likely we'll need to wait a bit longer.
According to one of my sources, CES 2020 is unlikely to be the event AMD shows off Big Navi (though perhaps we'll learn something of the RDNA 2 architecture, that's unclear). In graphics, AMD will mostly wish to focus on the smaller Navi cards, such as the Radeon RX 5500M, RX 5600 and 5600XT and finally the Radeon RX 5600M. An increased presence in mobile then, and goes in-line with what a few others have whispered to me – AMD is super keen to compete in the mobile sector.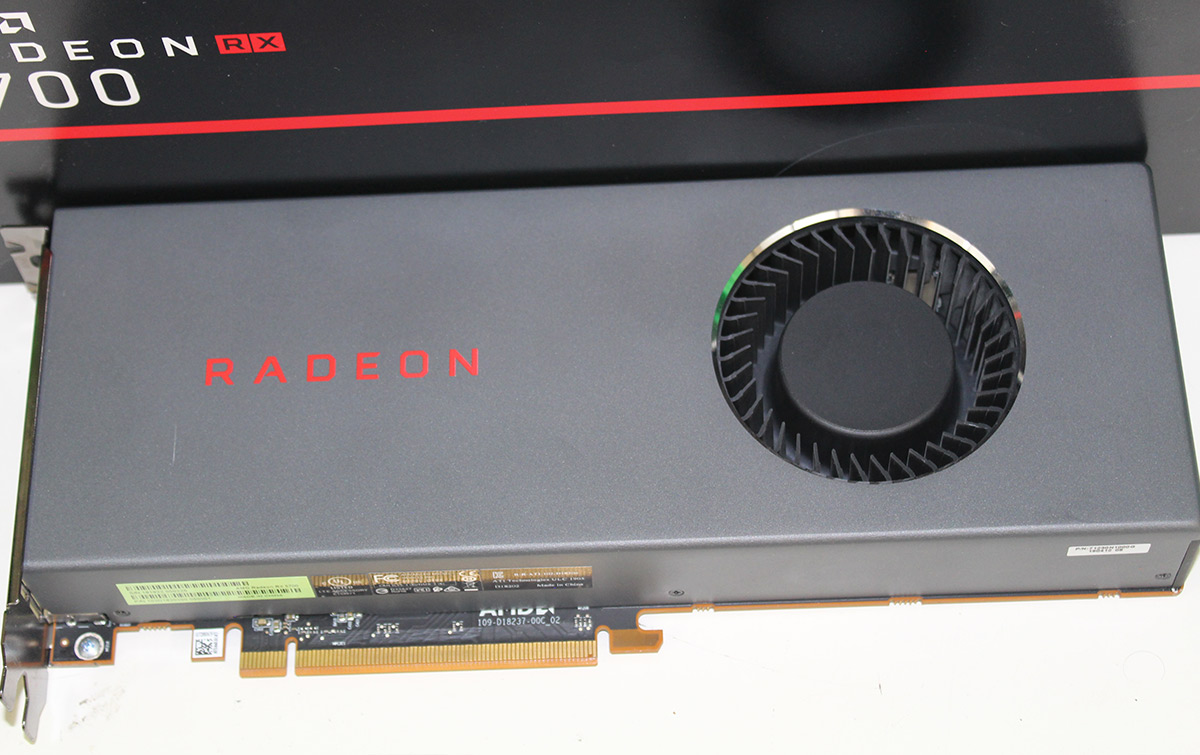 If you look at Nvidia's line of graphics cards for mobile, the most popular cards (much like desktop) remain the mid-range affairs, and so AMD facing-off against something like the RTX 2060 (which is what the RX 5600 series is all about) makes sense.
With this said then, when will we see 'Big Navi' launch? Well, according to my source – it's likely Summer 2020 is the target, although the release date is still slightly in-flux. This same source is almost certain that the card will NOT be the RX 5000 series, and instead be the Radeon RX 6000, so it's likely that the highest-end SKU for RX 5000 will remain the RX 5700 XT.
This source has been extremely accurate in the past, and gave me information concerning the Radeon VII graphics cards (we were the first to confirm it was a real GPU and that it would be shown off at CES 2019, and we were also the first to say Vega 7nm was coming to gamers) – but as always, information can change at the last minute.
What do we know about Navi 2x then? Well, it definitely has Ray Tracing, I was the first to break this during March last year, and according to my other sources, AMD is targetting Nvidia's higher performance tiers.

There's also been a recent leak on a Taiwanese forum which claims that the die will be 505mm2 (about twice the size of Navi 10's 251mm2 die), and apparently Navi 21 has 'twice' the performance of the RX 5700 XT. Unfortunately, the performance metrics weren't provided – although I have been told 80 CU plus is likely. Another source also recently told me that RDNA 2 is more 'efficient' than the first generation, to be clear here – lower power consumption and better IPC, although specifics weren't provided.
Interestingly though, things are a bit complicated because some people assure me that Navi 21 is the 'highest-end' graphics card, but the first source which told me of the existence of Navi 21 and Navi 23 told me that Navi 23 was the card AMD's internal teams were most excited about. Calling it the "nvidia killer", so it's interesting now so much hype is settled on Navi 21.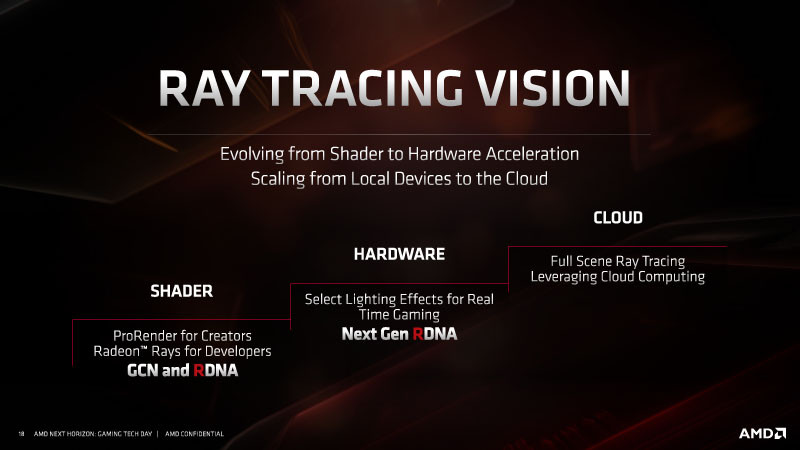 A few things are possible here – either my source was mistaken and it was Navi 21 which was the 'Nvidia Killer', but he was very certain it was Navi 23. Another possibility is that Navi 23 is even a higher-end card than Navi 21, although this would be an interesting development – as normally the biggest SKU is created first then the lower end GPUs follow it.
Another flaw in this theory – it would mean we are missing low-end SKUS in the next generation Navi line up unless AMD plans to use the first-gen RDNA to combat the low end or potentially, there are more SKUs which haven't been discovered.
The last potential – AMD's Navi 23 isn't aiming for the performance crown, but instead the value crown. Remember, the highest-selling cards aren't cards that cost 800 USD or more. They're the cards which cost 200 – 400, maybe 500 bucks. It's one reason that the RX 4xx series and now, the RX 500 series continues to be so popular, and Nvidia's own GTX 16xx series is in so many builds.
I have heard from a source that the Radeon team decided to start out with a more modestly sized die with Navi 10, simply for concerns with developing a big die on an entirely new process. Potentially, they might have decided to throw in all their resources into Navi 2x for the 'Big Navi' for whatever reason.
As we all know, this next few years will be very interesting for the graphics industry, with Intel getting in on the discrete GPU action with Xe and Ponte Vecciho, and Nvidia waiting in the wings with Ampere (AKA GeForce RTX 30 series) which is rumored to feature a tremendous increase in performance for both rasterization and Ray Tracing. One area AMD will have an advantage – their graphics architecture powers both Sony and Microsoft's next-generation consoles. And it's hard to imagine that this won't lead to developers really leveraging AMD's own Ray Tracing technology.
As always – stick with us here at RedGamingTech and we'll keep you up-to-date with all the latest goings-on.
Other Articles You Might Like