The first images of the consumer version of the Oculus Rift have finally been unveiled to the public, and it looks rather shiny indeed.
The device boasts a sleek back finish, while a second view shows off the integrated audio solution (which earlier models didn't have) and new headstraps.
We're incredibly excited to announce that the Rift will be shipping to consumers in Q1 2016! http://t.co/XEZ04ZP6UT pic.twitter.com/kpcK5zhpZt

— Oculus (@oculus) May 6, 2015
Oculus VR are still yet to officially reveal the pricing of their entry into the Virtual Reality market, or a precise release date (we're just given a vague 'Q1 2016). The release date actually puts it a little behind Valve's and HTC's Vive (which are launching on Holiday, 2015).
It may still beat out Sony's Project Morpheus (for their Playstation 4), as Morpheus isn't due to hit the market until at least Q1 2016, with some estimates suggesting an even later Q2 2016 release.
"Since the earliest days of the Oculus Kickstarter," begins an official press statement, "the Rift has been shaped by gamers, backers, developers, and enthusiasts around the world. Today, we're incredibly excited to announce that the Oculus Rift will be shipping to consumers in Q1 2016, with pre-orders later this year.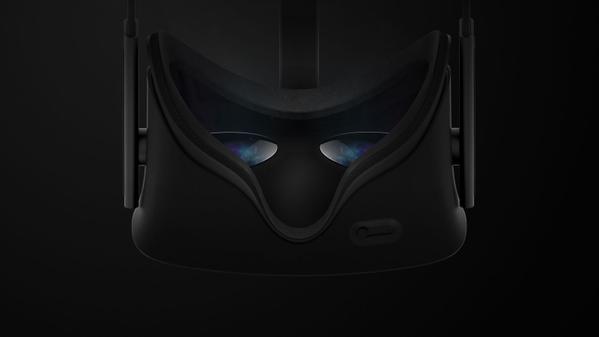 "The Rift delivers on the dream of consumer VR with compelling content, a full ecosystem, and a fully-integrated hardware/software tech stack designed specifically for virtual reality. It's a system designed by a team of extremely passionate gamers, developers, and engineers to reimagine what gaming can be.
The Oculus Rift builds on the presence, immersion, and comfort of the Crescent Bay prototype with an improved tracking system that supports both seated and standing experiences, as well as a highly refined industrial design, and updated ergonomics for a more natural fit.
In the weeks ahead, we'll be revealing the details around hardware, software, input, and many of our unannounced made-for-VR games and experiences coming to the Rift. Next week, we'll share more of the technical specifications here on the Oculus blog.
Virtual reality is going to transform gaming, film, entertainment, communication, and much more. If you're interested in building a next-generation VR game or application, everything you need to start developing for the Rift is available at the Oculus Developer Center.
E3 is just around the corner — this is only the beginning.
– The Oculus Team"
As some who has tried out and owns the DK2 model of the Oculus rift (DK = Development Kit 2) I can reliably inform you that it's a brilliant experience.
While earlier drivers were certainly buggy, latest iterations have drastically improved this. I cannot wait to test out the final revisions of the hardware from both Oculus, Valve and Sony and see how they all stack up against each other.
Other Articles You Might Like