The Dark Below is an expansion pack first person, MMO style shooter Destiny and will add an array of new gear, weapons, strikes and more!
Since release destiny have gave very little details regarding its upcoming expansion pass. All we know is that you could pre-purchase since day one release of Destiny and it will include: Expansion Pass 1 – The Dark Below & Expansion Pass 2 – House of wolves.
Although we have seen lots of leaked images which shows more details regarding weapons and armour, plus glitches within Destiny that give players access to unreleased/currently being developed areas, we never really had any word from bungie on even a release date, except end of year for expansion 1 & 2015 for expansion 2. With nearing closer towards the end of 2014, budgie have finally given a release date and confirmation of what goodies we are in store for.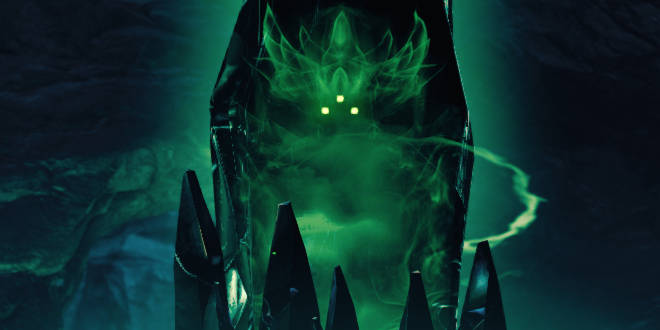 EXPANSION I
THE DARK BELOW
"Expand your Destiny adventure with a wealth of weapons, armor, and gear earned in new story quests and missions, three new competitive multiplayer arenas, and a new Strike and Raid. Beneath the surface of the Moon, a long-forgotten enemy stirs. Survive the true depths of the Hellmouth, and stop its dark army from invading Earth."
Lets dive-in to what you will see from the first expansion pass for Destiny.
Three New Story Missions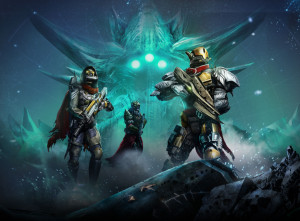 "After years hiding amongst the Hive shadows, a new character, Eris, has come forth bearing an ominous warning: The Hive seek to summon a god, Crota, to destroy the Earth. Find her in the Tower to complete her quests and three new story missions, increase your Light, and earn the weapons and armor you'll need to face what waits in the dark below."
*More information on Eris below.
New Strikes
Due to the exclusivity of PlayStation, 2 strikes will be available, but Xbox owners will only receive one new strike until PlayStations exclusive runs out in 2015.
Strike 1 – Will of Crota –  for both PlayStation and Xbox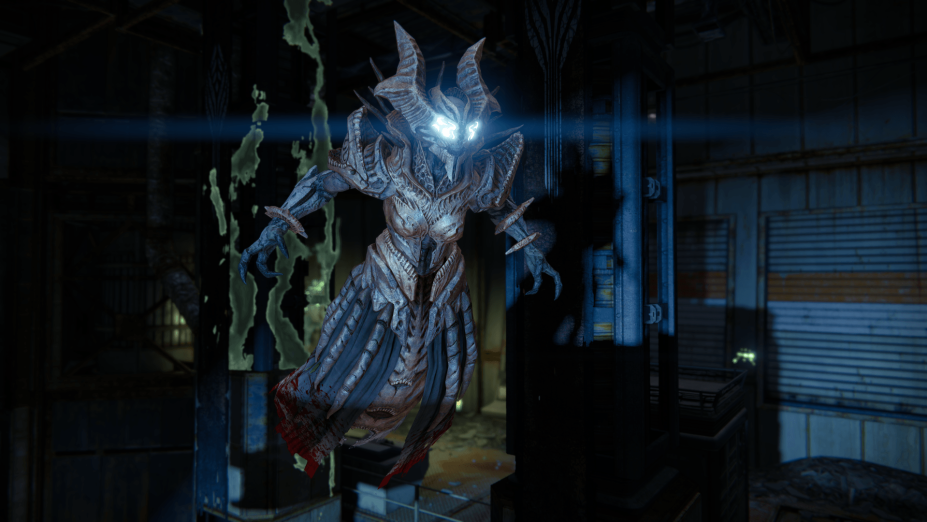 "In the Jovian Complex, deep in the old Cosmodrome, lives Omnigul. Here, she works to expand the Hive army in preparation for the return of her master, Crota, and the Hive's invasion of Earth. Only you and a fireteam of brave Guardians can eliminate this threat, moving closer to saving our world and growing your legends."
Strike 2 – The Undying Mind, set in the Black Garden – PlayStation exclusive until late 2015.
New Weapons
New weapons will be introduced, including legendary and exotics. PlayStation users will be given one extra exotic item up for grabs, again, until late 2015.
New Armour
All classes will now have more armour available and will have the ability to raise your light level cap from 30 to to 32.
Side note: new armour for level 30 will apparently be available during the iron banner event which we expect to see near the end of the year. This is for all you, like myself, who have done the raid countless times and have seen little to no armour drops.
Crota's End Raid
You'll fight to uncover and eliminate The Hive's forces. Just like the previous raid, you have the opportunity to earn all-new weapons, armor, and gear.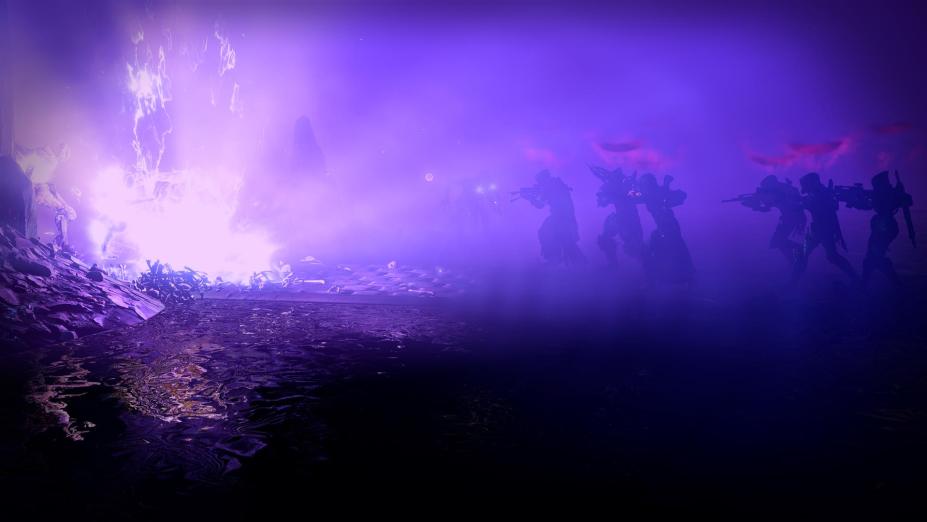 "Summon your courage, Guardians. Crota waits in the dark below. Gather your most trusted allies to form a fireteam, six Guardians strong. Don your best, battle-hardened weapons and armor. Master the depths of the Hellmouth. Face Crota, and live, and glory and reward are yours for the taking."
Expect the raid will have several tiers with two different difficulty settings. According to previous leaks, light level 31 armour will drop in the lower level and light level 32 armour will drop in the higher difficulty.
Crota's End Raid takes place inside the Hellmouth on the moon.
Three New Crucible maps
"Set in a Vex temple within the Black Garden, Pantheon (Mars) features tight corridors and Vex-designed landscapes."

"On Skyshock (Earth), you will battle in an interplanetary defense array across both vehicle and infantry engagements. Finally,"

"The Cauldron (Moon) is a smaller map that's housed within an abandoned Hive ritual site."
Additional Character Added to Tower
An additional character will be added to the tower named Eris, who warns you of The Hive's plan to summon the powerful god, Crota, who wishes to destroy the earth.
Eric Osborne describes Eris in a PlayStation interview:
"Players are spending a lot of time in the Tower, so we took the opportunity to craft a new character, Eris, that players can receive quests and missions from in The Dark Below. Not only does she offer up unique bounties and rewards, she also has a story to tell about The Hive and their evil intentions. She's also pretty creepy!"
New Bounty's and 5 More Bounty Slots
New bounties will be available and will also by Eris, as mentioned above.
New bounty slots will now give you a total of 10! will I have been begging for an extended bounty storage, but I thought bungie would not even consider this option. I am constantly having to rather return to the tower back and forth or I have to ditch one.
Sparrow and Ship Shaders
We believe that new shader options we be available for both Sparrows & Ships. This would be great for someone who like the look of their ship but can't stand the awful brown colouring.
Price and Release Date
Destiny's Expansion Pass 1 – The Dark Below will release for all platforms December 9th, 2014 £19.99 ($19.99). Alternatively, you can purchase expansion pack 1 & 2 combined for £34.99 ($34.99).
Destiny The Dark Below Expansion
details on the upcoming Destiny Expansion, the dark below including release date, pricing and images
Model:
Destiny - The Dark Below DLC
Other Articles You Might Like
Tagged with
Activision
,
bungie
,
console
,
consoles
,
dark below
,
Destiny
,
expansion pass
,
microsoft
,
playstaion
,
price
,
ps3
,
PS4
,
release date
,
xbox 360
,
XBox one
.