Sony's PlayStation 4 is selling like hotcakes, but the console also saw a launch in the closing weeks of 2013 – and so by the end of this year, the PS4 will turn 5 years old. So its no surprise we're hearing the first solid rumors of the consoles successor, the PlayStation 5,
It's important to remember while these are only rumors of the PS5, Marcus Sellars is a well known industry insider, and has recently given nuggets of information including Black Ops 4 being the new COD for 2018 and also the first to break that Nintendo's Switch is receiving a port of Diablo 3.
"PS5 dev kits went out early this year to third party developers," claims Sellars in a tweet posted on March 6th, 2018.
PS5 dev kits went out early this year to third party developers.

— Marcus Sellars (@Marcus_Sellars) March 6, 2018
Generally speaking, Development kits transition through several stages as consoles become closer and closer to finalized hardware. So for example, in the early days it is generally a PC which has hardware and software targeting the specific specifications of the console. Eventually, this morphs into a more finalized specification more closely resembling the hardware, and then the final hardware specs start to emerge – although sometimes with a few differences, such as more RAM for debugging or additional ports to load software.
In Microsoft's development of the Xbox One, we saw the system undergo several major hardware and software revisions; including early versions of the system containing two GPU drivers. The mono driver was the lower level and more polished driver, but Microsoft also had a "Durango user-mode driver"(UMD) which eventually wound up being discontinued. We discussed this at length in the Xbox One SDK leak analysis which you can find here.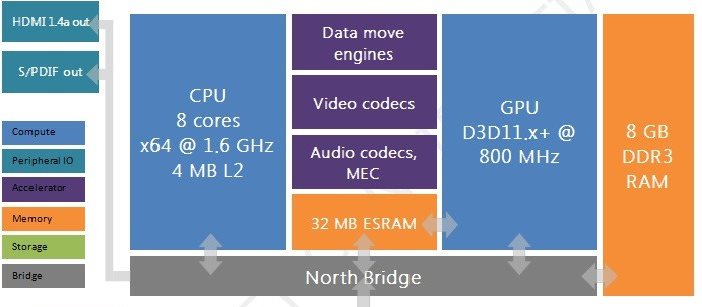 Of course, this means that currently developers in possession of of the PS5 dev kits would have a basic inkling of the PlayStation 5's specifications, but those specs have yet to be revealed to the public. It's a safe assumption though that we'll be seeing AMD partner once again with Sony, as their APUs and complete hardware profile allows Sony to build a custom APU again similar to previously.
Technically, Sony could opt to go with a RISC architecture – or (at least in theory) do something really odd like leverage a 8th generation Intel based APU with a Radeon Vega discrete graphics. But, realistically AMpD's own portfolio is numerous enough as is – and it's likely AMD will offer excellent deals to Sony (and we presume, Microsoft).
We can bet a Zen+ architecture or a Zen 2 architecture might be used (so either a 12 or 7nm design) as opposed to the current 28nm APUs powering the launch model PS4 or Xbox One. We can also imagine higher clock speeds, and the switch from the lower power Jaguar cores found in the PS4 and Xbox One to Zen should increase IPC considerably.
While a pure example, the 4 core / 8 thread (thanks to SMT) Ryzen 5 2400U runs at 3.6Ghz, twice the raw clock speed of the PS4 base model. So an APU on a 7 or 12nm process, at the high 2 Ghz or low 3GHz mark and possibly 6 – 8 physical cores is certainly a reasonable possibility. A 6 core Ryzen based design would offer 12 threads, likely more than sufficient if running at a decent clock speed for games. While this is purely conjecture, we could see a 'full' CPU core (so two threads) offloaded to system tasks, leaving 5 cores (and 10 threads) available for games. Or in a 4 core design, 7 threads for games, 1 for system (similar to the current layout) but with considerably better IPC and clock speeds.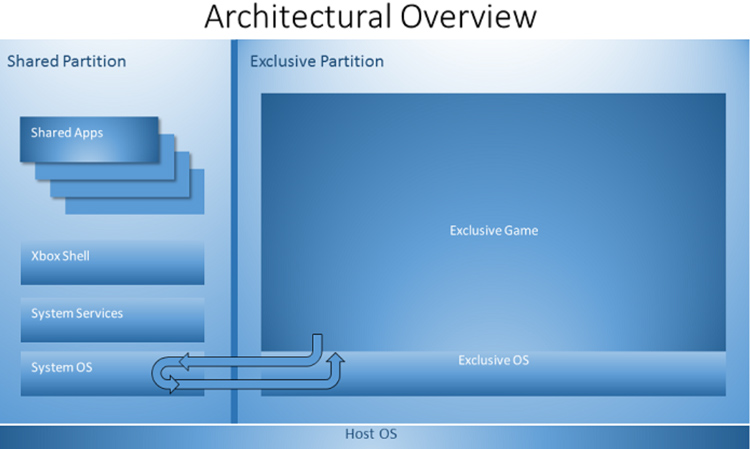 Sony will be keen to ensure the PS5 doesn't look a mild upgrade compared to the 4.2TFLOPS of the PS4 Pro, or the 6TFLOPS of the Xbox One X's GPU. Therefore, in theory – at least 8 TFLOPS is likely. A bump in the number of Compute Units and clocks is quite easy to achieve, with the Xbox One X running 40 Compute Units and at a core clock of 1172MHz. 48 Compute units hovering around 1300MHz would hit over 8TFLOPS – for example.
We can assume a GPU will also be more advanced in features compared to the PS4 Pro too, likely employing Vega and possibly some elements of Navi, making the PS5 more efficient than the raw TFLOP number would indicate.
RAM choices are numerous – either GDDR5, GDDR5X or GDDR6 are strictly possible. But if the PS5 sees light of day in mid to late 2019 at the earliest, being realistic, we'll see the PS5 likely employ GDDR6.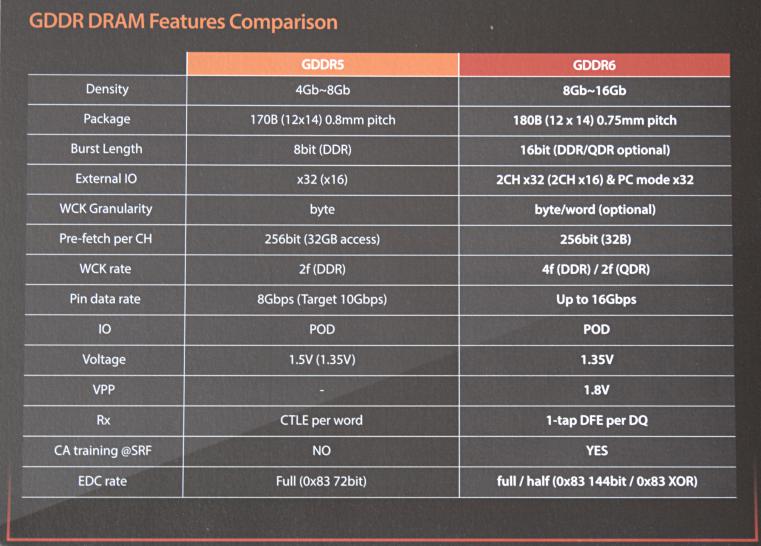 The PS5 sporting GDDR6 means much faster RAM clocks (GDDR5 of the PS4 base model runs at 5500MHz on a 256-Bit bus, offering 176GB/s bandwidth). While GDDR5 and GDDR5X offer speeds far faster than this, GDDR6 will offer speeds of 16gbps according to JEDEC. So even on a 256-bit bus, 12gbps will offer almost 400GB/s bandwidth. It's unlikely therefore we'll see the need for HBM of any variety inside the PS5, it's too expensive.
Don't forget, specs can also change almost at the last second. Many developers weren't aware Sony would bump the RAM of the PS4 from 4GB to 8GB, and indeed the company made the decision at almost the last minute possible. It's a good job they did too – only 4GB RAM would certainly have caused issues with lack of space for textures and other assets by this point in the development cycle.
What about release date then? Well it's too early to know if this is just Sony asking developers "is this hardware upgrade enough" and getting general feedback or the specs – OR if they're instead considering this a more finalised PS5 spec.
Other Articles You Might Like