It feels like an eternity since we saw the reveal of From Software's Elden Ring at E3 2019, and there has been not a single tease or update since that reveal. This game is undoubtedly one of the most anticipated for 2021, since it won the Most Anticipated Game award at The Game Awards this year.
Sadly, though, The Game Awards didn't have a new trailer or tease like many were hoping. However, over the last few days, we have seen a significant leak for the games. Be warned: the following information may contain spoilers, so if you want to go into Elden Ring completely blind – turn back now.
The first leak was some concept art, which was leaked by Longqi Bangbangtang, a well known Chinese content creator. The concept art allegedly shows two enemies from the game (although they could very well be bosses), but take it with a pinch of salt (TM) as usual.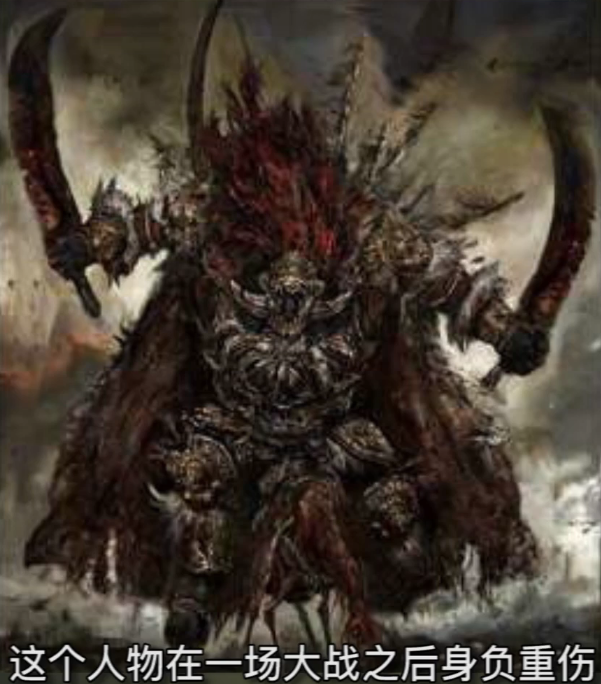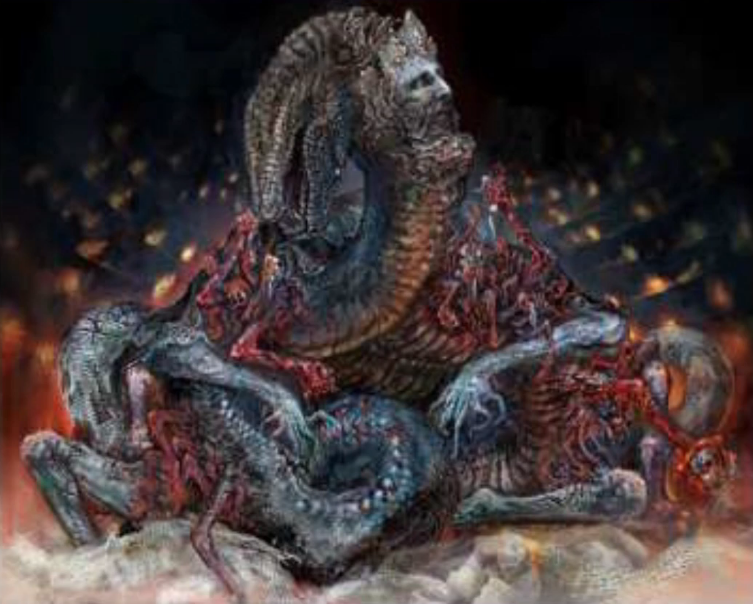 Despite the poor quality of these images, they are still pretty interesting. The one on top has an Oni feel to it that definitely reminds me of the character we saw in the official reveal and definitely feels like it will be a boss or mini-boss. The other one, though, definitely has more of a Bloodborne feel to it, but I also get some Sekiro vibes from the design as well.
Taking a look back at all of the Soulsborne games, it's pretty clear that From Software has learned from each of their games and have used that knowledge to improve or influence their future games. Dark Souls 3 has a combat style that has clearly been influenced by Bloodborne, and Sekiro takes from both Dark Souls and Bloodborne while of course maintaining its own unique identity, so it stands to reason we will see this again in Elden Ring in the boss, enemy, and world design.
Sadly the video which showed off these images has now been taken down, but Reddit user kevinD26 provided a summary of it.
The game world is based on the world tree from Norse mythology, and also references something from Celtic mythology.
The gameplay is similar to Dark Souls, but the map is much larger, includes dynamic weather and day/night alternation. Imagine you fight with a Boss from day to night, he said, and the weather changes from sunny to thunderous.
The modeling of enemies is more complex, and there will be cthulu-style enemies similar to bloodborne.
The game development stage has been completed in the first half of 2020 and is now in the polishing stage. The game will be released in 2021, he's pretty sure. It's possible to see a new trailer after the Japanese New Year.
There was also a Neogaf thread which also reported details from the same now-removed video, saying how we will also see the traditional female NPC taking the role of Firekeeper (or whatever), as well as fan favourite Patches.
Also, according to Italian website Everyeye, the game is finished and is now in the "polishing stage", which does line up with previous rumours and leaks. 2021 does seem to be the year where we will finally see more of Elden Ring, and possibly even see the game released. There was a recent tweet from From Software's Yasuhiro Kitao which strongly implies that this is the case.
It seems the world might not be mended for a while yet, but please take care of yourselves and enjoy the New Year in good spirits and good health. See you in 2021.

— FROMSOFTWARE/Kitao (@YasuhiroKitao) December 30, 2020
Of course, time will tell how true these leaks are but I sincerely hope that we see the game sooner rather than later. It's no secret that I am a huge From Software stan, so I'm excited to see what they can deliver now that they have officially called an end to the Souls games.
Other Articles You Might Like