Well, it finally happened… kind of. The internet erupted recently as a series of short clips from an internal Elden Ring trailer were leaked online.
This naturally set the Soulsborne community alight, especially given recent rumours that we can probably expect an official trailer reveal this year. While the leaked trailer is rather poor quality, it was more than enough to whet the appetite and get the hype train running again at full speed. I do want to go into a little deeper detail on what we can see from the leaked trailer, but first, more details have surfaced on Elden Ring.
You may recall that there was some concept art leaked a little while ago by the Chinese content creator Longqi Bangbangtang. Now Longqi has given us more details on the leaked trailer.
Firstly, he said that what we can see here is pretty old, possibly from 2019, and was obviously only meant for internal use. I had heard rumblings that this was an old build we were seeing, but I did feel that was probably the case given the choppy animations on some of the initial clips.
But thankfully that's not all he had to say, he also shared some insights into some of the key locations, enemies and bosses that we can make out in the recently leaked trailer. This was all helpfully compiled by Reddit user GeoOwell.
⦁ That giant tree is the world tree he mentioned before, but it is only located in a certain kingdom and is not used to connect the whole world like the new God of war.
⦁ The narrator of the trailer is an NPC in the game, and he shares the same voice actor with Patches.
⦁ The castle at the beginning of the trailer is located in one kingdom, and the snow scene at the end is located in another kingdom. The character standing in the night is similar to the xanthous king.
⦁ The Giant who pulling a wagon is a reference to the Green man in Celtic mythology. That wagon must be pulled by these giants to move.
⦁ The scene where the giant head is located may be a reference to Muspelheim in Norse mythology.
⦁ Given that FS designed the bosses and the maps firstly, and designed the NPC and the player then, so the appearance of the bosses supposed not to change, but the location may change (In Project Beast, daughter of the cosmos appeared in the church)
⦁ This trailer is very old, from 2020 or even 2019. The game will be released this year, and the final product won't look like this trailer, please trust Miyazaki.
So, let's take a deeper look into what we can see in the trailer. I'm not willing to do a full-blown analysis of the trailer, given the poor quality of it and the fact that it's almost certainly an old build, but there are still some interesting things we can learn from looking at key stills I pulled from the leaked trailer.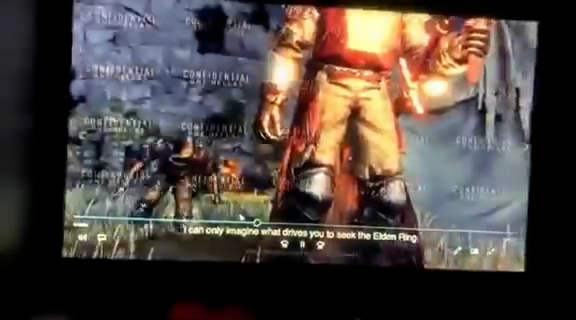 Firstly, in this particular sequence, we can see a character sneaking up behind someone (potentially an NPC) and eventually, dispatching them. Now while we should not take anything in this trailer as certain, given its alleged age, but it seems that we might very well see some of Sekiro's stealth mechanics make its way into Elden Ring. This wouldn't be surprising at all to me, From Software have always taken what they learned from developing other games into their next one, the prime example is that Dark Souls 3's combat is buttery smooth and much faster than DS1 and DS2, and is obviously influenced by their time working on Bloodborne.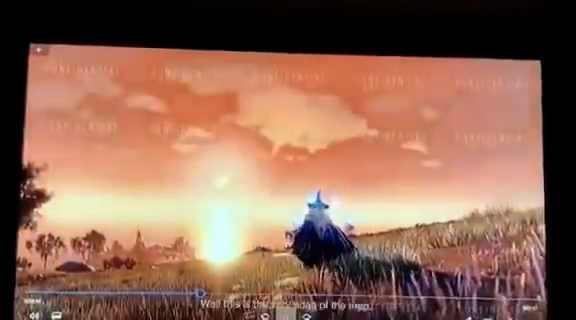 A couple of times in the leaked trailer, we clearly see someone summon blue orbs hanging over them in a semi-circle. For any Souls veteran, this will be instantly familiar – Homing Soulmass. This is a Sorcery we have seen since Demon's Souls (although then it was called Homing Soul Arrow), and given we also see this later when a player is dodging a dragon this most likely means that classes are back for this game. We also are shown a man wielding a curved sword, another wielding an axe, and a couple of instances of some sort of blue laser attack, which further shows that this most likely won't be a Sekiro situation.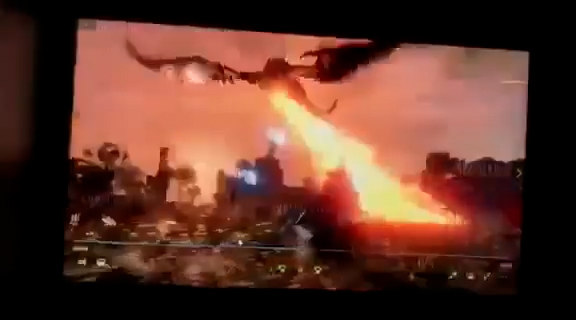 Another interesting gameplay thing we can make out, is horseback combat. Given that Elden Ring will apparently be open world, some form of horseback travel makes perfect sense for making the player's life easier when travelling large distances across the map. Being able to fight on horseback not only means that running into enemies in the world is less of a pain, it also opens up the possibilities for enemy and boss encounters.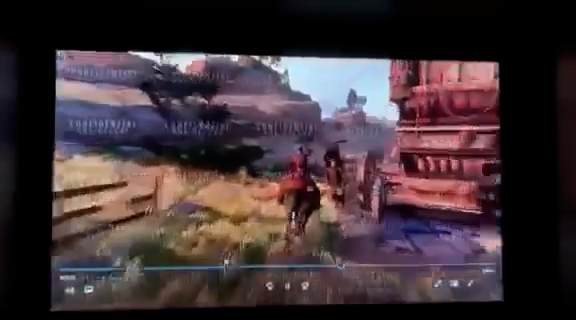 That's all I'm willing to go into in this article, but we do see several key locations, enemies, and bosses throughout the trailer. Take a look at the gallery below to see the key moments, or watch the full leaked trailer here.
Other Articles You Might Like