Details for Apple's iPhone 6C – which is supposedly a 4 inch replacement for the Iphone 5 have surfaced online, including a series of leaked images which detail parts of the device.
It would appear that the phone will be powered by Apple's latest A8 processor, the very same CPU found inside the iPhone 6 range. For years we've heard rumors Apple were contemplating the return of smaller screened devices, and if these leaks are accurate, then the iPhone 6C will sport Gorilla Glass – likely manufactured by LG.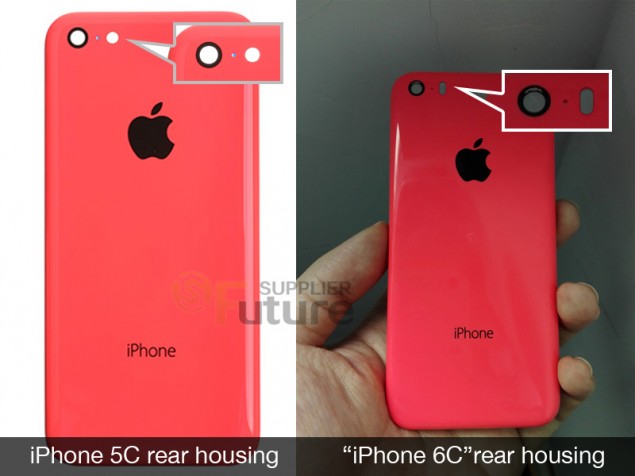 FutureSupplier have leaked images of the rear of the iPhone 6c case, comparing it to the iPhone 5C. There are however some distinct differences – including a different layout of speaks 'speaker holes' when compared to the iPhone 5.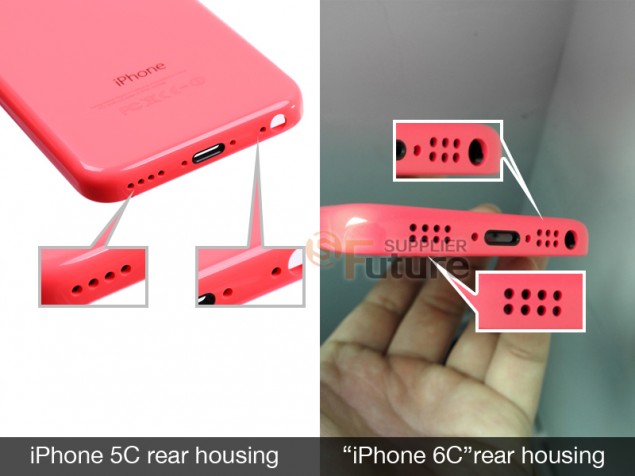 Typically the smaller screened devices target the lower end of the mobile phone segment, but traditionally this hasn't been the runaway success as the full blown iPhones. Clearly we'll know more over the following months.
Other Articles You Might Like