When Microsoft first started talking about the Xbox One, one of their key selling points (particularly to the development community) was their dream to turn every Xbox One into a potential development kit. This would allow potential developers to port their code (or create code) specifically for the Xbox One; and for only a fraction of the startup cost of a normal development kit system. For users it would mean a diverse and exciting range of games and applications to play with, and more to hold their interest when AAA games were thin on the ground (I'm looking at you summer).
Finally, Microsoft have made good on their three-year-old promise, as Chris Charla took to the stage, promising "Now the Xbox isn't just for playing, but also for creating awesome content." Chris, who is the director of ID@Xbox went on to say "We're excited to open the Xbox One to everyone so anyone can get started developing."
First the good news is that from now, your retail console (the one sitting under your TV) can be turned into a development machine. But the bad news is that currently Dev Mode is only in testing, a preview if you will.
He warned "You might run into issues now," particularly true when you factor in the limited amount of RAM they're offering in the preview. Only 448MB of memory, compared to 1GB of the Xbox One's 8GB which is allowed in the UWP sandbox.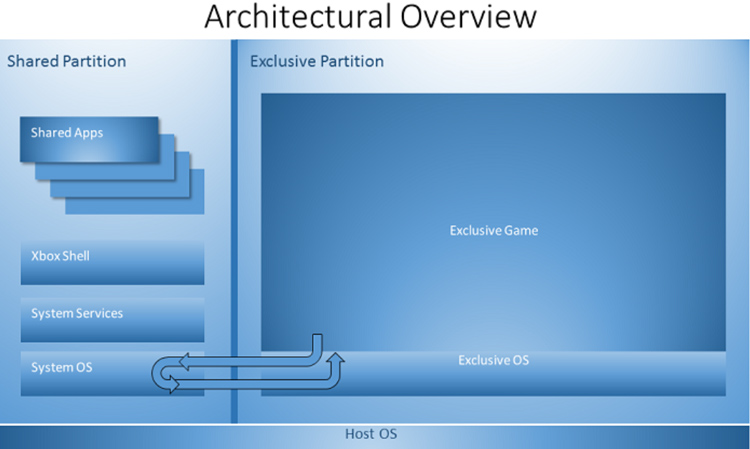 You'll need to join the Windows Insider Program, ensure you're running a fully patched version of Windows 10. Your Xbox One must be connected to your PC via w wired connection and for software you'll need to install both the latest Visual Studio 2015 and Windows Builds.
Before you rush off to go download the aforementioned software and find a cable to hook your system up, be warned – certain retail games might not function correctly. Exactly why this is (or how badly retail Xbox Games are affected) wasn't clearly elaborated on. Secondly, leaving dev mode will require you to reset your console to factory defaults and thus uninstalling all of the games, apps and other content you've accumulated during that time.
From what we understand, you'll also not be given access to the Xbox One's SDK, and this in combination with the lack of RAM and possibly other resources (GPU reserves and CPU reserves weren't mentioned at the time) means your games certainly won't have the luster of a full AAA title. With that said, you'll still be able to produce a pretty darn impressive title, and you can also put it on Xbox Live too.
Microsoft also made it clear they'll be vetting the software made on the store, and exercising some levels of quality control, which means you might need to wait for about 2 weeks for this process. I'm actually quite happy about this, considering the atrocious quality control of Valve on their Steam storefront over the past few years.
All in all, this is fantastic news, and it will be interesting how developers and the gaming community respond to this.
Other Articles You Might Like