It was May 2016 that Nvidia launched the GeForce GTX 1080 graphics card and its smaller brother, the GeForce GTX 1070. These graphics cards were powered by Nvidia's then-new Pascal architecture, and at the time represented the pinnacle of graphics performance.
In this retrospective of the GTX 1080 graphics card, we'll examine why it's still so popular today and also why the card was such a significant release for team green.
Before we jump in the article – I'd like to thank MSI for providing the Z390 Gaming Pro Carbon motherboard we're using for this retrospective and also DeepCool for the AIO (a Captain 240 Pro).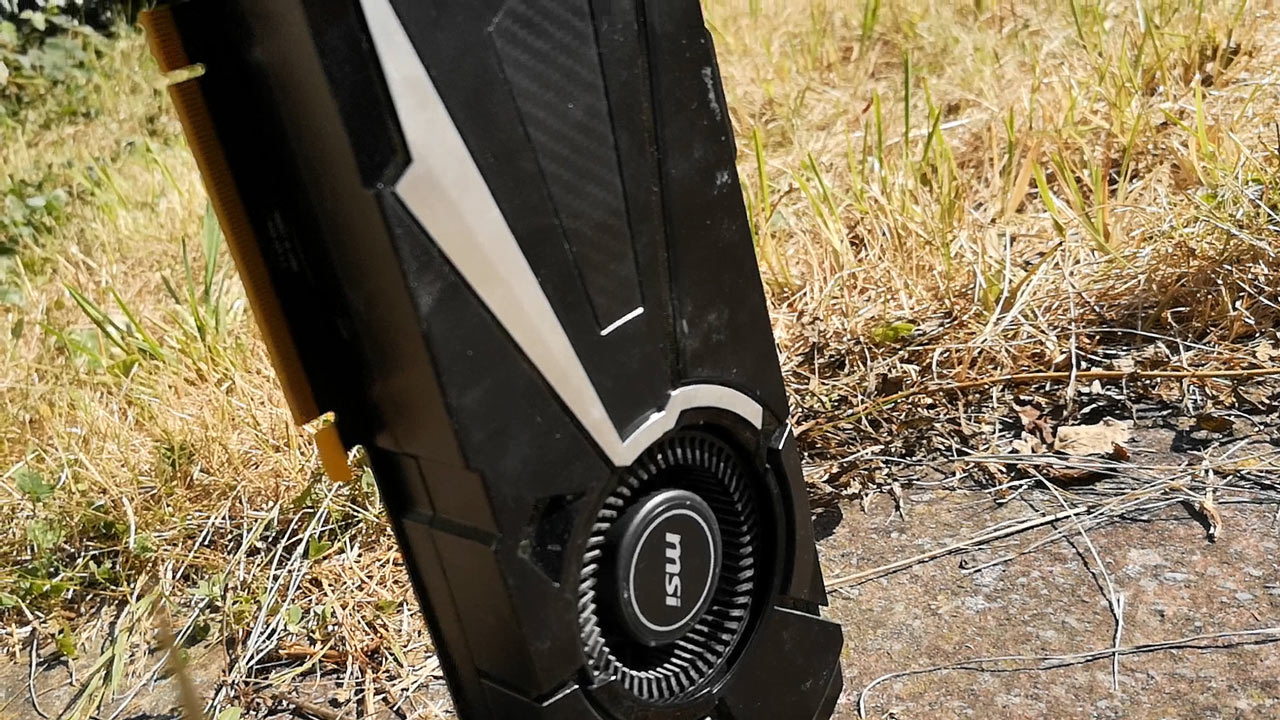 Nvidia's CEO Jensen Huang announced the card at a special event held about three weeks prior to the launch of the card. The GTX 1080, according to Jensen carried "irresponsible levels of performance" and frankly, it wasn't hard to see why he made that claim. Nvidia's own marketing material claimed the GeForce GTX 1080 was about 70 percent faster than a GTX 980 (putting it closer to two 980s in SLI). It stomped the GeForce GTX 980 Ti and carving out an entirely new performance tier for itself.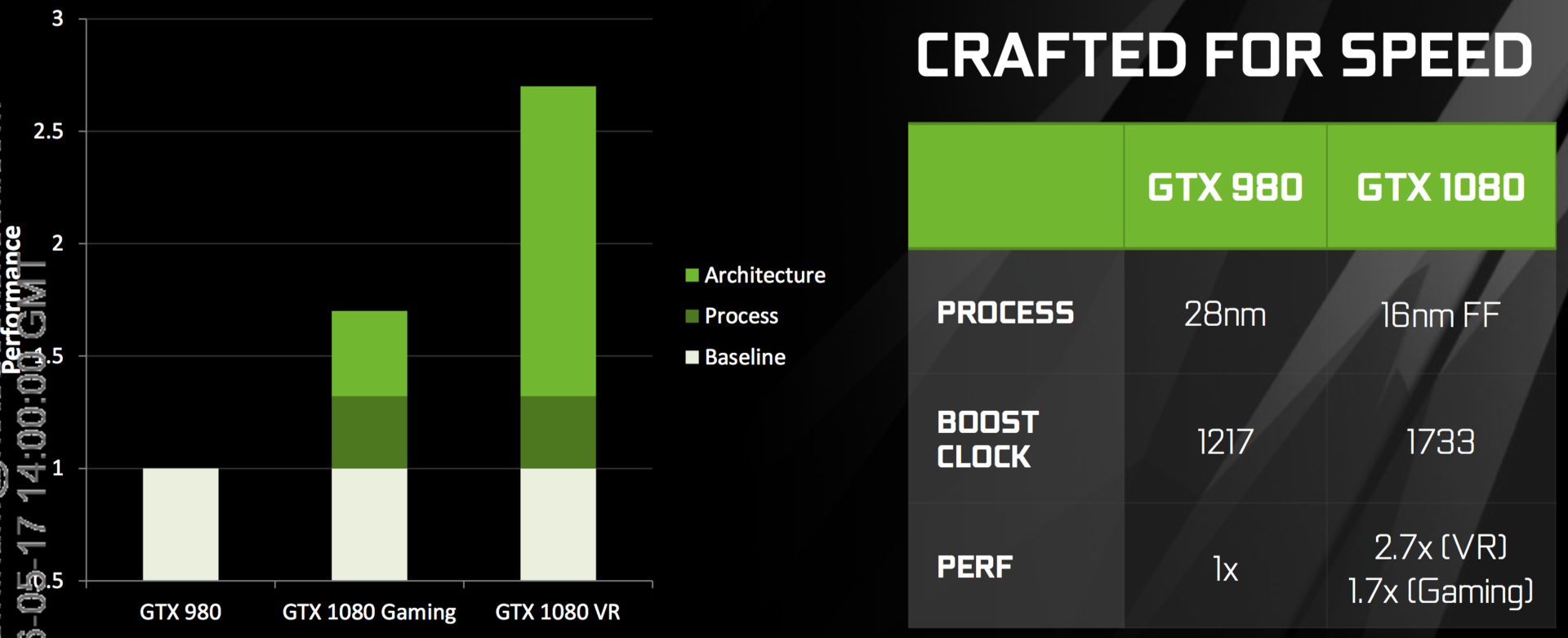 Nvidia's entire focus for Pascal was to get as much raw performance out of the card as possible.
Shifting from the 28nm process used in Maxwell, Nvidia now leveraged TSMCs 16nm FinFet process, the core measured just 314mm2 despite containing about 2 billion more transistors than the 5.2 billion inside the 398mm2 die of the GTX 980. The card requires about 15w more power though, with a reference TDP of 165W, so just a single 8x pin power connector was required to feed the card.
Pascal also saw the very first implementation of GDDR5X memory. While today GDDR6 replaces GDDR5X in just about every way, for 2016 GDDR5X gave a great shot in the arm to memory bandwidth. GDDR5X was reserved initially for just the GTX 1080 (remember, that the GTX 1070 used the slower GDDR5), but eventually, the GTX 1080 Ti also made use of the same modules.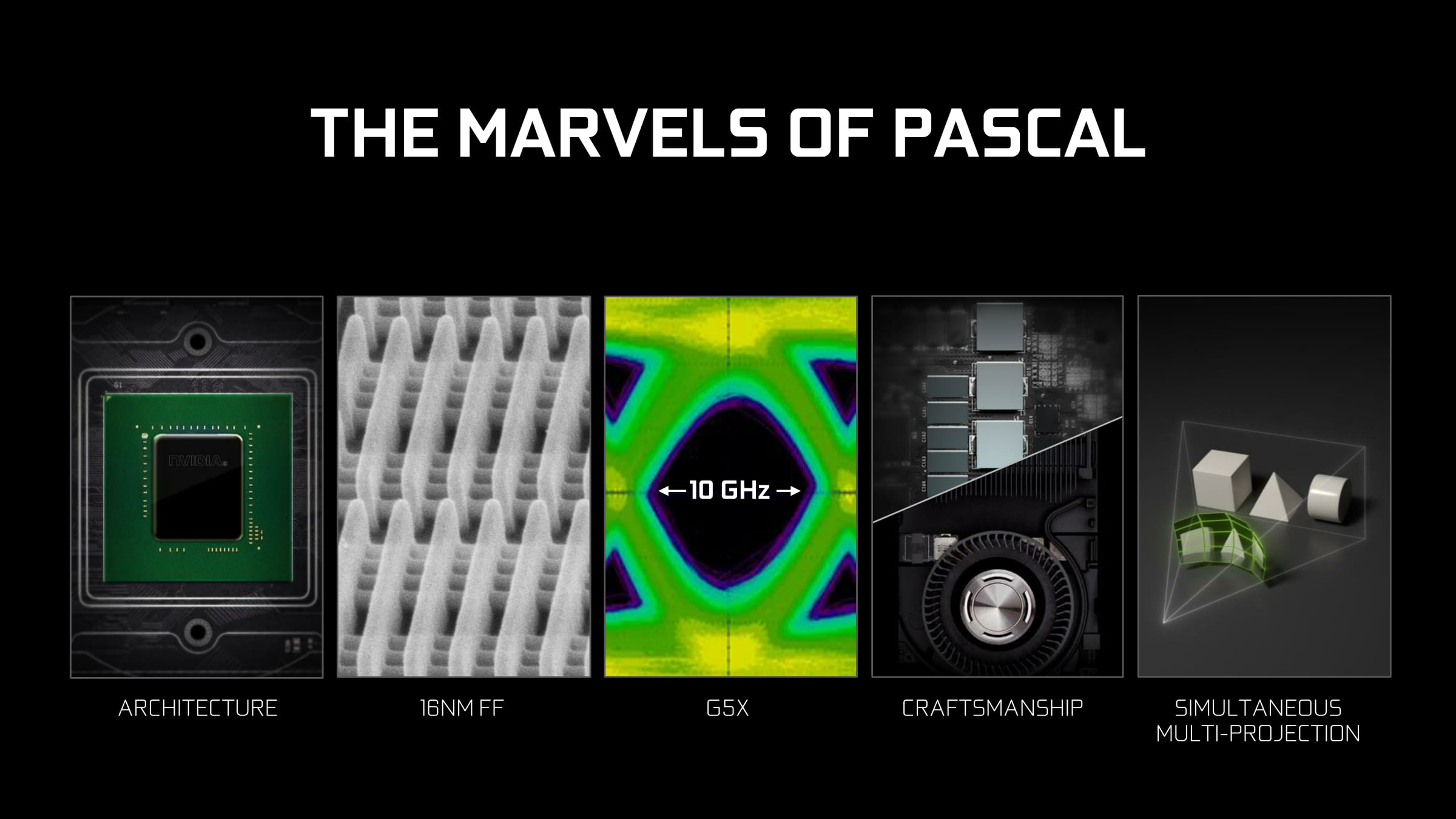 Nvidia also took steps to increase memory compression, so combined with the GDDR5X memory (now configured with 8GB of RAM compared to 4GB of the GTX 980) memory constraints for Pascal were largely eliminated.
The GPU core architecture received a significant makeover – for one, the design of the cards was tweaked to allow the 2560 Cuda cores to crank frequencies way north of over 1700MHz. For context, this bought advertised boost frequencies of the GTX 1080 about 500MHz faster than its predecessor, the 980.
Nvidia implemented Boost 3.0 for Pascal, and I've put out a video on what Boost does and how it behaves so you can check that out if you want. But the gist is that Boost 3 allows finer-grained control over the clock frequencies and has better control over the power fed into the card compared to Maxwell's Boost 2.0. In reality, the 1733MHz advertised boost frequency is often regularly surpassed, providing decent airflow and so on.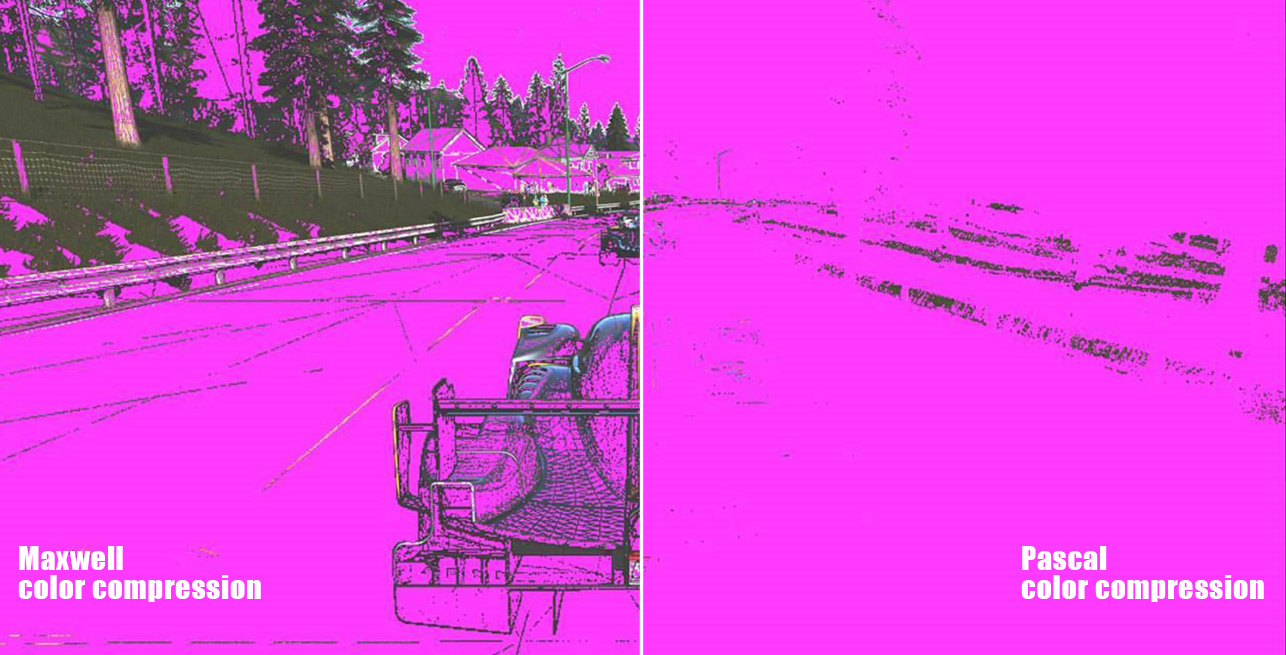 The SM design was also tweaked, with improvements to compute preemption and also dynamic scheduling. There's a lot more Nvidia did to the underlying architecture – but this isn't an article written as a full technical analysis of Pascal. But, the key takeaway is Nvidia largely fixed weaknesses in Maxwell such as Async compute, bandwidth issues – all the while cranking up the clock frequencies.
Nvidia launched the GTX 1080 at 700 USD for the Founders Edition, and 100 bucks less for the bog-standard reference model. The 10 series were the first cards Nvidia introduced the Founders Edition models with – and their introduction was taken with a mixture of enthusiasm and also dislike (the latter especially true from AIBs if you believe the rumors through the grapevine).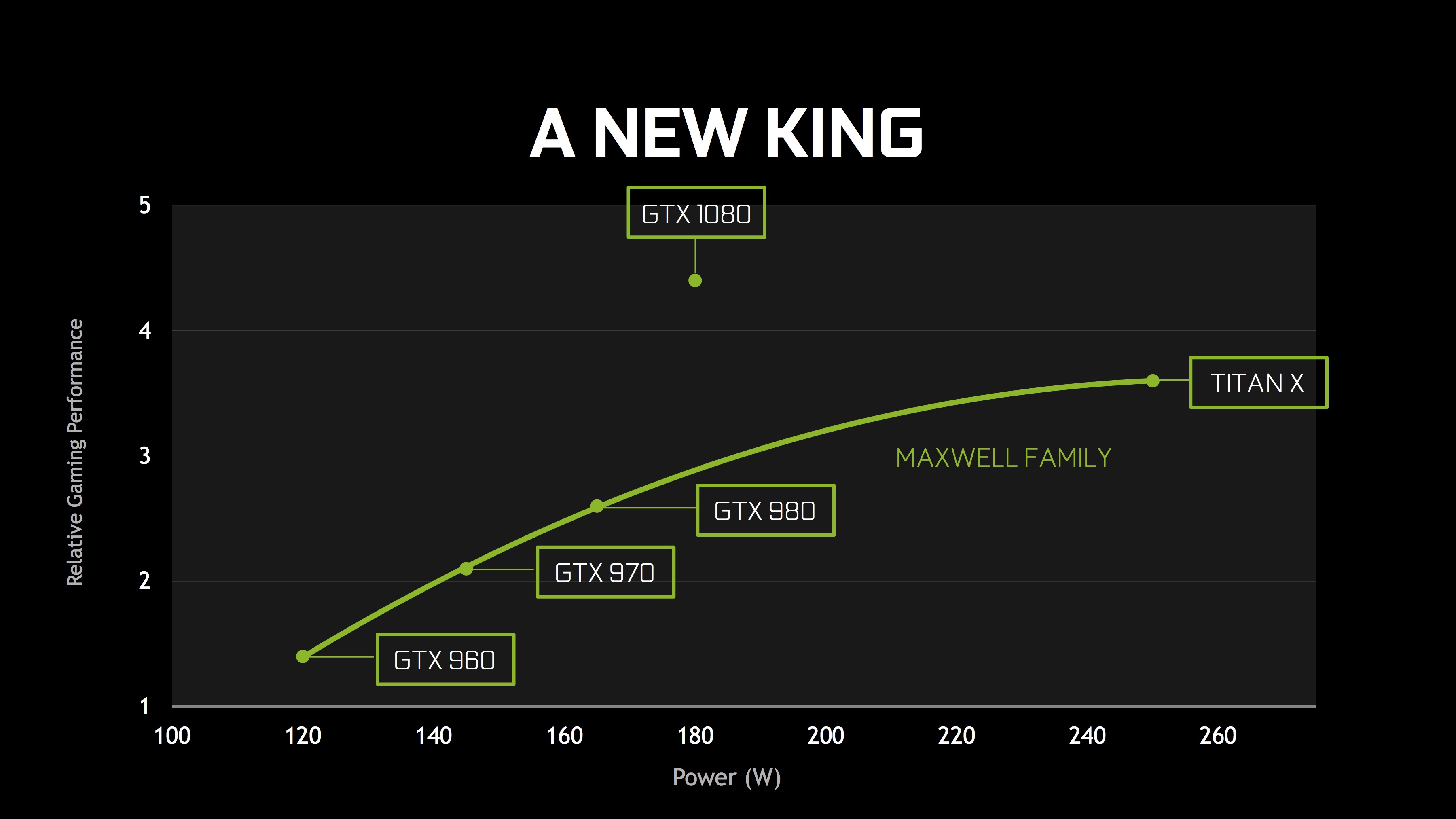 In March 2017, Nvidia did the inevitable and launched the GeForce GTX 1080 Ti, and also announced a simultaneous cut in price for the GTX 1080 too. This was a super-smart by Nvidia and prompted the surge of sales for the card.
With that said – let's take a look at the performance of the card against a few other GPUs. We'll be using a mixture of newer and slightly older titles for the purposes of the benchmarks – and see just how well it holds up now.
The first benchmark we'll use is SuperPosition – and of course, the 1080P Extreme tests are more taxing than the 4K optimized.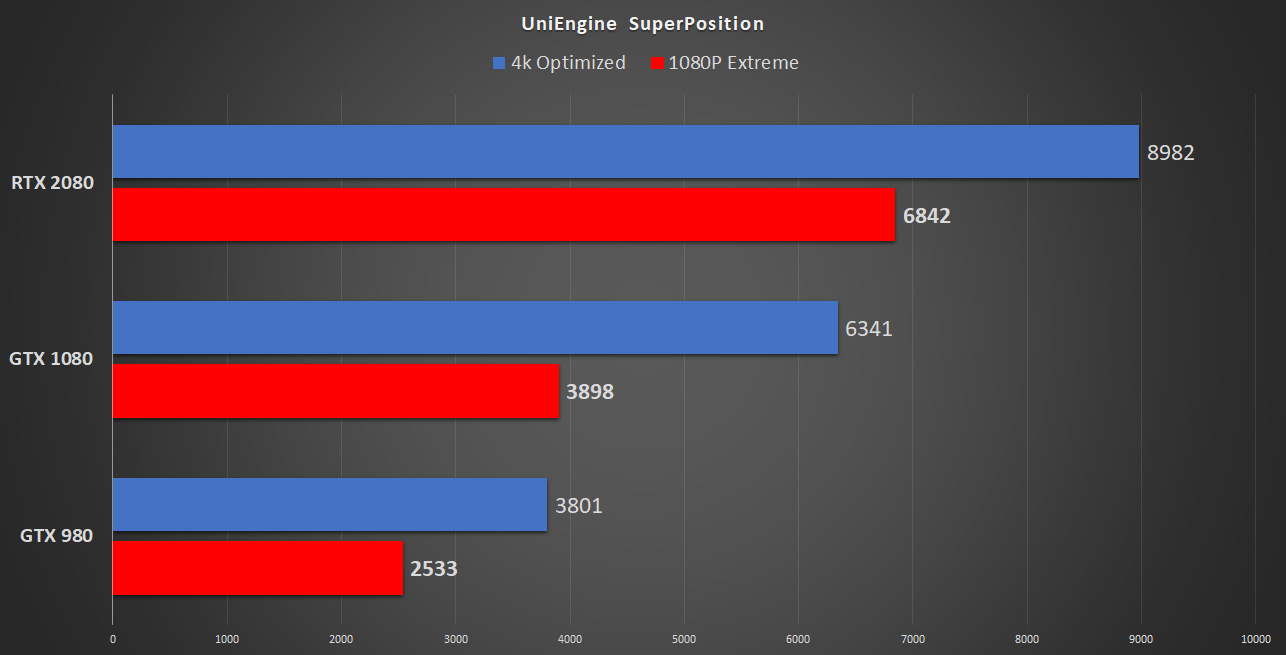 Lara's latest adventure is next, and we're going to use the highest settings – albeit turning of Ray Tracing and DLSS. This game looks gorgeous, but Shadow of the Tomb Raider is also incredibly demanding and really you'll need an RTX 2080 Ti to maintain  60FPS or above.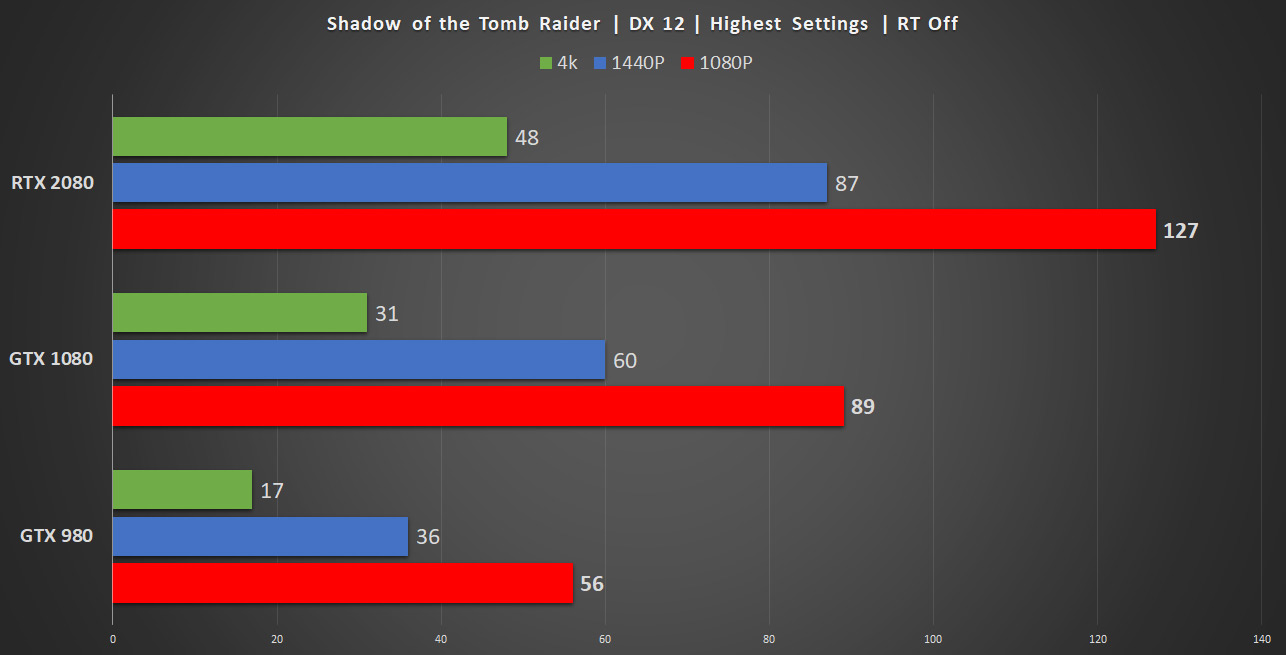 Metro Exodus is a similar story to Shadow of the Tomb Raider. With the highest quality settings (albeit with DLSS and RT disabled), the GTX 1080 falls short in attaining 60FPS. Lowering the quality can easily fix this though.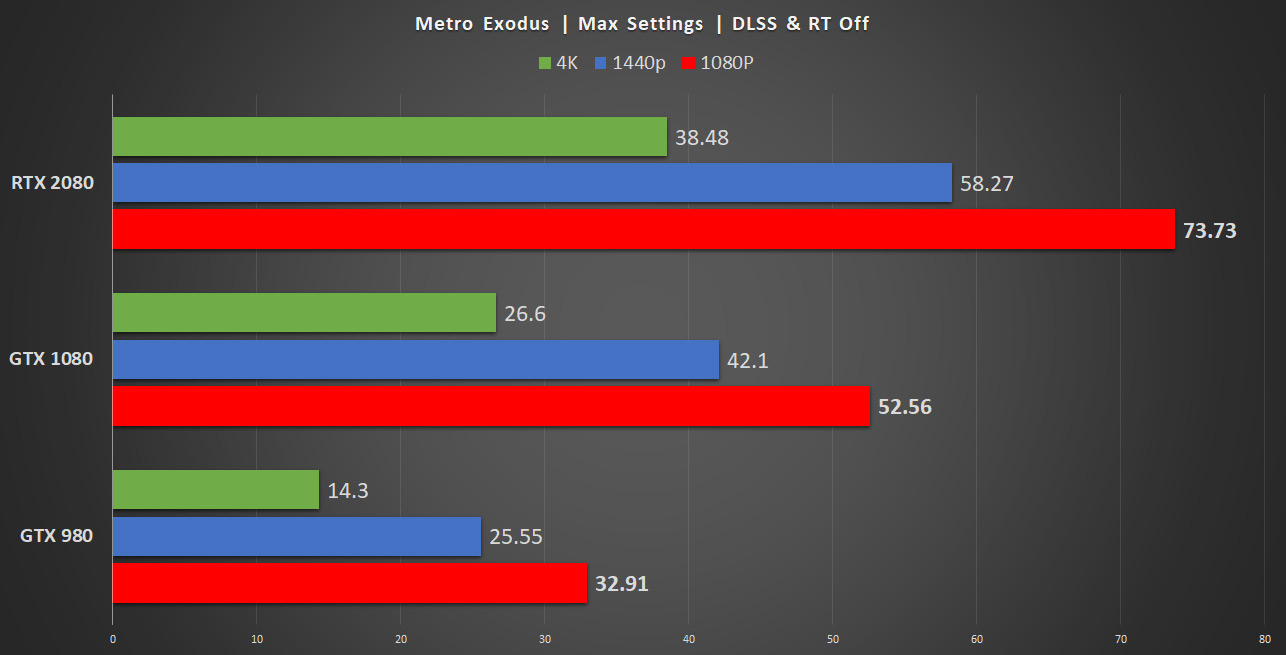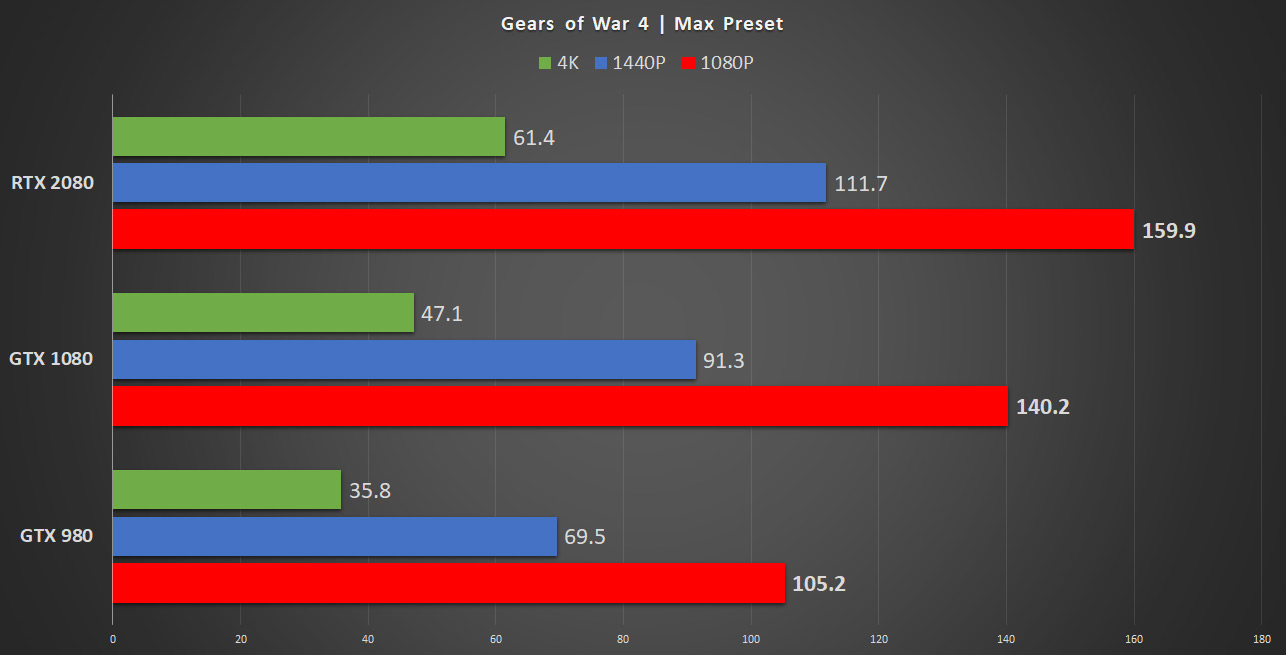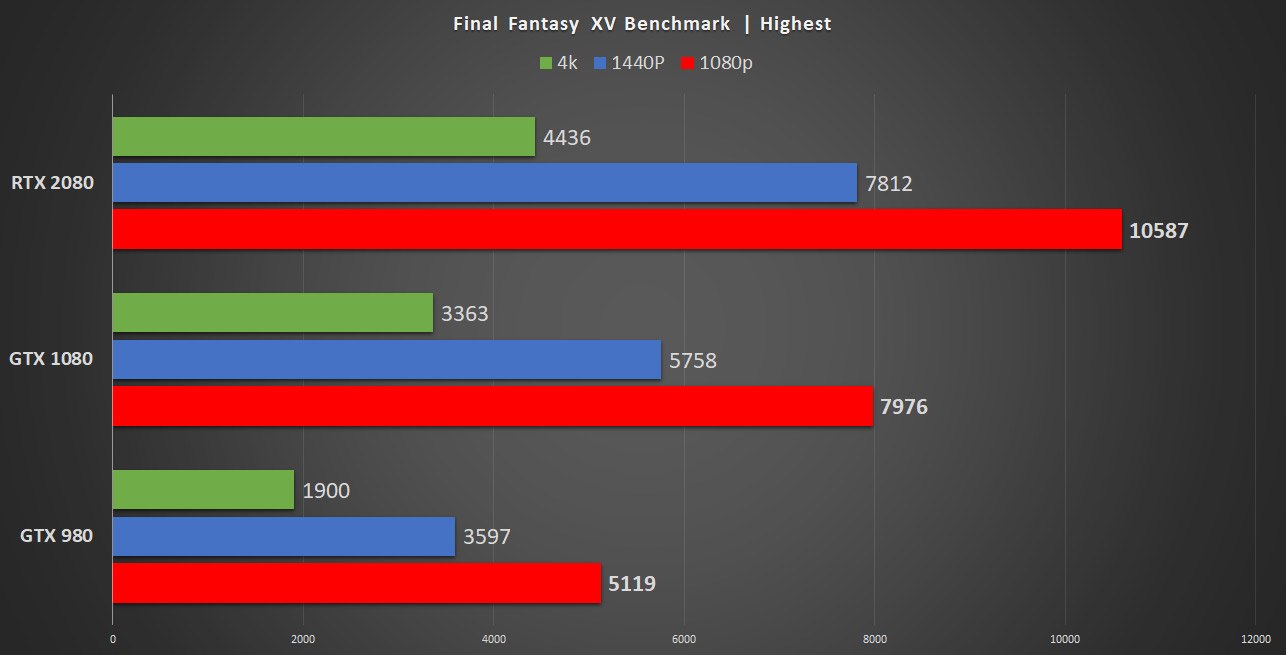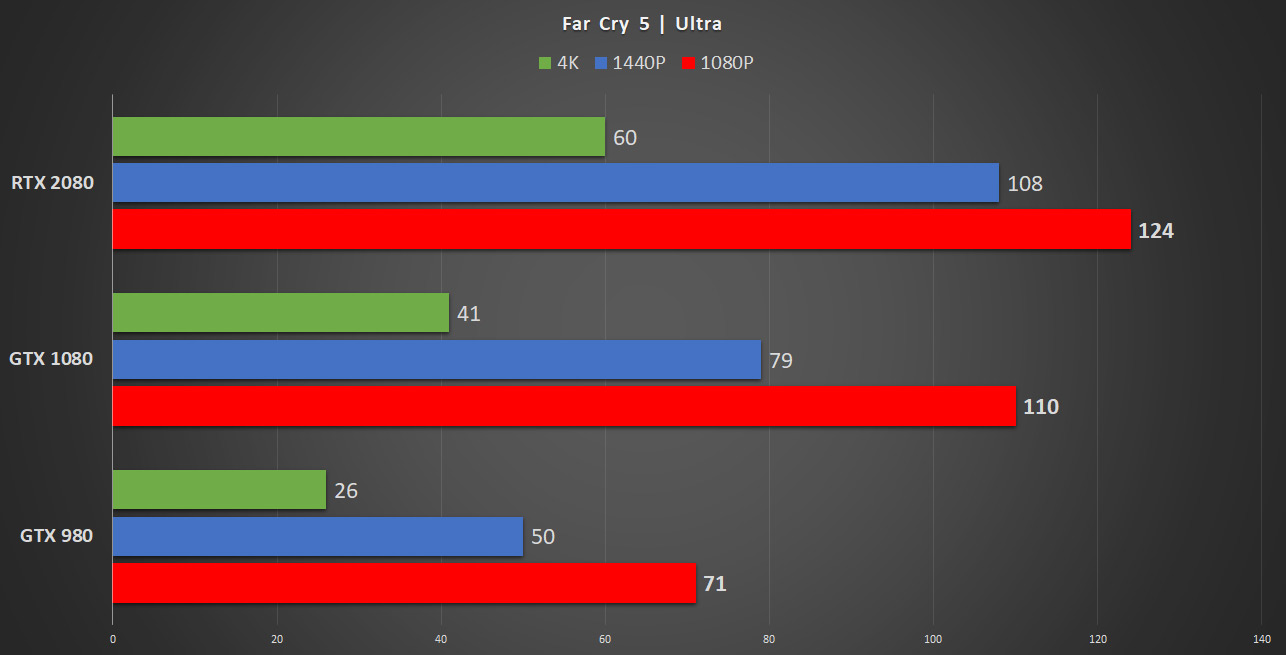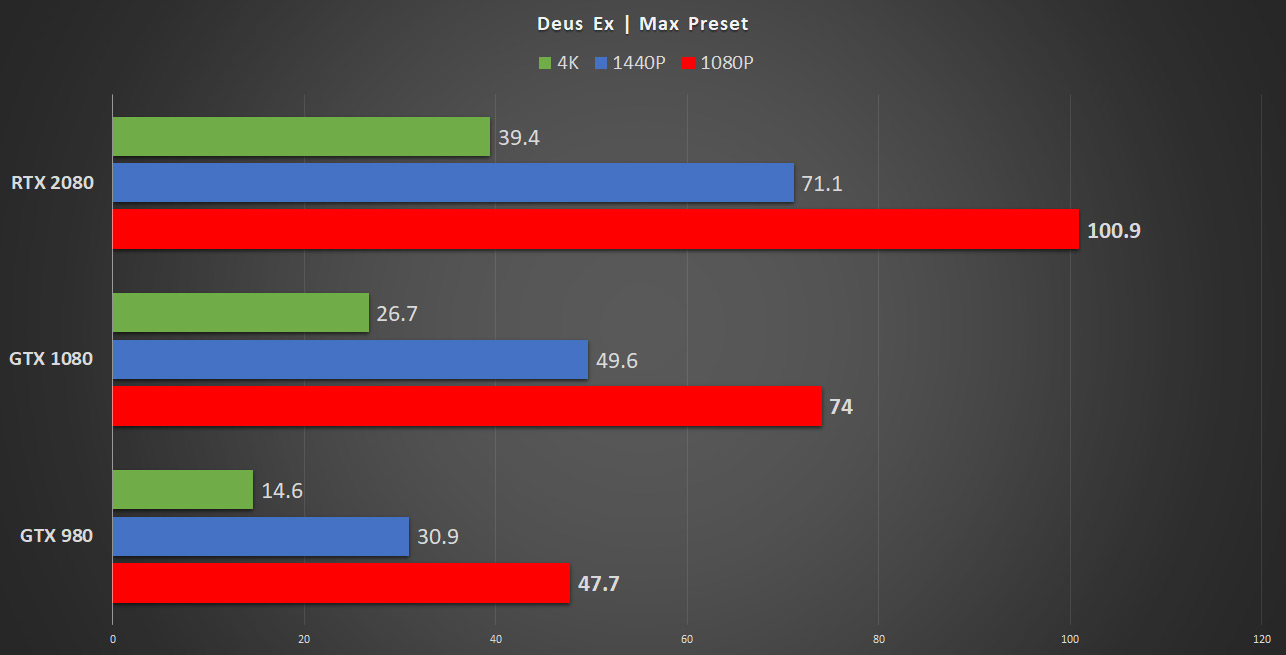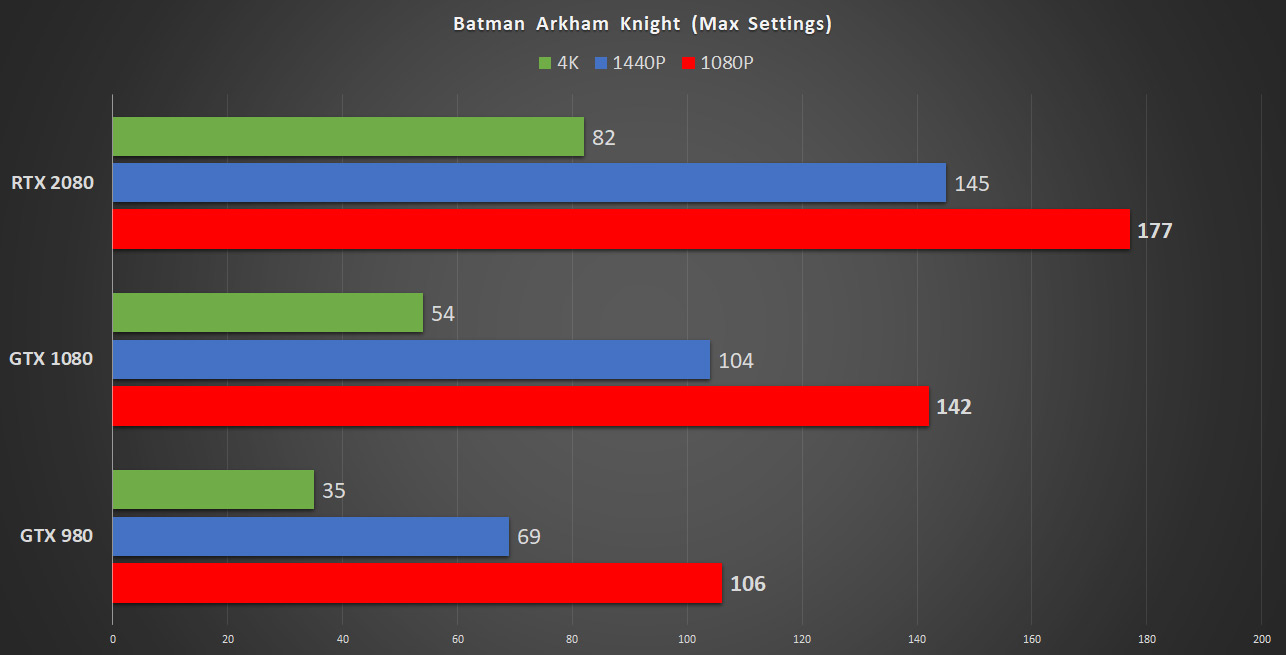 As you can see, the GeForce GTX 1080 holds its own very well in most titles at 1440P.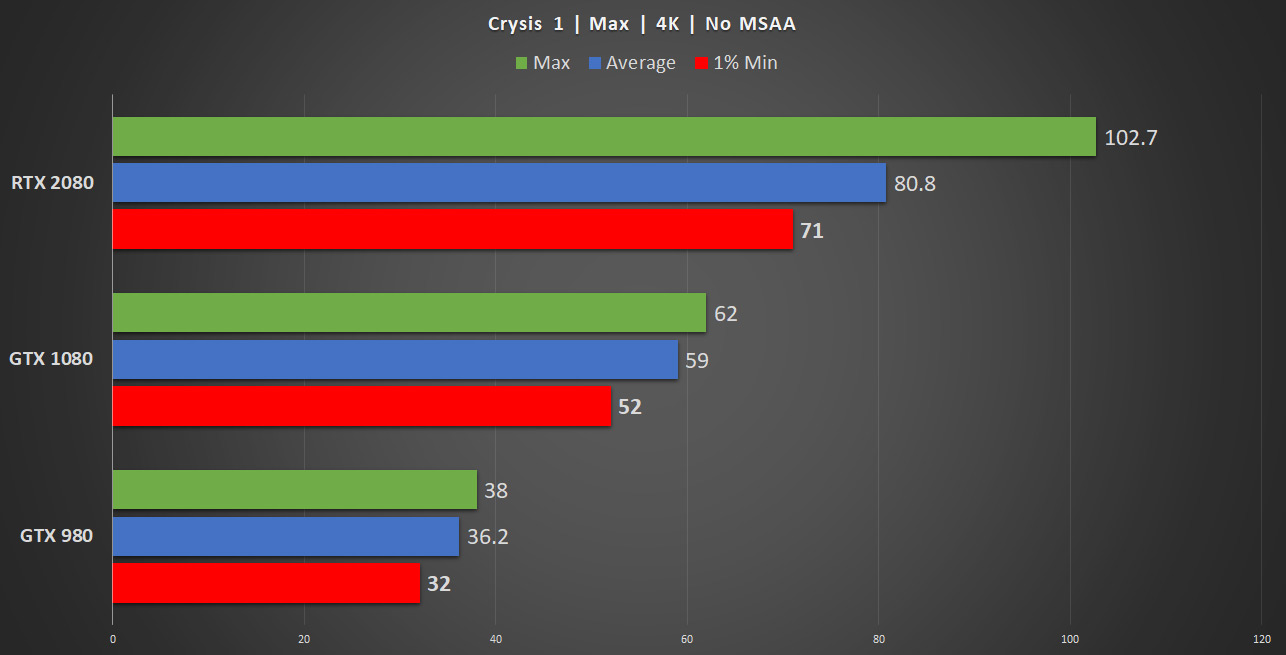 Why yes, yes it can run Crysis. For our manual runs, we decided to focus on the 1440P resolution with max, average and 1 percent min shown in the graph as I think it's a great representation of how well the games play.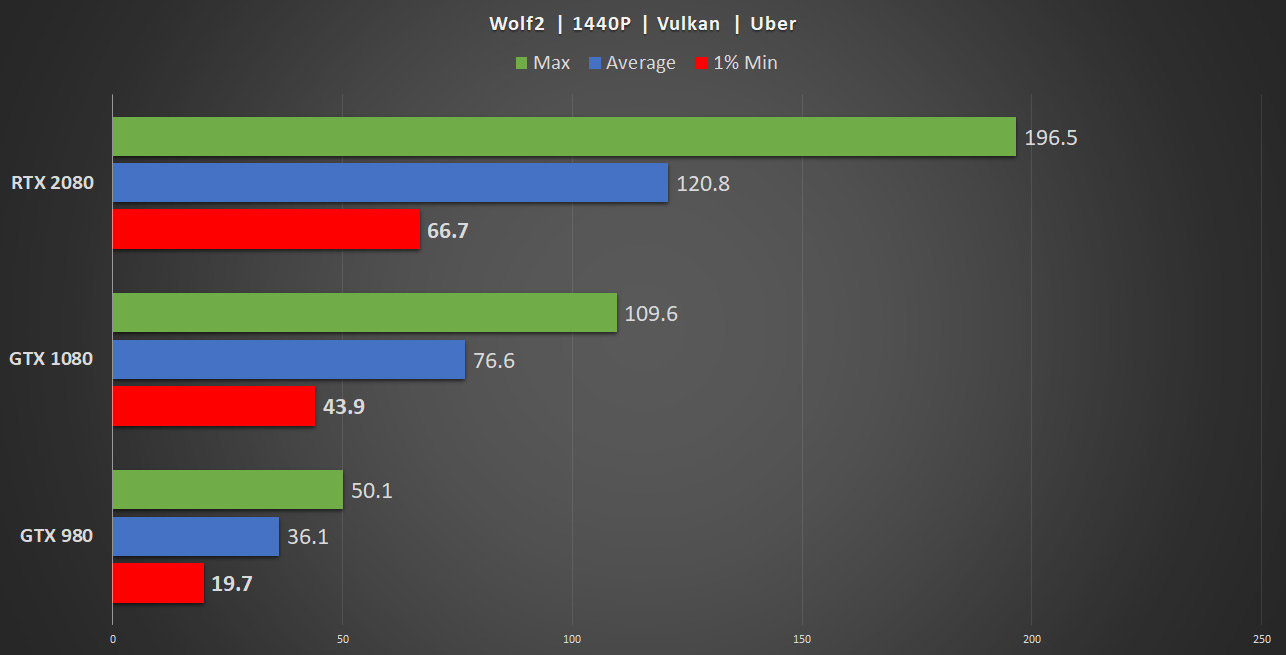 Ouch. The 4GB of RAM on the GTX 980 causes lots of issues at the 1% min, and the GTX 1080 chugs along rather well. Wolfenstein 2 (and its sequels) love VRAM.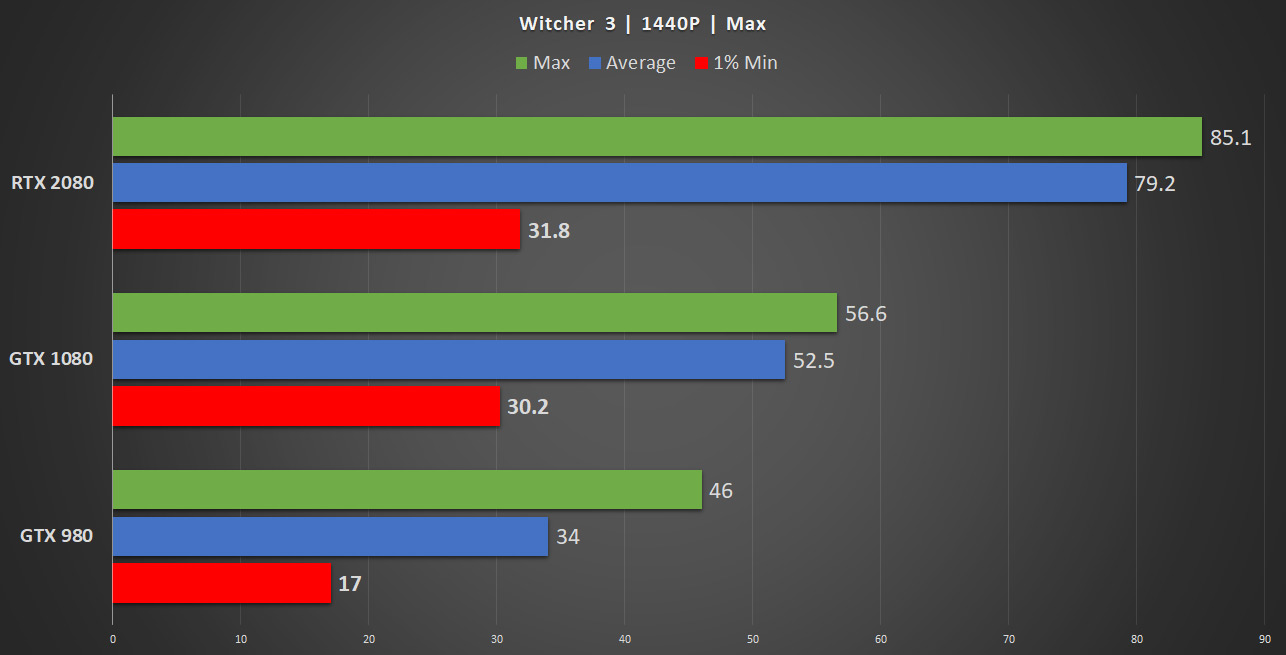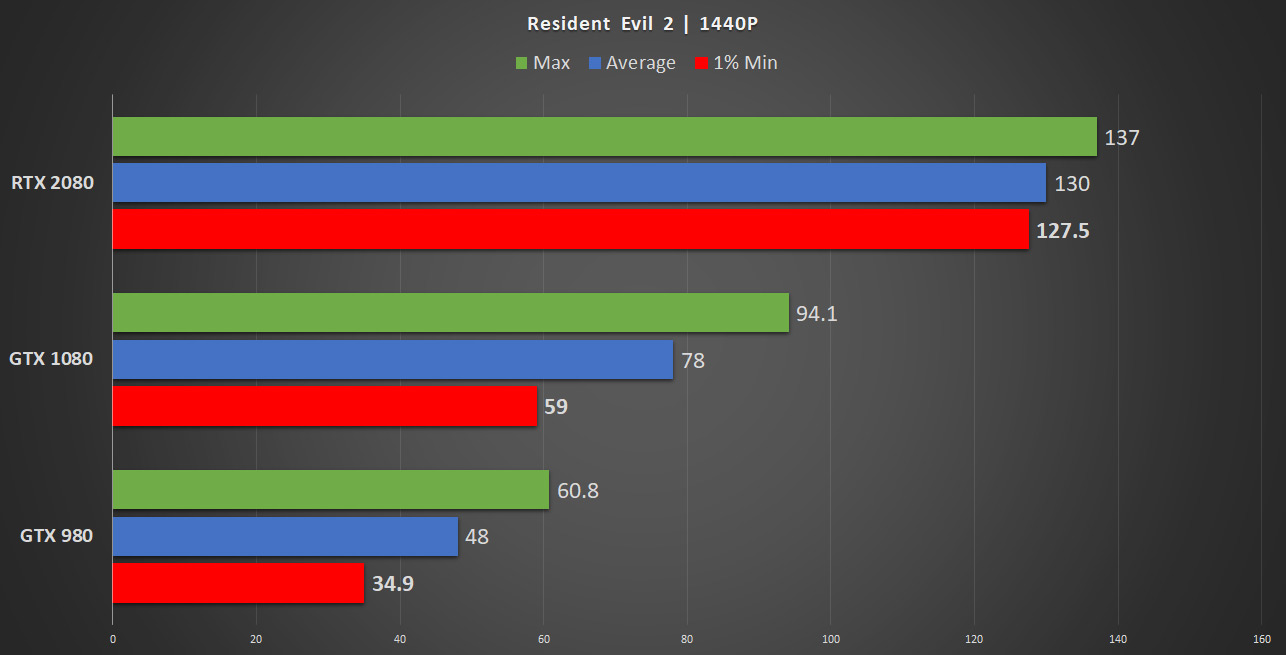 Resident Evil 2 is a lovely looking game and plays rather well across lots of hardware. We had to lower the texture quality a bit for these tests though, as running at the higher settings wrecked the GTX 980s performance so it was either lower the texture settings or not include the card.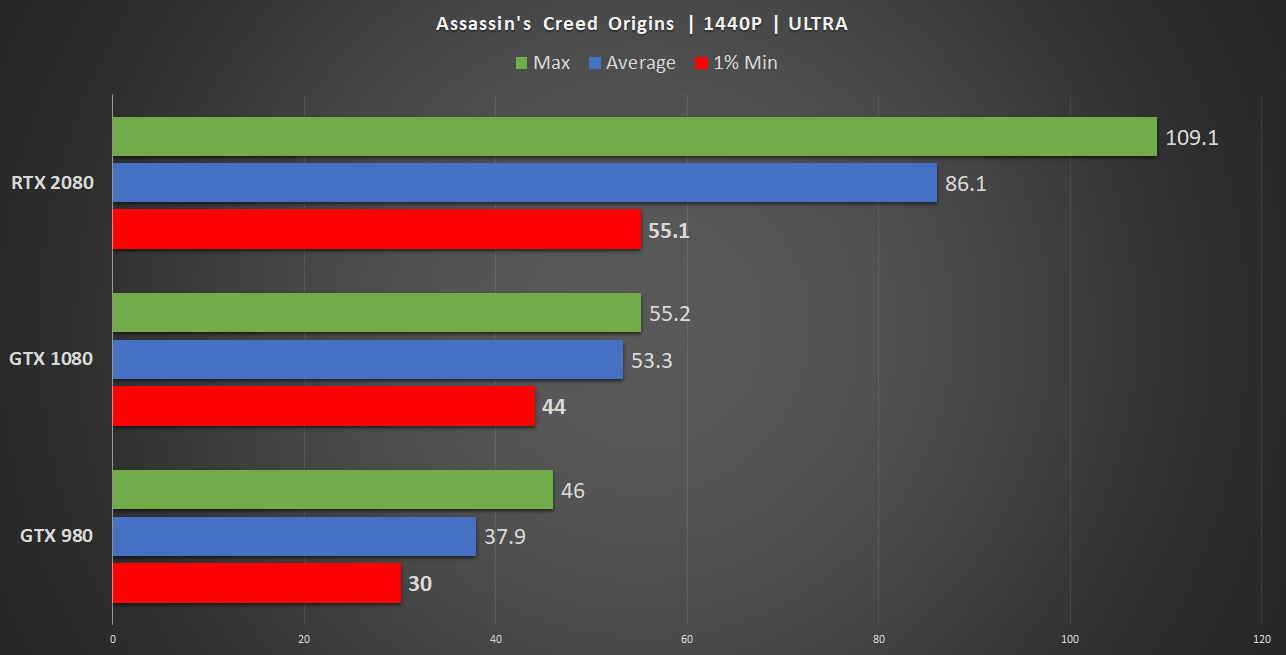 It's not very often you can say that can consider a piece of hardware, a graphics card, in particular, a 'good investment'. CPUs typically have a longer life span for pure gaming – and while showing its age now, we've shown that even an Intel I7-4770K with decent memory is capable of cranking out decent frame rates in games. But graphics cards age faster – but there have been some notable exceptions: 3DFX's Voodoo 2 (particularly an SLI setup), the ATI (now AMD) Radeon 9700 Pro, the Nvidia GeForce 8800 GTX, and now the GTX 1080 are definitely fitting in that bracket.
If you had bought one of these cards at launch, you can still crank the settings just about every game out there to its highest – albeit at 1440P. The card is starting to show its limitations at 4K – and while some games such as Wolfenstein runs fairly well, other super demanding games such as Witcher 3 and Metro Exodus definitely are pushing the card to its limits. You can, of course, choose to lower the visual quality a bit, or simply game at a lower (possibly custom) resolution.

For owners of a 1440P display though who aren't aiming for 144Hz or above, you could definitely hold on to Pascal until either AMD's higher-end Radeon SKUs come out, or Nvidia's 7nm die shrink. One also can't forget that Intel's Xe line of cards hits stores next year. The next 12 months in graphics will be super exciting.
Having said that, in computing, you can always be waiting for the next release. If you want to pump as many frames per second into a high refresh rate 1440P monitor or want to shift to a 4K display, your GTX 1080 might not be enough. The answer if you should upgrade is "is the current hardware doing what you want it to?"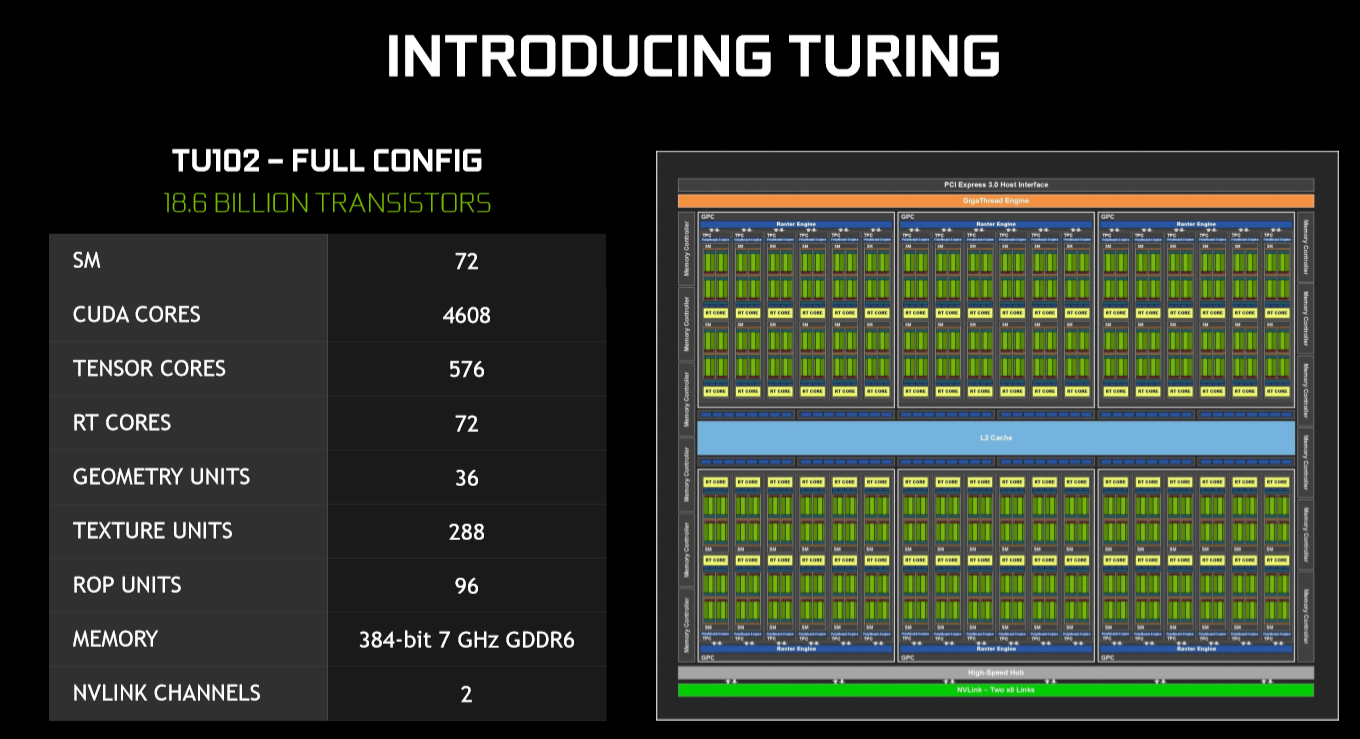 The GeForce GTX 1080 was so impressive because not only did we see a large die shrink (from 28nm to 16nm FinFet), but a brand new architecture and also much faster memory too. Nvidia had promised about a 70 percent increase in performance for the GeForce GTX 1080 compared to that of the GTX 980, and it did hit that target. The RTX 2080 in contrast, was only around 40 percent faster on average than the GTX 1080.
40 percent performance increase in traditional rasterization performance is nothing to sneeze at, and with titles that sport variable-rate shading the difference can be bigger, but coming on the back of the leap for Pascal, and combined with the lack of games that take advantage of Ray Tracing and a $100 USD higher asking price, and customers were bound to be frustrated.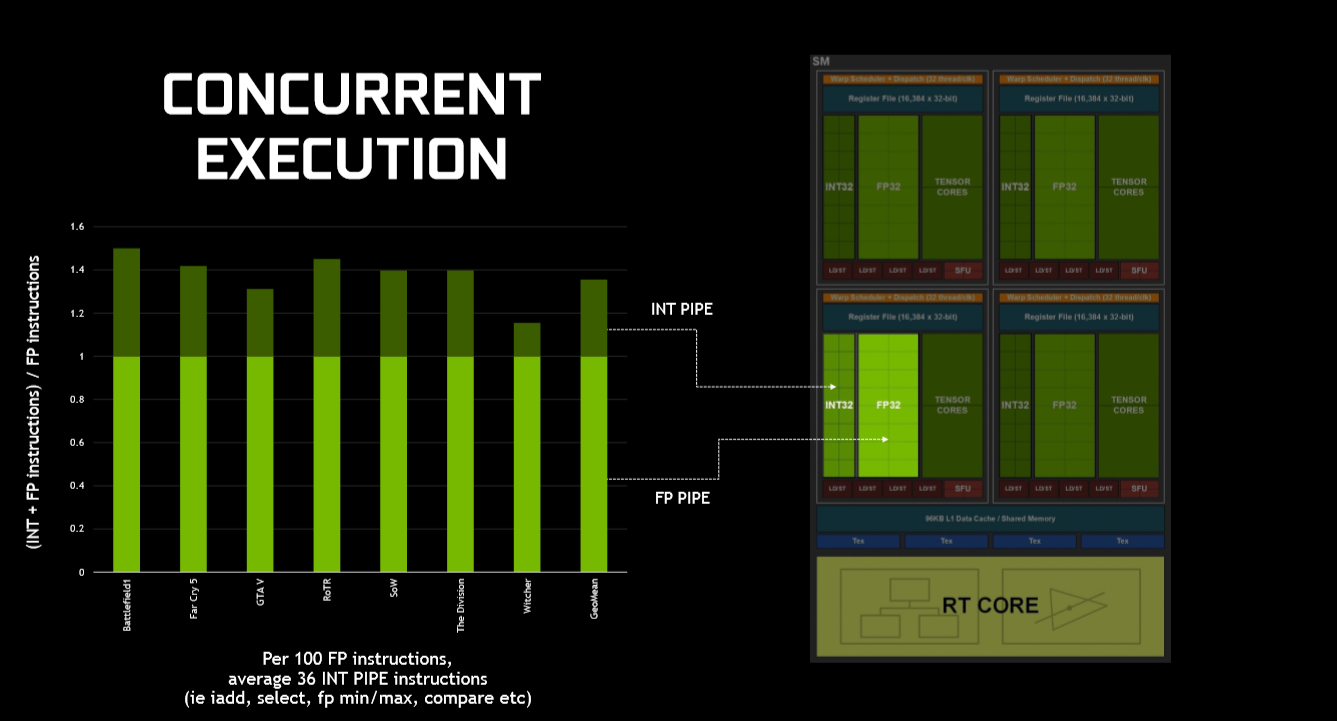 There are definitely things Nvidia did very well with the Turing architecture. Variable Rate Shading, floating-point and integer simultaneous execution, further improvements to memory compression and GDDR6 (and other things) are great enhancements to the architecture.
I quite like Ray Tracing, and think it and even DLSS have some promise – indeed, the Tensor Cores can be used for a lot of other things too (such as AI). But it's the execution of the release of Turing that was the problem, rather than the architecture of Turing itself. If you're looking for a card for some professional acceleration, Turing also is notably faster than Pascal and I've looked at this in the past.
I suspect the RTX 20 series launch was a lesson learnt by Nvidia – and with any luck, we'll see them execute the GeForce 30 series much better than they did with GeForce 20. To the companies credit, the Super series of cards improves performance quite a bit (particularly the RTX 2070 Super), and if those had been the launch cards, I imagine Turing would have been received more favorably.
But in the here and now – the GTX 1080 remains a fantastic graphics card and shows that when Nvidia get things just right are capable of releasing a truly incredible product. I certainly wouldn't suggest that you rush out and buy a GTX 1080 now – as of the time I'm recording this, they're holding their value rather well on eBay and other sites… and frankly, for that money, I'd rather you buy a Turing or RDNA card.
But if you're already the owner of a Pascal GPU – I'm curious your plans with it are, and will you hold onto until Nvidia 7nm?
Other Articles You Might Like