The past day or so has led to a couple of rather interesting developments for Nvidia's mid-range GPU products and should make for a very interesting January and CES.
Several months before Turing's launch, there were reports that Nvidia could decide to release a series of SKUs without Ray Tracing support, in an effort to cost reduce cards to appeal to a wider audience.
Recently we've heard a number of rumors concerning the GTX 1160 and GTX 1160 cards – and according to one leak, they do indeed use 'Turing Shaders', which tells us they're not simply a Pascal rebadge.
Lenovo has done an oppsie, and a product page for its Legion Y530/Y7000P series of laptops insists they are equipped with "Next Generation GeForce GTX 1160" GPUs (N18E).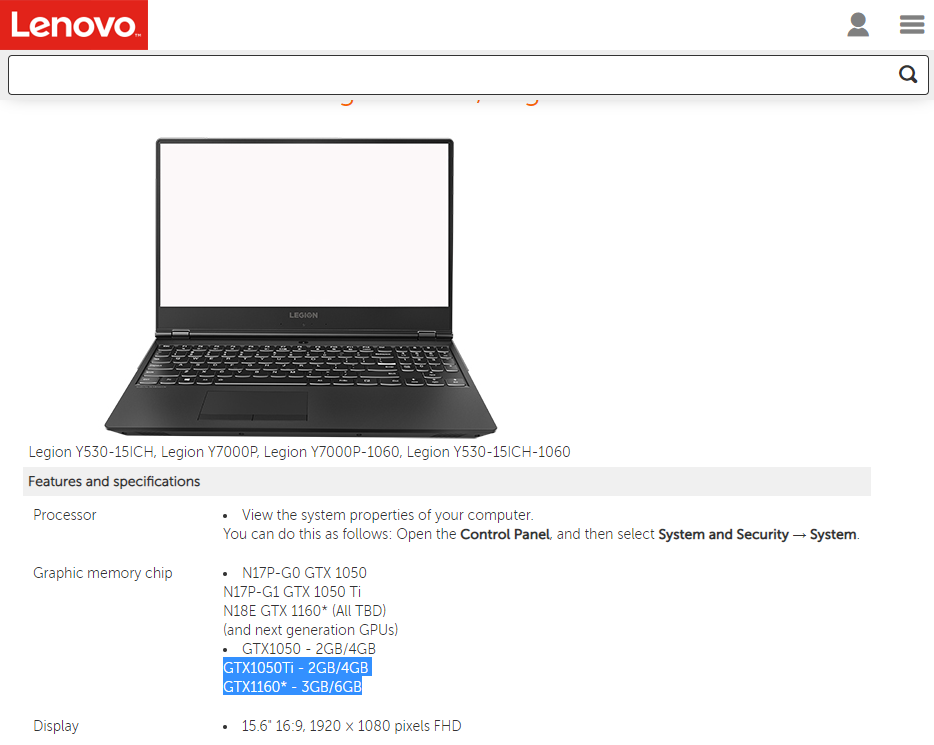 Though details don't tell us much new, they do confirm both 3 and 6GB models of the GPUs will be available. There is certainly the possibility someone at Lenovo made a typo (not enough coffee early morning and meant to type out RTX 2060) but given the other confirmations we've heard, it's likely this isn't the case.
Furthermore, while this particular story is doing the rounds again, midway through this year, Lenovo had already leaked the existence of these cards which the website Laptop Media picked up on. So we're left with a few possibilities – the not enough coffee theory, not updating the appropriate pages after Nvidia changed the branding scheme, or the most likely scenario (at least to my mind), and that is that we'll see the GTX 1160/1150 and the RTX 2060 launching simultaneously (and given all the evidence, I think this is all but certain).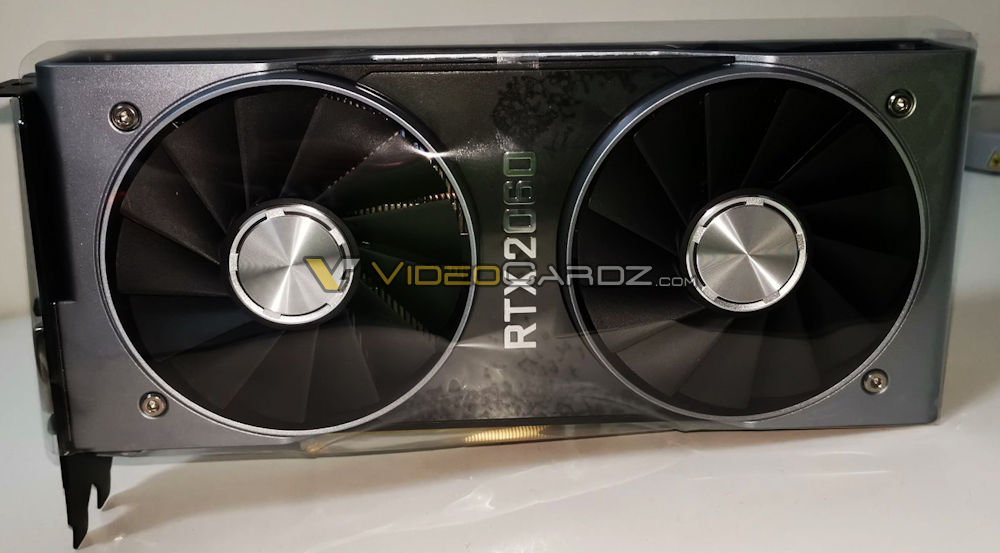 Lastly, the folks over at VideoCardz.com managed to leak photos of the Nvidia GeForce RTX 2060 graphics cards, and according to their sources, the cards will be announced during Nvidia's CES 2016 Keynote (surprising no-one).
The cards essentially look identical to the RTX 2060 founders edition, and you'll likely find your eyes drawn to the single 8-pin power connector. There's the obligatory HDMI port, a couple of DisplayPorts and a USB-C connector. There's also a DVI-I connector too, which is likely reflecting the lower price of the card compared to the higher end Turing parts.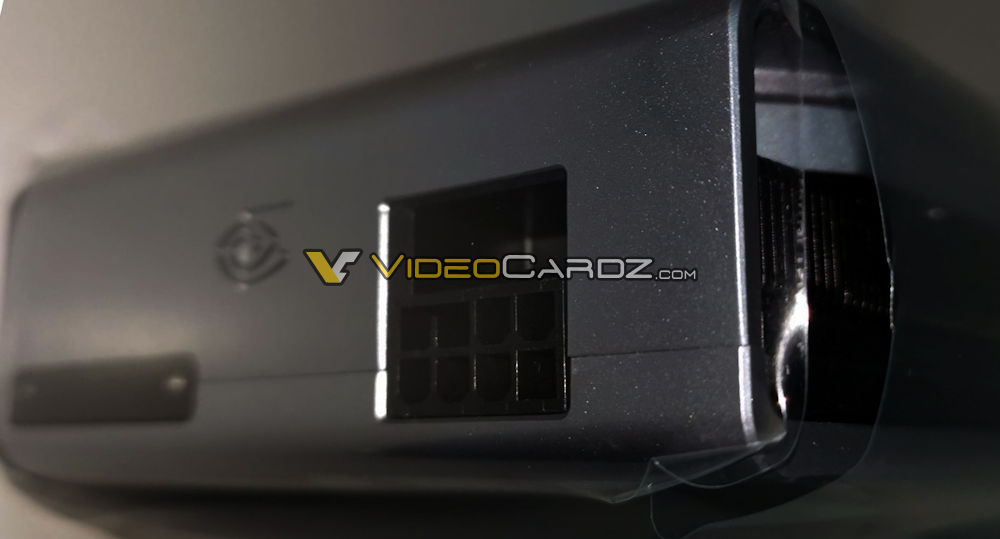 In terms of specs, this card will likely sit between the GTX 1070 and GTX 1080 in terms of raw performance. It has the same number of CUDA cores as the GTX 1070, but given the tweaks to the Turing architecture, we should see the card be likely closer to about the GTX 1070 Ti.
GeForce RTX 2080 Ti
GeForce RTX 2080
GeForce RTX 2070
GeForce RTX 2060
GPU Core
TU102-300
TU104-400
TU106-400
TU106-300
CUDA Cores
4352
2944
2304
1920
Ray Tracing Cores
68
46
36
30
Tensor Cores
544
368
288
240
Texture Mapping Units
272
184
144
120
ROPs
88
64
64
48
FP32 Compute Perf
13.5 TFLOPS
10.1 TFLOPs
7.5 TFLOPS
6.5 TFLOPS (ish)
Base Clock Speed
1350 MHz
1515 MHz
1410 MHz
1365 MHz (???
Boost Clock Speed
1545 MHz
1710 MHz
1620 MHz
1680 MHz ??
Founders Edition Clock Speed
1635 MHz
1810 MHz
1710 MHz
Memory Clock Speed
14 Gbps
14 Gbps
14 Gbps
14 Gbps
Memory Config
11GB 35 2bit GDDR6
8GB 256 bit GDDR6
8GB 256 bit GDDR6
6GB 192 bit GDDR6
Of course, Ray Tracing, DLSS, and other goodies will also be there too – although how well the RTX 2060 copes with Ray Tracing is not yet known.
As usual, pricing for these cards will be the key factor – as Nvidia will be competing with the various RX 580 and 590 cards, RX Vega 56 and 64 and finally, itself (with both used and new GTX 1070 – 1080 sales).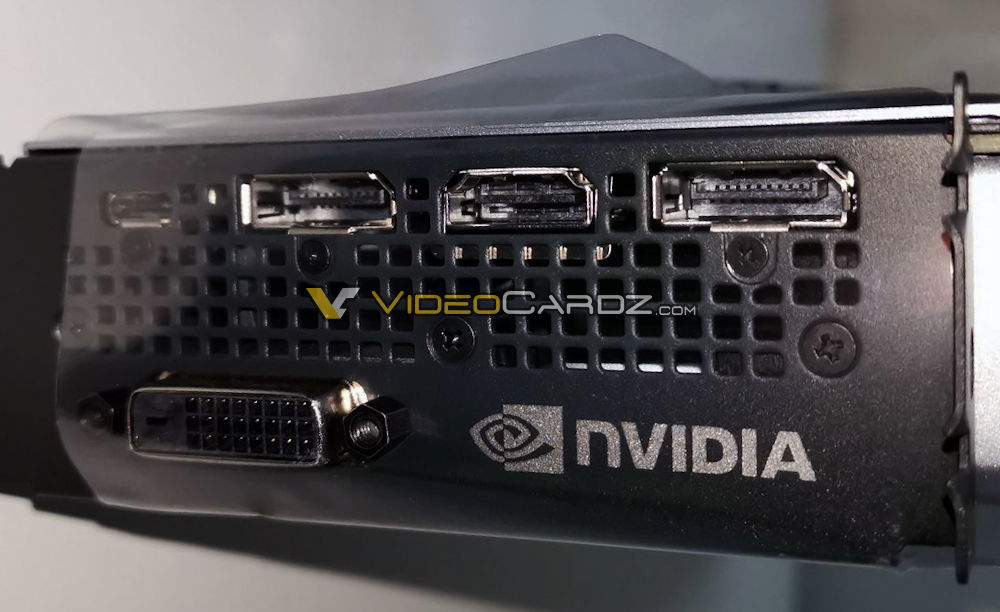 According to other leaks, the GeForce RTX 2060 will be released in several variants, with 3GB, 4GB and 6GB versions of the card to appear, and cards equipped with GDDR5 memory and not GDDR6… the specs you see on this page are for the GDDR6 6GB variant.
Slightly off topic, but one theory floating around right now is that the GTX 11 series will be an OEM only series of cards, to allow vendors such as Dell to sell systems at a cheaper price. This wouldn't be the first time we've seen OEM only cards, AMD and Nvidia have both created GPUs specifically for the OEM market in the past (including whole product lines), but I don't think this is one of those times.
The market for cards such as the GTX 1150 is too large for Nvidia to not sell those cards to regular retail customers; though eventually, we could see the sales for such cards dry up some. APUs from AMD (when Navi becomes officially available) will likely improve performance considerably, and things might get tighter still when Intel gets in on the action with Ice Lake. I don't believe we'll see Nvidia fail to sell cards in the mid-range, but the super budget cards will likely be way less appealing.
Next year AMD will likely face off against Nvidia in a pretty vicious battle for the mid-range, and there is a rumor circulating that despite earlier reports, AMD does indeed plan to bring 7nm Vega to gamers. Two independent sources have confirmed to us in an exclusive report that AMD plan to release at least one RX Vega 7nm SKU and one claims that the card will be known as the Radeon VII, with performance above the GTX 1080 Ti – possibly more.
2019 will also be the last year both companies get to enjoy the two-horse race they've been locked in for the past decade, with Intel's launch of their Intel Xe discrete cards set for 2020, both the gaming and HPC space will certainly see a shakeup.
Other Articles You Might Like