PC Gaming comes in a variety of different budgets, from our cheaper $750 gaming rig to the bleeding edge pixel pushing monster focused on 4K gaming. Clearly, such a rich budget isn't for everyone, but if you can afford it you'll be in PC gaming nirvana. While the 750 dollar machine can decimate 1080P 60 FPS, and a budget of 1K will be make short work of 1440P, this machine is for gamer's who're unwilling to compromise. They want to play on triple screens or a large 4K monitor and with silky smooth frame rates console gamer's can only dream of.
In a rig like this, it's true most of the budget will be blown on GPU's. There's no getting around it, no matter what your budget, graphics cards will eat up a good portion of it. We'll be putting a few scenarios in this article, and certainly allowing you to push for SLI / Crossfire should you feel you need it.
Aside from that, the usual caveats apply – you may or may not be able to reuse optical drives, power supply and hard drives. Clearly if you can you can either save your pennies (and your bank account from further damage) or, you could throw it into buying an extra graphics card, or that illuminated keyboard you've always wanted. I'll leave the cheap power supply warnings out of this, I'm sure none of you are going to buy a $30 dollar PSU to power this rig… are you?
Intel's Haswell 4770K is enough for all of your processing needs. While it's tempting to go for Intel's 4670K, which is similar enough aside from the lack of Hyper Threading, the additional threads will likely come in handy in the future of PC gaming. With next generation consoles having six of their eight cores available for games, it's only logical the PC will follow the same suit – especially when DX12 becomes more the normal. To this end, we'll be using the 4770K – the 'K' being important. It means it's unlocked, providing you a means to crank up the MHZ. For the specs, you have 8MB of level 3 cache (shared), 3.5GHZ standard, but turbo's up to 3.9GHZ (or higher if you overclock!). As hinted at in the opening sentences, the Hyper Threading allows the four cores to handle eight threads total. Great for media, encoding or gaming. Or doing all at the same time.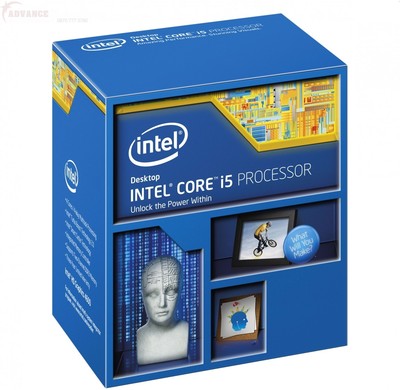 The ASRock Z87 Extreme4 has just about everything you could ever want in a motherboard. Most importantly, it features great overclocking support – considering we're hopefully going to be pushing our CPU to the limit good solid overclocking options are essential. Just as crucially, the ASRock's Extreme4 doesn't randomly fluctuate voltages – an obvious pretty damn important. Aside from that, the usual SATA 3 and USB 3.0 ports are featured and the motherboard does indeed feature SLI and CrossFire support.
While there is an argument that 8GB of DDR3 RAM is sufficient, with the next generation consoles offering developers more memory (although only 5GB is usable) it doesn't make sense to limit ourselves given our budgets. To this end, a single 16GB (2×8 GB sticks) kit makes the most sense. 32GB of RAM might sound great in theory, but unless you're performing super heavy video editing, it's just not required for gaming. Regardless, the G. Skills Trident X operates at a blistering 2400MHZ, so bandwidth issues won't be a concern. Similarly it manages this with reasonably good timings too, CL10 (full timings of 10-12-12-31) at 1.65.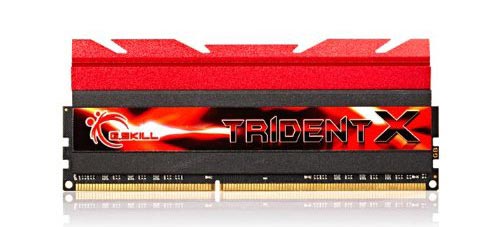 Graphics cards are a bit of a decision – and it's extremely difficult to make a recommendation which fits everyone due to personal preferences of drivers and technology between Nvidia and AMD. Given our budget, there's little reason to select anything less than the bleeding edge GPU's from either camp. While it's tempting to be drawn into the appeal of Nvidia's Titan Black, in pure gaming performance it is no faster than the GTX 780 Ti's – but carries a far higher price. Really and truly, this means we're left with a couple of options – AMD's R9 290x series or Nvidia's GTX 780 Ti SLI.
After much debate, we've decided to go for AMD's Radeon R9 290X card… two of them if possible. It's not that AMD's cards are 'better' than Nvidia's, they really trade blows (both excelling in different areas), but for our budget and the relatively small performance jump from an R9 290X to a GTX 780 Ti, it makes recommending Nvidia's offering a little tricky (particularly since if you want a 6GB model there's even more of a price premium). Let's face it, more memory is only going to be a good thing – particularly when 4K / triple monitor gaming is concerned.
So, just what does AMD's R9 290X get you in terms of raw performance? Gigabyte's version runs at 1040MHZ, with the 4GB of GDDR5 RAM clocked at 5000MHZ. 2816 Stream Processors are packed onto the GPU, and all running on a 512-Bit memory bus. You need one of these in your PC – in fact, you need as many as you can squeeze in. Just one of these graphics cards packs about 6TFLOPS of computing power.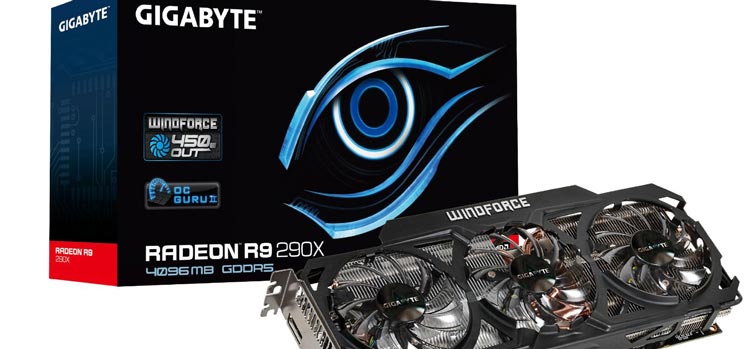 While in lower priced rigs an SSD is a 'nice to have, but better to spend the cash on beefier GPU' in this rig it seems just frankly silly to not add in an SSD. The SanDisk Ultra Plus is large enough to fit Windows (or your OS of choice), along with your most used applications on and still leave you enough space to not resort to clean disk every other day. Once you've used an SSD it's hard to go back to using a PC whose main host drive is mechanical. Of course the drive is SATA 3, and as it can whizz data along at up to 530MB/s loading times shouldn't be too much of a concern.
The Corsair HX range is a staple in our PC building guides, and this bleeding edge rig isn't an exception. If you're asking the question if 750 watts is enough – the answer is most likely yes, unless you're going to be using a lot of hard drives, overclocking everything to the limits, having a taxing cooling system with tons of hard drives. In which case there's a good argument (particularly if you're using SLI) that you'd be better off using the 850 Watt version of this PSU.
While I loath recommending cases, the NZXT Phantom 410 is a pretty good purchase for those who want to an easy decision (in other words, you don't want to do your own research). Removable HDD cages, location for water cooling and more fans than you could ever need, USB 3 ports, wire management and a whole bunch of ports that you'll always say are going to be useful but never even get used. Honestly, this case is pretty damn impressive for the price – and even if you decide to never touch water cooling, you'll have a nice comfortable case to work in. More than just that, it's large enough so that you'll not be terrified buying a new GPU won't fit inside the case.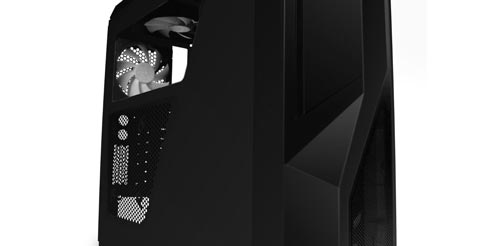 For those who feel their optical drives isn't reliable enough to reuse, or perhaps you don't have one (say yours broke), then you might as well go for this. It's a cheapo drive that will likely see little use aside from possibly installing windows. While you might recognize this from cheaper guides, it's a "it'll do the job" part. On this larger budget you could go ahead and buy a Blu-Ray drive, but for our purposes this is perfect. Most gamer's will be familiar with Steam and Origin anyway, so it'll likely not be used for game installs. Still if you do want your machine to double as a media hub, I guess the blu-ray drive is an option.
If you do happen to own a decent HDD, then by all means reuse it and save yourself the cash. But, if your HDD is getting a little long in the old tooth, then it could be best to just bite the bullet and buy this. There's not much to say about drive to excite you, it's a reliable work horse that provides you two TB of space. More than enough for games, movies and documents. It's fast enough to not be too offensive – and certainly a nice upgrade from the rusty cranky old HDD you might well have lurking in your rig. It's not going to beat out SSD's, but that's not the purpose of the Seagate Barracuda.
The Cooling System – two choices for you
We're going to give two CPU cooling options – because we realize not everyone is comfortable with the idea of using water. Or perhaps you simply just don't want to push your system that far (via overclocking) and thus an elaborate cooling setup would be a waste of time and cash anyway.
To this end the air option is a good, reliable and proven to work cooler, while the water solution is easy (it's a ready made kit) to ensure that you're pretty much good to go out of the box.
If we intend to overclock our Haswell, we'll need to ensure that we have a good cooler to extract the heat from the chip, thus preventing either damage or, the more likely scenario, lower overclocking headroom. The Cooler Master 212 is proven to work, with its fan being quiet enough to not be distracting. We here at RGT use these in our rigs, even during the summer, with overclocking and video encoding is going on we're yet to have any problems. Sure, you'd be 'better' off with water cooling, but for the effort of setup and the cost, it's difficult to argue with the 212 Evo.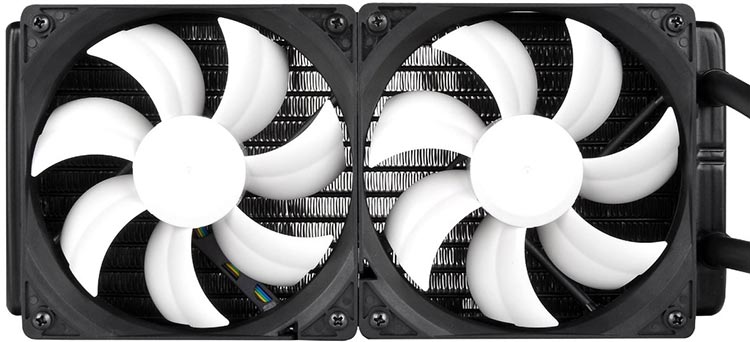 Considerably more expensive than the Hyper 212 Evo, the ThermalTake Water 3.0 Extreme will however keep your 4770K cool in all but the most extreme overclocking / temp conditions. Since it's an All-In-One CPU cooling kit it's pretty much ready to go – you don't have to worry about buying things and hoping the tubing fits together for example. It'll lower your temps while not eating up half your case, so it's a great compromise and perfect for those who're looking to get their feet wet (hopefully not literally) with water cooling. In the world of Haswell overclocking, where temp spikes can be so vital, this seems a pretty damn good buy.
Conclusion
For the basic rig (with only one GPU and the Cooler Master Hyper 212 Evo) you'll be spending around $1,645.99 dollars. Of course, adding an extra GPU will push you over the 2K range. On the other hand, if you're a Brit then you'll be expected to pay around £1,256, being pushed up to around £1,700 if you're buying the second GPU.
While it's certainly true you don't need parts this high end to build a PC that's more than capable of destroying a next generation console (heck, the $750 build features a much better GPU for example) this rig takes that to the extreme. If you do have the cash (and desire) to put two AMD R9 290X's (or Nvidia's GTX 780 Ti's) in CrossFire / SLI
Other Articles You Might Like