It's fair to say that Intel has been struggling to compete against Ryzen for some time, with Rocket Lake processors failing to impress. But, there is a fair amount of Alder Lake, with it's big.LITTLE architecture.
Today, we have a leak of the release window for Alder Lake, thanks to leaker Moore's Law is Dead. According to MLID, we will see a Halloween release date for Alder Lake, which lines up with previous reports of an October release window.
You guys ready for Alder Lake Desktop K-Series?

Could be released around a spooky time of the year… 😉 🎃

— Moore's Law Is Dead (@mooreslawisdead) June 3, 2021
But, that wasn't the only information that MLID had to share, according to his information Intel and Microsoft are working closely together on the next build of Windows, to make sure that Alder Lake is fully optimised by the OS.
The next Windows Version comes with massive scheduling upgrades, and it seems to be coming out around Alder Lake K's launch.

Not a coincidence people…

And yes – Microsoft will unveil "Windows 11" (Or whatever they call it) June 24th. It's a new Windows.

— Moore's Law Is Dead (@mooreslawisdead) June 3, 2021
It's not surprising that a bit of extra elbow grease would be required by Intel and Microsoft to ensure Alder Lake is properly supported, thanks to the hybrid architecture of the processors.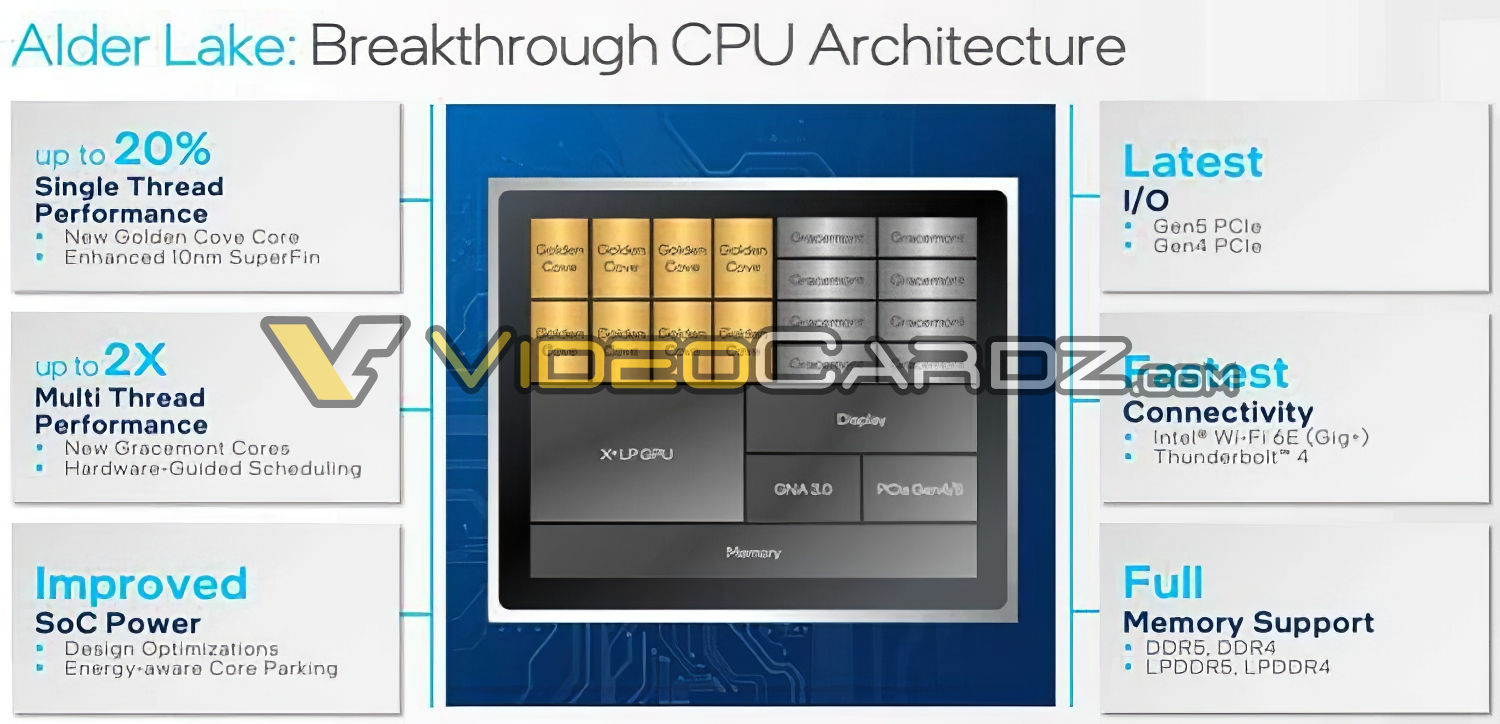 Given that Intel has struggled to compete against AMD Ryzen, a smooth launch and proper optimisation are absolutely crucial alongside competitive performance and accessible pricing. As shown in the above slide, we are expected to see a 20% single thread performance gain, and Intel has of course confirmed that we will see a combination of Golden Cove and Gracemont cores.
Other Articles You Might Like