Even though Intel's Rocket Lake S is expected in Q1 2021, there's already quite the buzz surrounding the follow-up processor, Intel's Alder Lake. Today, we have news on  Alder Lake-P, the mobile CPU for this particular architecture.
A benchmark for the Alder Lake mobile processor was spotted by Benchleaks on Twitter, and we can glean a lot of details here on the specifications of this chip. Specs wise, it has 14 cores and 20 threads, which is rather unusual but is thanks to the unique big.LITTLE core architecture of Alder Lake. We can also see that in this particular benchmark that it reached 4.7Ghz – but keep in mind this is the maximum frequency.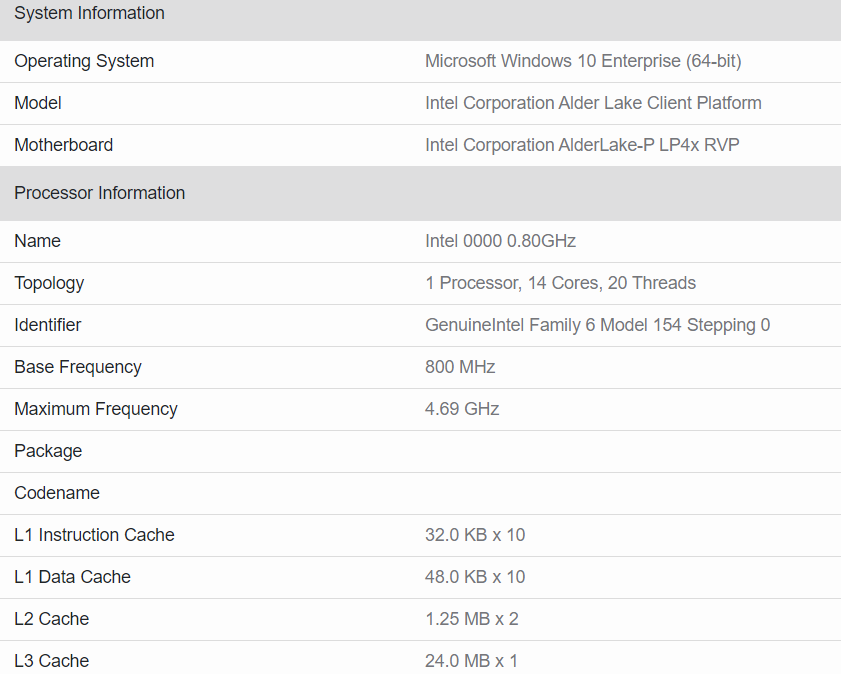 Earlier I mentioned that the 14 core 20 threads layout is thanks to the big.LITTLE cores of Alder Lake, but if you've watched us before or have been keeping up with news on Alder Lake, you'll know that it can have different core configurations.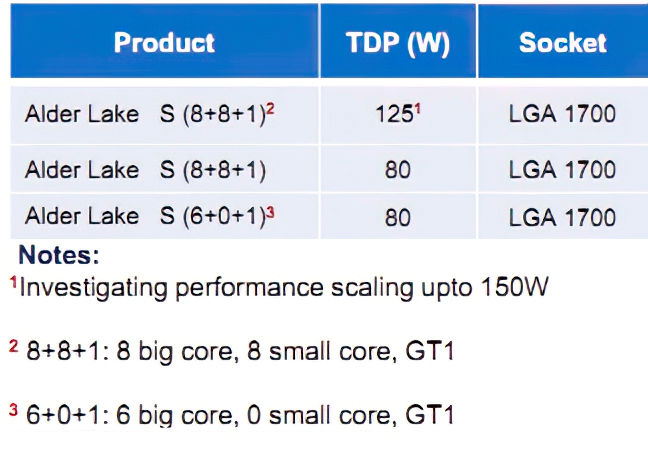 So long story short, in order to have the specifications that we can see here, this particular CPU would have to have 6 big cores and 8 small cores. Keep in mind that only the big cores support hyperthreading, so this means that the total number of threads is 6×2 + 8 = 20.
But enough about the specs, what about the actual score on the benchmark, I hear you ask?
This particular test was not focused on the power of the CPU itself, unfortunately, but rather the integrated Intel Xe graphics chip. As you can see in the result below, it scored 13446 points which puts it roughly on par with the  GTX 660 Ti desktop GPU.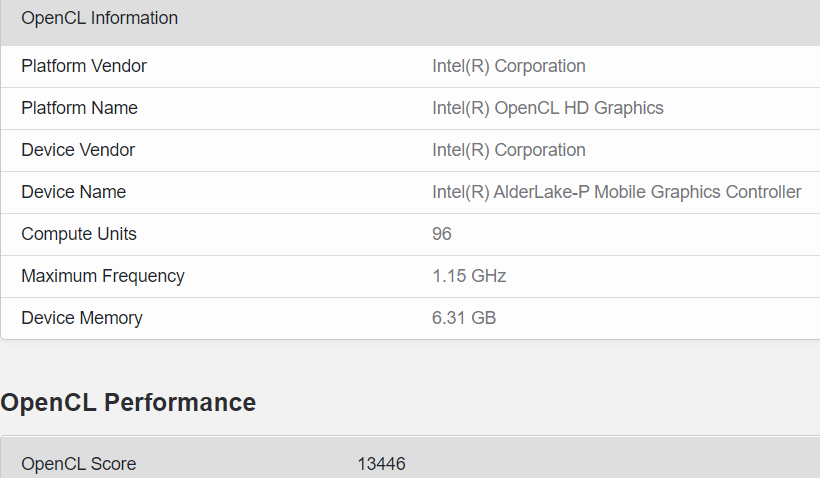 Other Articles You Might Like
Tagged with
alder lake
,
alder lake mobile
,
alder lake p
,
alder lake specs
,
benchmark
,
intel
,
intel xe
,
intel xe igpu
,
Specifications
,
specs
,
xe igpu
.