Intel's 9th generation processors will soon see a release on store shelves, and have been fortunately now confirmed to be backwards compatible with the Z370 chipset, along with the other 300 series motherboards. Along with the Z390 chipset, Intel will release a plethora of new chipsets, including the I9-9900K and the I7-9700K CPU.
A newly released overclocked benchmark has leaked with the I7-9700K CPU, and shows the processor running at the clock speed of 5.5GHZ (all core turbo) – in small part, no doubt, to the soldered IHS.
The I7-9700K was running an ASRock X370 Professional Gaming motherboard, loaded up with 16GB of DDR4 RAM running at 3400 MHz. The chips 8 threads managed to achieve 250 points in single core performance in Cinebench R15, and hit 1827 points with the multi-thread score. That's pretty darn impressive, and puts the overclocked results of the I7-9700K pretty much in the same league as AMD's Ryzen 7 2700X processor.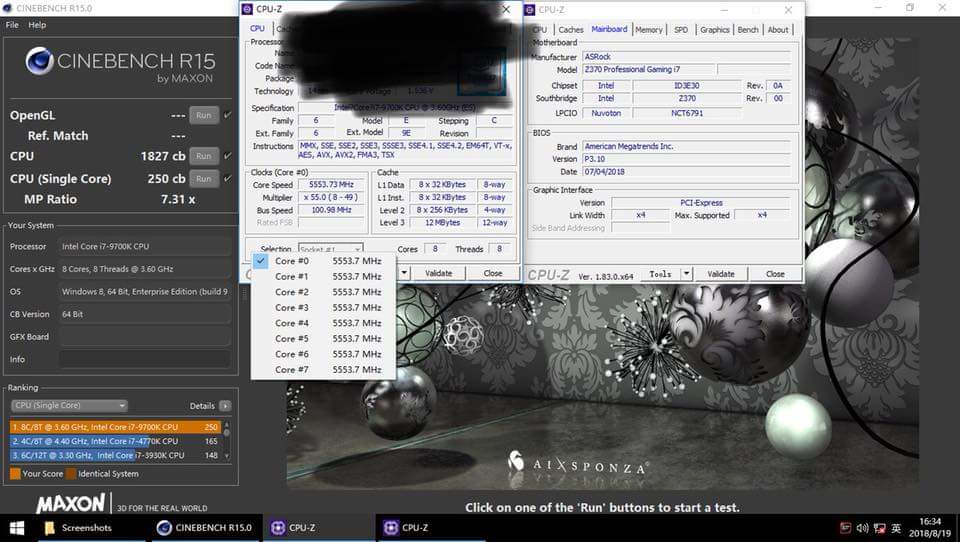 Below you can see how the Intel I7-8700, a Ryzen 2600X and finally the 2700X compare. You can checkout more in a our B450 & Ryzen 5 2600X review here.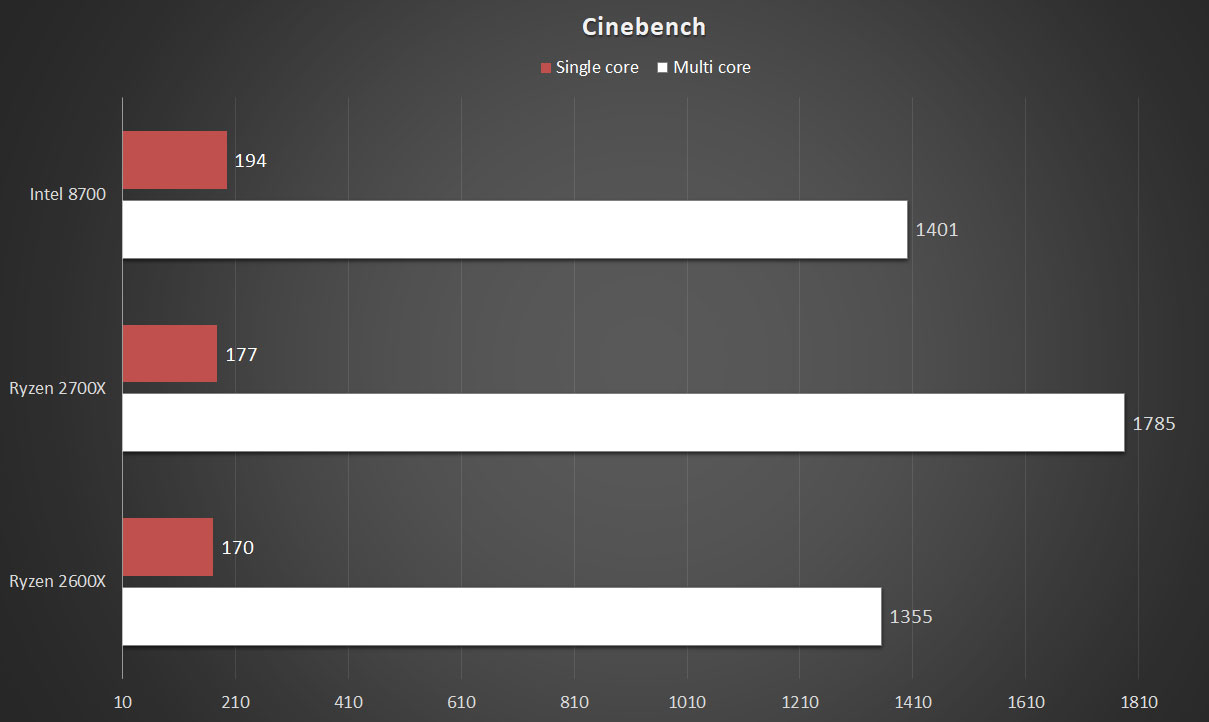 And yes, the I7-9700K is lacking the infamous HyperThreading you'd associate with a desktop I7 part, and this is now reserved for the I9-9900K (8 core and 16 threads). It'll be fascinating to benchmark the I7-8700K up against the I7-9700K and see how the two perform in various tasks. HT isn't perfect, and there are certainly some applications where it doesn't provide any tangible performance boost.
While we're on the Hyper Threading subject, the technology has been accused by Theo de Raadt (the founder of OpenBSD) of being a major security risk. In a post, Mr de Raadt has said that both the Foresahdow and TLBleed security issues have made disabling Hyper Threading on PCs sporting Intel processors the best option (so you would go into BIOS and disable this, it is usually tucked under the CPU features menu).
He claims that while you can certainly get mileage out of new Microcode updates for the processor and patches, ultimately its down to developers to leverage secure code, and even in the best case scenario its still a risky thing.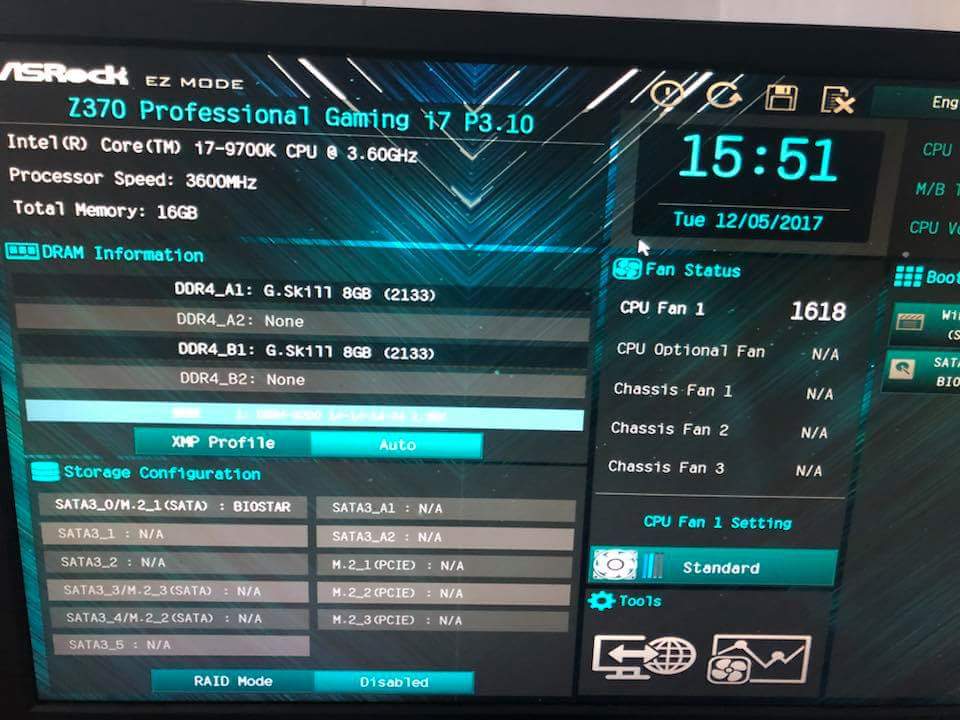 Currently it's not easy to take advantage of the security issues which might arise with Hyper Threading, but according to de Raadt, this will eventually not be the case. He believes that because of the way HyperThreading shares thread resources, it's likely that systems will start to come under attack.
Intel meanwhile denies this; and claims that while there is certainly a small chance in environments with large degrees of virtualisation security could be compromised, for the 'average' user this isn't going to be an issue. The long and the short of it is that if your're using your system for running virtual machines, then disabling it might be a good idea.
If you're not doing so, then it's still prudent to update your OS (whether that's windows, Linus or Unix) and naturally check for the latest updates for your hardware. Of course, the natural problem is that no all motherboard vendors will release new board software – and this is also true of OEM hardware too (like Laptops).
This isn't a good look for Intel, and obviously isn't doing much for investor confidence recently.
Other Articles You Might Like