Now is a pretty great time to pick up computer hardware. RAM and SSD prices have finally started to fall, AMD and Intel have released their various flagship processors, and we now can see what all the fuss is about with the RTX 20 series from Nvidia. Combine that with some fantastic deals floating around for the Christmas season, and we can safely that in hardware terms, this is about the best time to buy. So that just leaves a single question then, are you to grab an Intel AMD or Intel CPU – if you're gaming?
Intel's I9-9900K is a beast, there's no denying that in raw processing power it is a faster CPU than AMD's Ryzen 7 2700X… but it is also a considerably more expensive affair, particularly with the chip suffering from shortages right now. So then, in the first of two investigative pieces, we'll be exploring how much 'better' Intel's flagship does in games compared to a Ryzen 7 2700X CPU when running games at higher graphical settings.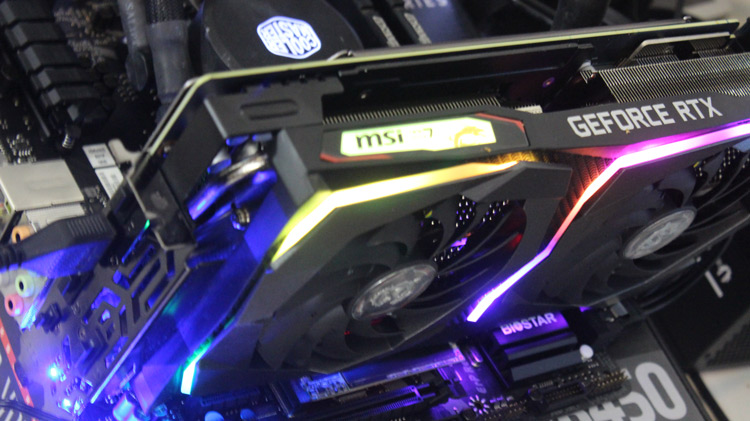 So to be clear here, we could certainly push the frame rate results further apart by simply lowering the in-game quality settings to say, medium. this would certainly help separate the two processors performance, but it also doesn't equate to what performance you'd experience 'in the real world'. There are certain games where Intel has a clear and present advantage – such as Counter Strike, and its engine does benefit from Intel's processors. But with this said, they will still run great on Ryzen (or lesser Intel CPUs), but if you're striving for the highest minimum frame rates on a high refresh rate monitor and play CS competitively, it is something to take into consideration.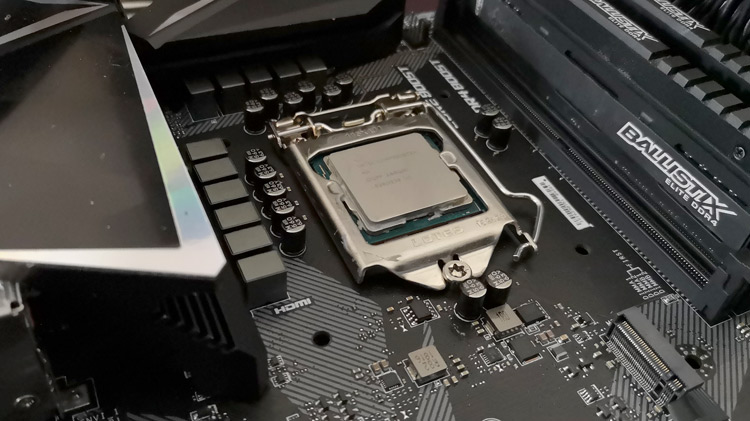 We are using the MSI RTX 2070 Gaming Z graphics card for our testing here, which offers clocks than the reference design. It's a pretty darn powerful card in its own right and should serve as a great stand-in if you're the proud owner of say a GTX 1080 or similar and thinking of a CPU upgrade now. In the near future, we'll also release another piece investigating the situation with an RTX 2080 Ti.
With that all said, we're using the Ryzen 7 2700X with an MSI B450 Carbon motherboard, with Precision Boost Overdrive enabled, and RAM clocked at 3200MHZ. We used the same RAM (Crucial Ballistix 16GB) on the Intel rig too, which is an I9-9900K (with default clocks) and an MSI MPG Z390 Gaming Edge AC. Cooling is provided by a DeepCool Castle 280RGB (upcoming review) and power is a 750W BitFenix Formula PSU. It goes without saying but Windows was updated to the latest version, Nvidia 416.94 drivers used, and all clocks and power limits were left at their default behaviors in the RTX 2070 Gaming Z (which boosts to about 1950MHZ on core sustained at stock, for your reference).
Let's take a look at the results then!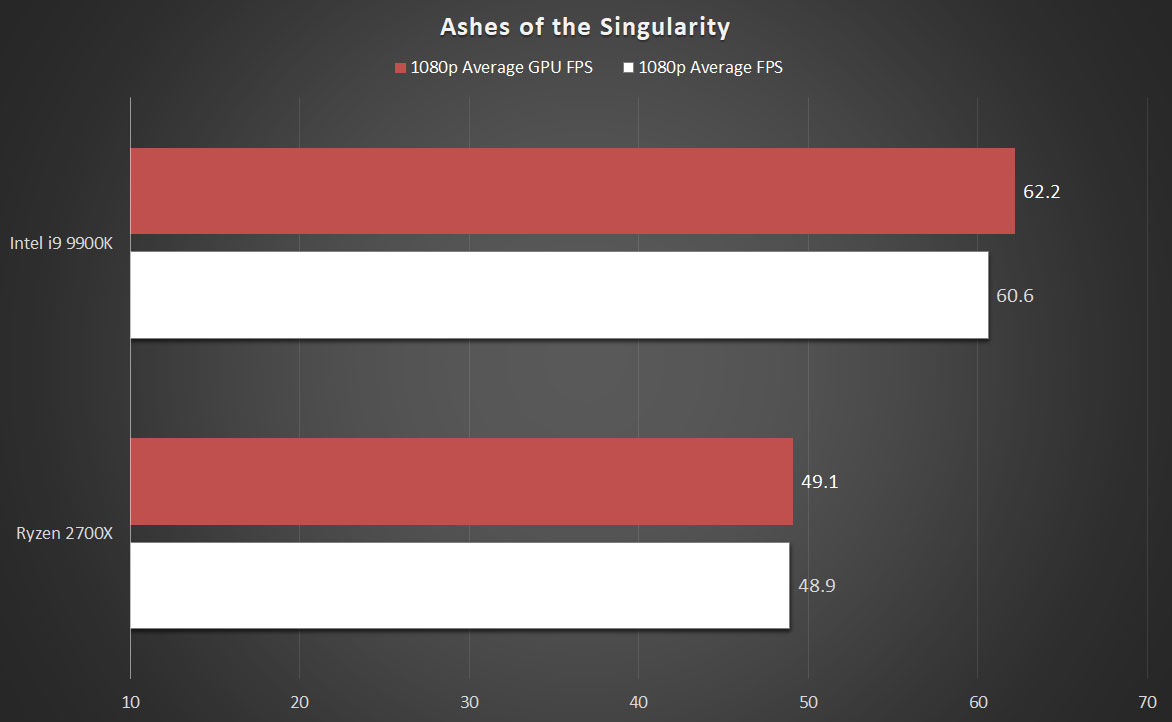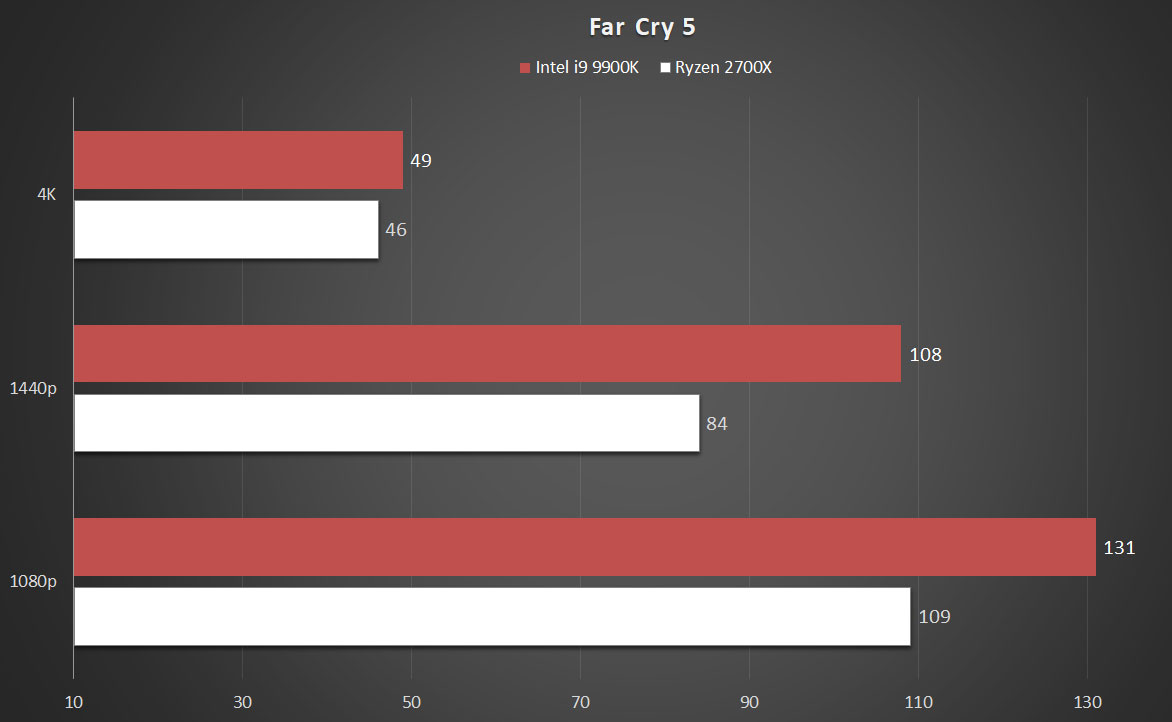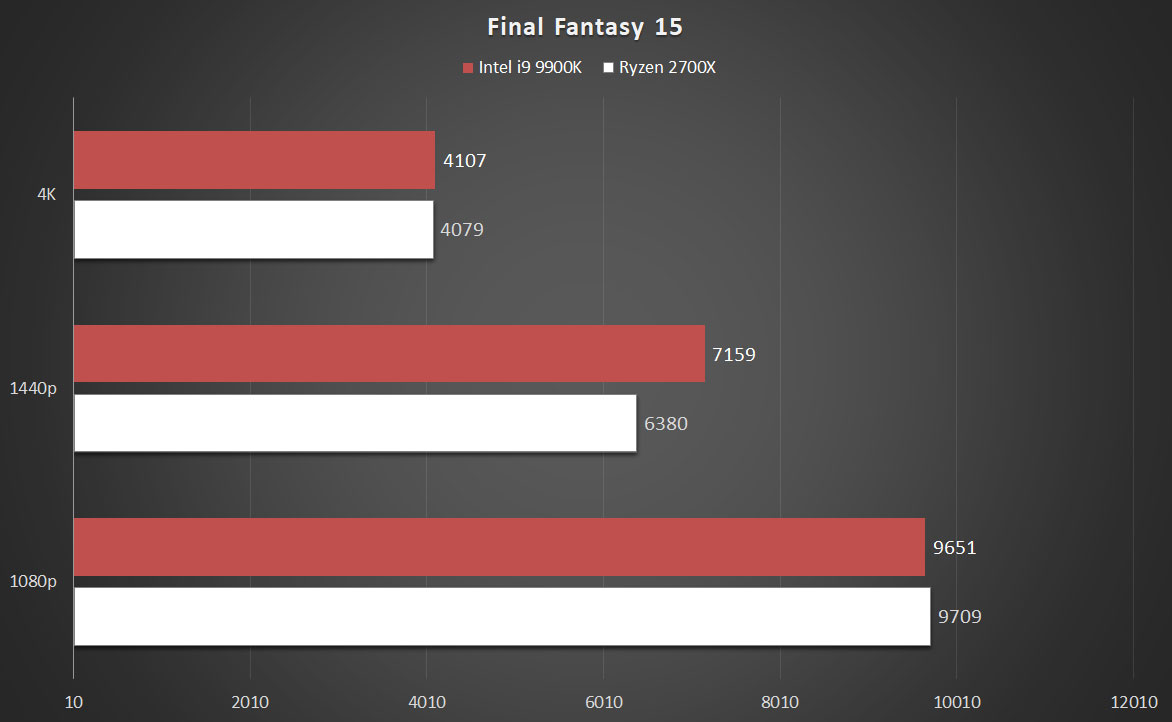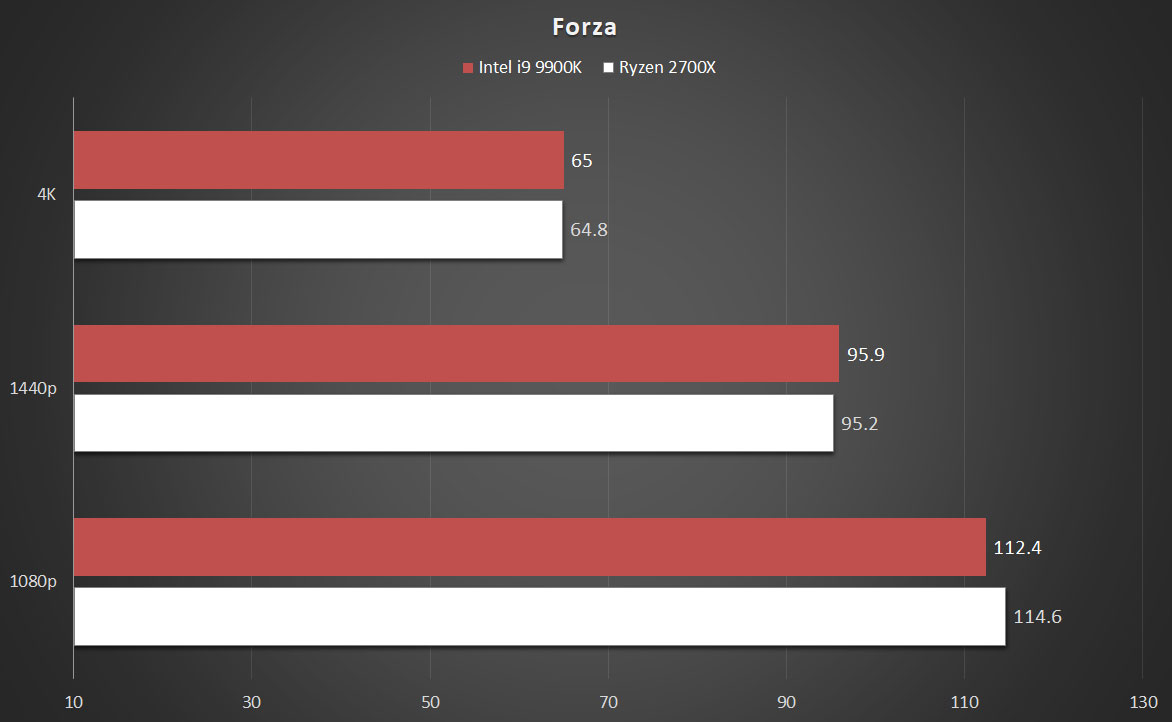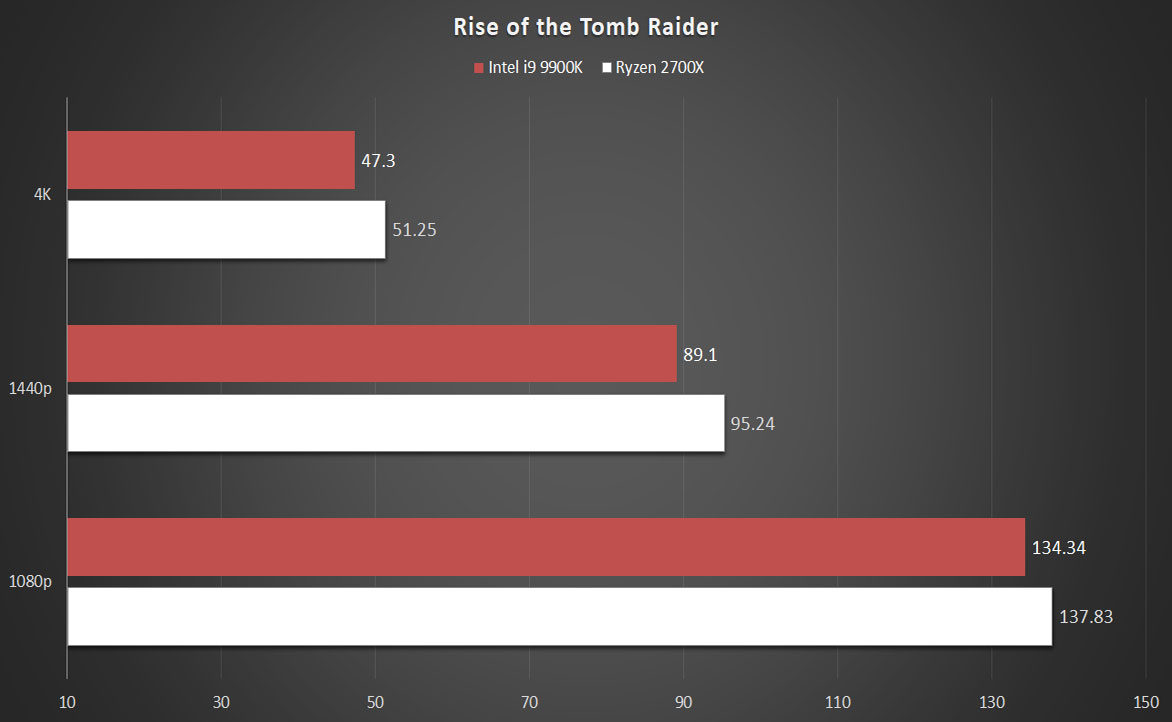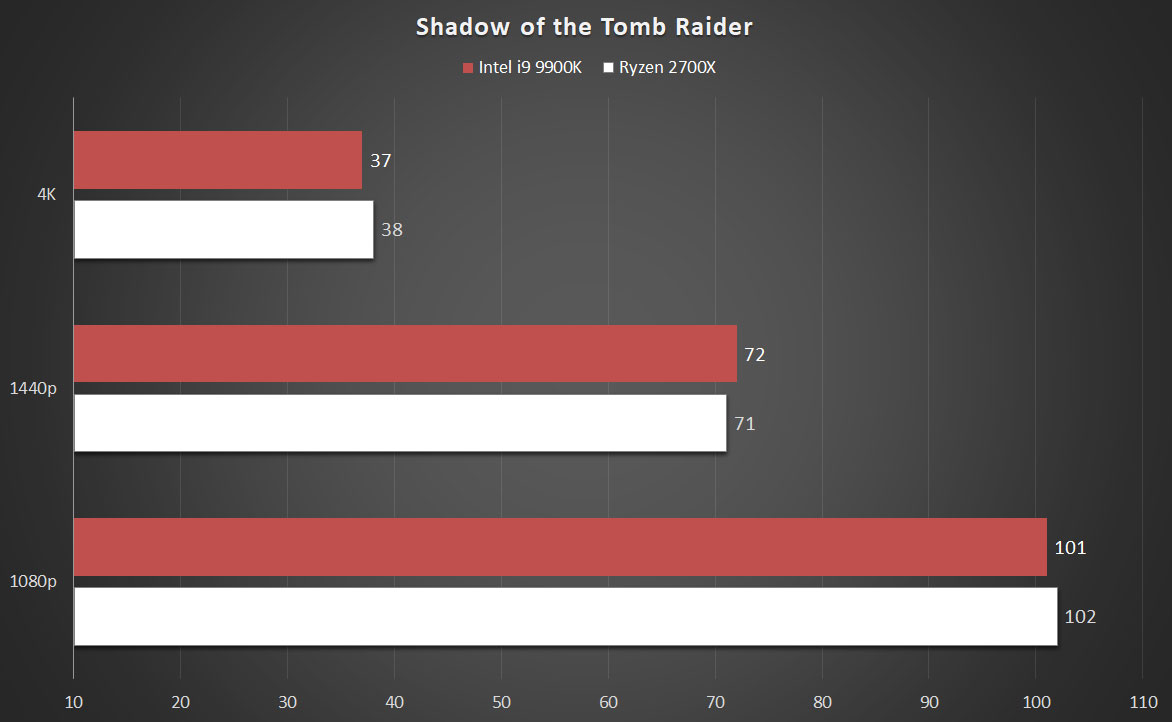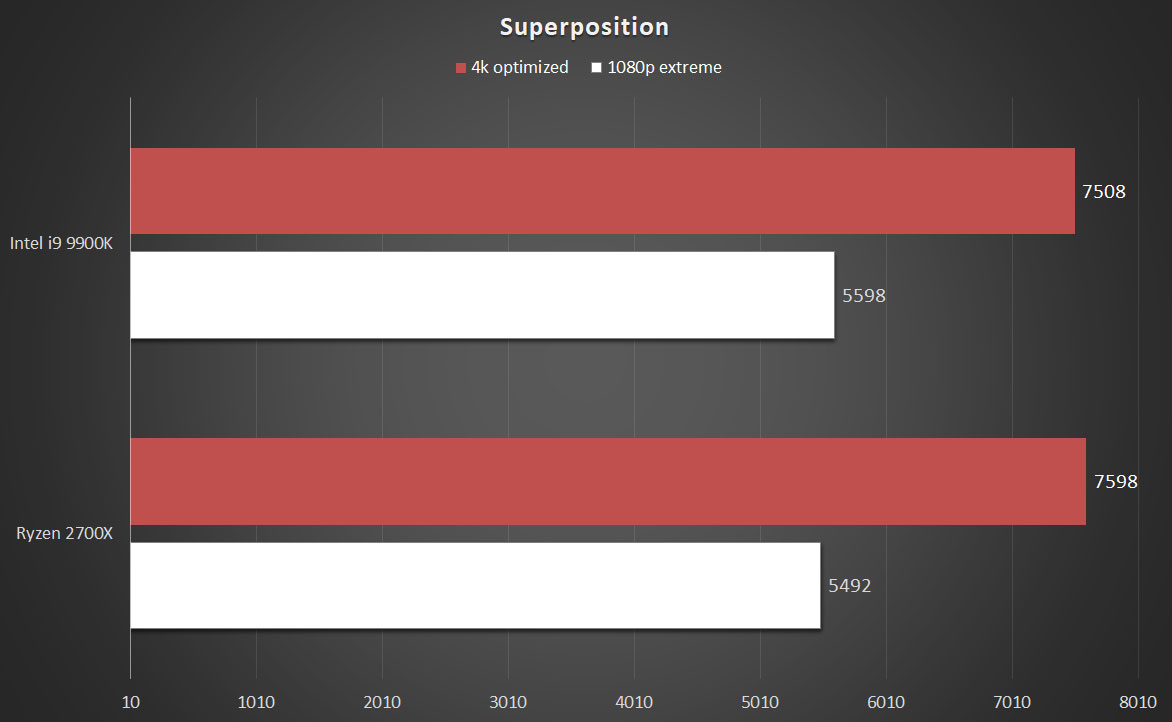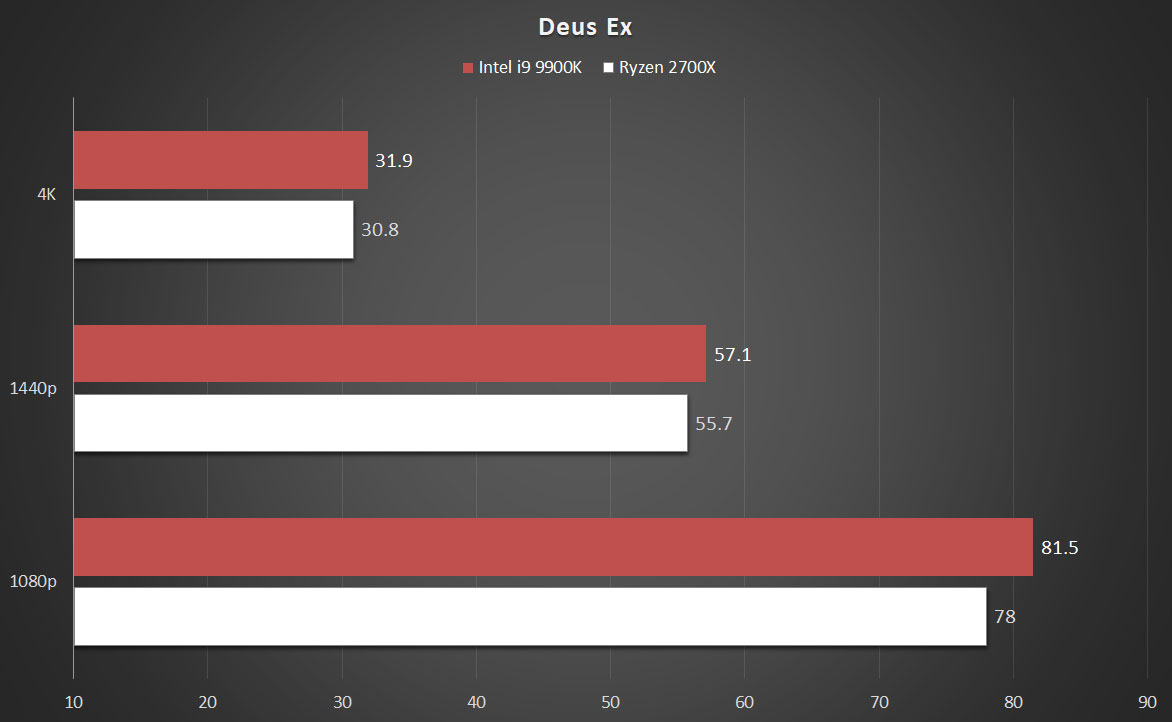 So, what conclusions can we reach? Well for a start, it's pretty clear that whether you opt for AMD or Intel, you're going to be in for a great gaming experience. Neither of these processors is going to 'be CPU bound' with the RTX 2070. Even at lower resolutions such as 1080P, there's not that much difference between a lot of titles here, with Batman Arkham Knight and Far Cry 5 being clearly higher FPS on Intel, but it's certainly not even close to being a bad experience on either machine.
Ultimately, a card such as the RTX 2070 is likely going to be the graphics card of choice for those aiming at 1440P displays, as 4K is a little aimbitious (although perhaps not, if DLSS continues to take off as you can see in our performance investigations here). We will re-run these tests with the RTX 2080 Ti soon, but for the here and now, a Ryzen processor isn't going to hurt your frame rates. AMD offer fantastic value, and as we demonstrated in our IPC testing, competes currently very well with Intel in IPC (other than single thread), so it'll be very interesting how they fare next year with Ryzen 3000, as we know that the Zen 2 architecture offers a rather nice 10 – 15 percent IPC boost, and higher clock speeds too.
In the here and now, given the price difference between the two CPUs in testing here, for gamers, AMD's offering is very compelling. The 2700X is considerably cheaper than what Intel have to offer and for gamer's looking for a great value system, but were worried about making the leap to AMD, don't be – your gaming performance is going to be great!
MSI RTX 2070 Gaming Z
USA: https://amzn.to/2FxxO5H
UK: https://amzn.to/2R09zOH
DeepCool Castle RGB280
UK: https://amzn.to/2BoJ0gY
USA: https://amzn.to/2Q969Mw
Intel I9-9900K
USA: https://amzn.to/2PMFfL5
UK: https://amzn.to/2R0CP87
MSI MPG Z390 Gaming Edge AC
USA: https://amzn.to/2QaloF2
UK: https://amzn.to/2R2HkPo
Ryzen 7 2700X
UK: https://amzn.to/2QXWfKN
USA: https://amzn.to/2KnFlmr
Other Articles You Might Like