Intel has recently launched volume shipments of its 10th generation processors known as 'Ice Lake', though for now the 10nm processors are only found in lower power devices such as 2-in-1's.
Intel's Ice Lake uses the Sunny Cove processor architecture, sporting Gen 11 graphics and a drastic IPC gain (18 percent) over the older Skylake architectures. However, the company are already planning on the successor to Ice lake, which is called Tiger Lake.
Tiger Lake doesn't use Sunny Cove though, and instead is built on a 10nm+ node (which is slightly more advanced), and uses the Willow Cove processor architecture. While not a million miles away from the design of Sunny Cove, Willow Cove optimizes things further, particularly in the cache area.
Willow Cove also supports a few extra instructions too – with AVX-512 VP2INTERSECT, MOVDIRI, MOVDIR64B, and SHSTK instruction set leaking online.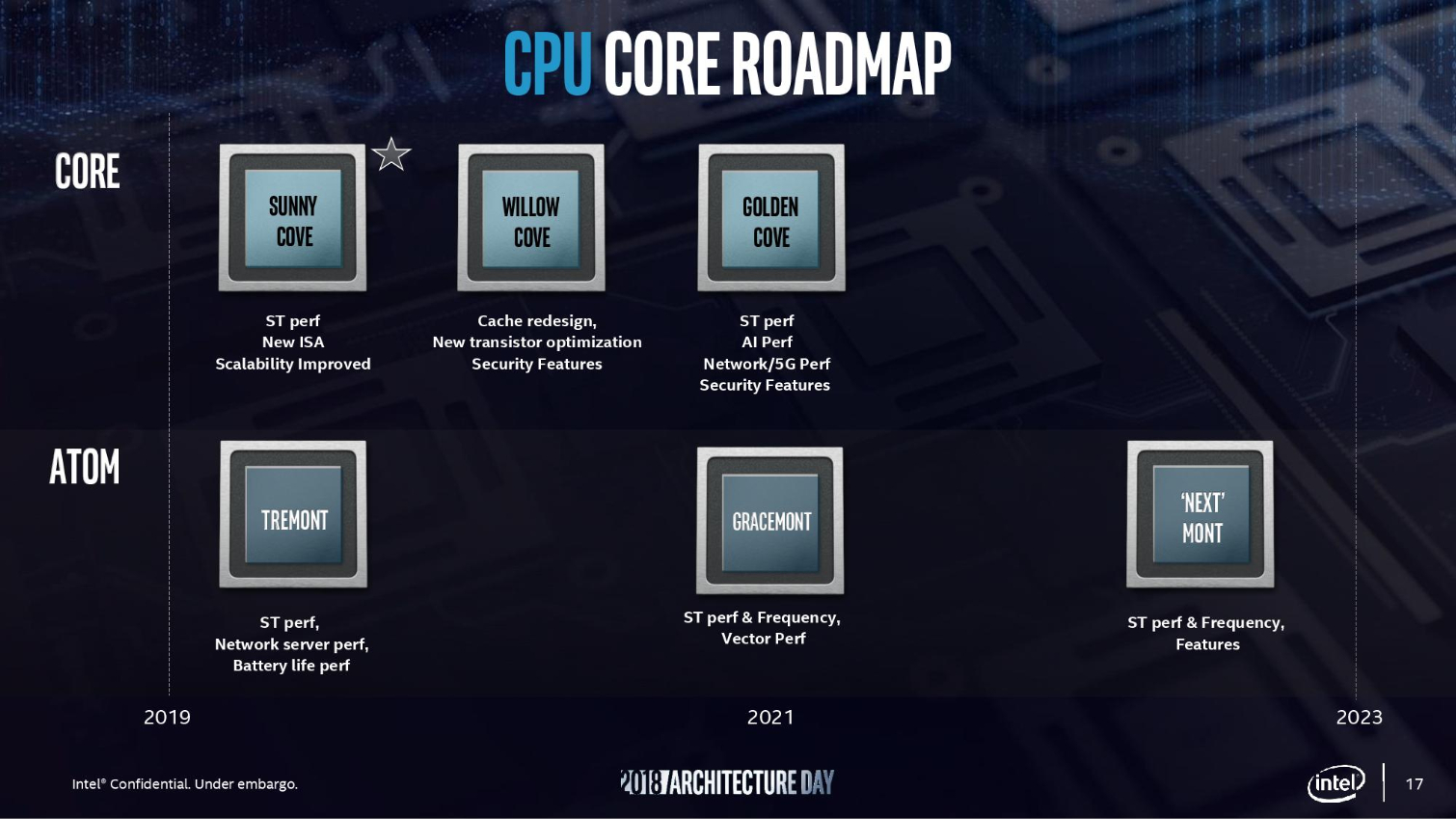 Thanks to a leak on the ChipHell forums (the link shared by Momomo_US), we know that Tiger Lake will be featured in Intel's Phantom Canyon NUC and also comes with PCIe Generation 4.
A discrete GPU is also listed of a GTX 1660 Ti or an RTX 2060, naturally, Intel isn't going to squeeze a 2-year-old (by 2021) graphics card into their Phantom Canyon NUC, but instead are using it to represent the performance targets of whatever discrete GPU ends up inside the system.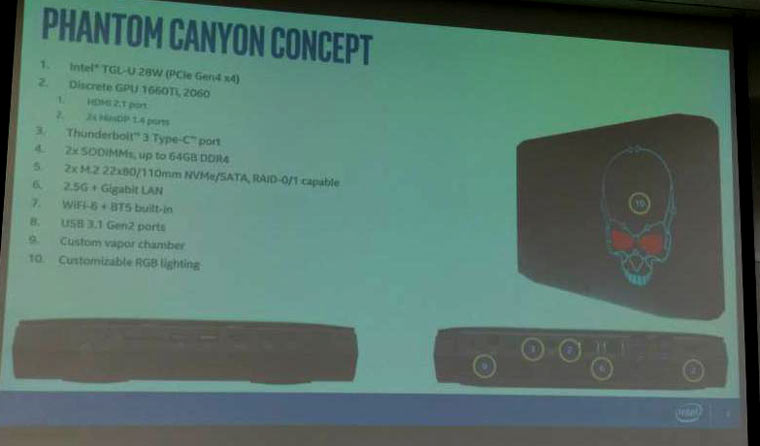 The image also confirms that we'll see two M.2 drives (gen 4), support for both NVMe and SATA,m USB 3.1 Gen 2 ports, 2 DDR4 RAM slots (up to 64GB total capacity), a ThunderBolt 3 Type C port and cooled with a custom vapor chamber.
Perhaps the most important part of the build though is the customizable RGB lighting (a little sarcasm there if you didn't get it).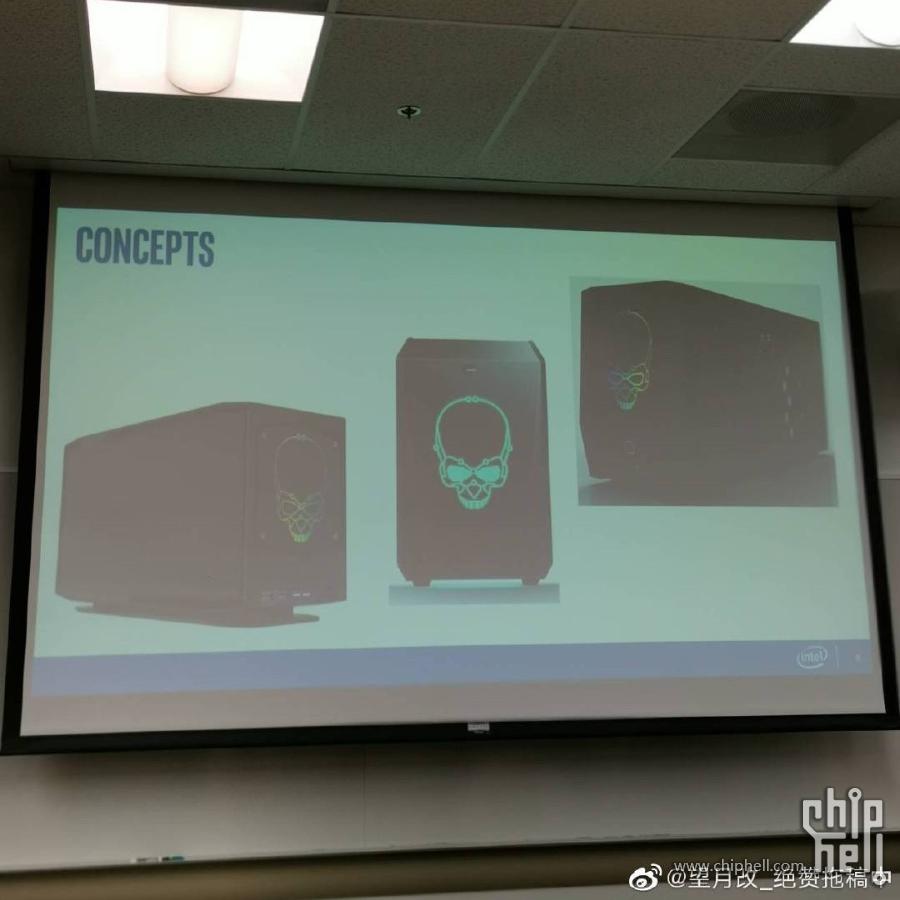 *UPDATE* Tiger Lake has also been spotted in the LLVM/Clang compiler too, with the website Phoronix spotting this. with -march=tigerlake
While we're on the subject of Intel news I figure we should also discuss the I9-9900KS FireStrike leak discovered by TumApisak. 
The I9-9900KS is pretty much identical to the regular plain old I9-9900K, but with higher clock frequencies.
The I9-9900K has a 3.6GHz base frequency and can turbo up to 4.7GHZ for all cores, while the I9-9900KS hits 4GHz for the base, and 5GHZ for the all-core turbo.
It will be interesting when the processor goes into the wild if the CPUs can overclock better than the vanilla I9-9900K.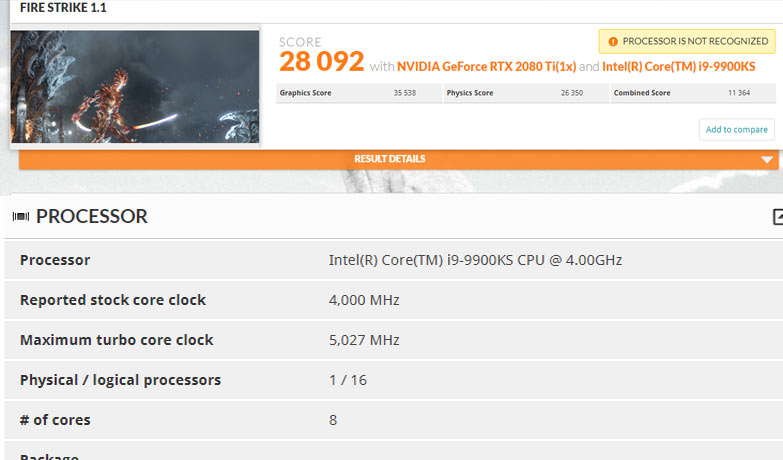 The FireStrike test was conducted with an Nvidia RTX 2080 Ti and scores a total of 28,092 overall points, but the physics score (AKA CPU score), was 26,350. Those results are identical to that of an I9-9900K overclocked to 5GHz all cores.
There has also been a little confusion online between the I9-9900KS and the I9-9900KF. The latter processor has a disabled iGPU (that is, it has no built-in graphics capability) and thus if you need to run your machine without a discrete card (say you're selling your current card, or you are doing testing) you don't have the option to run on the iGPU.
The I9-9900KS though sports the same UHD 630 iGPU as the I9-9900K (and for that matter, a good number of other more modern Intel desktop processors… even the I7-8700K).
Other Articles You Might Like