A set of benchmarks said said to be from the Skylake-s flagship I7-6700K processor have emerged, comparing it to Intel's own I7-4790K Devil Canyon. As we've covered in the past, the 6700K and the 6600K will both be launched August 5th (during Gamescon), kick-starting both Skylake and the Z170 chipset based motherboards.
The setup of Skylake-S is awfully familiar; the 6700K features four CPU cores running Hyper-Threading (eight threads total) with a clock speed of 4.0GHz as base, and running at 4.2GHz for boost. This combines with a rather tasty 8MB of level 3 cache (total) and a more robust in-built graphics chip, the GT2 has 48 execution units running up to 1067MHz, and of course fully supports DirectX 12 (doesn't everything now?).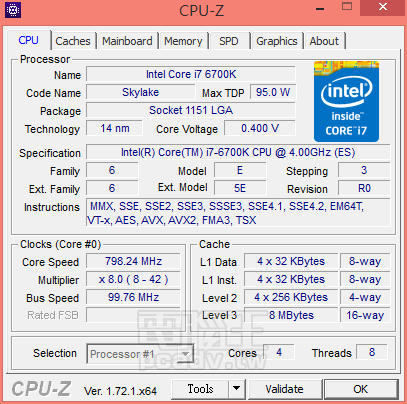 In the above CPU-Z grab, we can see the processor is sitting idle at desktop, hence why the multipler is running at only x 8 rather than something a little higher, such as 42. Since this is the 6700K, you'll have quite a bit of freedom with the multi, and I'm sure we'll have quite a few enthusiasts having their CPU's under insane cooling solutions to see exactly what they'll be able to squeeze out of the chip.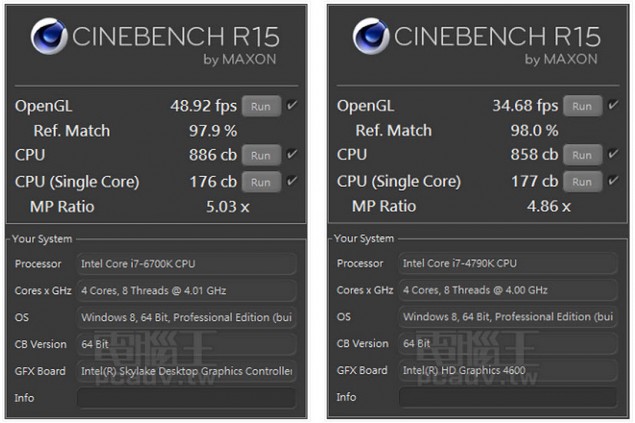 The 6700K was compared directly against the Core I7-4790, which is offers a very similar basic setup to the Skylake, only boosting up to 4.4GHz and uses DDR3 RAM instead of the DDR4 RAM found in Intel's newest flagship.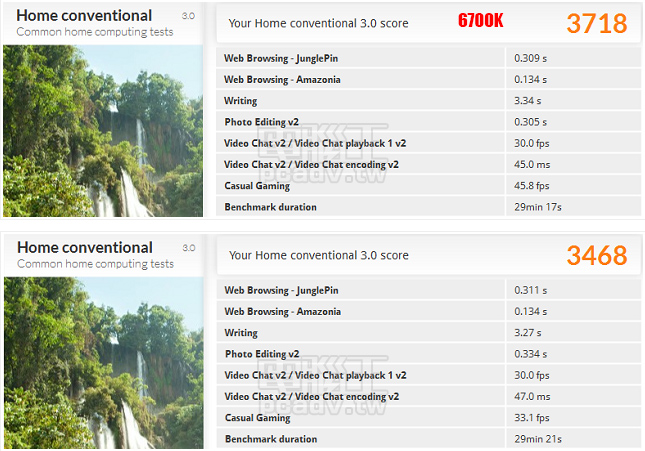 The results speak for themselves – the I7-6700K takes a rather significant performance lead over Devil's Canyon, particularly in SiSoft Sandra's various benchmarks; truthfully Skylake-S is actually pushing out numbers much closer to a stock Haswell-E I7-5820K, which offers 6 Cores / 12 Threads. Naturally these results (if truthful) are still early, since it's likely not a release BIOS, and chipset / other drivers will receive more love before final release. The results of the graphs of Sisoft are as follows: Blue represents the I7-6700K, while Red represents the older Devil's Canyon processor.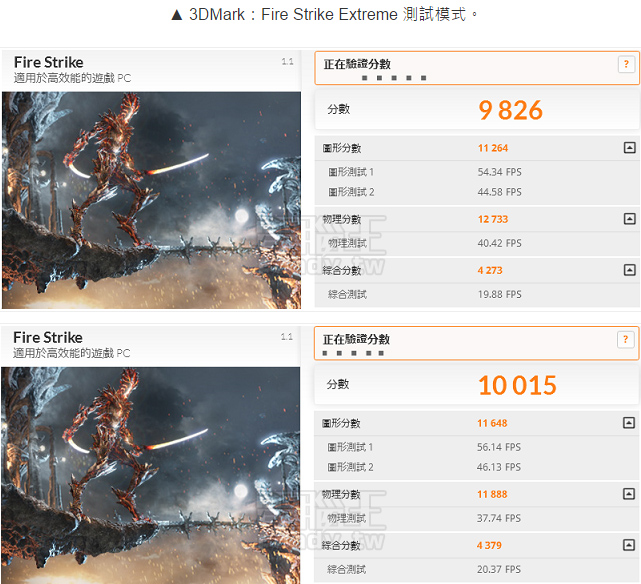 FireStrike total doesn't show much of an increase when compared to that of Devil's Canyon, but the physics score does show a rather tangible improvement. PC Mark 8 also shows a rather nice performance increase, as does the various scores for SiSoft. While obviously various IPC gains certainly contribute to the increased performance, the LGA 1151 Socket's support for DDR4 certainly isn't hurting, offering drastically increased memory bandwidth – a real boon to the CPU's IGP. It'll be very interesting to checkout the CPU on its release, particularly comparing various Skylake 6700K DDR4 results with that DDR3.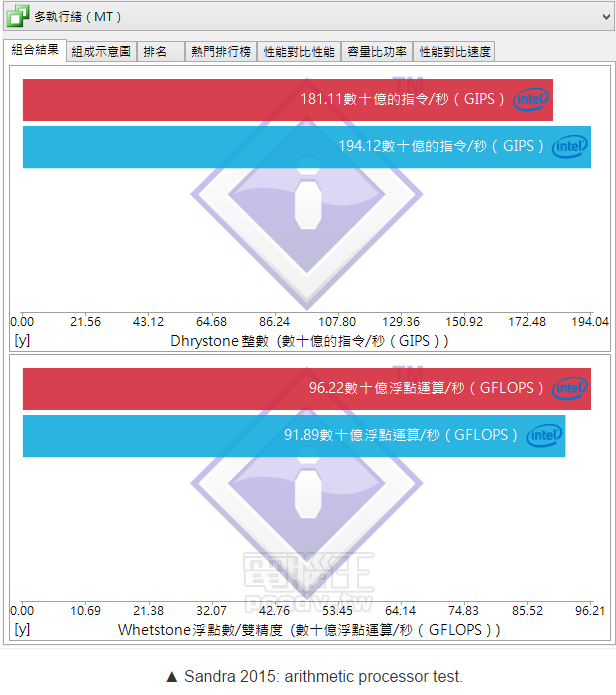 In the next image, we can see the memory bandwidth increase with Intel switching to DDR4 in Skylake – it's rather significant. For IGP uses, this will of naturally be a boon, but even those gamer's using a Discrete GPU might well benefit, particularly considering new API's such as DirectX 12, Mantle and Vulkan leverage multiple threads simultaneously for rendering. This could lead to instances of lack of bandwidth to feed the CPU cores – especially true if dealing with larger or non cached code, where the processor has to go searching to system RAM.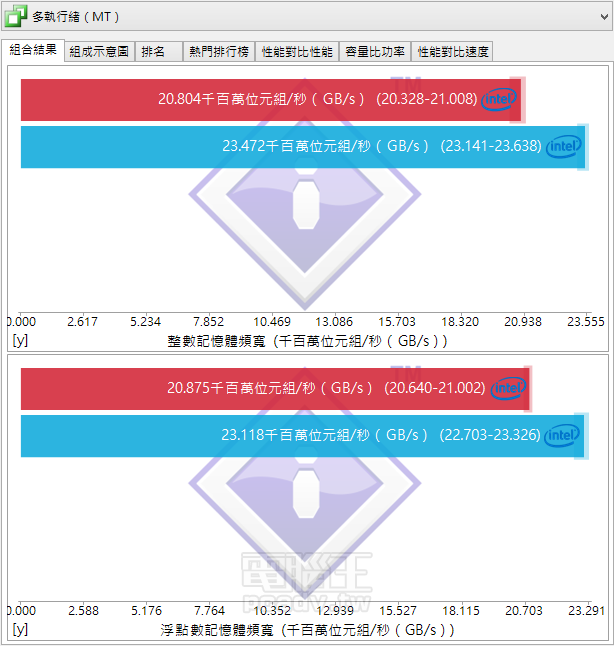 Other Articles You Might Like