Intel are allegedly working on a new 28 core, 56 thread Skylake-X based processor, complete with a new motherboard platform – the X599 and Hexa channel memory to combat the AMD Threadripper 2 series threat. Intel are clearly feeling the pressure in the HEDT segment of the market, and while the number of users who can afford (or need) a Threadripper 2990WX processor is in the minority, the other processors in AMD's HEDT stack (such as the 2950X) are clearly making a good impression of users. And, let's not forget – these halo products, much like the Titan cards from Nvidia are there to serve as dream items for most, and of course also a great PR piece.
Intel's X599 Ultra-Premium platform is reported to be shipping alongside an X299 refresh, but with support for an increased number of CPU cores and 6 channel RAM. It'll be using the LGA 3647 socket, compared to the LGA 2066 of the current X299 platform.
At Computex 2018, Intel did demonstrate a prototype processor which as touted as a 28-core, 56 thread monster and clocked at 5GHZ. Although the company were later forced to eat a little humble pie when it was discovered that we were looking on the CPU running a water chiller, something a bit more substantial than the typical AIO or water loop most users would want to stick into their PC (not just because of cost, but also size and noise too).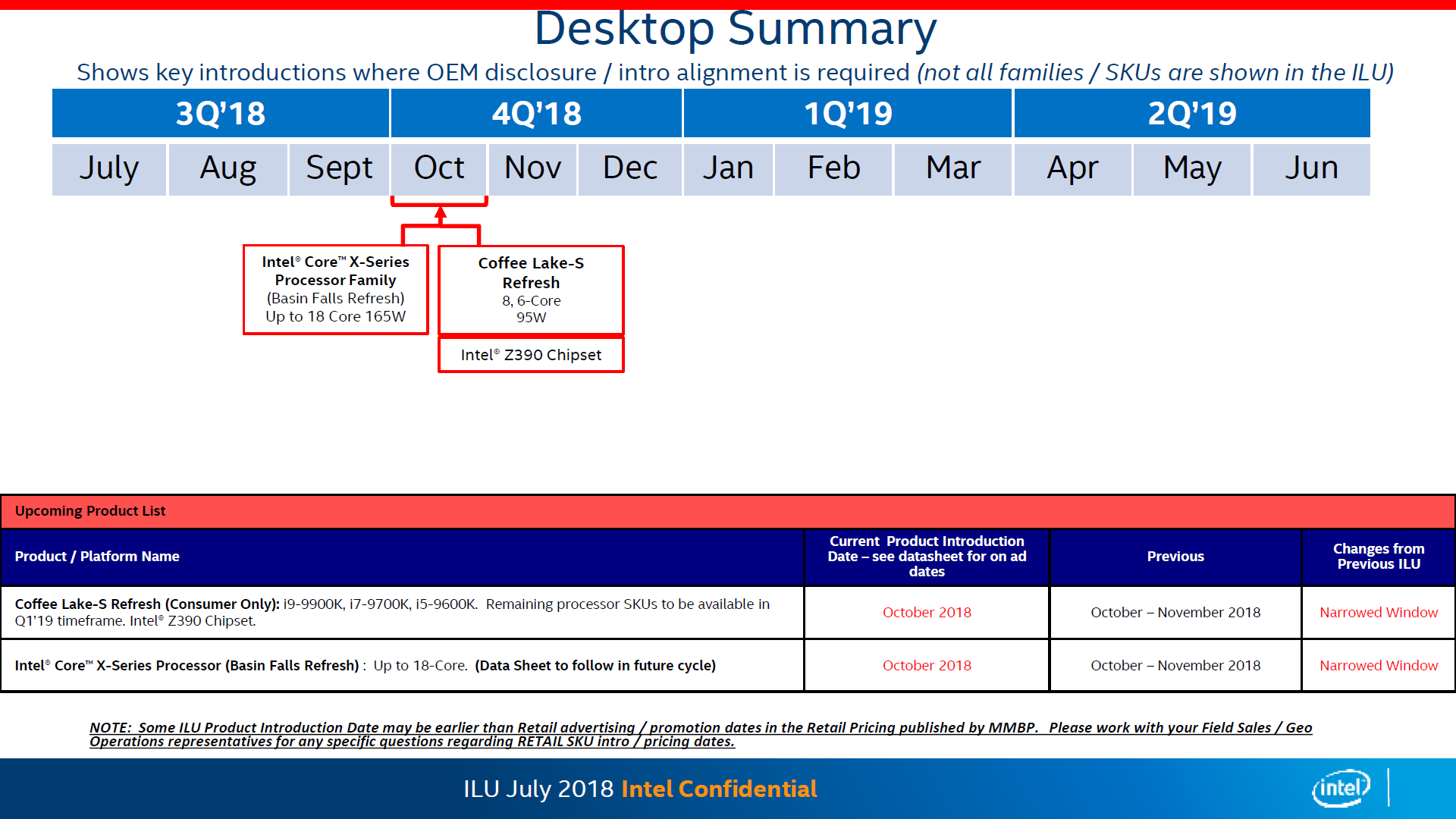 But, while Intel might lose to AMD in the core count stakes, they might make up for it pure memory bandwidth – with 6 channel RAM possibly offering greater performance in memory hungry applications (and we can also presume, larger RAM support… although given the 1TiB of ThreadRipper 2 that's likely not an issue). It's too early to judge clock speed of course, given there's literally no information available yet.
We can also presume Intel would improve other features on the processor, a likely candidate being a greater number of PCIe lanes, a feature sorely requested by users when news of the X299 feature set first came about, we can also hope faster DDR4 memory will be supported too.
It's clear that with this news, and the news of the 9th generation of mainstream parts, Intel are planning a major shake-up of its product line up in an effort to stave off AMD. With news that AMD will be shipping 7nm Epyc next year, with rumors touting the CPUs of up to 64-cores and 128 threads for a single socket, and with so many 10nm delays, we're finally seeing the company really push back.
Source – HD Tecnologica
Other Articles You Might Like