Intel is still hard at work certifying and testing their upcoming Xe GPUs, and thanks to that we have a very juicy benchmark for you today thanks to Tum Apisak on Twitter. Specs wise, the Intel Xe graphics card in question features 128 EUs, a clock speed of 1.4 GHz, and 3 GB VRAM. The 128 execution units seen on this chip add up to 1024 cores. But, it's important to keep in mind with these specifications and benchmark results, is that the sample shown in this leaked test is an engineering sample.
This of course means that these results are not final, and the Xe chip here is not performing as well as it will when it actually becomes available. The score we see here is 9311, which is pretty low in comparison to what we've seen from Intel Xe Max mobile GPUs for notebooks.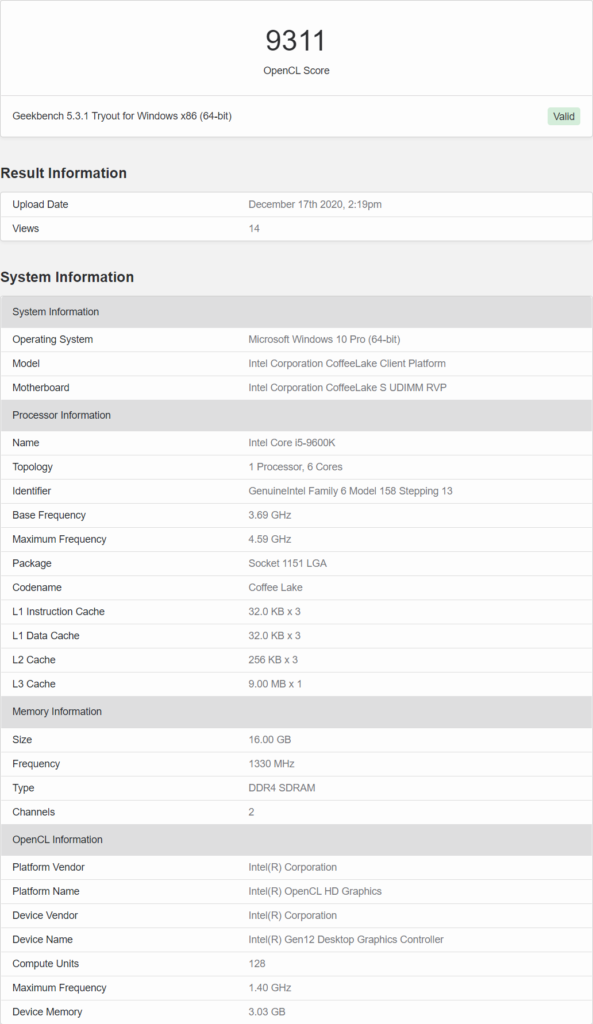 So the big question left after seeing this Geekbench performance result is, what Intel Xe GPU are we looking at here? Intel detailed during their architecture day that Xe would be split between Xe HPC, Xe HP, Xe HPG, and Xe LP. Now, of course, I am just making an educated guess here, but given the specs and performance, it would make sense for this to be either a Xe LP or Xe HPG chip, and could indeed be an early version of DG2 which we expect to see release in 2021.
As mentioned earlier though, while these results may seem meagre, not only is the chip itself still in its early stages, so were the drivers. The drivers alone can have a huge impact on performance, so while this is nice to see to get an indication of where Intel Xe is starting off (at least for this particular SKU), we should expect the numbers to drastically change in future leaks and of course, the official reveal from Intel.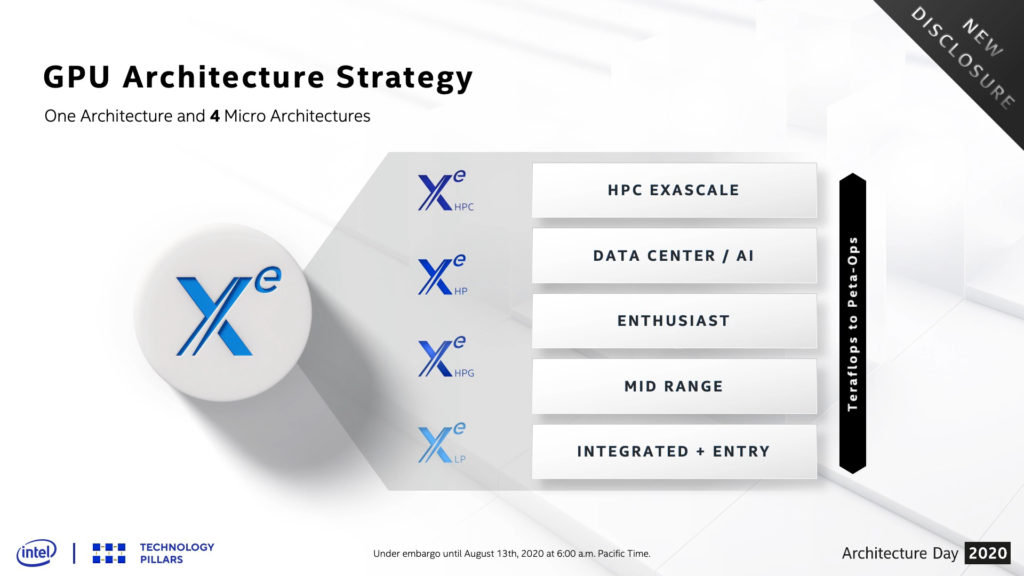 Other Articles You Might Like