It wasn't too long ago SSD's were the realm of the power user; drives were small and expensive – but fast as hell. Fortunately, prices (and performance) have improved considerably, with most gamer's considering an SSD an essential piece of kit. Unfortunately, while the pricing and performance of drives has improved, we're about hitting the limits of what SATA 3 6GB/s is capable of. Luckily, the Kingston's HyperX Savage has a few tricks up its sleeve to separate it from the other SSD's on the market.
The Kingston HyperX Savage ships in four capacities, ranging from just 120GB to a tasty 960GB. Kingston also provide users the option to purchase an Upgrade Bundle Kit (the version we were sent for review) or just the Solid-State Drive. The Upgrade Bundle comes with the SSD, but also a USB 3.0 enclosure and USB 3.0 cable, a SATA cable, a HyperX-branded screw driver (which looks a little bit like a pen!), a sticker, mounting screws and finally Acronis True Image.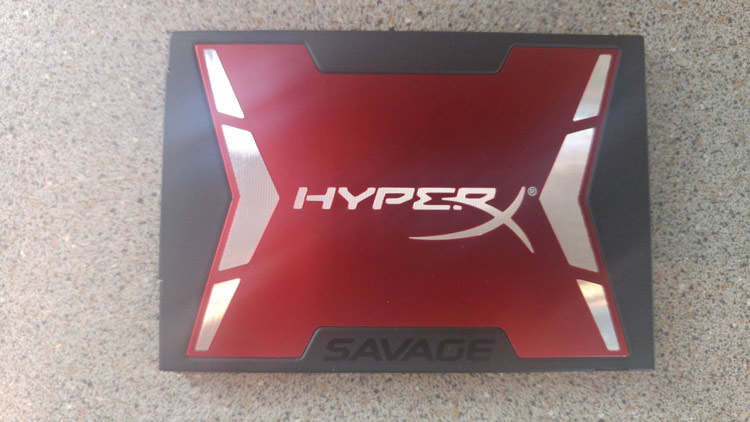 Because of the relatively small pricing difference between the HyperX Savage's base model and upgrade kit, we advise you to go for the more expensive option; unless you absolutely don't need the either the enclosure, cables or software (say you're going to use it on a console, or say a notebook).
First impressions when we opened the box (which boasts a Read speed of 560MB/s and a Write speed of 530MB/s in the top corner) were positive – the contents (particularly the SSD) looked damn impressive. The bold and brash black, red and chrome color scheme of the SSD makes it stand out, and looks damn pretty when sat inside your rig (particularly with lighting). Moving to the enclosure, it's about an inch bigger than the SSD itself. The back slides off (there's a locking mechanism on the rear to prevent it accidentally coming off) and then you simply insert the SSD similar to putting a battery into a smartphone. As is typical for such enclosures, there is only a USB 3.0 port, which provides both powers and sends data to the drive. HyperX's enclosure lacks the same color scheme of the SSD, and instead has a kind of gun metal finish on the top, with the bottom being finished in simple black plastic.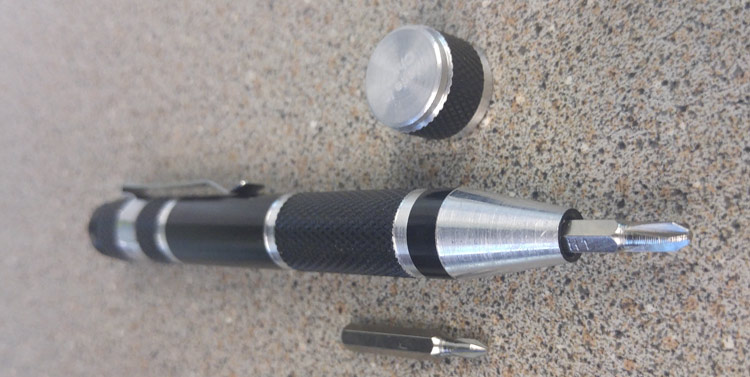 Moving away from the looks and packaging and focusing on the performance and hardware, the Hyper X Savage utilizes the Phison PS3110-S10 controller, a four-channel processor with enterprise-class end-to-end data protection. The Taiwanese corporation certainly aren't new to the world of SSD controllers, but prior to the S10, Phison typically targeted the value oriented segment of the market.
Kingston have then used Toshiba A19 MLC toggle-mode flash to hold your data. As highlighted above, Kingston advertise the drive to have a sequential write speed of 560MB/s and a read speed of 530MB/s, combined with an impressive Random Read of 100,000 IOPS and a random write of 89,000 IOPS. All of this means that the drive pushes the absolute limits of what a SATA 3 port is capable of assuming best case scenarios. Such is the reasons why bleeding edge SSD's are making the leap to the PCIe interface, which are capable of transferring Gigabytes of data a second (depending on the number of available lanes!).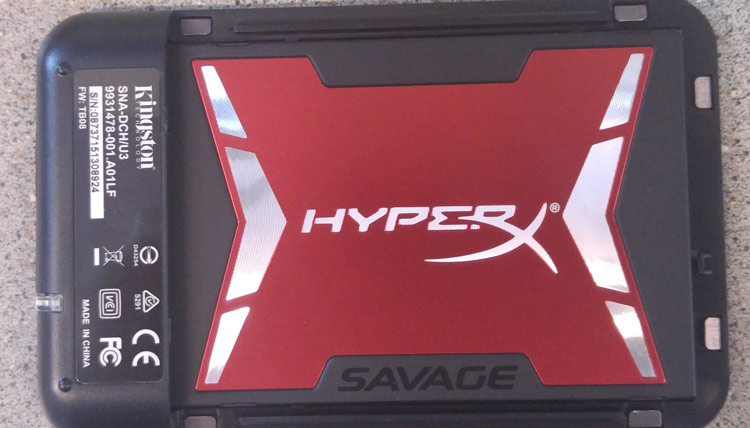 Benchmarking Setup and Methodology
We'll be testing the Kingston HyperX Savage 240GB using our regular testing rig, which is an Intel I7 4770K (with a slight overclock, running at 4.2GHz), 16GB DDR3 RAM, an ASUS Z87-A motherboard and Windows 10 64 – oh and the GPU we happened to have in the system at the time (which is an R9 390 8GB). The drive was installed on a spare SATA 3 port as a non-boot drive so the only thing running it will be the test software. All other applications and programs were closed apart from the application we were using to benchmark the program. In the case of results being captured on video, a separate machine with its own capture device was used. It goes without saying – but the latest and greatest drivers were also installed.
Kingston HyperX Savage Performance Results
As we hinted at earlier in this article, Kingston's Solid State Drive pushes the limits of what's actually possible with a standard SATA 3 6GB/s motherboard connection. With that said, if you're used to an older generation SSD, or you're yet to take the plunge from a standard mechanical drive to the wonderful world of SSD's, the drive feels like a revolution.
Taking a look at the read and write performance of the drive in the popular disk benchmarking software ATTO, you'll notice Kingston's read and write performance claims are backed up. In this synthetic environment, the drive hits over 530MB/s write speed and 560MB read speeds.
Switching things over to PCMark 8, and the performance results are solid – but aren't quite as high as we'd hoped for. It trashes the performance of a standard HDD (which would take something like 120 seconds in the WoW tests), but also doesn't quite push past the Crucial MX100, a more expensive rival.
| | | | |
| --- | --- | --- | --- |
| Drive | Drive Type | World of Warcraft (Loading Time) | Battlefield 3 (Loading Time) |
| Crucial MX100 256GB | SSD | 58.8 s | 133.3 s |
| HyperX Savage 240GB | SSD | 59.2 s | 134.8 s |
| Seagate 2TB SSHD | SSHD | 97.3 s | 260.4 s |
| Toshiba 1TB Hybrid | SSHD | 90.2 s | 283.3 s |
| Western Digital Black 1TB | HDD | 124.2 s | 302.4 s |
In the above table the performance difference between the HyperX Savage and a high end Hybrid drive is clear. Both the Crucial MX100 and the HyperX Savage offer almost double the performance in Battlefield 3.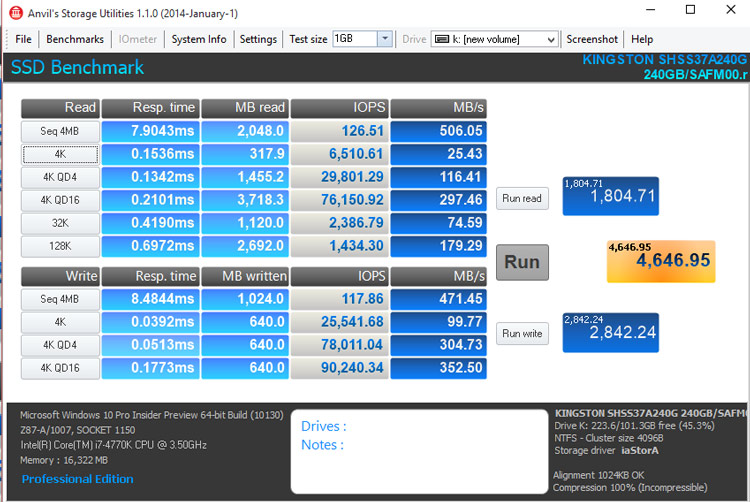 Kingston HyperX Savage – A Worthy Purchase
Kingston's drive is a great option for both gamer's and power users – with great performance and nice looks. We're of the mindset that the upgrade bundle is the better value piece of kit – as the small price premium buys you a USB hard drive enclosure, Acronis True Image and all of the other bits and bobs you'll need to get you up and running. Quite simply, you never know when the extras will come in handy, and Acronis True Image is a bullet proof piece of software in its own right.
Finishing the final thoughts of the Kingston HyperX Savage 240GB – it's hard to find much wrong with the drive. The current pricing of SSD's has dropped so significantly that it's almost criminal not to be running at least one for your main OS, and if you're into competitive gaming, installing your games of choice onto an SSD is a logical choice. Professional users will also see rather nice increases with throwing photoshop's swap file or Adobe Premiere's caches onto a separate SSD – and thus this makes a great choice to do just that.
We were sent the HyperX Savage 240GB for review by Kingston. Please note that this is an honest review, and not a paid or promotional piece.
Get it from US Amazon here – Amazon US, or from the UK Amazon, here – Amazon UK.
Other Articles You Might Like