Intel's Skylake range of processors are on schedule to be revealed to the public on the 5th of August during Gamescon, leaving those with the 'upgrade itch' wondering if they should pull the trigger and rebuild their PCs.
We've already had a slew of leaks of the processors, and have learned that the range of Intel's CPU's will be very much business as usual. Take for example, the Core I7-6700K processor; it's still contains four CPU cores, each core running two threads (Hyper Threading technology enabled). We've already seen a bunch of supposed leaked benchmarks pitting the 6700K vs an I7 4790K Devil's Canyon hinting at its performance, but recently a set of slides from Intel has leaked out highlighting the difference in performance between Skylake and Intel's own Broadwell architecture.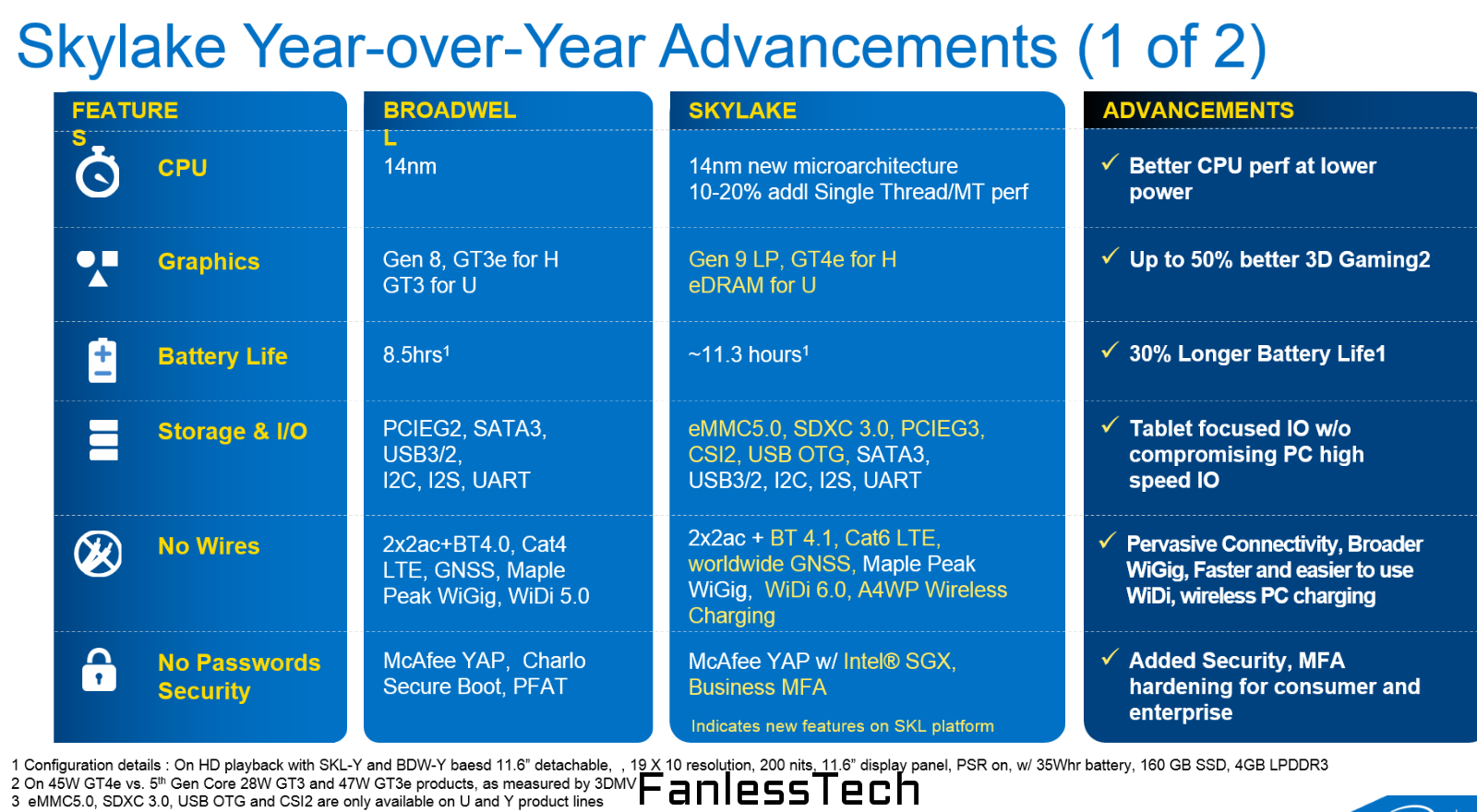 Releases after Intel's SandyBridge range of processors haven't given high end power users great cause to celebrate – with average IPC gains of about 8 – 10 percent (depending upon the application). Broadwell was a Tick, and offered a lowly 5 percent average IPC advantage over Haswell. Fortunately, Skylake is looking to change that – with advantages between 10 and 20 percent during both single and multi-threaded applications – depending upon the application and hardware. All of this while requiring considerably lower power than the previous generation, highlighted by the 30% increase in battery life (8.5 hours to 11.3 hours).
It's also worth mentioning Intel's Gen9 IGPU's supposedly increase performance by about 50 percent too… while this isn't of particular interest for desktop gamer's, those with laptops and low power devices will certainly benefit from the boost.
The desktop processor is up to 11 percent faster than the previous generation – which is fairly impressive to say the least, considering a lower TDP (22 percent).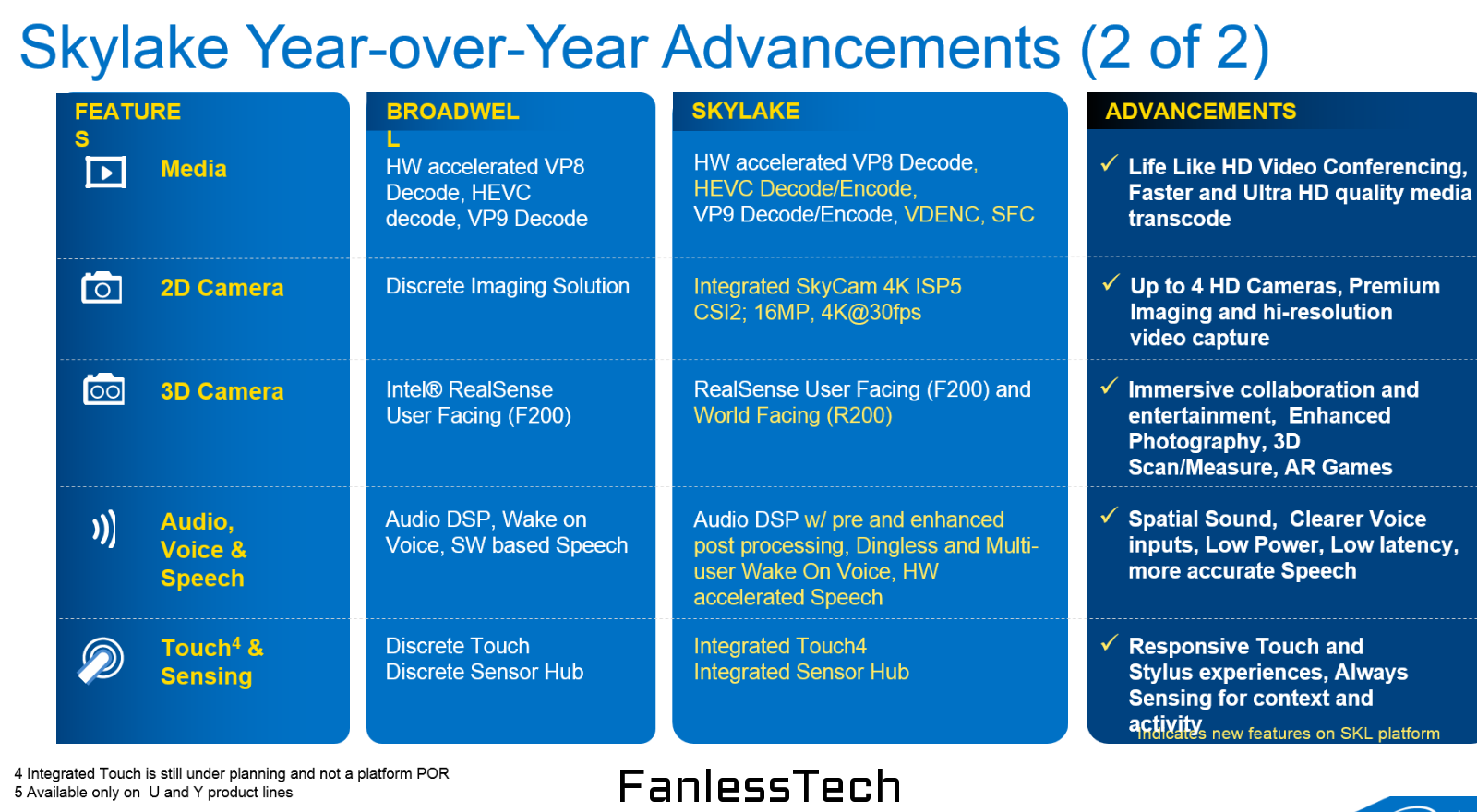 The prospect of upgrading to Skylake is exciting, but Intel's own processor lineup right now makes for a very tricky set of choices. For example, an Intel I7 5820K will be very similar in pricing – but contains two extra processor cores, albeit at less performance per core. While current DX11 games will certainly run better on the Skylake (assuming you're not CPU bound) who knows what Vulkan, Mantle and of course, DX12 games will have in store for us – particularly if the reports of improved CrossFire and SLI performance are accurate.
User's are reporting they've overclocked their Skylake samples to over 5GHz – impressive figures to be sure, but whether this will convince gamer's to upgrade is too early to say.
Gamer's looking to hold off for the future will have AMD's Zen to look forward to next year, and of course Intel's Kaby Lake in early 2017 (assuming they can't bring it forward), with Cannonlake to follow after that.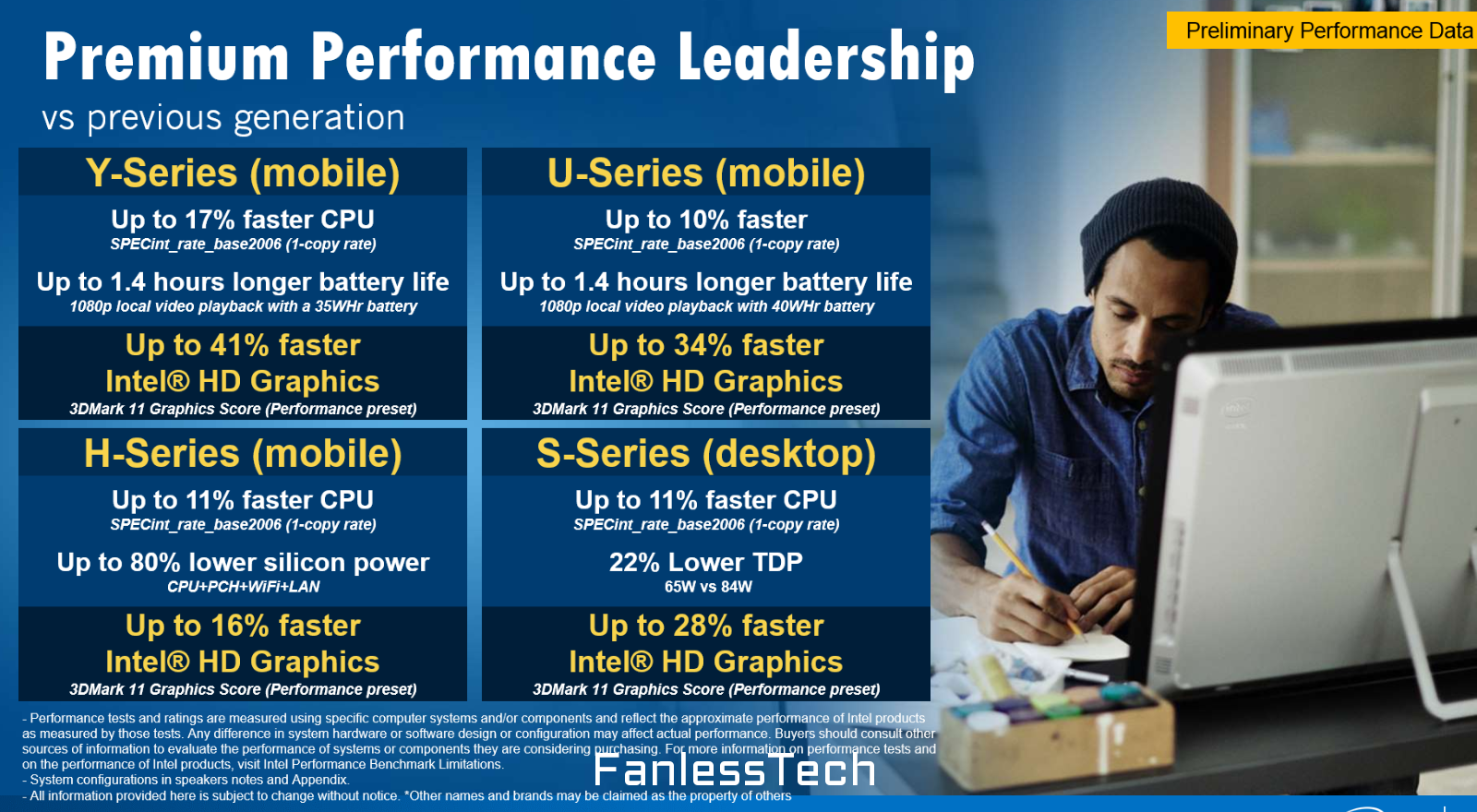 Thanks to Fanless Tech.
Other Articles You Might Like