The smartphone market is a highly competitive field, where manufacturers are forced to compete against two giants – Apple and Samsung. So the question is how does the LG G4 compare against Samsung's S6 or Apple's iPhone 6? Pretty well, actually.
First impressions when you take the phone out of the box are positive – the LG G4 oozes quality. It sports the same screen size as the LG G3, with the same 2560×1440 resolution, but at a rather tasty 538PPI (Pixels Per Inch) it's hard to ask for much more than that. Pressing my face close up against the screen and I can't find any signs of pixelation. That's not to say that it's the same screen as the G3, with the G4 using an IPS LCD screen which uses Quantum Display technology.

In a nutshell, it uses a mixture of both blue and white backlights (plus various color filters) to improve the output color of the device. I was taken aback by how vivid video looks on the screen, even fairly compressed YouTube videos look vibrant, bright and colorful on the screen. Web browsing is a pleasure too – the device (which measures 148.9 mm by 76.1 mm) fits nicely in the palm of my hands – though I'll confess I've rather large ones.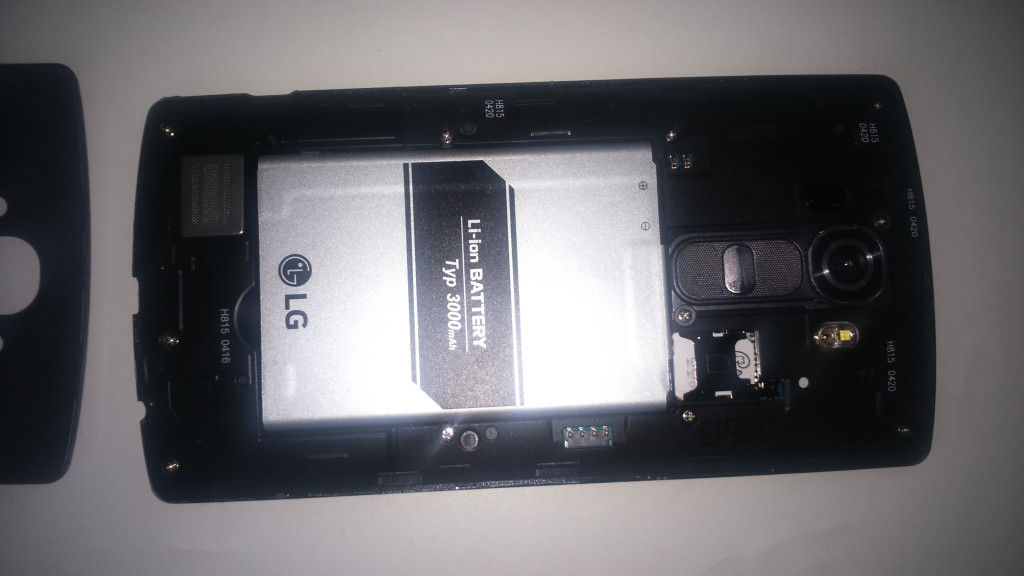 Call Quality
Calling someone on a phone is kinda important, and the good news is that the testing so far has been extremely positive. I've been using the phone for a day solid – and I'll do a follow up when I use the phone in London's undergrounds (which has… sketchy signal to say the least), but in regular testing, calls have been damn impressive.
Calling a variety of different people (all of whom are using a range of quality devices) and they've all told me that my voice is crystal clear, and their own voices sharp and less tinny and more like you're speaking to them in person. I also decided to test out the loudspeaker functionality of the device, and sat the device on the far end of my kitchen, on top of my microwave (it wasn't on!) as this area is particularly echo inducing. I then walked into another room, counting "1,2,3…" and then partially closed the other door. I then asked the person I was on the phone with how I sounded, and they responded "slightly echo-y, but you're pretty clear".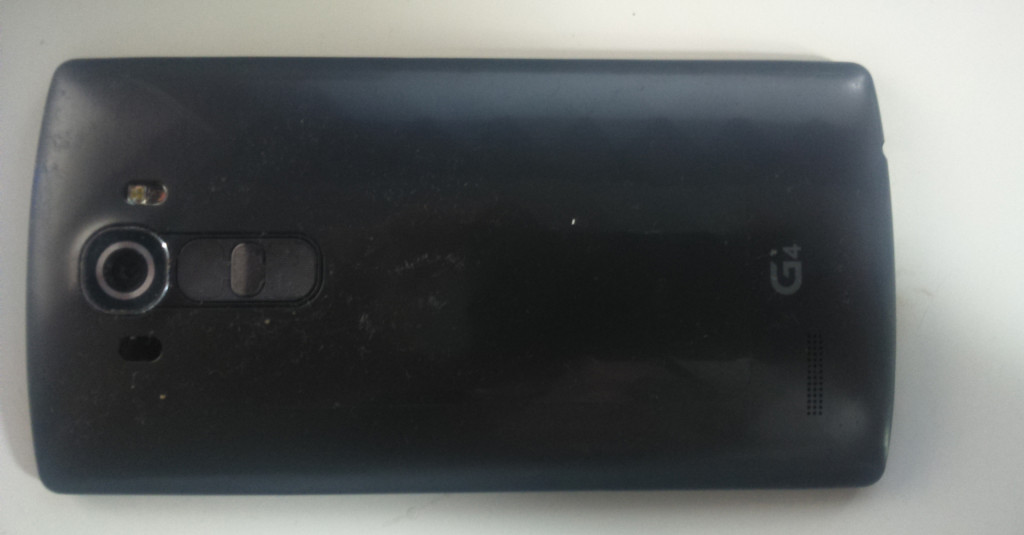 LG G4 Camera
I was told by LG they were particularly proud of the camera they'd managed to squeeze into the device. The rear facing camera is a 16 MP, while the selfie is a respectable 8MP. LG point out that the phone is really good at autofocusing – and it's hard to argue against. There's a laser focusing module at the G4's rear (don't worry, you'll not blind anyone) and it fires off an IR beam, which the phone uses to calculate how far an object or person is away from the phone.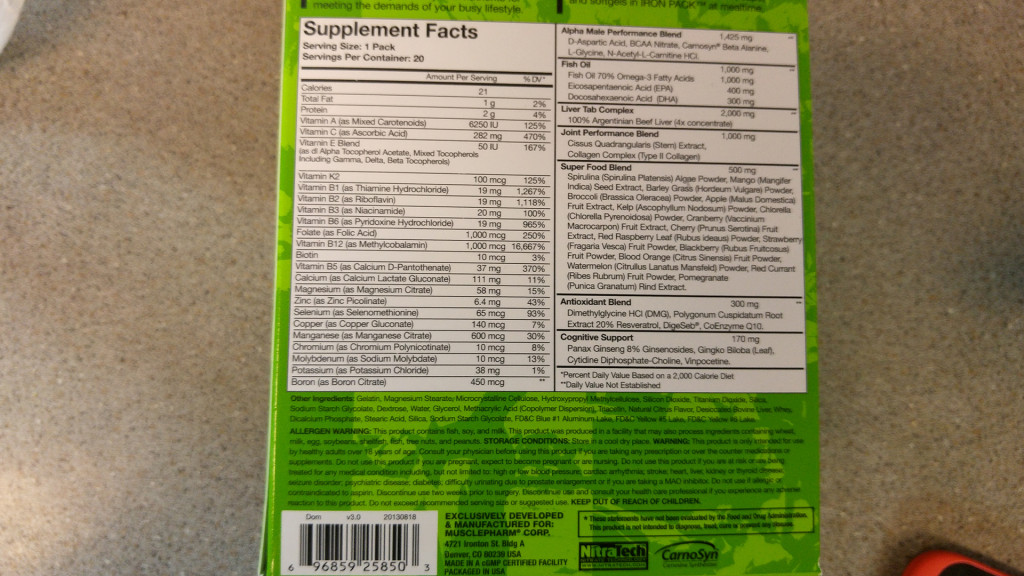 I'll be playing around with the phone a little more over the next few days (as I've mentioned) – but initial impressions of both photo and video are extremely good. There is perhaps a little bit too much sharpening going on with the image, but it's not too bad. The images are however stunning – and capture detail well in close up shots of various natural elements (trees and plants), and even the intricately detailed PCB and fans of a GPU we had to test with (a Radeon R9 280, for those wondering).
Color, lighting and saturation are accurate. In the larger image (which is a photo of the rear of an Arnold Series supplement, for those curious) demonstrates the text is picked up rather well. For all photos, I just snapped – purposely not attempting to keep super still (to better mimic a more realistic quick snap) and I also let the G4 handle everything (autofocus).
In the middle of the smaller 3 photos (click for larger) I was the same distance away from the plant as the left of the 3, I instead used the G4's zoom to get a close up. Obviously there's some quality loss, but there's considerably less color haloing than lesser quality phones – and you can even make out the individual 'hairs' of the plant. Pretty damn impressive.
Performance
With a modern day phone, you'd expect it to pack quite a punch – and it does, but the CPU isn't quite up as powerful as say, the HTC One M9. The G4 uses a Hexacore Snapdragon 808, which is a step below the Snapdragon 810. Whether you'll notice the difference on a day to day basis is debatable – and games on the device (such as the infamous Temple Run 2 and Hearthstone) play perfectly. You may notice the difference when using say, emulators; by the very nature of the software, they're extremely processor intensive.
Running the LG G4 through GeekBench 3 and the devices scores 3529 single Multi-Core, with Ice Storm Unlimited (on 3DMark) reaching a rather impressive 18516. To put this into perspective, an M9 would score around 4200 in GeekBench 3.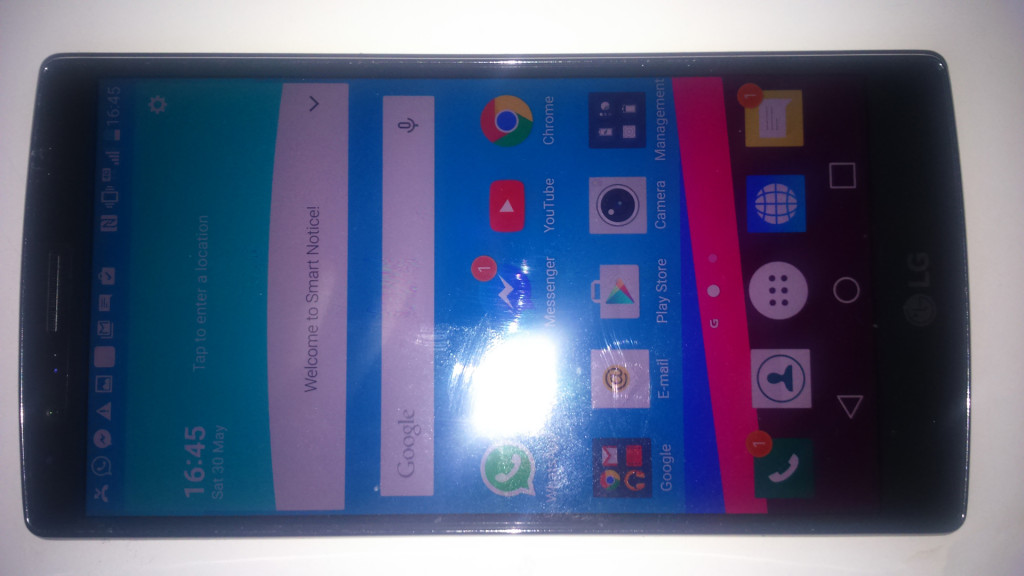 The phone carries 3GB of RAM too, so running multiple applications at once isn't a big deal (we conducted the above tests after a refresh reboot though!). Even running dual applications at once using Dual Window is fast and snappy. The device also has 32 GB of internal storeage (you'll be left around the 20 GB mark after you've installed the basics though – a reasonable amount) and can support a Micro-SD Card up to 200 GB – enough for the most hardcore of music lovers.
Speaking of Music – the rear speaker is fairly impressive in terms of audio quality – certainly you'll not mistake the phone's output for a high quality surround sound setup, but it's a far cry from a cheaper, tinny phones audio output.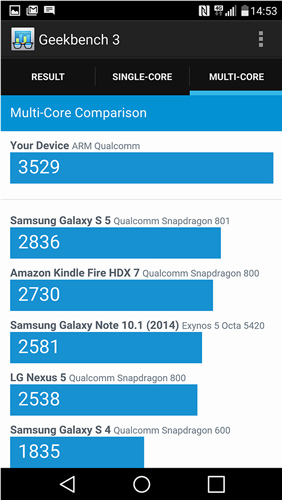 Regarding the battery life of LG's G4 – it holds up fairly well, but if you're going to be shooting a lot of video and playing a lot of games (particularly with the brighter screen settings) you'll notice the power quickly. The battery is fairly beefy, rated at 3,000mAh, but even so, the phones features demand a lot of energy. This is a common theme with Samsung's S6 and the iPhone 6 too.
| | |
| --- | --- |
| Processor | Qualcomm SnapDragon 808 with X10 LTE |
| Camera(s) | 16 MP Rear and 8MP Front Camera |
| Memory | 3GB RAM & 32GB Internal |
| OS | Android 5.1 with Optimus UI |
| Screen | 5.5″ IPS Quantum Display 2560×1440 at 528PPI |
| Battery | 3,000mAh |
| Dimensions | 149 x 76 x 9.8 mm |
| Weight | 155 grams |
| Micro SD | Up to 200 GB |
| Connections | Bluetooth 4.1. USB 2, Wi-fi 802.11 a/b/g/n/ac A-GPS, HDMI SlimPort (4K) and NFC. |
Remotely Does-It
For those who regularly lose their TV remote (or, well, other remote) LG added remote control functionality. It worked flawlessly on the two TVs I tested it on (one happened to be LG, the other a Panasonic), but the application does allow you to select from a variety of other major manufacturers. You're asked a few basic questions (such press power button, did that work… and so on) and then you can access most of your devices functions – such as being able to change the channel (or inputs), volume, and of course the OSD too – if you need to adjust color, saturation and the other usual suspects.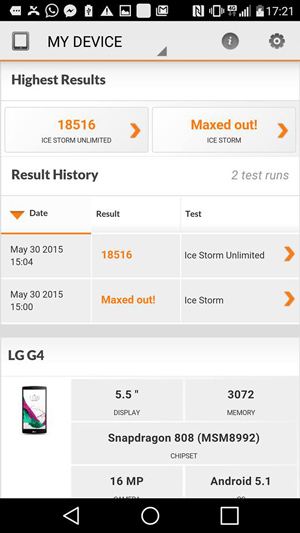 LG G4 Initial Verdict
LG's latest entry in the smartphone arena is impressive if the early indicators are anything to go by. We'll continue to test the device for signal quality and camera purposes in a wider field of tests, but so far, the indicators are extremely positive. If you're looking for a high end phone, you can't go far wrong with LG's G4.
Other Articles You Might Like