The last year in tech has been nothing short of insane, with extreme stock shortages effecting both the GPU and CPU market. But, over the last couple of months we have started to see the situation improve, and it seems that more hope it on the horizon.
In a recent interview with Barrons.com, AMD CEO Lisa Su discussed (amongst many other things) when PC gamers and hardware enthusiasts can expect the situation to improve.
She stated, "I think it's different for every subsegment of the market. For this year, it's going to continue to be quite tight. I think going into 2022, it will depend a little bit on the dynamics of the market overall. But we're certainly bringing on more capacity every quarter, so you'll see more output every quarter for sure."
While 2022 is probably not the good news you wanted  to hear, there is still some positivity to take away from her statement. While it may be next year that we'll be closer to normal GPU and CPU supply, the fact that capacity and output will improve each quarter is still good news.
You also may have seen the recent reports from 3D Center that show that while the price of GPUs is still hugely inflated, compared to where we were just a few months ago, the situation has improved hugely.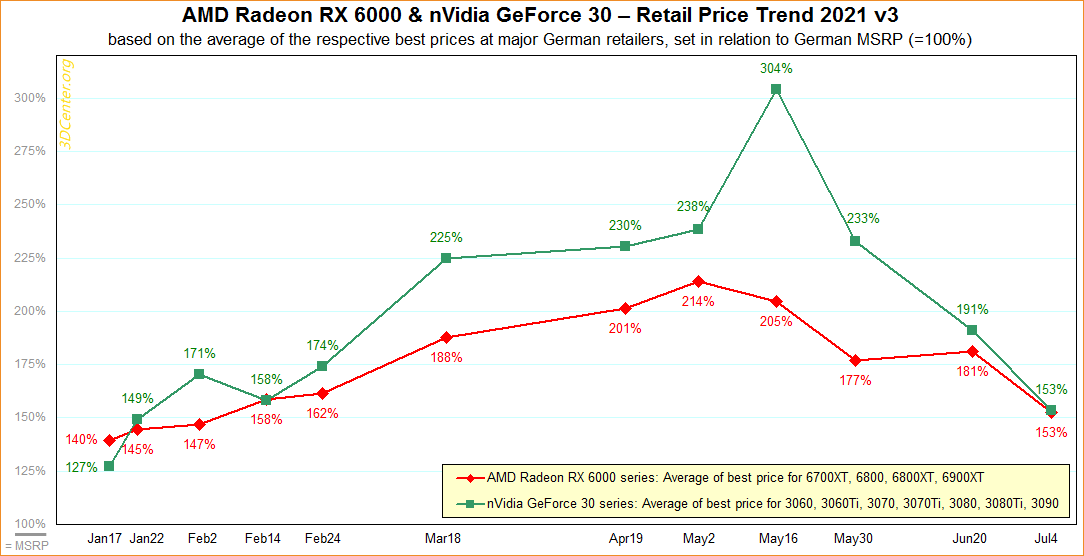 It is going to take time for the supply and demand situation to even out, even with the improvements in stock GPU stock the industry is obviously playing catch up after an extremely challenging year. However, we are moving forwards towards a better situation, which is definitely better than nothing.
Other Articles You Might Like