In graphics, 2020 has started in a similar fashion to how virtually all of 2019 played out – with AMD offering competitive solutions in the mid and low-range, but failing to have any real answer for the top-end Nvidia GeForce RTX 20 series SKUs. AMD's Radeon VII had been a viable option for the RTX 2080, but in the face of the RTX 2080 Super, and frankly being so much more expensive for a modest performance bump over the Radeon RX 5700 XT in gaming, it is only really used as a card for professional users.
And, if you have been following along with the tech industry you'll know there was a lot of excitement surrounding AMD's CES 2020 event – and while it certainly didn't disappoint (with the TR 3990WX price to performance ratio being a little bit ridiculous), and a comforting focus from AMD to the lucrative mobile market, there was no sign of 'Big Navi'.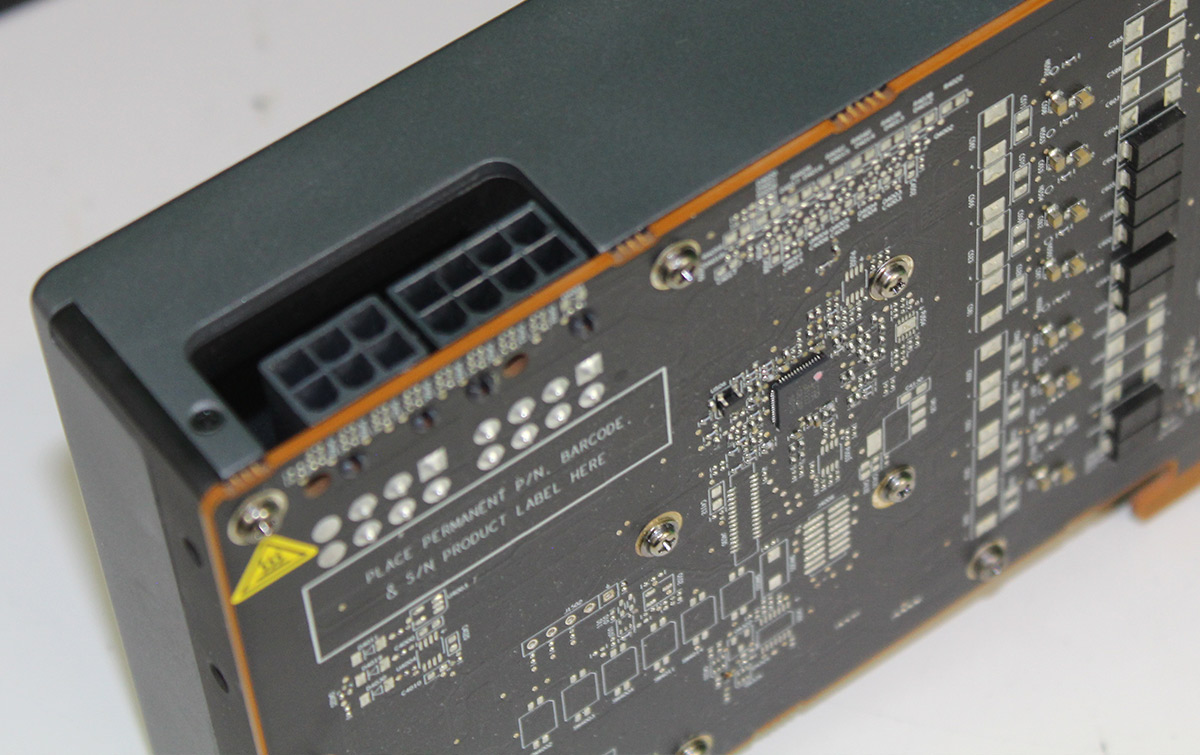 Lisa Su though in an interview (thanks AnAndTech) has confirmed that Big Navi does exist, and furthermore the company is definitely pursuing onboard hardware-based Ray Tracing solutions.
To Gordon Ung (PC World) who directly asked Lisa Su about Big Navi (High-End Navi) she said the following. "I know those on Reddit want a high-end Navi! You should expect that we will have a high-end Navi, and that it is important to have it. The discrete graphics market, especially at the high end, is very important to us. So you should expect that we will have a high-end Navi, although I don't usually comment on unannounced products."
"I've said in the past that ray tracing is important, and I still believe that, but if you look at where we are today it is still very early," said Lisa Su in response to a question from Dean Takahashi over at Venture Beat.  "We are investing heavily in ray tracing and investing heavily in the ecosystem around it – both of our console partners have also said that they are using ray tracing. You should expect that our discrete graphics as we go through 2020 will also have ray tracing. I do believe though it is still very early, and the ecosystem needs to develop. We need more games and more software and more applications to take advantage of it. At AMD, we feel very good about our position on ray tracing".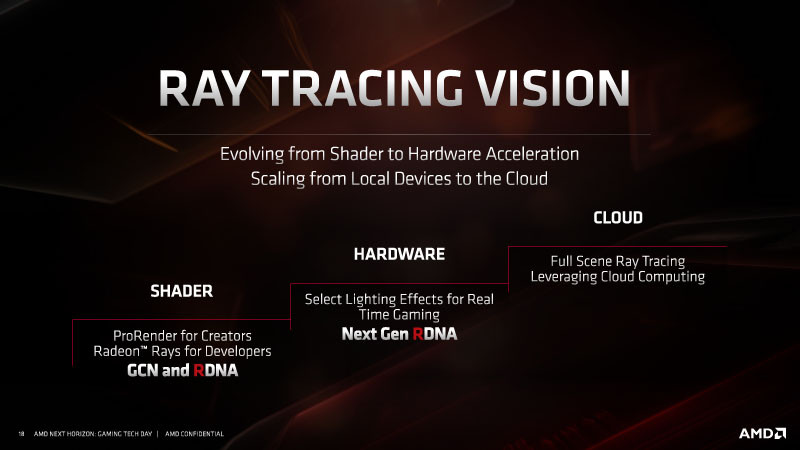 This perfectly backs up our own exclusive story – including that Big Navi would launch in Summer, 2020 and will be part of the RX 6000 series. We believe these cards will be based on Navi 21 and Navi 23, the latter of which we were told (when we exclusively leaked their presence) is being internally known as the 'Nvidia Killer'. We have also seen these cards in the drivers too – and if you have been watching our coverage of next-generation consoles, you'll know that the Xbox Series X appears to have a GPU that's based on Navi 21 Lite.
Navi 21 Lite (for the Xbox Series X) features 56 active CU, which is a hefty number for a console – and in the internal documentation we've seen (and reported on) there's a specific reference to hardware Ray Tracing. Indeed, back in March, 2019 we had also reported that the Second Generation RDNA (RDNA2) would sport Hardware Ray Tracing and further improve the performance and efficiency over the first-gen.

Interestingly though, RoGame on Twitter recently discovered some evidence that Navi 12 'fixes' issues in the Navi 10 silicon, and potentially support both GDDR6 and HBM2… although it looks to have an identical 40 of Navi 10. This also tallies up rather well with what one of my sources told me (the same source who informed me about Navi 21 and Navi 23) – that Navi 10 had gone through lots of issues during the bring-up process. There were reportedly a few retape, and long story short, one reason a smaller die had been chosen first was AMD managing risk.
I can also reveal that another source has told me that RDNA 3 is allegedly already in development too (I was recently told this), but given AMD's robust CPU roadmap I'm not surprised that this is the case. We know that Zen 3 is to launch this year (Lisa confirmed that in the same AnAndTech interview linked above), and furthermore Zen 4 and 5 are also in the process of being developed too.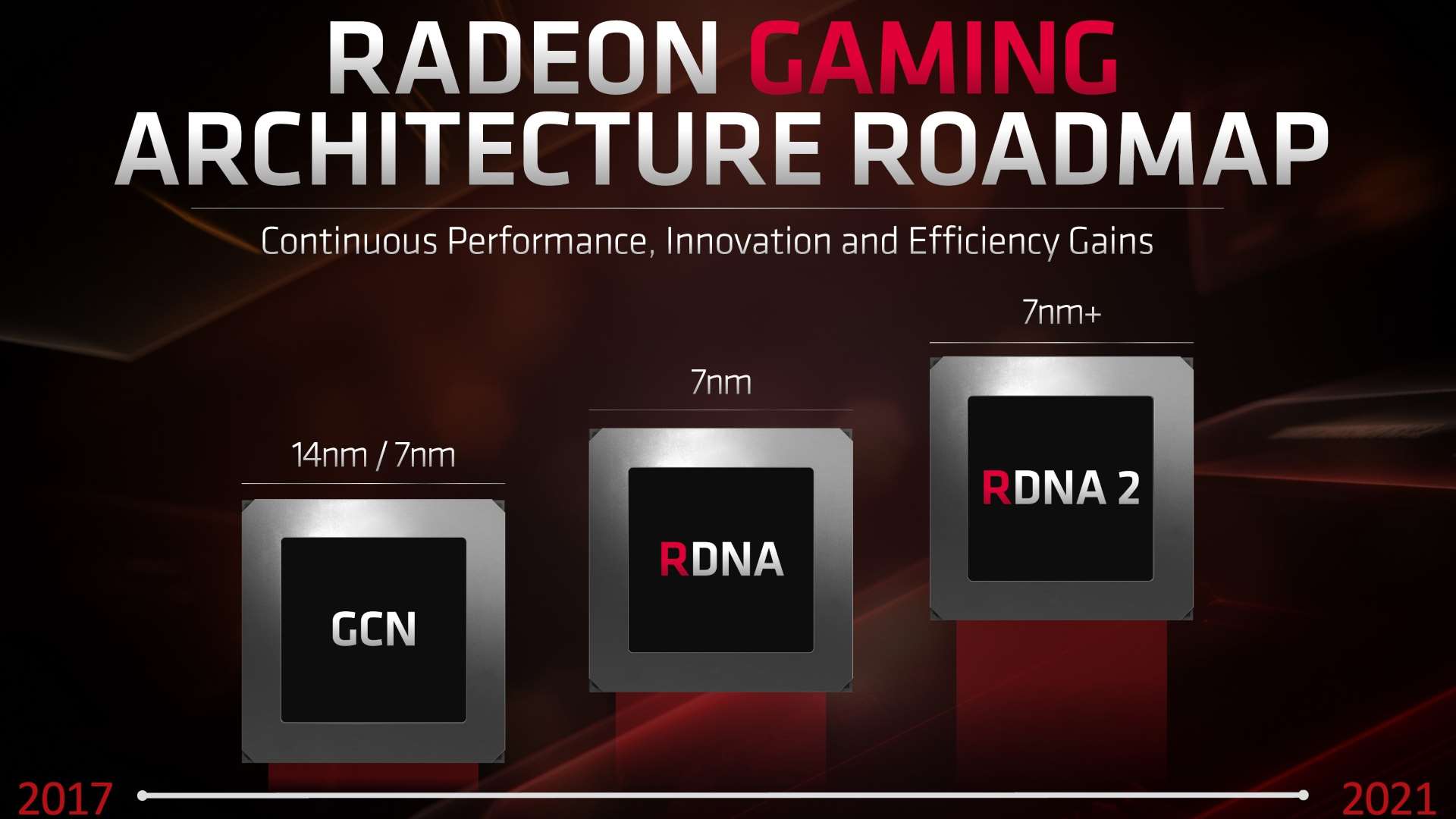 WhyCry over at VideoCardz.com also claims that his AIB sources confirm that RDNA 2 will be more power-efficient than the first generation of RDNA. This tallies up rather well with what I've reported a few times, and that RDNA 2 has better power efficiency and furthermore, also sports better IPC. This makes some level of sense too, given that both next-generation consoles are using RDNA (custom variants). A console doesn't have unlimited power budgets, and frankly heat and power are way more important for a console than a discrete GPU.
Given the 7nm+ process, we know that power improvements (along with higher density) is basically baked into the manufacturing process anyway – but from what I understand, the second generation of RDNA will have architectural improvements too. And not just the Hybrid Ray-Tracing solution which we've reported on several times now.

WhyCry also states he doesn't know the number of CU, and I have heard several things. One source claims "around 80 CU" is present in the card, although they're very uncertain. There was also that recent report from a Taiwanese message board, stating that we'll see a die of 505mm2 and "twice as fast" as Navi 10. Honestly I can't confirm if that's true.
Interestingly, a lot of discussions has been on Navi 21 being the highest-end SKU recently, but here's where things get a bit weird. When my source originally informed me about Navi 21 and Navi 23, he basically sidelined discussion of Navi 21 and said Navi 23 was the highest performance part and was the "Nvidia Killer".
https://www.youtube.com/watch?v=CZUBVxGGigk&t=695s
Now, it's possible he was misinformed on which was the highest-end SKU, but then I remind you that the Xbox seems to be using a custom version of Navi 21, and sports 56 CU. Assuming the full Navi 21 has either 60 or 64 CU, even with improvements in performance for that CU, I'm unsure they'd tackle Nvidia's Ampere based GPUs when they launch later this year.
| | | | | | |
| --- | --- | --- | --- | --- | --- |
| | CPU | GPU | TFLOPS | Architecture | Bandwidth |
| Xbox Series X (Internal Docs) | Zen 2 8C 16T @ 3500MHz | 56 CU @1700MHz? | 12TFLOPS | Navi 21 Lite? | 576GB/s |
| PS5 (internal Docs) | Zen 2 8C 16T @ 3200MHz | 36 CU @ 2000MHz | 9.2TFLOPS | Navi 10 Lite? | 512GB/s |
| PS5 Paste Bin (Dev Kit) | Zen 2 8C 16T @ 3200MHz | 40 CU @ 2060Mhz | 10.54TFLOPS | Navi 10 Lite? | 576GB/s? |
But, let's say Navi 21 was 56 and 64 CU (for say the RX 6800 and RX 6800 XT), and the highest-end was Navi 23 with say 72 and 80 CU, where are the lower end SKUs? Does this mean that RDNA 1 would take up the job of being the lower end parts? AMD has done this in the past – several times in fact. Don't forget, Polaris was the low to mid-range option when both Vega and even RDNA 1 launched.
In theory, AMD could also use defective dies to create a half-way house if they wanted too – with a narrower memory bus. Let's say 52 CU, thus 'filling up' all of the gaps in their current line up with RDNA based GPUs. Below is a table where I made an example of what we could see – please take this with a truckload of salt. We do not know how many CU their GPUs go up to.
| | | | |
| --- | --- | --- | --- |
| GPU Name | Die | CU | Memory Bus |
| RX 5500 XT | Navi 14 | 22 | 128 (14gbps) |
| RX 5600 XT | Navi 10 | 36 | 192 (12gbgps) |
| RX 5700 | Navi 10 | 36 | 256 (14gbps) |
| RX 5700 XT | Navi 10 | 40 | 256 (14gbps) |
| RX 6700 XT | Navi 21 | 48 | 256 (16gbps) |
| RX 6800 | Navi 21 | 56 | 320 (16gbps) |
| RX 6800 XT | Navi 21 | 64 | 320 (16gbps) |
| RX 6900 | Navi 23 | 72 | 384 (16gbps?) |
| RX 6900 XT | Navi 23 | 80 | 384 (16gbps?) |
Vega 56 and Vega 64 had the RX 4xx series, and later updated to the 5xx series, which has been present even during the July launch of the RX 5700 and RX 5700 XT. Indeed, if you think about it, AMD still has Polaris on offer – slowly phasing it out now the RX 5500 series is making its way to shelves, and the RX 5600 was just announced too.
Oh – and I might as well throw in a tiny bit of Nvidia news, although I would take this all with a huge truckload of salt. There has been numerous reports recently that RTX 30 will sport half the power consumption and up to twice the performance, but the claims are extremely ambiguous. A few people I've spoken to claims that there is definitely power improvements for the next-gen Nvidia cards, but they do know that Ray-Tracing will receive a nice bump in performance compared to the previous generation.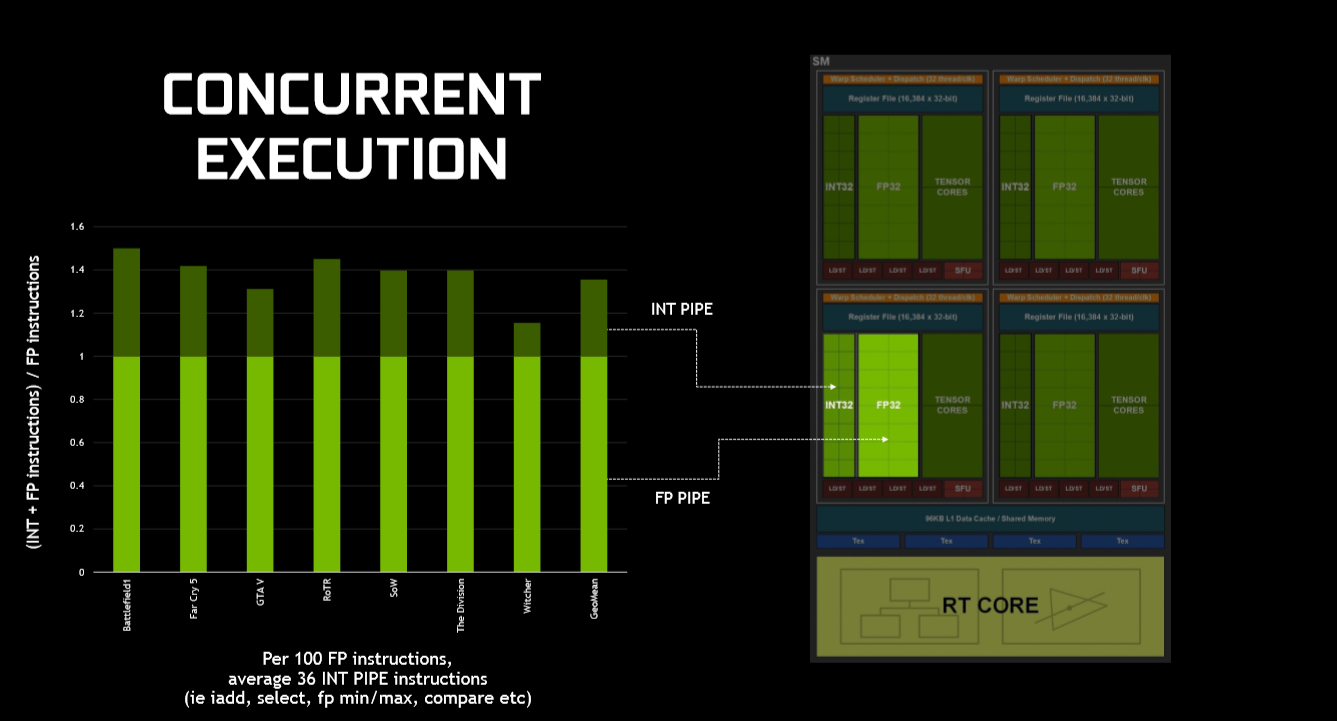 I've no information on how this is accomplished, but at a pure guess, given how small of a footprint the RT tech inside Turing was (about 8 percent-ish of the total die size), and given the shift to the 7nm process, Nvidia could simply double the number of RT cores per SM. This would then potentially be accompanied by an improved RT design (so not only is there more RT cores, but each has 'better IPC'). I wouldn't be surprised if Nvidia also cranked up the number of Tensor Cores too – as they're using for so much inside Turing.
Certainly, higher core clocks and more CUDA cores will likely be the order of the day too. But, I'm unsure if these CUDA cores will see a radical change compared to Pascal to Turing. The CUDA cores of Turing received a lot of enhancements over Pascal, so whether this is the case yet again, or whether GeForce RTX 30 will be more a refresh of the CUDA cores, albeit with the 7nm process, better memory and (of course) drastic Ray-Tracing performance I don't know.
Other Articles You Might Like