Mass Effect 4D Theme Park Attraction Coming In 2016

Electronic Arts are working together with he theme park California's Great America to bring us something very different; a "4D holographic attraction" featuring characters and settings from Mass Effect.
The new Mass Effect attraction will be debuting in the theme park's Action Theater, which means it will be a motion simulator experience.  The attraction that is currently at the Action Theater, which is located in the San Francisco Bay Area, is Mumble's Wild Ride; which is based off of Happy Feet.
The upcoming Mass Effect themed attraction is being described as, "Riders will climb aboard motion-based seating and wear 3D glasses as they are taken on a thrilling adventure. A live performer will curate the journey and appear to interact seamlessly with the next generation 3D visuals. These elements will be integrated with motion seating, high tech [sic] sound and other 4D effects to create a truly compelling and immersive attraction. Guests will travel through space to a distant planet, face off against bigger than life adversaries and ultimately help save the day."
Patrick O'Brien, EA's vice president of entertainment and licensing said in a press release today, "EA and BioWare are thrilled to partner with Great America and see one of our most iconic games turned into an exciting high-tech attraction."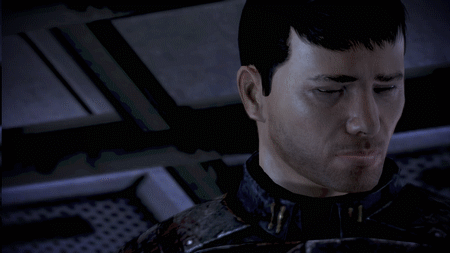 Other Articles You Might Like