The early part of next year for gamer's is going to be incredibly exciting, not least of which because we see the release of Metro Exodus, the post-apocalyptic FPS being developed over at 4A Games.
4A Games and Nvidia have always had a good relationship, with earlier the Metro games supporting Nvidia's PhysX technology (and it looked rather awesome for the time too, albeit very expensive for the frame rate of the then current cards). So it is rather fitting that the first game announced to take advantage of the companies Ray Tracing technology was Metro Exodus, set for release February, 2019.
According to Ben Archard (who is the games Rendering Programmer) in a statement to Rock, Paper, Shotgun the studio are targeting 1080P at a steady 60FPS if Nvidia RTX effects are cranked up.
"We're always going to be pushing 60 fps. But we'll see what we get. Obviously, there are three cards there and we'll see what profiles we can get for each," said Ben.
"It's 1080p, yes. That's the goal, but we'll see how it goes. That's the trouble, we're developing it and optimizing it. We've got an existing engine with the existing systems, so a direct comparison isn't really fair. Yeah, when you first do it and first implement ray tracing in a naïve way, it's more expensive, it's slower. But if you optimise, yeah, you can get there. You get it up to frame rate and that's what we've been trying out. Actually saying what the final difference is, I can't because we're not finished."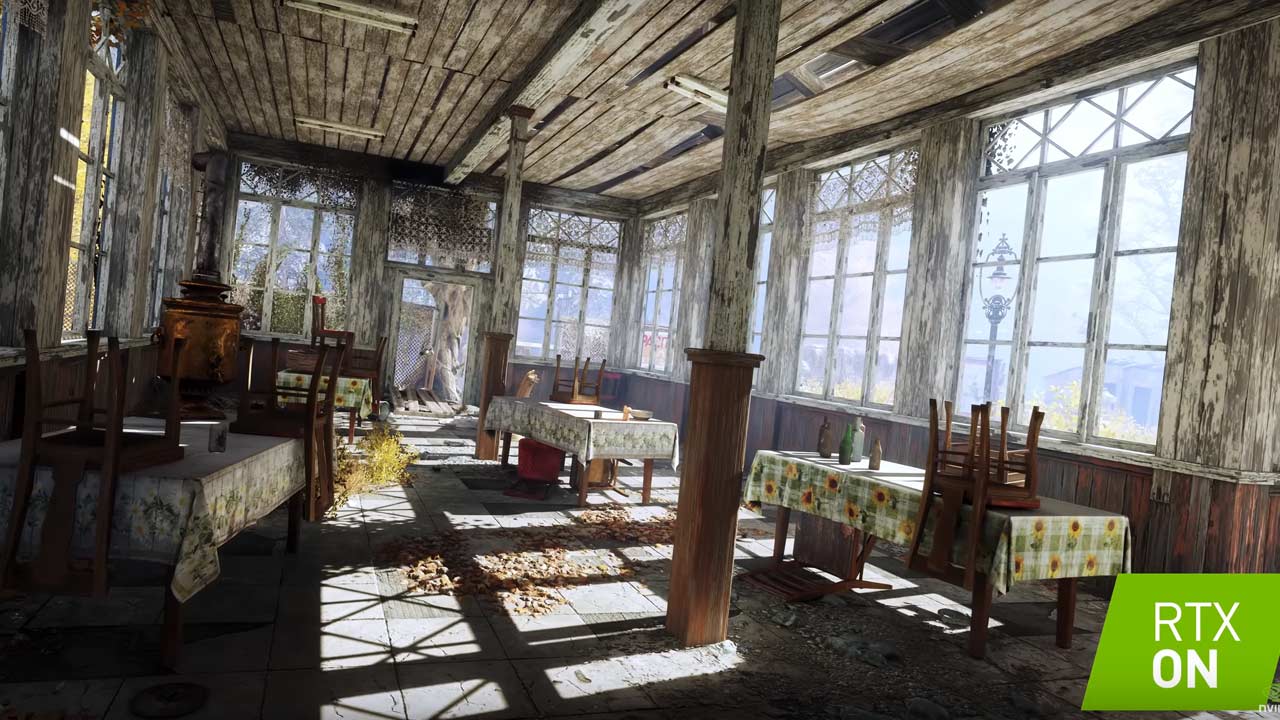 So there's a few takeaways here; the first is that the team are still optimizing the game (with it being about half a year away from release), with the SDK and drivers of the graphics cards still early. It also seems that developers are still understanding how the technology works, and likely will need to tweak and adjust their game engines too.
But the other obvious issue – there's no information as to what hardware 1080P 60FPS is being the target of. There's a rather large difference in performance from the RTX 2070 graphics card to the RTX 2080 Ti, with the latter owning considerably more CUDA cores, RT cores and Tensor Cores, plus memory bandwidth.
If it's the RTX 2070 that we can expect 1080P 60FPS (and we certainly hope it is…) then that's pretty darn good, and a great sign for owners of the higher end SKUs. If it's the RTX 2080 or worse, the RTX 2080 Ti – well, that's not so good.
There have been reports that the GPU does struggle at higher resolutions with Ray Tracing enabled, with some reports that the RTX 2080 Ti wasn't capable of hitting 1080P 60FPS constant with Shadow of the Tomb Raider. But the developers of the game have also clarified that the patch will come after the games launch mid next month, and they're still improving performance.
https://www.youtube.com/watch?v=3QY6rL2KiDU
In traditional pixel pushing power though, there are also reports and benchmarks showing that without the RTX technology enabled, the cards are capable of hitting between 60 and 100 FPS… at 4K.
Ben Archard also confirmed that it was of course possible to switch off RTX features as you would any other graphical options. He said "'Okay, we're going to switch over to traditional global illumination systems, or we're going to switch over to the modern RT GI system. It's an optional feature, but it's a really, really important feature."
Below you can checkout the official Metro Exodus trailer showing off the Ray Tracing effects on a GeForce RTX card.
https://www.youtube.com/watch?v=7Yn09UHWYFY
Other Articles You Might Like