So Microsoft just finished up their 2014 conference and started the train for the others to follow. We saw some new game announcements and a look at a few games.
Sledgehammer Games started things off with Call of Duty Advanced Warfare. And as usual they only showed the single player, I think I speak for everyone on this but barely any people play the campaign for Call of Duty, while they are enjoyable and well made, they're over in a few hours and off to the multiplayer everyone goes to for the next 12 months. It would have been nice to the multiplayer being shown instead.
I've been a Call of Duty fan since the original on PC and played pretty much every one of them like a addict up until Modern Warefare 3 when the series officially got boring. Modern Warfare 3 was boring and Black Ops 2 was a massive disappointment to me personally after the original Black Ops and other then playing a fair amount of Extinction, Call of Duty Ghosts is probably the worst in my opinion. But at least the graphics are pretty.
Assassins Creed Unity also was shown for the first and while I enjoyed Assassins Creed 4 Black Flag, the game was definitely not made with next gen in mind. Unity however looks stunning from a visual standpoint and the animations and movement look fluid and stunning and the addition of Co-Op is a awesome feature. Will it be mission specific or will it be the entire game? I'm hoping the whole game as it will be a great game to play with friends will free running all over the place. Here's hoping they add some more depth to the games combat though as all the games have been far to easy and mundane or maybe that's the action game addict in me talking. Also Ubisoft, please ditch the games multiplayer, nobody plays it.
Sunset Overdrive by Insomniac games was also shown and is it just me or is it still super weird to see Insomniac on anything but PlayStation still?  Anyway back to the gameplay. It's definitely a looker, I'm glad games have started to ditch the whole dull colour pallet for something much more appealing. Gameplay wise, I'm not completely sold. While it does look fun it still needs something to get my attention. I'll definitely will be checking out as much gameplay as I can but right now the game doesn't scream must buy…yet.
Dead Rising 3 is coming to PC and also getting some new DLC and man did it look fun and the title itself gets a thumbs up, Super Ultra Dead Rising 3 Arcade Remix Hyper Edition DX Plus Alpha. I will get it just so I can play as Akuma and throw out Air Gohadokens on the zombie horde. It's also availible today so go and check it out! 
The Witcher 3 also got a stunning demo where you hunt down a griffon and from a visual point of view, the game looks stunning. The combat looks enjoyable and the voice acting and the scale just look amazing. Walking through the world looks to be fun and the developers have said the game is supposed to be huge, Bigger then Skyrim and that was a big game in it self.  The Xbox One needs some good RPG's and this game can't come out soon enough. Definitely going to check this game out.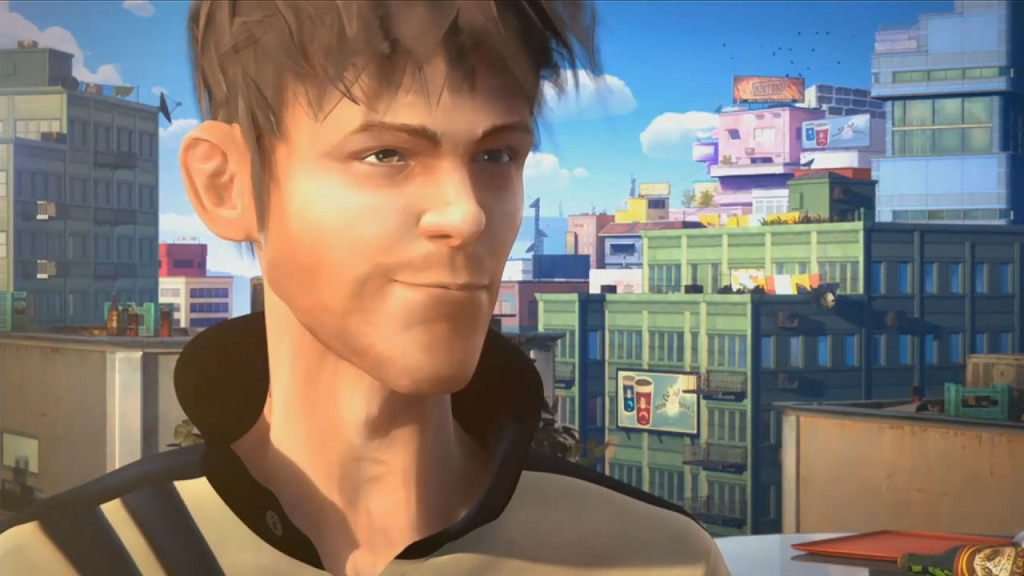 There was also some trailers for some games such as Evolve, made by the developers of Left 4 Dead, so you know its going to be some awesome co-op fun for you guys to sink your teeth into. Also Xbox is getting any DLC first which funny enough a lot of games are seeming to do. How long they get it first is unknown at the moment but it's good for Xbox fans. There was also a trailer for Tomb Raider called Rise of the Tomb Raider. The reboot was a excellent game which I very much enjoyed minus the tacked on and ever so dull multiplayer. Hopefully Crystal Dynamics just focuses on the singleplayer this time around.
Microsoft also showed lots of support for the indie developers and while I'm not really a indie gamer, its great to see them showing lots of support and love to the Indies. They showed trailers for Inside, made by the developers of LIMBO as well as a trailer for for Project Spark which is sure to please the dormant game devs in us. Microsoft also showed a trailer for another game they are planning to bring back to life like they did with Killer Instinct last year called Phantom Dust. Dragon Age also made and appearance with a stunning trailer but not much else.
Fable Legends, a new game in the Fable franchise has you playing with friends in a new co op game. It's for the fans of Fable but as I'm not in that group, my interest was little if at all in the game. What I was very happy about was the reveal of Crackdown 3, Turn the clock back to 2007 and you bought the Halo 3 beta and you got a free game called Crackdown with it! That was pretty much the mentality of people back then but the joke was on them when Crackdown turned out to be a really fun and over the top action game and when Crackdown 2 came out the game was given a injection full of roids and was even more fun then the original. Crackdown 3 is being made the team who created the original creator David Jones and here's hoping we some gameplay of it soon.
And last but certainly not least, you can't have Xbox without some Halo. Microsoft officially announced (Although this was leaked awhile ago) The Master Chief Collection. This mega pack of Halo goodness comes with Halo: Combat Evolved Anniversary, Halo 2 Anniversary and I think I can also speak for everyone on this as well about how absolutely amazing it is that the Halo 2 Multiplayer is making a epic comeback with new graphics but the same solid and exceptionally fun gameplay running at 1080p and 60FPS. Plenty of amazing memories playing Halo 2 and I can't wait to play it till November. Halo 3 and Halo 4 are also making an appearance in the collection and while this is just a hunch, I'm going to assume only Halo 2 will have its multiplayer included. Along with the games you also get access to the Halo 5 Guardians multiplayer beta which is set for December included as well access to the Halo Nightfall series and for all you achievement hunters out there, it comes with a 4,000 Gamerscore. Definitely some good stuff there for all the Halo fans such as myself.
Overall the conference was decent. Microsoft definitely meant it when they said it will be all about the games and its good to new the old Microsoft back but I would be a liar if I said I was blown away. The conference was better then their previous attempts, it was disappointing to not see gameplay for some games like Tomb Raider and Crackdown and the exclusive game Scalebound, by Platinum games only having trailers was disappointing. Also I was pretty let down by a lack of Gears of War, especially when they showed the Crimson logo for it at the end. Overall a good effort by Microsoft and its glad to see they mean business with the focus on games but the conference was a little lacking. At least there was no TV and Kinect stuff though!
Overall I would give Microsoft's Conference a solid 7/10. EA's turn next and I'm guessing we will see gameplay from Battlefield Hardline, Dragons Age and Mirrors Edge, also please show yourself Mass Effect!
Other Articles You Might Like
Tagged with
e3
,
e3 2014
,
e3 2014 conference
,
gaming
,
halo
,
opinions
,
press conference
,
thoughts
,
video games
,
xbox e3
,
XBox one
.