For a while there it felt like a day didn't pass without a new rumour or leak on Intel's upcoming 9000 series of CPUs, which is of course led by the flagship processor the i9 9900K. But, things have been quiet on this front for a little while… until now.
Thanks to the Taiwanese website benchlife.info, we have some of the finer details about the 9700K and 9900K SKUs. Of course, we already know that the Core i7 9700K is an 8 core, 8 thread processor and the Core i9 9900K is an 8 core, 16 thread processor. But, a table has surfaced which not only shows a TDP of just 95W, we also have some details on the clock speed. As you can see below, when idle both chips are hovering at 800 Mhz, but their actual base clock speed is 3.6 Ghz.
The main difference, as you might expect, is the turbo (or boost) clocks. For the 9700K, the maximum boost is 4.9 Ghz. This is put on just a single core, so looking at what happens when more cores are invited to the party does show some differences. For two cores, we see a boost of 4.8Ghz, 4.7 for 4 cores. and 4.6Ghz across all cores. What's very important to remember, though, is that the i7 9700K is going to be the  very first i7 chip without hyperthreading support. So when it comes to this SKU, all the weight is on those physical cores.
Moving over to the flagship i9 9900K, which is what I suspect you all care about more,0. on both single and dual cores we see 5Ghz, 4.8Ghz on 4 and 4.7Ghz on all cores. Check out the tables below for all the details, but you can find the source here.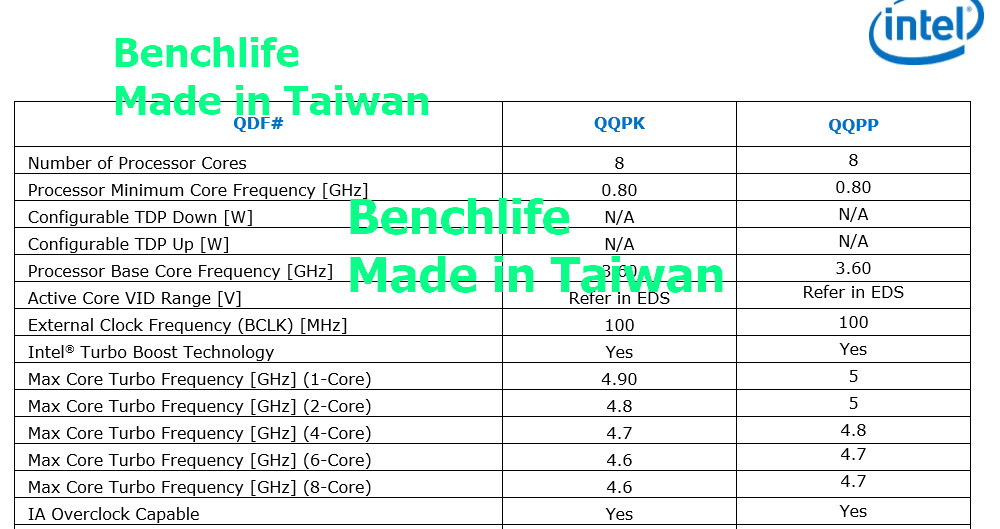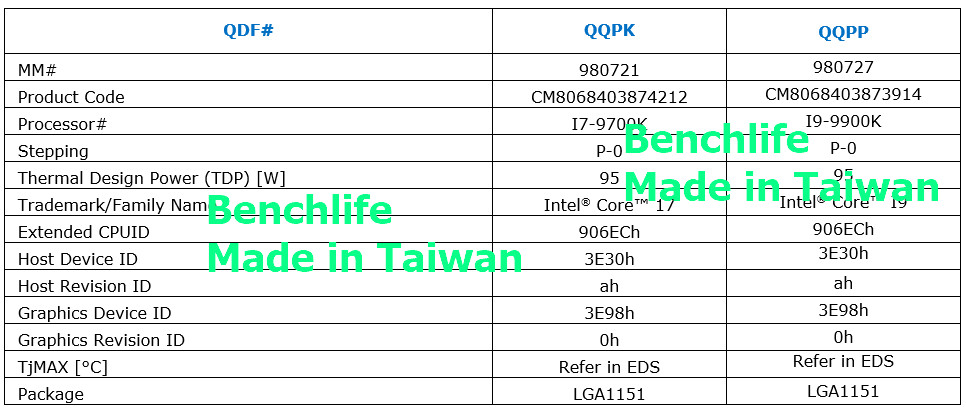 Other Articles You Might Like