What do you get if you take something that's already great, and then make it even better? This is precisely the situation with both the B450 motherboard chipset and the AMD Ryzen 2 series of processors.
Last April, AMD shocked the tech world with the release of the first generation Ryzen processors. The performance and value of AMD's then new CPU architecture silenced doubters that team red would be able to ever compete with Intel again. Fast forward more than a year, and things have only improved for AMD – with the Zen+ architecture building on what was great with the first generation processors and addressing some of the flaws.
Much the same could be said regarding the B450 chipset too; making subtle tweaks to the B350 chipset such as better VRM design, improved overclocking and core boosting and so on.
In our humble opinion, while you can debate on the raw gaming frame rate of advantage Intel's Coffee Lake processors has over AMD Ryzen processors (and we'll get into performance soon), the B350 and B450 series of motherboards are a product which best reflects AMDs greatest strengths against Intel, sheer value for the customer.

At a glance, the B450 chipset is very similar to that of the X470, there are concessions to be made sure, the number of USB ports has received a snip and IO is diminished compared to its more expensive X470 brothers; but the most important aspects of AMD's chipset remains intact.
The company made the incredibly wise decision to leave the overclocking features of the board as is (we'll discuss manual overclocking soon), AMD leaving Precision Boost Overdrive, XFR2 and so from the transition from the X470 to the B450. If you are in the market for a gaming focused build and are aiming to have a single GPU, and a modest number of hard drives, you could do much worse to save your pennies and grab a B450 over the X470 boards on offer.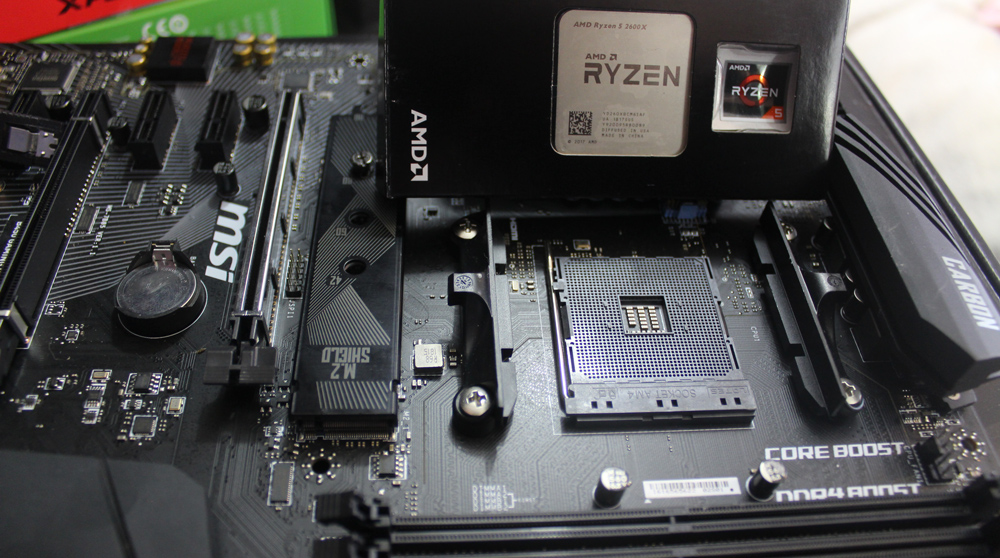 Okay – so how does the B450 distinguish itself from the older B350, and if you have a B350 board now, should you jump in and make the upgrade? Well, for a start the B450 (much like the X470 over the X370) is much kinder to different memory configurations and tends to just be better with compatibility out the box. You'll also notice slight tweaks to the VRMs and power distribution of the board, but these are minor tweaks in general but can make higher clocks speeds more stable.
Other major improvements including Precision Boost Overdrive and StoreMI. StoreMI is particularly interesting, allowing you to combine drives together into a single volume. So for example, you could 'combine' an SSD and a standard mechanical drive and you get faster access and transfer times as the system figures out which files you use most consistently. It's a brilliant system, and isn't officially supported on the older chipset.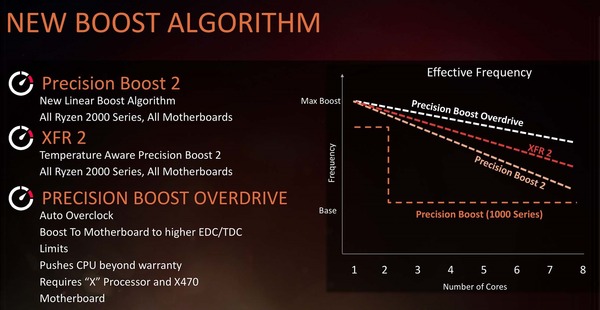 There's also Precision Boost Overdrive, allowing the motherboard to be easily configured within BIOS (although this feature is currently being worked on) and pretty much offers you greater multi-threading performance and single core performance by adjusting frequencies and other settings automatically.
The fact of the matter is that AMD hit Intel the same way they have in both the data center and the CPUs in the desktop themselves. Value for money – sure, you'll get 'less' out of overclocking a Ryzen 2000 processor than a Coffee Lake CPU, but that's not the point – it's giving users a product in the mid range desktop (which the B450 caters to) that doesn't feel that its hamstrung.

MSI 450 Gaming Pro Carbon AC Aesthetics and what's in the box?
MSI continues its traditional color scheme with the Gaming Pro Carbon lineup, and we have the usual blacks, dark greys, with the odd bit of silver, white and red thrown in to break up the overall design of the motherboards PCB.
Starting out at the boards rear and there's a Ps2 combination port, LAN, speaker and audio connectors for 7.1 audio – including the obligatory optical s/pdif out, lan connector, display port, HDMI, couple of usb 2 connectors, USB 3.1 gen 1 and gen 2 (both a type A and C) and connectors where you attach the aerials which offer both Wi-Fi and Bluetooth connectivity and a BIOS FlashBack+ button.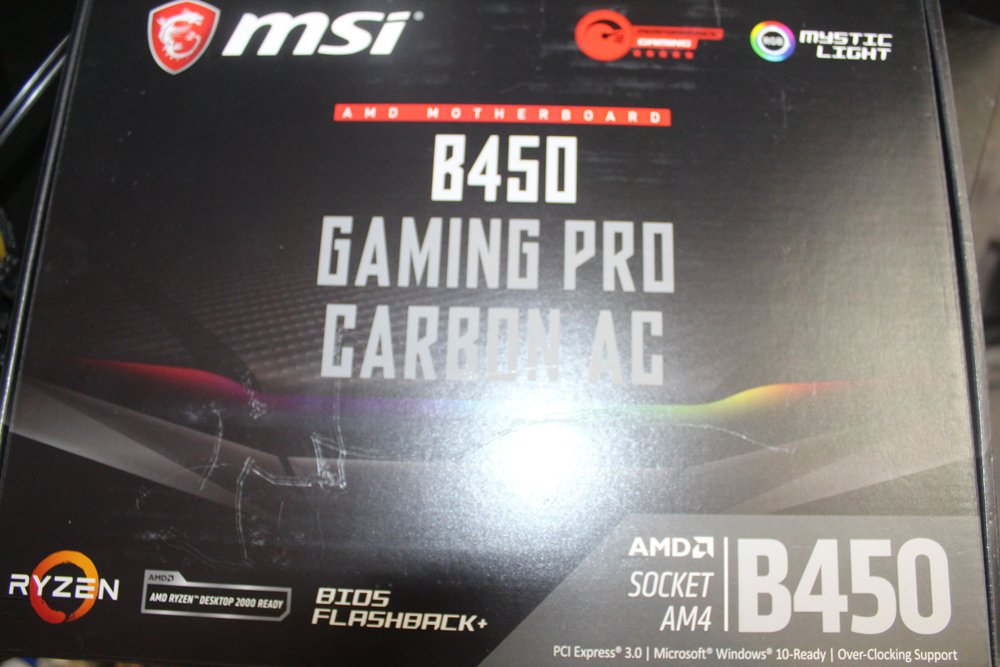 The board has a PCIE 3.0 x16 slot (outfitted with MSIs SteelArmor), a PCIe 2.0 x16 slot, and 3x pcie x1 slots. So this motherboard does support dual graphics solutions, but only two AMD gpus in cross fire, and with the knowledge one of the cards will be running in a PCIE 2.0 slot.
A small note – MSI correctly state they support RAM up to 2667MHz (which is JEDEC endorsed) but support speeds over 3466 MHz with A-XMP OC. We actually used this board for an upcoming ADATA memory kit review, and it operates at a default of 2667 MHZ. Using this board we overclocked the RAM into the stratosphere with no problems – obviously a great positive for the memory, but also shows MSIs kit is more than up to the task.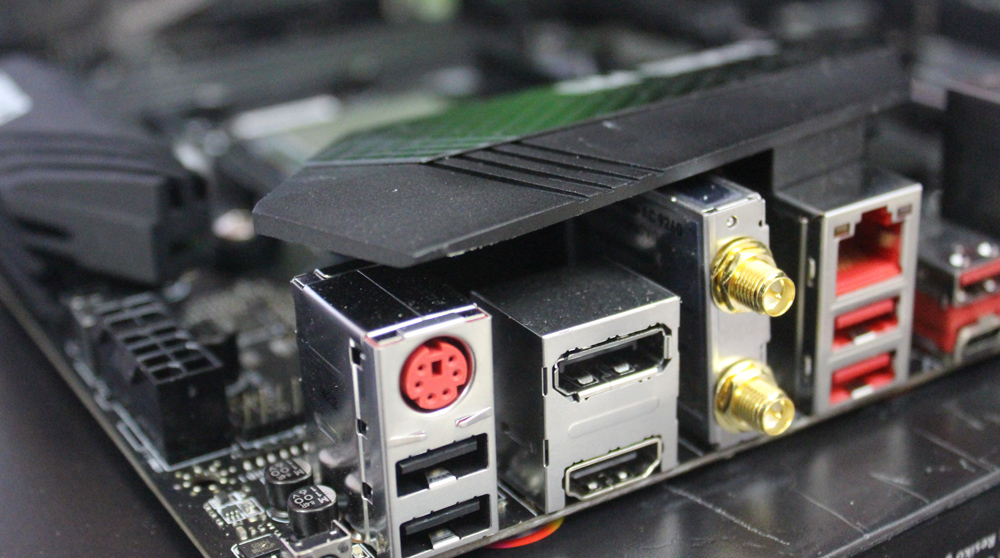 The motherboard other than that is pretty much what you'd expect – 4 RAM slots supporting a max of 64GB RAM, 6x SATA 3 ports, 2x M.2 slots (with a heatspreader on the first slot. It did knock down the temps of our Crucial MX500 drive down a few degrees). There's ports for the front audio, 4x 4pin fan connectors, plus a CPU fan and pump fan too, a single 2 pin led power connector, 2x 5050 RGB led strip connectors, and a 1x WS2812B connector, a TPM connector and support for an additional set of USB ports.
There's also the FlashBack+ I mentioned earlier. Unfortunately, pressing this button doesn't boot up a remastered version of the 16-bit classic, but instead gives you the next best thing. By plopping in a USB key you can flash to the latest bios and you do not need to even install a CPU… RAM, or even a GPU. This feature is helpful now for lazy system builders, but if you buy this board in 3 months time and happen to have an older BIOS revision and AMD have released an unrecognized CPU, or new RAM is released that the board doesn't recognize but a new BIOS fixes it… or even next year when AMD releases the Ryzen 3000 7nm CPUS, this feature is going to be your bestest friend in the whole wide world.
The board uses the RichTek rt8894 PWM controller, and given the phase design we're likely looking at a 4+2 layout with this board. It's more than sufficient for a B450 board. Even during overclocking and putting up to 1.4v through the CPU (and pushing lots of multi threaded work) the VRMS remained cooled and the board stable.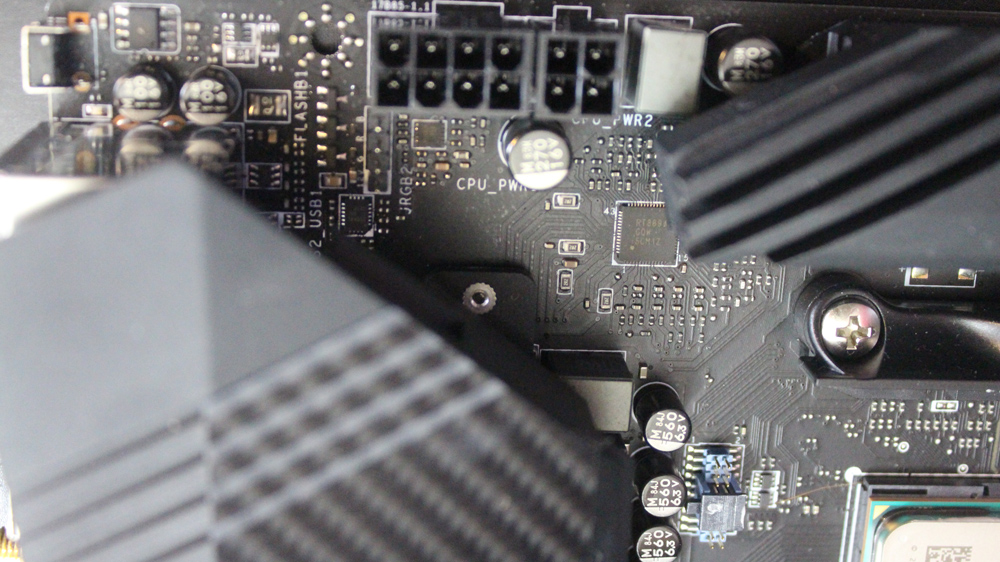 As for what's in the box: the manual and support frisbee, the rear IO cover (hands up who has installed a motherboard before and totally forgot the IO… I certainly haven't when I was a newbie… cough), a couple of sata cables, the wifi antenna, mystic light cable, the manuals and registration cards, cable labels and finally an MSI case badge logo.
The motherboard is designed well enough – generally, there's no obvious areas where you wish a component was moved half an inch away from another. A small gripe I could place at the board would be the upper left side, where the power connectors are located. There's a dual 8 and 4 pin connector, and that space is a little cramped. I imagine smaller cases could have a problem plugging in the cable (or unplugging). The 4-pin isn't required, and honestly its more for marketing generally speaking. There's no way a single Ryzen 7 2700x would draw enough power to hit the limits of the 8 pin, unless you're putting in insane voltage and cooling it with enough liquid nitrogen to freeze the core of the sun.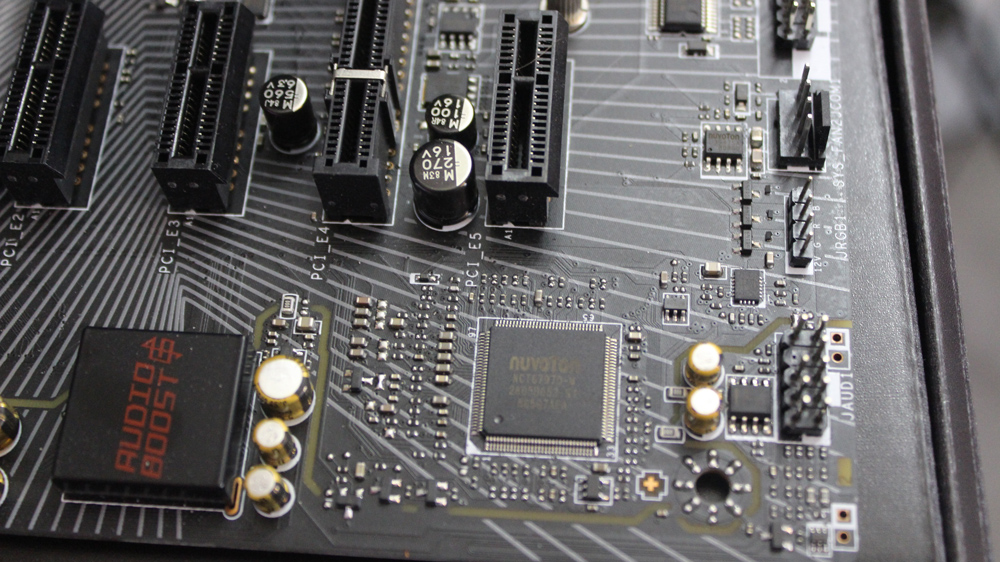 Speaking of cooling, we didn't have an issue plonking in the corsair AIO we had on hand, but if you're using a really big based air cooler, it's slightly possible you might have clearance issues so double check the size of your cooler first.
MSI B450 Gaming Pro Carbon BIOS Layout
MSIs Click Bios is easy to use and feature packed, providing access to all of the relevant board settings. There's two different modes, the first of which is "EZ Mode", which is the default when you very first boot into BIOS. It's simple enough, the main 'window' is an overview of the system specs, with the BIOS revision, installed RAM and CPU at the top, and so on – plus features and clock of the CPU.
There's the usual options for configuring and tweaking storage, A-XMP to automatically set the ram clocks and timings, and a game boost button which is a 1 click overclock for you processor – the amount dependant in the CPU that's installed in the machine.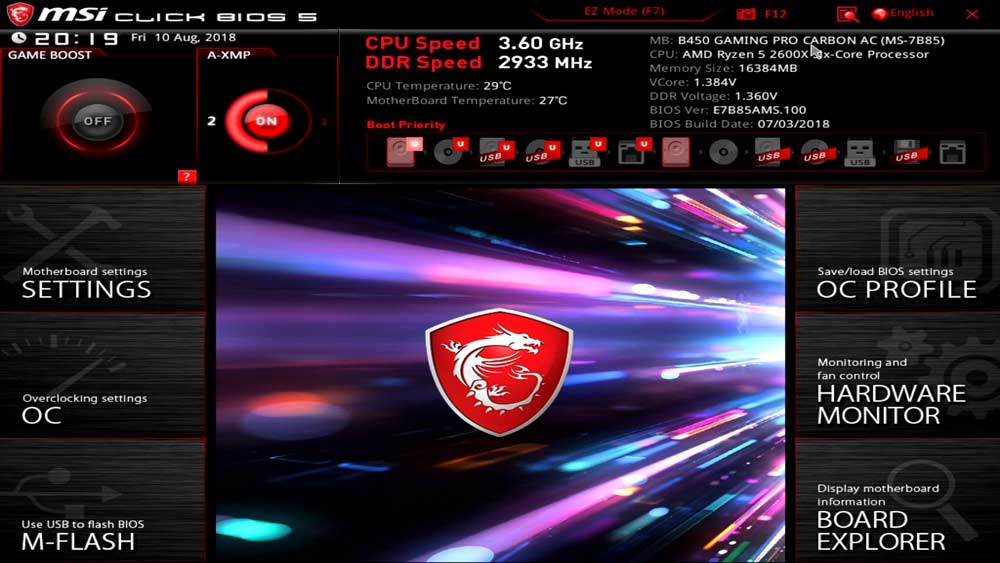 Beyond that, there's the various advanced options for power users – and this is where you'll find the overclocking options, user configurtable timings, adjust CPU features (such as disabling SMT or processor cores), disable built in components (such as if you wish to disable the built in wifi if you're not gonna use it) and much more.
It's feature packed and should cater to power users rather nicely. Although MSI and AMD provide various tweaking and overclocking software (such as Ryzen Master), you can quite happily handle all of this in the BIOS, including fan curves and for users who like a minimal startup and a simple and clean OS install (or if you are booting between several different Oses and therefore just don't want to keep adjusting settings) doing all of this in BIOS is intuitive and easy enough.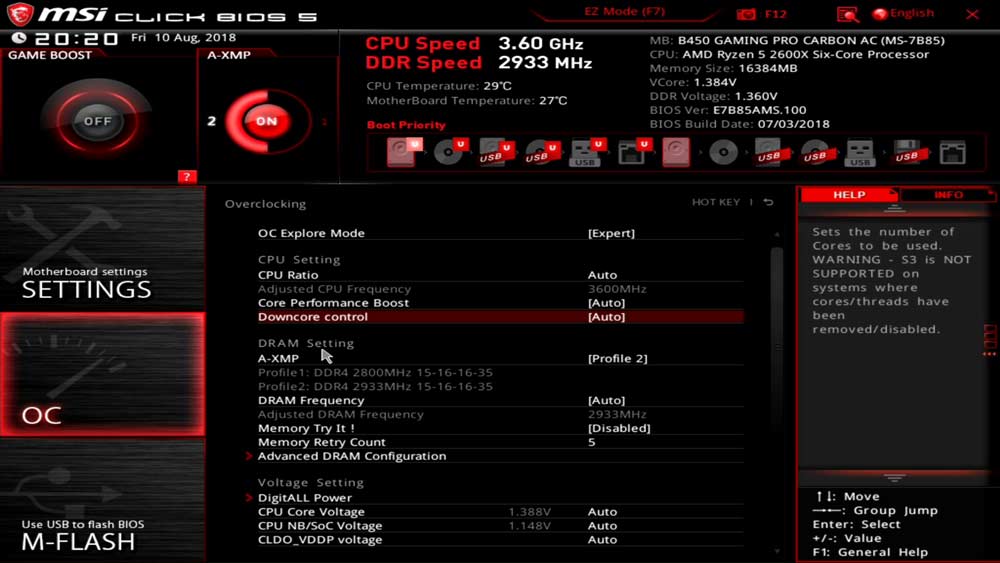 MSI B450 Gaming Pro Carbon Audio Testing
Fortunately, the motherboard sports really great audio – and as you can see on screen, the over all rating here was excellent for RightMark audio Analyzer, this is a premium B450 board, and the extra cash on things better caps and components to improve things such as audio really is evident.
| | |
| --- | --- |
| Frequency Response (40 to 15 khz) | +0.07, -0.02 |
| Noise Level DB | -107.5 |
| Dynamic Range DB | 110.9 |
| THD | 0.0021 |
| THD + Noise | -90.1 |
| IMD + Noise | 0.0031 |
| Stereo CrossTalk | -94.0 |
| IMD at 10 KHz % | 0.0032 |
| Performance | Excellent |
Nahimic – we've already covered Nahimic rather extensively in our recent B360 motherboard test – and the functionality is much the same here, so we'll link to that video here:
https://www.youtube.com/watch?v=YxOhhhieKAY
MSI B450 Gaming Pro Carbon Overclocking Results
We were using the MSI B450 Gaming Pro Carbon with a unopened retail sample Ryzen 5 2600X CPU (although provided by MSI). We weren't using fancy water loops, just a Corsair AIO and that was about the lot.
Even so, as you can see from our overclocking results – we did pretty well, hitting over 4.3GHz pretty easily… 4.4 wasn't doable though. The board would boot and sometimes crawl into windows, and if we pumped about 1.4 volts, it would just about limp through single thread tests such as cinebench, but would quickly lock up on multi threading. Games were… about as stable as a unicycle in a hurricane.
With that said, it's still fairly impressive that the CPU got into windows at all at this speed, and does demonstrate that the VRMs on the board aren't gonna be any issue if you're considering overclocking your processor.
We also hit 3466 MHZ for the ADATA memory we were testing, albeit with timings looser than we'd like – but that's to do with the RAM and not the motherboard. Once again we're reviewing this RAM soon so hold on tight!
Motherboard Software
Starting things out with Mystic Light 3, allowing you to configure the onboard LED of the motherboard, along with lighting for other components too. So for example, case LEDs, GPU lighting, and even RAM (such as with the Adata RAM here). It can be configured with various templates, or you can configure your own, or turn off all the lights if it's not your thing or its nighttime and you want to leave your rig on to say download a game from steam.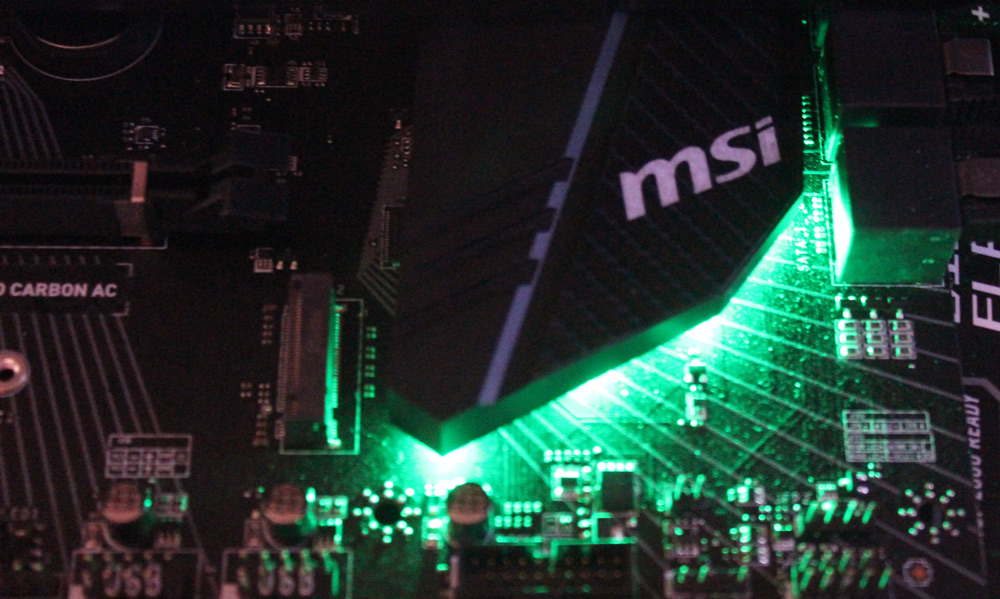 Applications like Command Center provides a similar functionality to AMD's own Ryzen Master, offering you the ability to tweak clock speeds and voltages, and with Command Center also change fan profiles and much more. It's easy to use and intuitive enough, but Ryzen Master is a little nicer for power users because of the ability to disable certain features such as SMT.
There's also the other usual suspects, such as live update which updates all the motherboard drivers and software with a few clicks and also MSI Gaming App. This provides control for lighting and so on, but also allows for you to configure various short cuts for MSI hardware – such as mouse and keyboard short cuts, use dragon eye to watch youtube / stream videos while gaming and so much more.r
Ryzen 5 2600X Overview
The Ryzen 5 2600X is probably about the best value CPU for gamer's in AMD's lineup, with the CPU retailing about $100 cheaper than the Ryzen 7 2700X right now. A quick overview of the specs then – 6 cores, 12 threads, 16MB level 3 cache and 256kb level 2 cache per core, base clock of 3.6GHZ and max boost is 4.2GHz, although it is overclockable with XFR and precision boost overdrive, and users can also adjust clocks and voltages too thanks to it being an 'x' chip.
As with the 400 series boards, AMD took what they had with Zen, and improved it on the Zen+ architecture. One of the key ways they've done this is by moving onto the 12nm process, and tweaking clock speeds. They can't compete with Intel yet, but it is enough to provide a little extra grunt to things.
AMD also reworked the memory controller of Zen+, allowing it to handle faster ram without as much encouragement and grumbling, and also tweaked the cache for faster access times and lower latencies. We actually did extensive tests of that in a previous video comparing a 2700x against a 1700X, so if you want more info feel free to go ahead and check it out!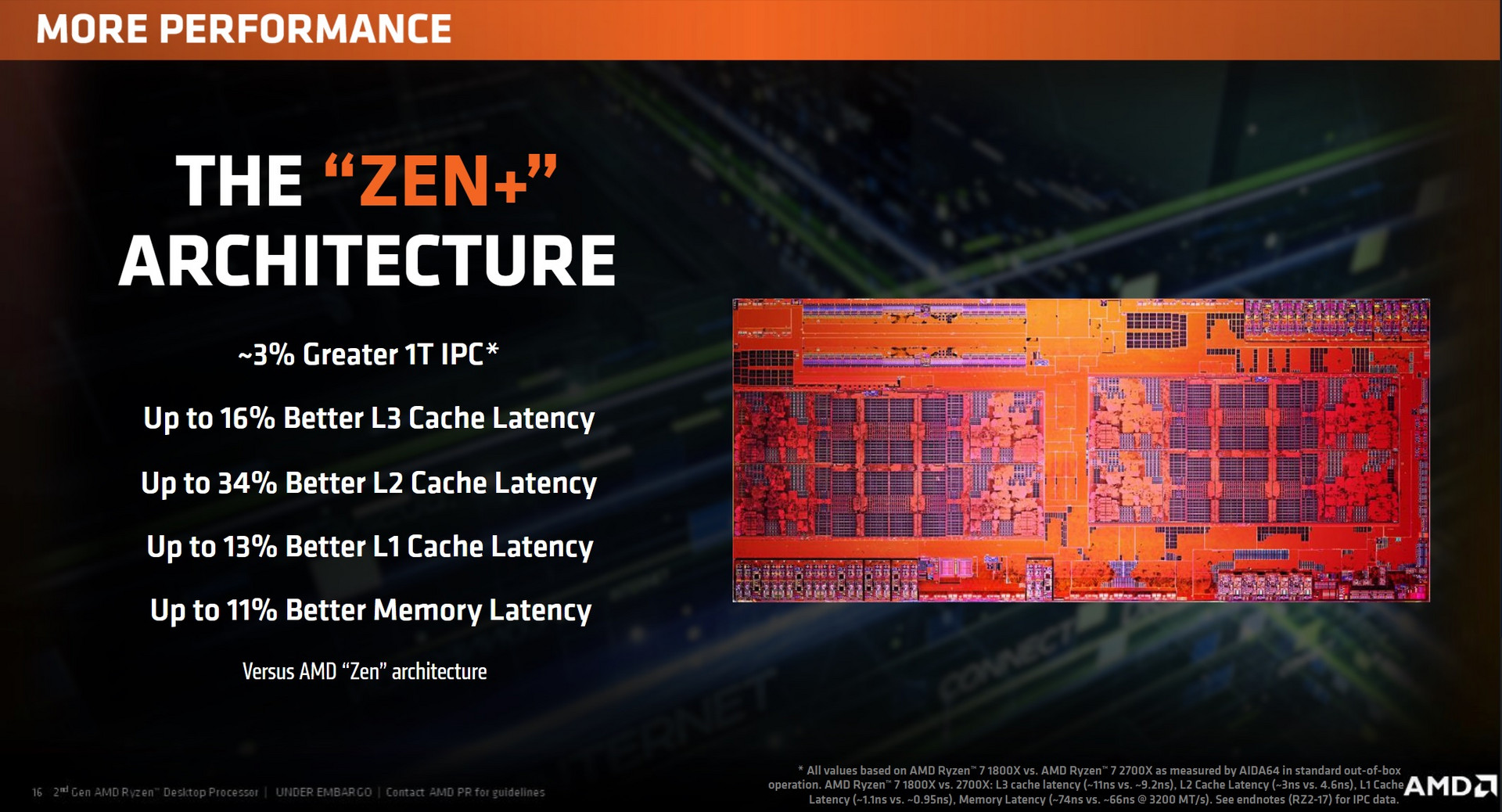 This is on top of the other 'stuff' we've discussed such as XFR2. To put things simply, a Ryzen 5 2600X probably isn't going to be enough to convince a Ryzen 5 1600X user to upgrade, but it is a nice refresh of an existing architecture, allowing AMD to squeeze a bit more life out of Zen before next years Zen2 (which is going to be based on 7nm and offer a broad list of changes and improvements).
https://www.youtube.com/watch?v=_iME1D4dQAY
All told, our testing confirms AMD's own claims of Zen+, that if the newer architecture is pitted against the older chip, the newer design will be about 2 – 3 percent faster (so a 2-3 percent IPC gain). In practice, it's a little more, given faster memory support and higher clock speeds.
Ryzen 5 2600X & B450 Gaming Pro Carbon Benchmarks
The Ryzen 5 2600X is a beastly chip, and in our comparison we pit it up against a Ryzen 7 2700X and an Intel I7-8700 processor and throw in some overclocked Ryzen 5 2600X too.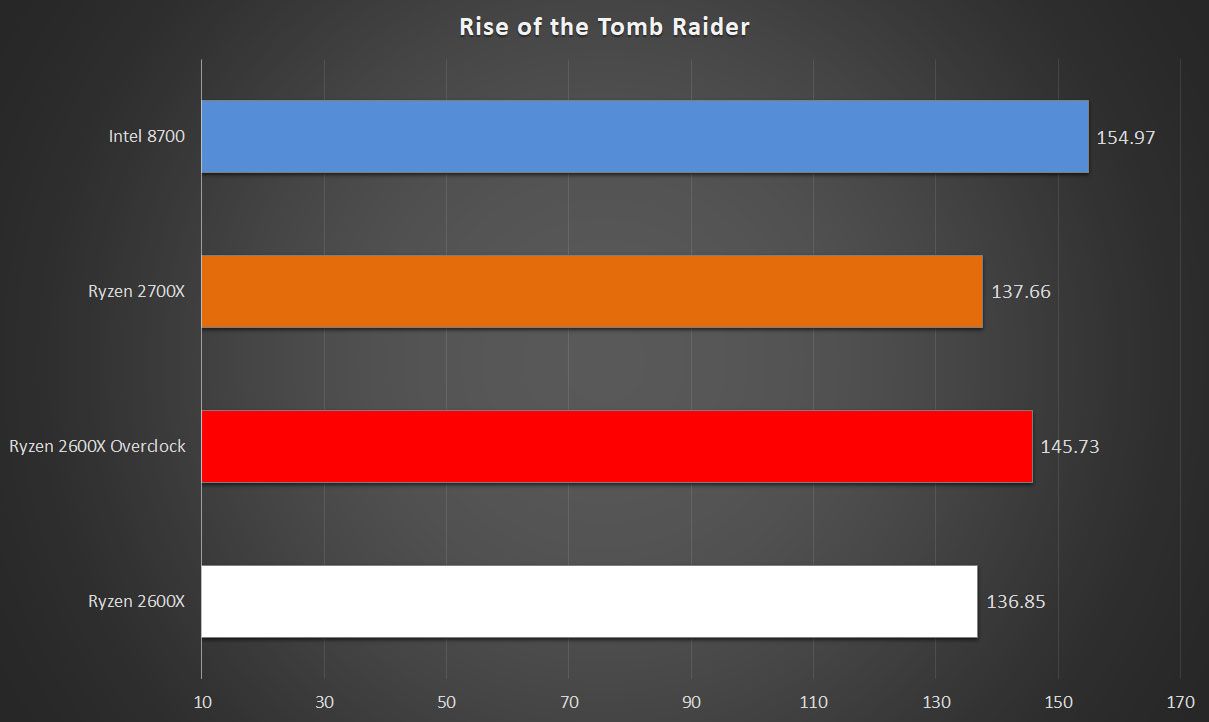 Starting out – as always, is Rise of the Tomb Raider, which we suspect will be either replaced outright or at least added to by Shadow of the Tomb Raider when its released in a few weeks. We're using DX12 mode here, on high settings and between the two Ryzen models there's no difference at all in frame rate, falling into the margin of error terroritory.
Rise of the tomb raider does scale well with CPU cores – particularly in a few areas such as geothermal valley, but as our CPU core count scaling tests demonstrated (you can check that out in the video description), a dozen threads is more than sufficient to power the game. Intel's 8700 does win out here – the higher clock frequencies scoring a win – but then it is a more expensive chip too.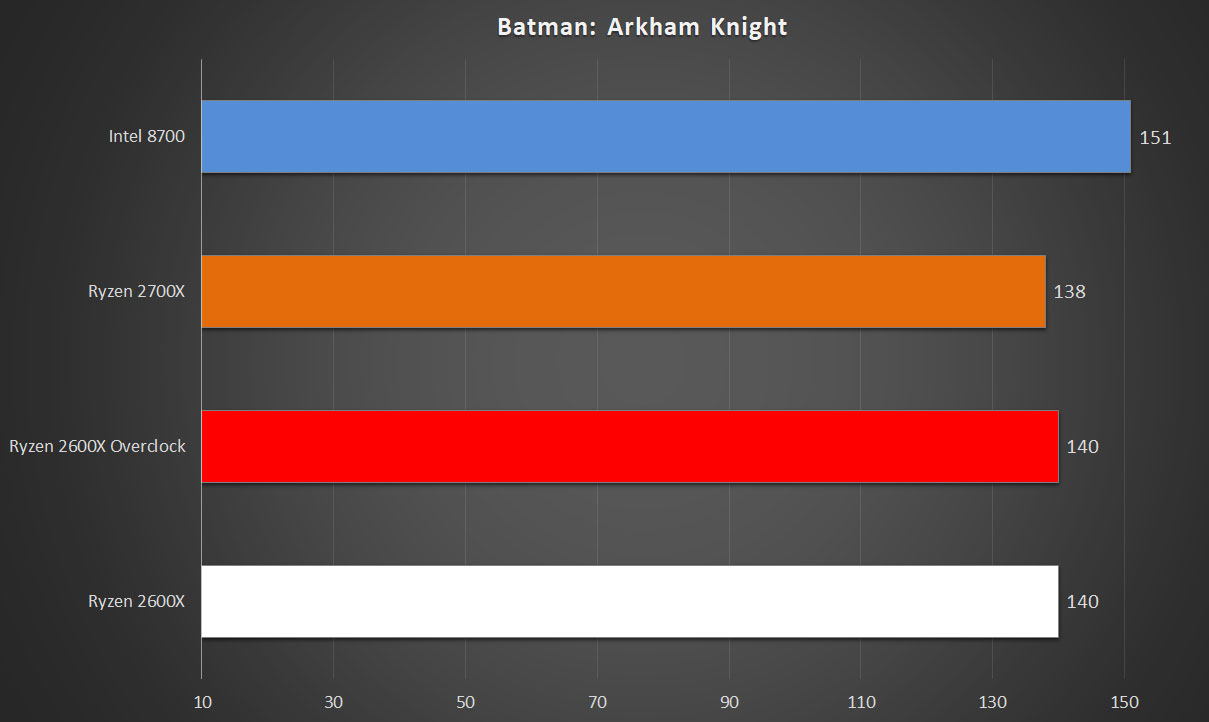 Batman Arkham Knight is next up to the podium, and it is a DX11 game, but with a lot of open world environments. Once again, Intel leads the charge – but truthfully being only 11fps faster (140 to 151) is only going to affect those with very high refresh rate screens.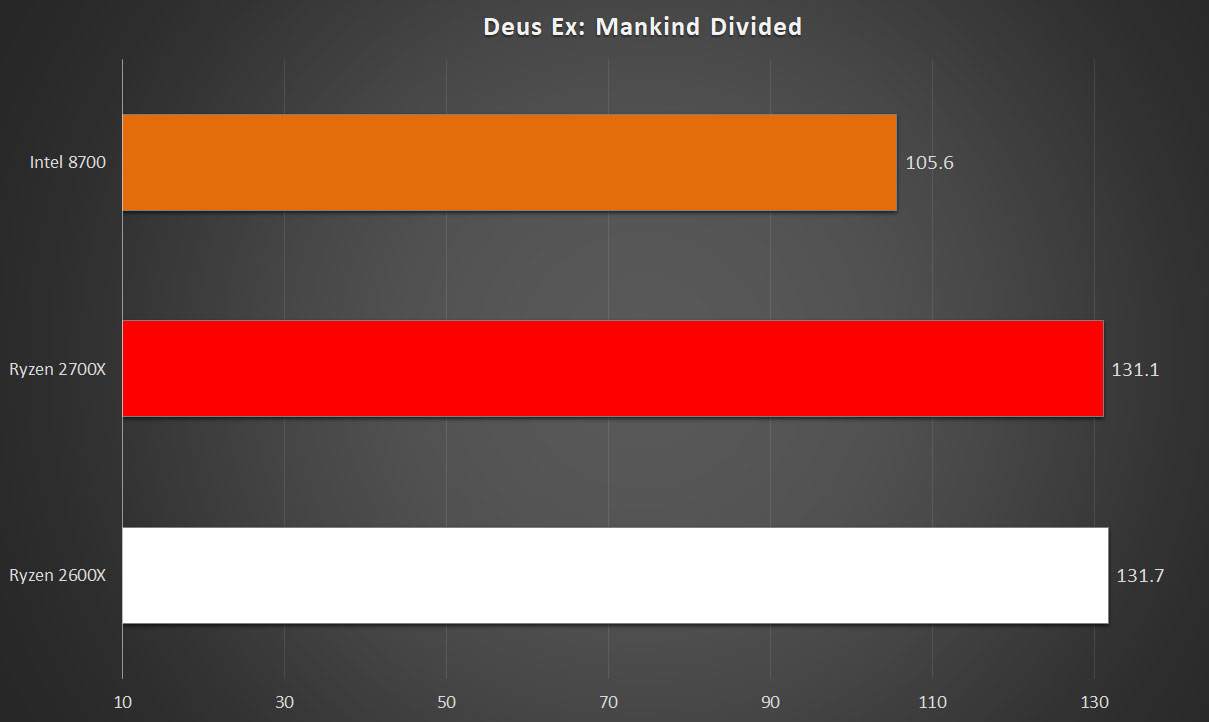 Deus Ex and again, the ryzen 5 2600x and 7 2700x are neck and neck, and reinforces that for gaming at least in 2018, the 12 threads of the Ryzen 5 2600X are plenty.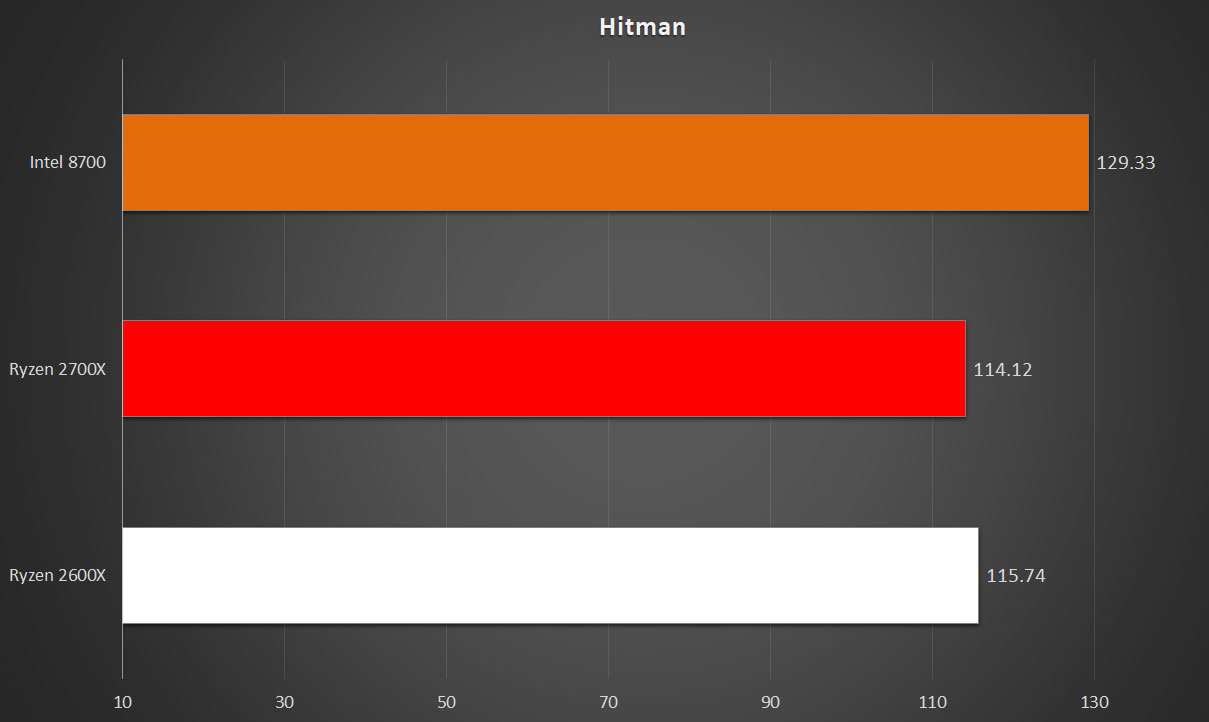 The same is also true for Hitman in dx12 mode. Again Intel spring into the lead, but the difference will only be noticeable if you're CPU bound and not really pushing the GPU.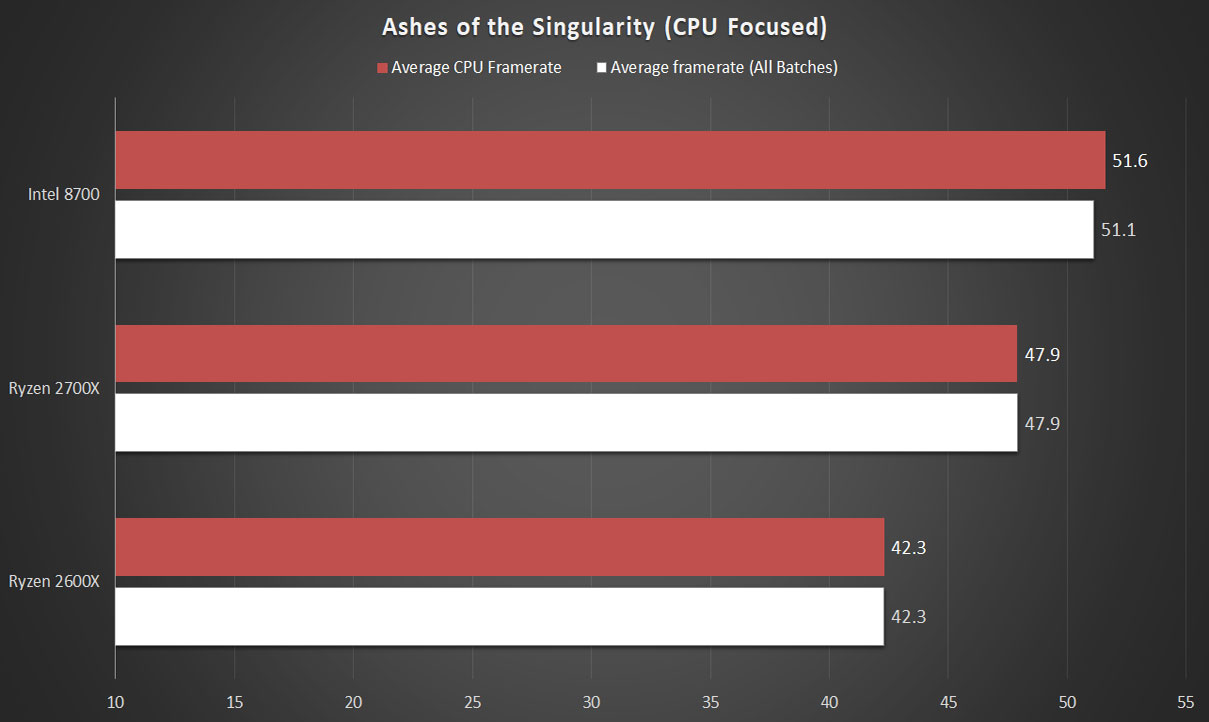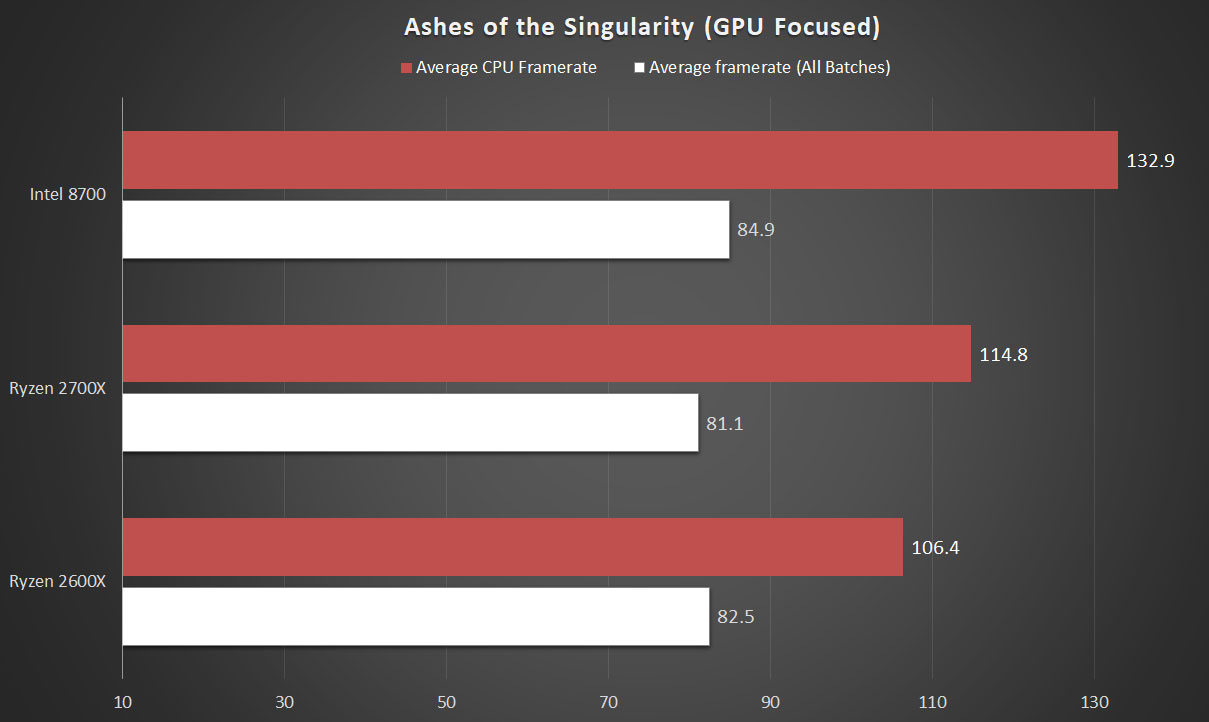 Finishing up with have Tomb Raider 2013 and AOTS. TR2013 is within the margin of error (again) and as for AOTS, well the results speak for themselves.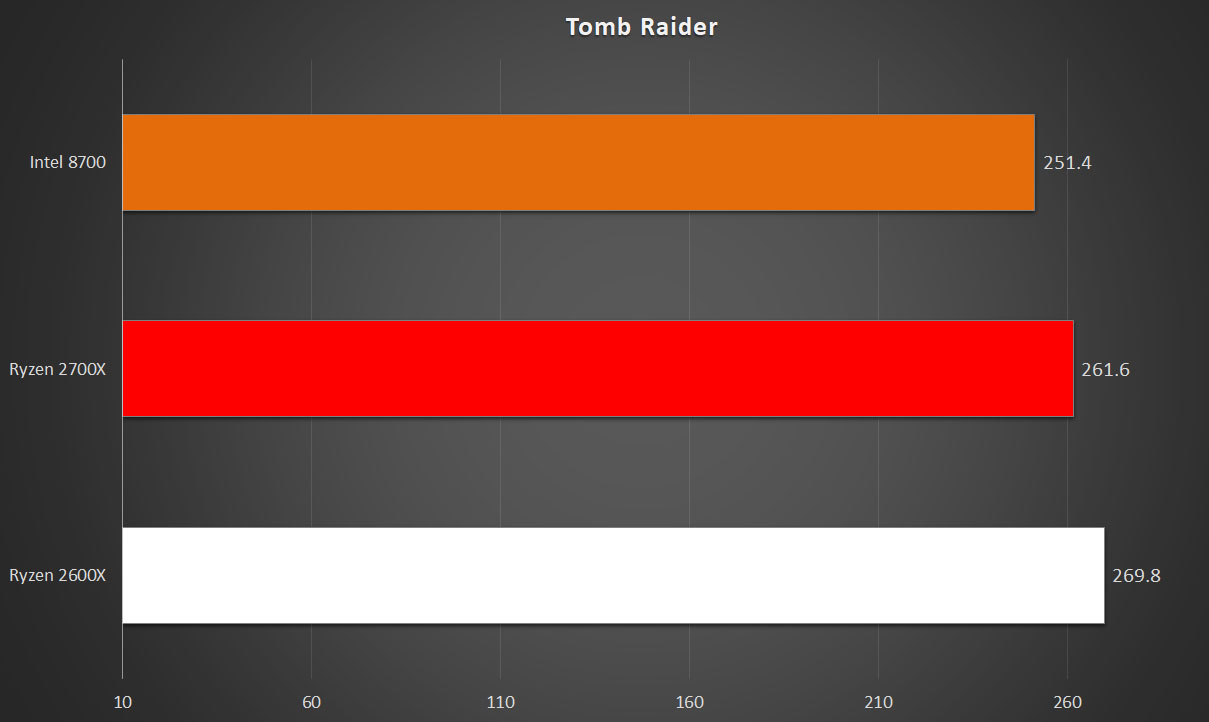 The i7-8700 is beating the 2700x purely because of clock speed, and the 2600x brings up the rear with the GPU tests. With the CPU testing there's clearly a bigger difference… but then AOTS is a more extreme case.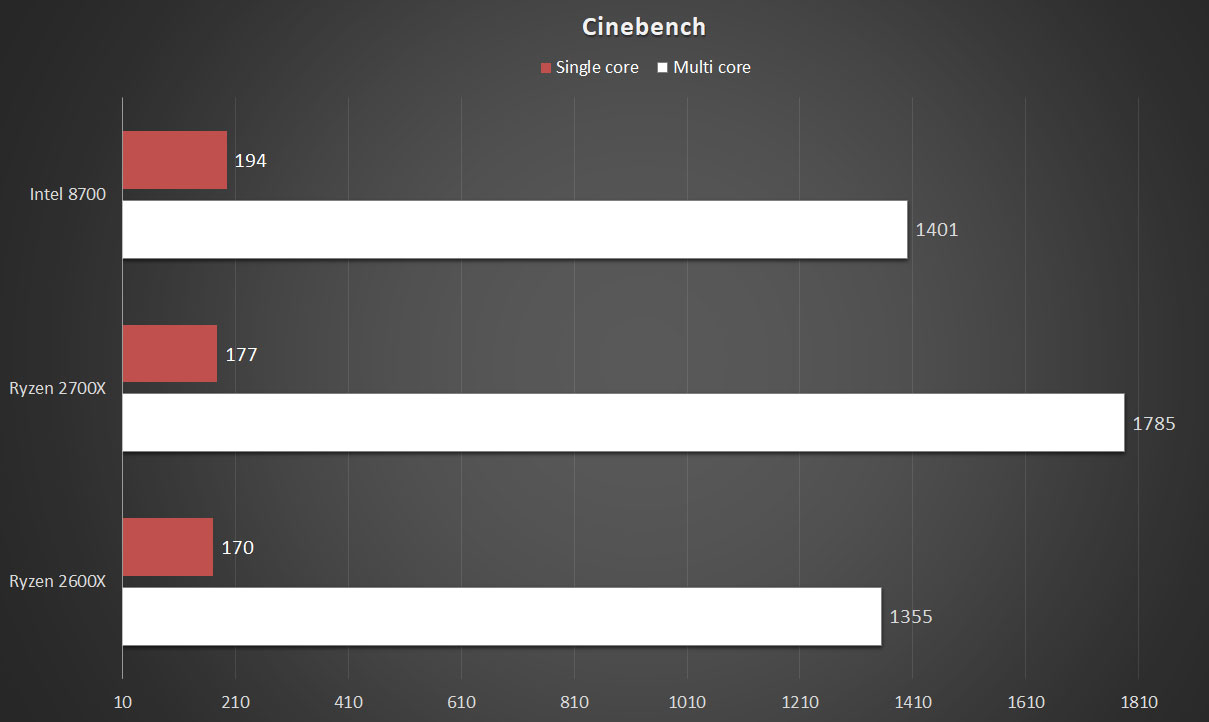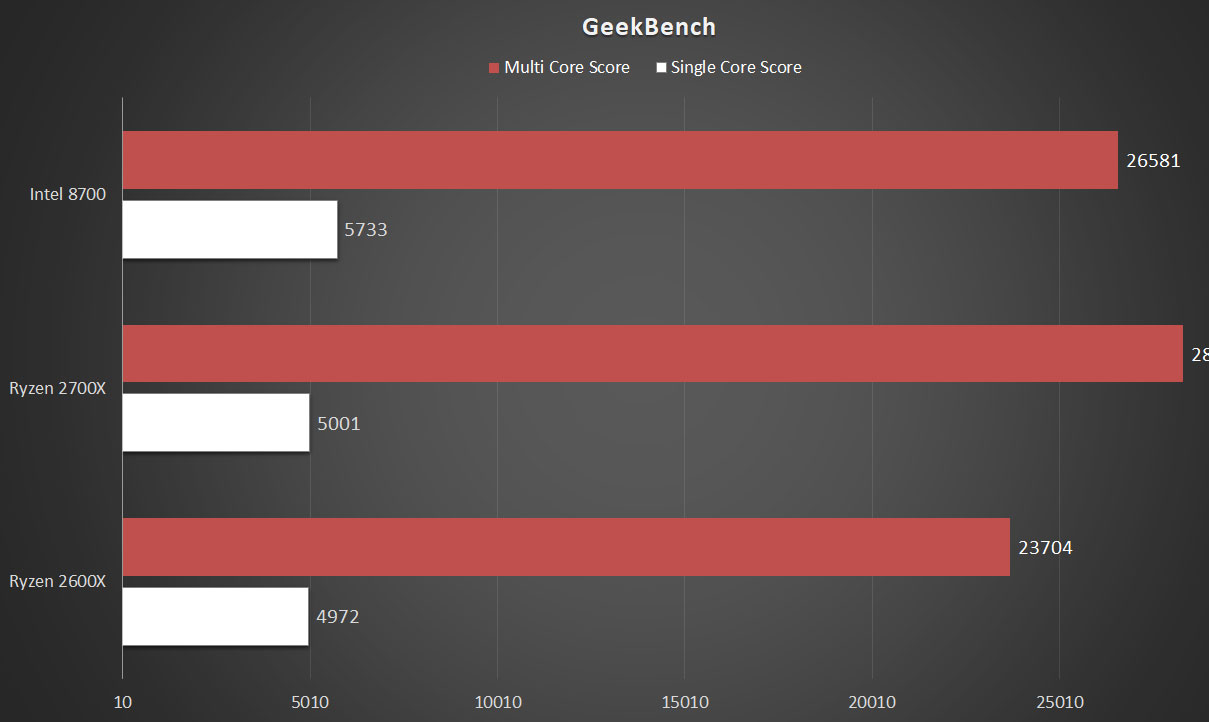 And now onto the synthetics – the single core core here is not much of a context, Intel clearly have the advantage, but the 2700x trounces it in multi threading. The CPUz story is similar enough, with clock speed of the 8700 pipping the 2600x to the post, and the 2700x and its 8 cores running off with victory.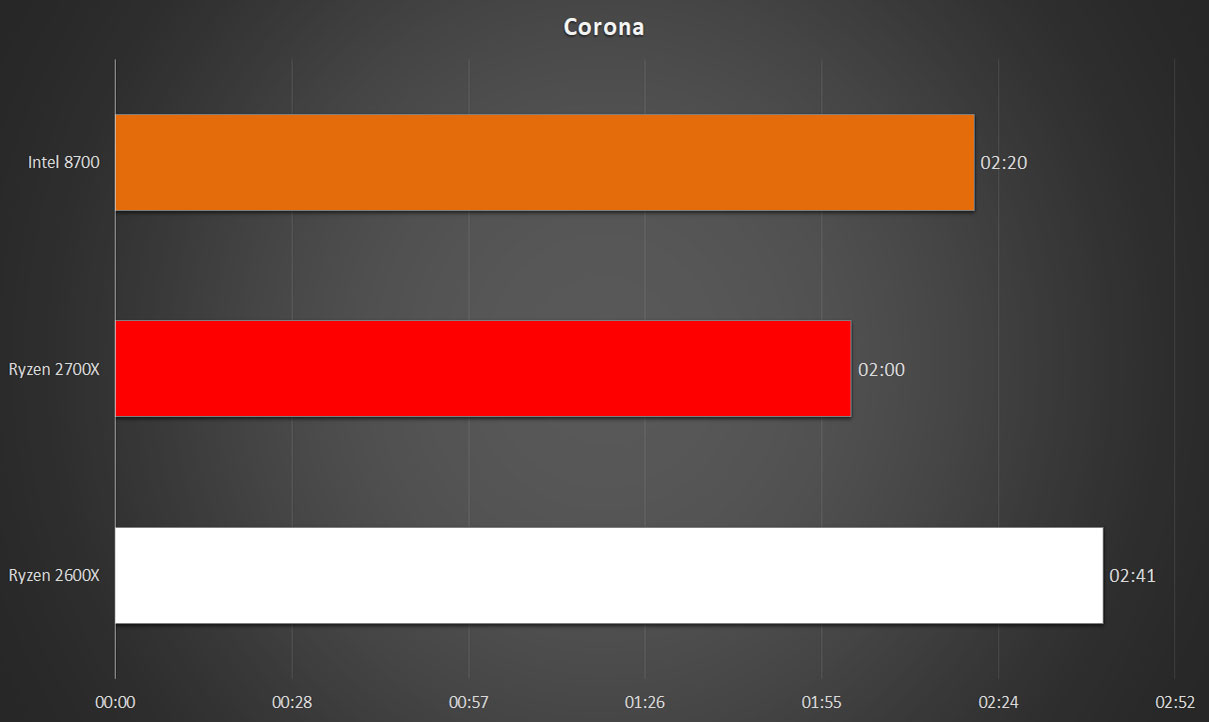 Corona 1.3 and here we go – the 20 seconds the 8700 has over the 2600x being the familiar clock speed story, and so the 2700x holds the victory thanks to simply throwing threads at the problem until the problem is calculated away.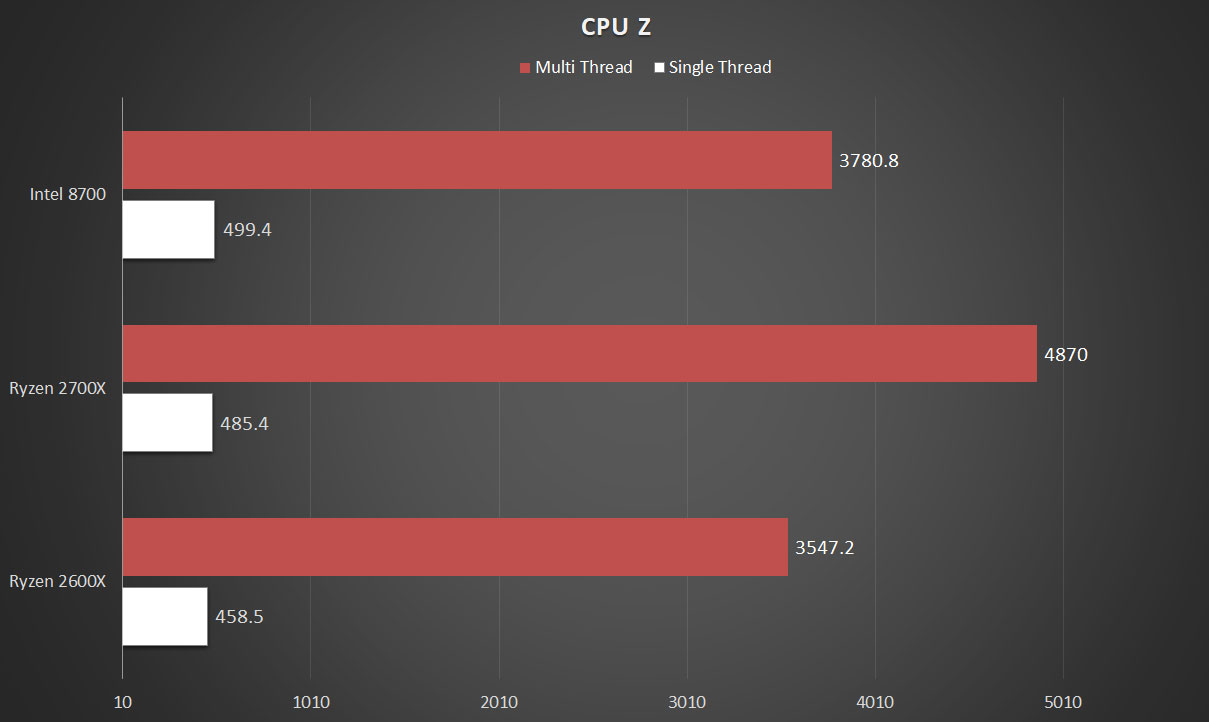 Conclusions for the Ryzen 5 2600X
It's always hard to know what the future might hold in gaming and tech, but for the here and no at least, for gaming workloads – there's going to be very little difference between picking up a Ryzen 5 2600X and its bigger 2700X brother.
If you are wanting to build a system for other uses – such as video editing tasks, you stream games, you are a 3d artist and you can't justify the cost (or don't need the silly amount of performance) of say a ThreadRipper 2950X or above (we'll be reviewing X399 very soon so keep with us) then we'd suggest coughing up the extra if you can and grabbing the 8 core 2700X.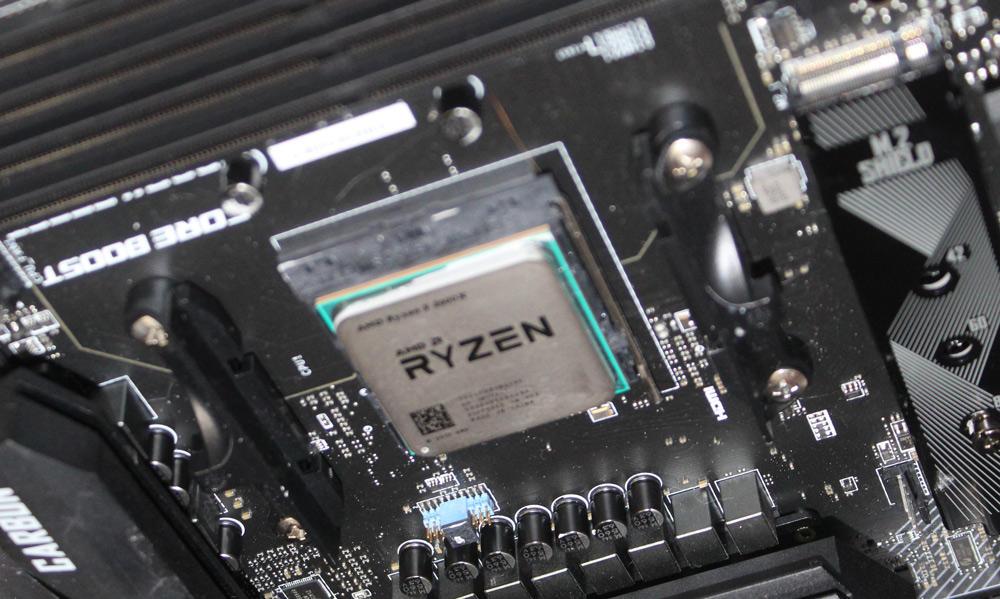 But for pure gamer's and those looking to delve into Photoshop or do a bit of audio mixing, 6 cores and 12 threads is ample for now. Things might change as the new graphics cards get pushed to their limits by game developers (such as the RTX 2080 TI) but even then, for most games you're probably going to be GPU bound.
As for Intel versus AMD – currently the best Intel CPU in terms of pricing comparison is the Intel I5 8600K – and while being considerably more expensive than the 2600x, it is slightly faster and with better overclocking potential. But for gamer's – unless you're running a high performance GPU and not cranking the resolution and in game settings as high as they will go (and therefore probably GPU bound) then in the real world, it'll only be the minimum frame rates which'll be better on Intel. Given that overclocking an Intel CPU is more expensive (boards are more expensive as you'll need a higher end board chipset) and the CPU is more expensive at the start, they still compete in two slightly different markets.
MSI B450 Gaming Pro Carbon Conclusions
MSI have build a fantastic board here, its feature packed – high build quality, great overclocking results and stable as a rock and looks great to boot. MSI really have nailed it for a 'premium' B450 board, but as a user – you need to decide if you want to go for a more basic X470 board or the B450 gaming pro carbon. You can pickup an MSI X470 Gaming Plus motherboard for a very similar price point (although this does depend on the retailer and your region), but the X470 Gaming Plus misses a lot of features – such as built in wifi, no blue tooth, less lighting control and so on.
You do get better IO with an X470 board – but then again, most gamers currently opt for a single card unless you're really cranking up the details – and if you can afford two high end cards, the B450 is probably not the chipset you'd even considering anyway. From a PERSONAL stand point (and I stress, this is my usage scenario here as a gamer and not necessarily someone who runs RGT) I would rather have a really high end board with built in wifi, bluetooth and everything else that this board comes with.
But your scenario might be different, and if you need extra USB port, more PCIE bandwidth and SLI instead of AMD's crossfire – then really the X470 is the chipset for you.
But, bringing this review to a close then – the B450 Gaming Pro Carbon didn't give us an ounce of trouble, the VRMs were cool when overclocking, audio quality was pretty darn good, and memory support was fantastic (we tried out a few crucial kits, one kit of ADATA and one of Kingston) and all hit their max overclocks.
IF you're in the market for a premium B450 motherboard, then go ahead and give this board serious consideration. If you're looking for a cheaper, entry level B450 motherboard with plenty of features there's no shortage on the market, and we'll be reviewing more AMD (and Intel) boards soon.
Buy Ryzen 5 2600X & MSI B450 Gaming Pro Carbon
If you want to go ahead and buy the board – you can feel free to use the links below on Amazon to help us out! We will receive a small amount of cash from these purchases, as they are affiliate links!
MSI B450 Gaming Pro Carbon AC | US Amazon | UK Amazon
AMD Ryzen 5 2600X | US Amazon | UK Amazon
Other Articles You Might Like