Over the past few months, there's been a lot of mystery to what is going on with AMD's 'Big Navi' GPU, which we assumed to be Navi 12.
AMD launched Navi 10 in the form of the Radeon RX 5700 and RX 5700 XT on July 7th (which we exclusively leaked way before the official announcement). These GPUs compete favorably with Nvidia for mid-range dominance, and as we discussed in our Radeon RX 5700 review, provide excellent bang for the buck. But AMD lacks anything to take on Nvidia's bleeding-edge cards.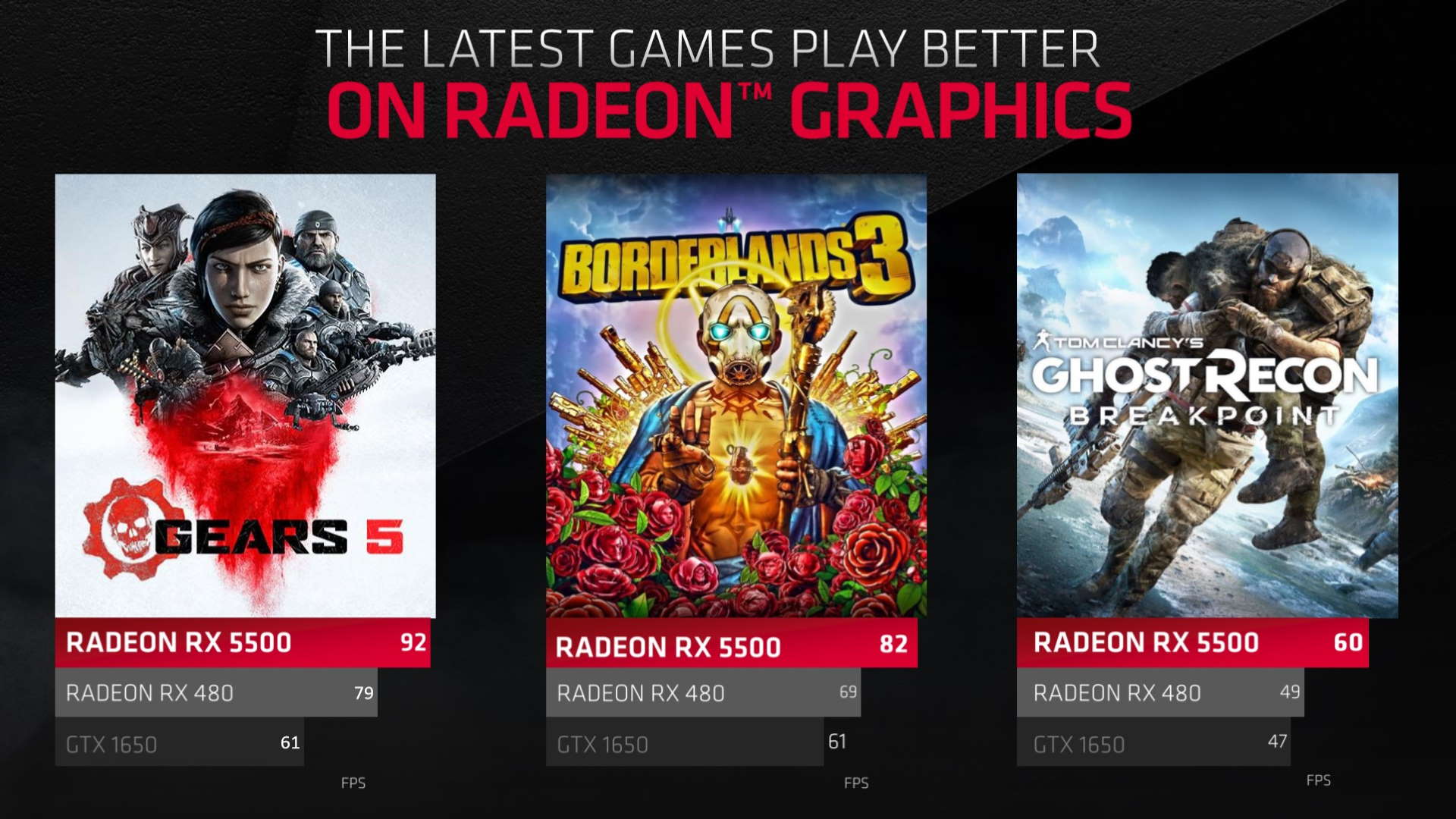 AMD is in the process of launching it's Navi 14 products (AKA Radeon RX 5500) for both laptops and Desktops… but still, rumors of Navi 12/Big Navi have persisted for months.
Navi 12 was allegedly designed to compete with Nvidia's higher-end SKUs such as the RTX 2080 Super and RTX 2080 Ti. Indeed we have even seen a driver entry for the card.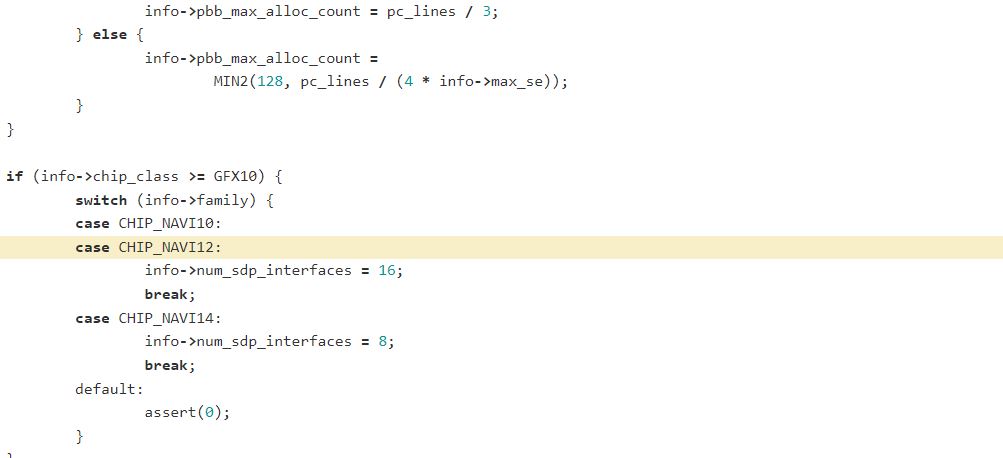 The above entry is a reference to the bus-width of the GPU… and Navi 12 and Navi 10 both have the same SDP-Interface number of 16. Remember, Navi 10 is a 256-bit interface running GDDR6 at 14gbps.
However, this SDP-Interface number can also be used in HBM2 with a 2048-bit interface. But, given the theory at the time was that the card was for consumers, it made more logical sense to be faster clocked GDDR6 RAM.
But, there is a rather interesting post that's appeared on ChipHell from 'Zoo' who is a technical employee at AMD. According to him, Navi 12 is essentially Navi 10 – but features HBM2 memory and curiously, seems to be only designed for Apple.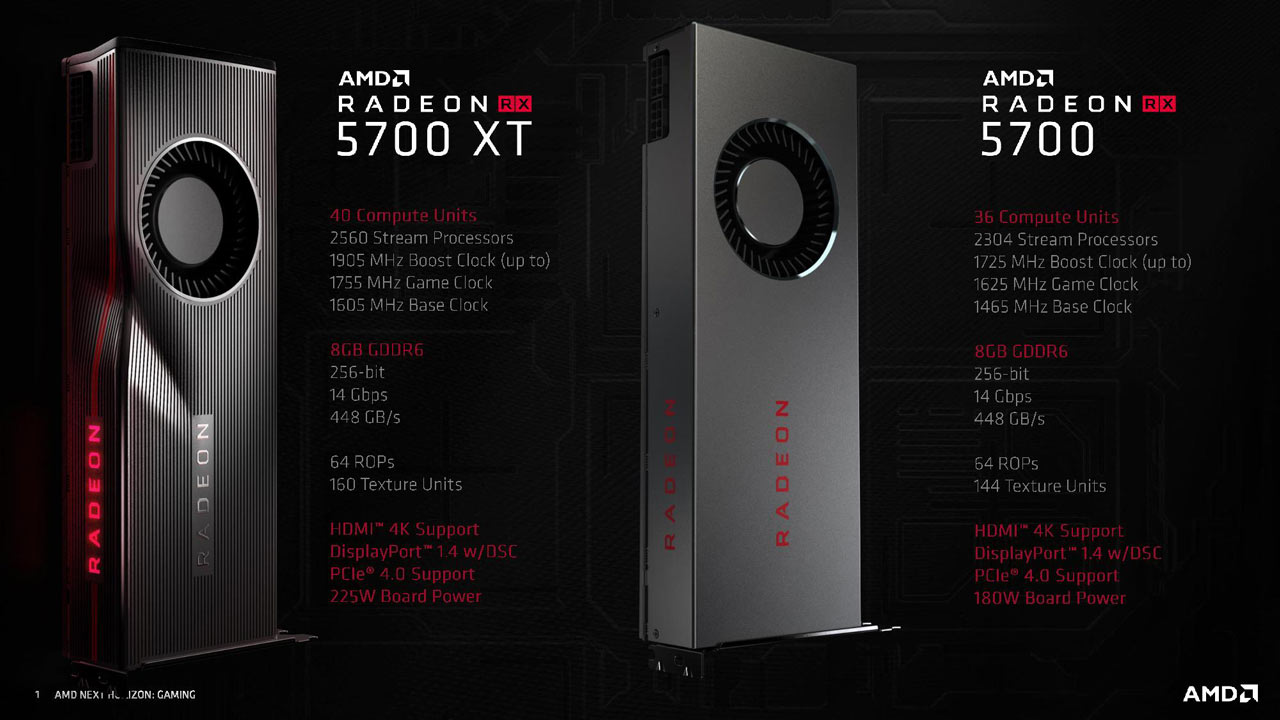 I have heard very little from my sources regarding Navi 12, indeed when it comes to higher performance GPUs they usually focus the conversations around Navi 2x (we'll get to that more in a moment). But, this raises several questions – not least of all several IDs which have been spotted which Komachi on Twitter has discovered.
Machine translation is a bit sketchy, but I asked someone who speaks Chinese to translate it for me and he said the quote is "Still remember something called Navi 12? The specs are the same as Navi 10, at least for the WG count. As for the difference, it's not hard to guess, Apple is not short of money, GDDR6 isn't good enough for them.
Oh, and the second part of the quote is "No need to doubt 64C TR ("cr" should be typo), it definitely exists." This seems to confirm that the 64C ThreadRipper exists, which is indeed something I've heard extensively. AMD hasn't revealed any details to the press as yet, indeed when we sat in the Press Call for the Ryzen 9 3950X and ThreadRipper brief, there wasn't even a hint of it… mearly that the TRX40 platform has potential for additional IO.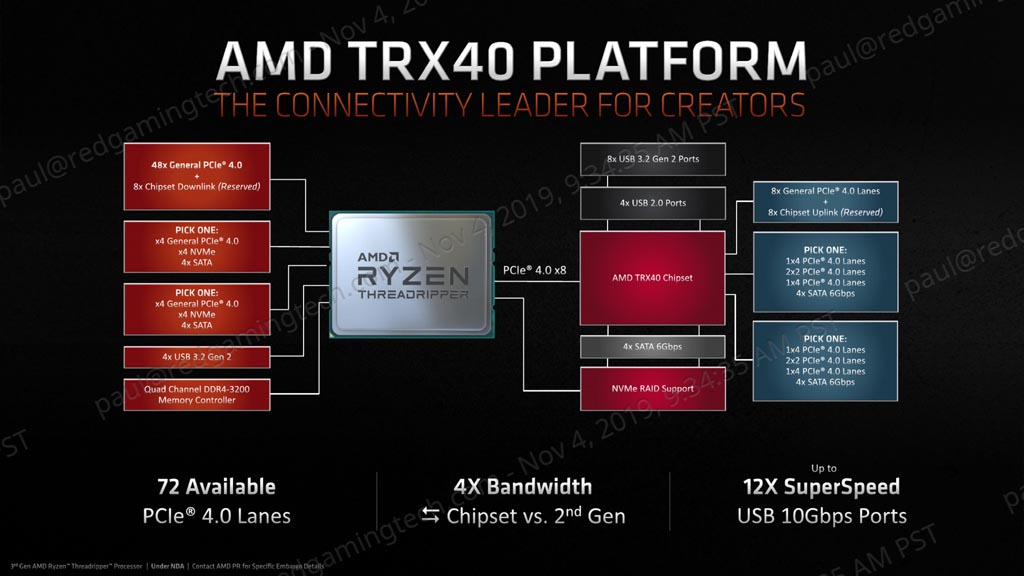 Anyways, what this all seems to indicate is that Navi 12 will NOT have additional Compute Units, and be essentially the same GPU as Navi 10, but AMD will make the appropriate changes and tweaks with Navi 12 to use HBM2.
Repeating myself – but there's still a whole bunch of questions this leaves, such as usage scenarios for the GPU and why HBM2, what other tweaks will there be to the architecture, and of course, what will AMD do to counter Nvidia's higher-end GPUs. It seems though that Big Navi isn't Navi 12, and thus these higher performance Radeon graphics cards potentially, might be RDNA gen 2.
Recently, there was a report that Navi 2x (RDNA second generation) will be at least partially revealed at CES 2019. Given that's so early in the year, when I covered it in yesterday's video I did question why we'd be hearing about this new architecture so quickly, when Navi 12 wasn't even launched. I mean, what is it even possible AMD had canned Navi 12 because of internal delays bringing it up, and so they felt that pushing all the engineering resources onto Navi 2x was the better idea? They've canceled GPUs in the past that were close to completion – the Radeon RX 490 being a fantastic example. Of course, this wasn't likely – because even up until recently there were still murmurs of Navi 12.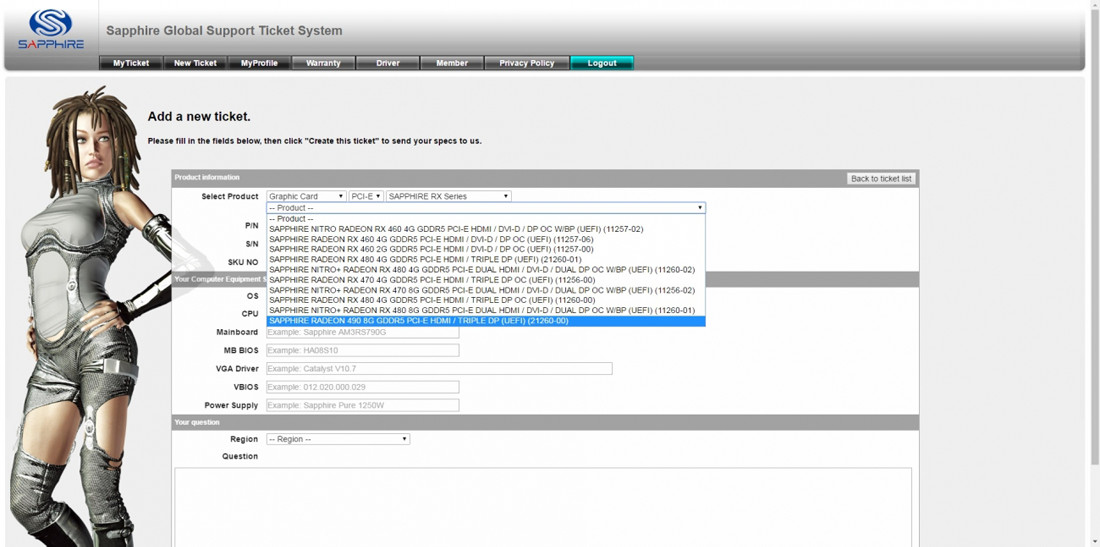 Well, perhaps now we are starting to get a better picture of what's going on internally. I was told by one source that Navi 10 had been a mid-sized die because of both concerns on yields and the challenges of creating a new architecture.
Also, Forrest Norrod recently confirmed that the original Zen architecture had a lot of tweaks and enhancements left on the drawing board, which eventually made their way into Zen 2. Perhaps the same could be said for RDNA architecture too. In this same interview, he also confirmed that Zen 3 would be a radically new architecture too, and his comments seemed to indicate that my exclusive of Zen 3's IPC gains being greater than 8 percent was accurate.
This is speculation – but I wonder if AMD created the first generation of RDNA to work out the kinks in their design process, and instead wanted their first big Navi GPU to be based on the second generation architecture. The rumors are that it will be more efficient in terms of architecture, and AMD has confirmed that it will be using TSMCs 7nm+ process.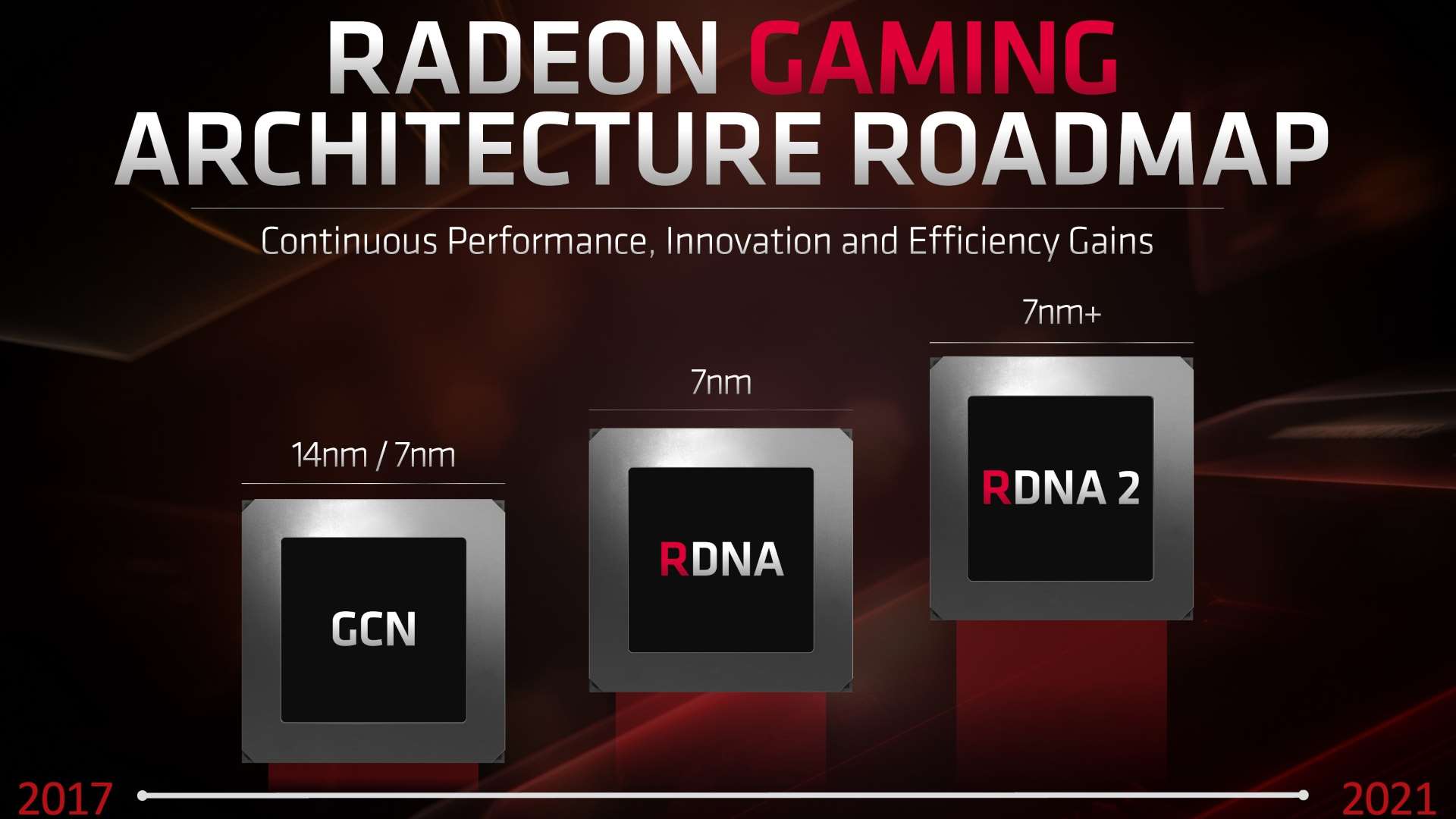 Going back to my own sources a moment – I have been told by one source that Navi 23 is an "Nvidia Killer". Whether this is in raw performance or pricing isn't yet known, but AMD has confirmed Ray Tracing support in the next generation RDNA. What we do know for certain is that Navi 23 and 21 do exist (this has been confirmed after my source revealed the information to me), so it's good that we at least are certain of that much.

Interestingly, this also comes at a time when Microsoft is introducing DXR Tier 1.1, which comes with numerous enhancements to performance for Ray Tracing and several other new features to the API. Given the rumored implementation of Ray Tracing in Navi 2x is said to be hybrid, and Microsoft leveraging the same basic architecture for Xbox (indeed, my own sources have said that Xbox Scarlett is better at Ray Tracing than the Playstation 5), perhaps that makes some level of sense.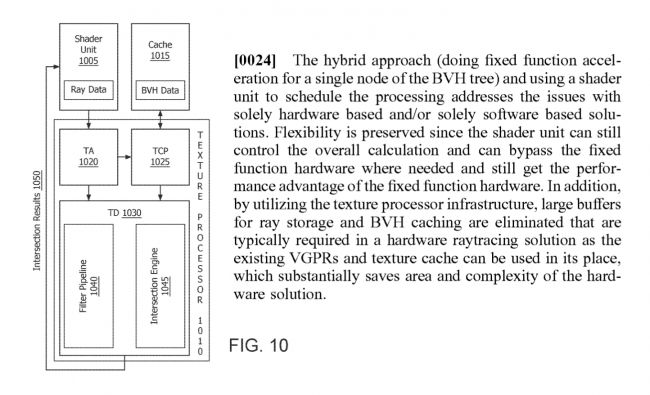 Whether or not 'Zoo' is right in his information, of course, no one knows. What we can say for certain is that next year will be a hotbed of activity in graphics. AMD will face increased competition thanks to Intel entering the fray with their Xe architecture, and from what they disclosed recently it looks like Intel's graphics roadmap is very impressive. Intel's XE launches next year (2020) for gaming on the 10nm process, but Ponte Vecchio hits the market in 2021… and ironically the architecture Intel has disclosed most about.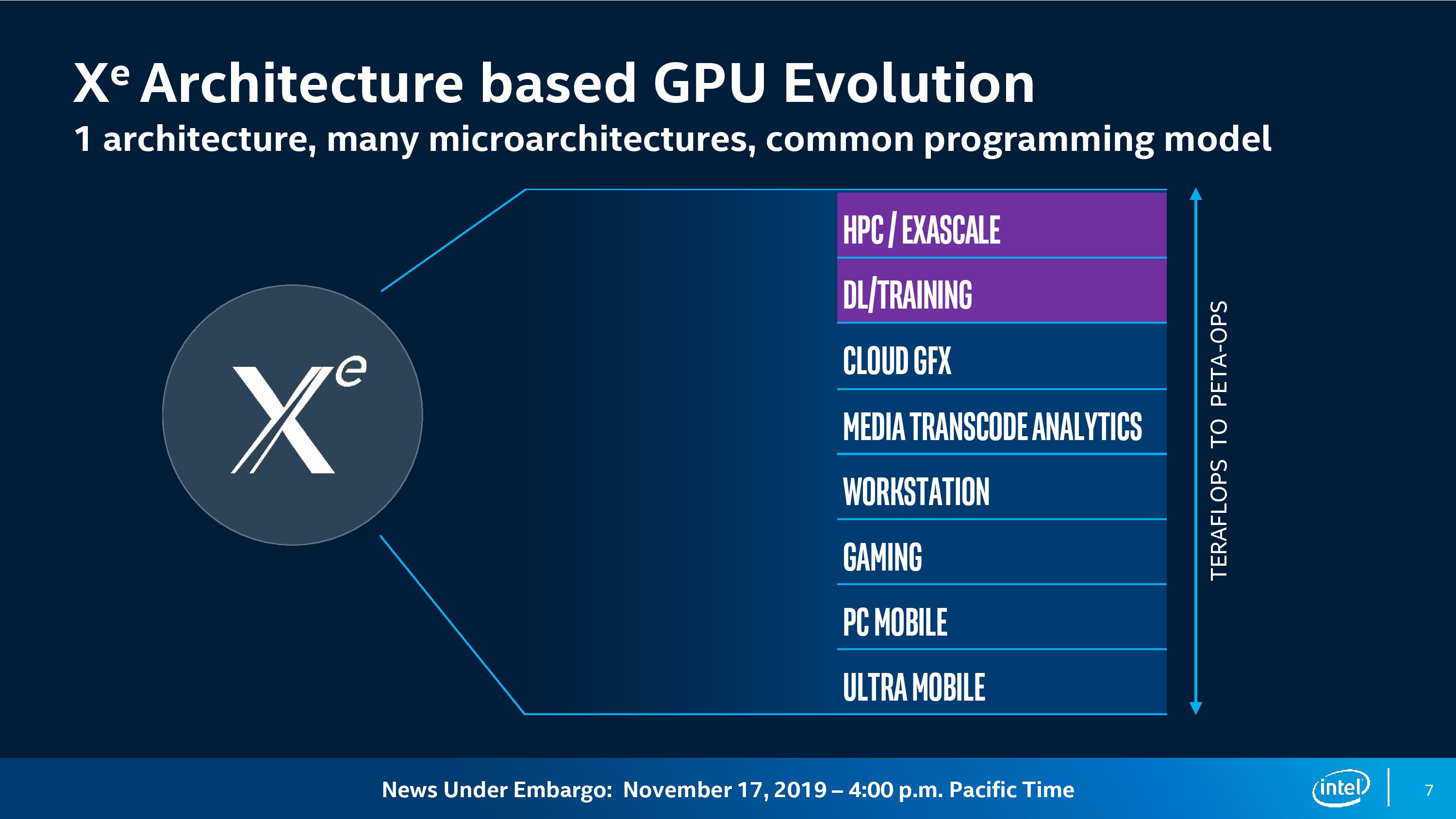 Nvidia will be launching the next-gen GeForce, which we assume will be Ampere – but frankly, we know very little about Ampere. The rumors are that we'll see "massive" improvements to Ray Tracing along with traditional rasterization performance… because let's face it… after the thrashing Nvidia got in the public eye for RT in Turing, they need to come out very strong with Ampere.
There'll be a lot of interesting developments over the next 12 months, so be sure to subscribe to the YouTube channel and keep an eye on the website for more!
Other Articles You Might Like