Practicality Isn't in the Design
Alongside the new Apple Watch and much needed a price cut to the Apple TV, Apple announced a new MacBook which is in a new category of its own.
Nothing screams Apple like proprietary connectors, but with this new MacBook, you may need to ditch all previous chargers/docks and look forward to a whole other level of impractical circumstance.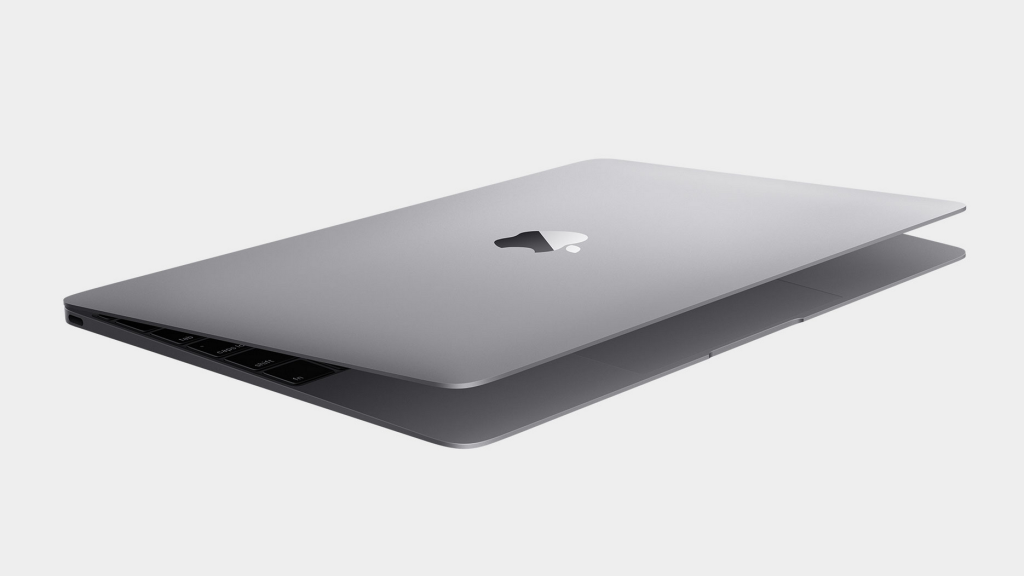 First of all I would like to say I think a lot of consumers are confused in thinking that Apple are the owners of Thunderbolt Port technology due to most Apple Related products have this integration and its barely seen across other manufacturers. This of course is untrue and Thunderbolt has been adopted more frequently over the last few years. I would have recommended more suppliers start introducing this port as another option across most platforms. I say "would have" because if it wasn't for the new USB Type-C connector announced and demoed last year that really shows of Thunderbolt Port speeds in a more compact size and with a reversible connector, I would be more than happy looking at a thinner and more efficient MacBook Air.
Well Apple took a huge step forward in my books by going with the new USB connector, alongside a headphone jack and a……oh, that's it! Unfortunately, by going  so ridiculously thin and light, Apple have got rid of all other connectors and gone with a standard 3mm headphone/mic jack (thank god that's still exists!) and ONE USB type-c connector.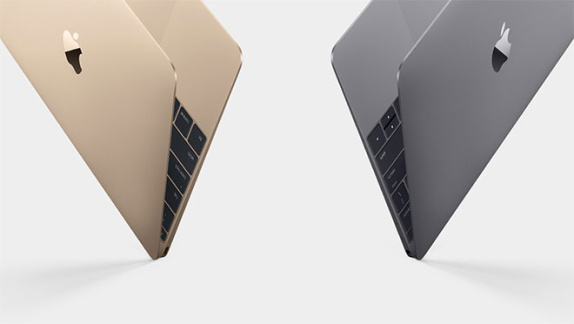 Now, there are some good and bad points to this decision. Here's the good news; USB type-c is a great little devicewhich can give transfer speeds twice as fast as USB 3.0 -of up to 10Gbit/s, can transfer up to 100W of power, and is reversible. It can also be used identical to Thunderbolt as in it can be used as an input/output. If you want to connect and external monitor or even daisy chain a few device of this little connector, you can. But this brings us to the quite obvious downside to the new MacBook. If you want to use the laptop as nothing more than a casual user, go ahead and you will be ok, for the most part. If you are a user who is thinking of using this device to be more productive and use word, editing etc… you WILL need to purchase more proprietary adaptors or be prepared to use everything in the cloud as existing USB accessories will not work out of the box. It's most likely you will have to buy a dock or a hub in which your USB type-c connector can be the main supply for. Meaning: if you want to hook up and external display (HDMI, DVI, VGA or DP), USB peripherals, external hard drives, or anything that does not have a USB Type-C , you're out of pocket again with frustratingly none-user friendly device that will surely cost and arm and a leg. You can however output to Display Port 1.2 with the new connector natively without any other adaptors.
Another thing you may want to take into account is that, without a hub or adaptor, you cannot charge your MacBook and use an additional device simultaneously.
I don't like this decision and especially at the starting price of $1,299. Yes thinner and lighter are brilliant and especially the fan-less design with almost edge-to-edge keyboard and improved track pad, but there is a line somewhere. This line has been crossed in my opinion and they cut too much off to make it practical.
Conclusion: get an IPad Air and get a keyboard dock 😉
Other Articles You Might Like