Rumors persist that Nvidia will be adding yet another SUPER card to its Turing lineup, the Nvidia GeForce RTX 2080 Ti Super. As the name implies, this would sport a specification upgrade over the original RTX 2080 Ti which launched in September of last year.
This definitely isn't the first time we've heard these rumors, and Twitter user Kopite7kimi has had a pretty good track record in the past with Nvidia. He had leaked for example the existence of the GTX 16 series, and also added details to the Nvidia Super lineup prior to the launch. We at RedGamingTech had broken that there would be a refresh of the GeForce 20 series, but we had only learned that it would sport faster memory, so Kopite7Kimi definitely has good and reliable sources.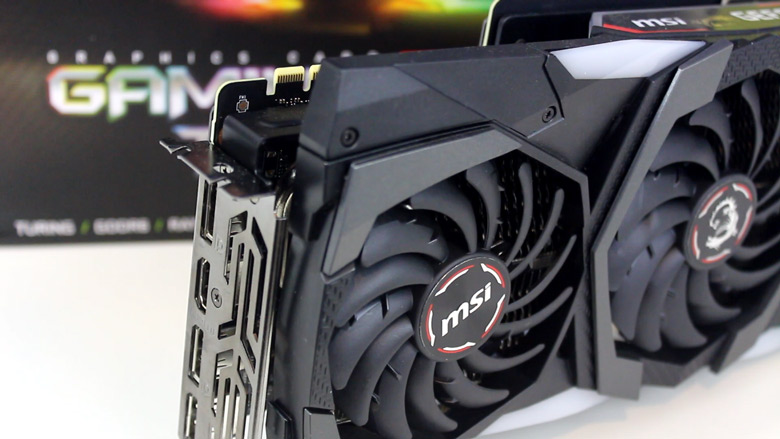 His tweet was very brief "2080Ti Super, 4608, 16Gbps". Of course, whether this was speculation on his part, trolling or accurate information is impossible to know.
Nvidia in the past, has gone on record and confirmed that there wouldn't be an RTX 2080 Ti Super. According to website TweakTown "During the SUPER reveal event senior vice president of NVIDIA's PC business Jeff Fisher took to the stage, and during his presentation he asked if any of the press had questions. Well, I did – after being introduced to the RTX 2060/2070/2080 SUPER cards I wanted to know if we'd see a SUPER successor to the RTX 2080 Ti. I asked "will there be a GeForce RTX 2080 Ti SUPER" to which Fisher said there "would not be" an RTX 2080 Ti SUPER"
We also are pretty sure that Ampere/GeForce 30 will launch in the 1st half of 2020. But then again, AMD is said to be showing off the second-gen RDNA architecture at CES 2020 too… so there's a lot of questions towards the timings of launches for both companies.
But, let's assume that this information is accurate – what does it mean? Well, 4608 is the number of CUDA cores inside the GPU. This would mean that the GeForce RTX 2080 Ti Super would be using the full TU102 die, and we would also be sure that this would mean 576 Tensor Cores and 72 RT Cores. We know this because 4608 CUDA cores break down to 72 SMs, and each SM contains 1 RT core and 8 Tensor Cores.
Clock frequencies – your guess is as good as mine there. The Titan does have faster clock speed than the RTX 2080 Ti, despite sharing the same boost speed of 1350MHz. The RTX 2080 Ti boosts to just 1635MHz, but the Titan RTX hits 1770Mhz.
This is with the caveat of Nvidia's Boost Technology – as, in practice, boost speeds hit much higher. Our own RTX 2080 Ti regularly hits about 1900MHz for example on the core clocks (thanks to our generous Patreons for helping us update our test hardware too).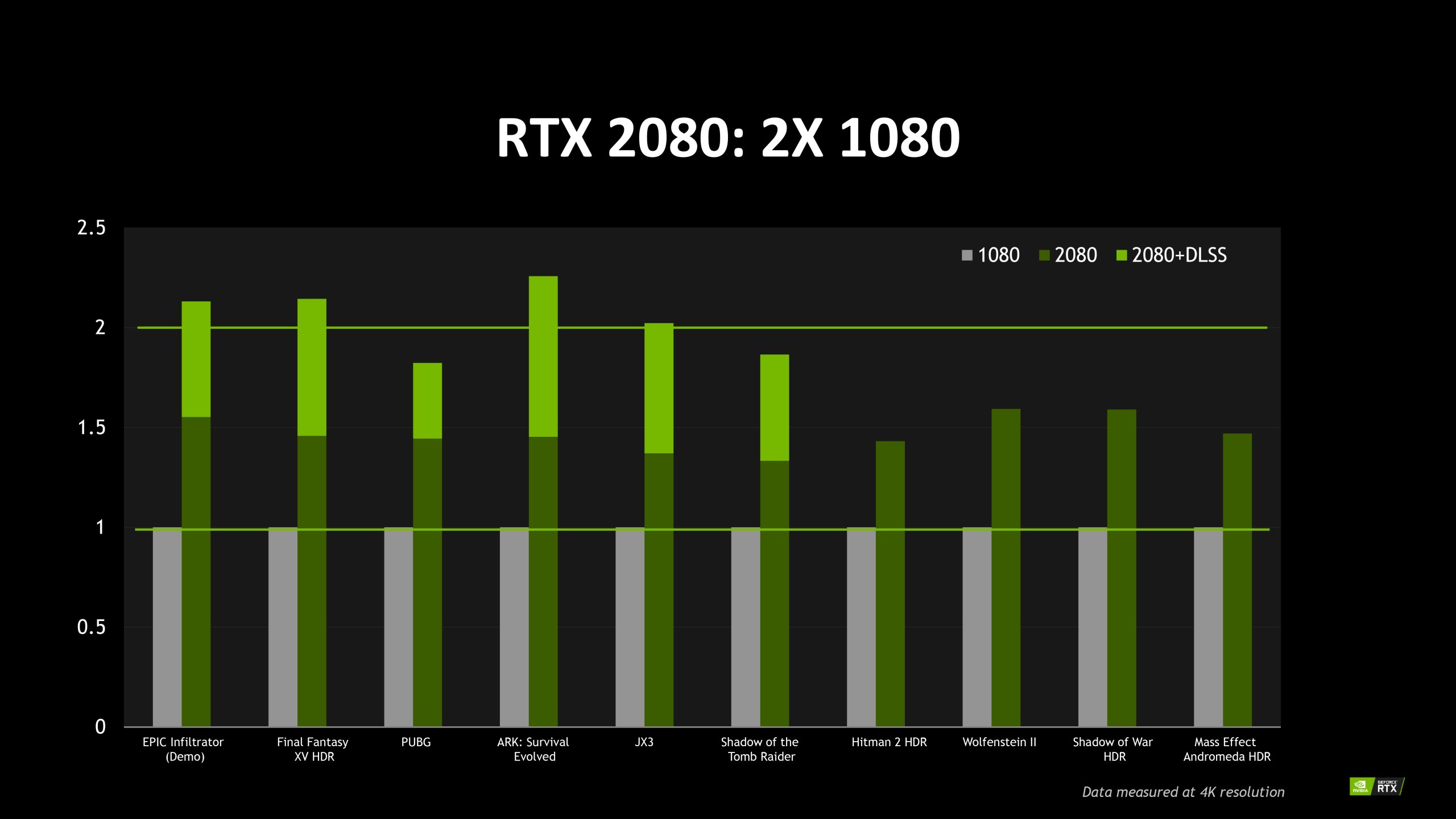 The rumor also states that the memory is clocked 16Gbps, a substantial increase from the 14gbps of the RTX 2080 Ti. Unfortunately, we don't know if the bus of the GPU remains at 352-bit (the same as the RTX 2080 Ti), or is 384-bit (what the Titan uses). If it increases to 384-bit, we can presume 12GB of memory total too, not the 24 GB of the Titan.
The RTX 2080 Ti has 616GB/s bandwidth on its 352-bit bit clocked at 14gbps, so the RTX 2080 Ti Super would have either 704GB/s or 768GB/s, depending on if the bus is 352-bit or 384-bit.
As for the performance of the card? Well, I think we can probably guess it would be roughly the same as the Titan RTX, potentially a little faster thanks to the extra memory bandwidth.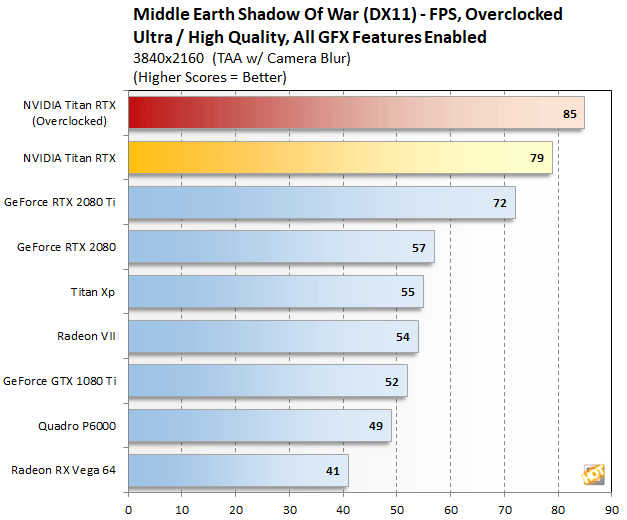 Here's a benchmark from HotHardware of the Titan in Shadow of War with the overclocking result thrown in. The RTX 2080 Ti Super would probably be closer to the non-overclocked result as the OC result here also has core speed increases too (which means that the Titan is likely running a faster core speed than the RTX 2080 Ti Super would ship with). But given the faster memory included on the Super, it's a nice comparison point.
I suspect that if the RTX 2080 Ti Super does exist, it'll likely fall right around the two, although of course, you can get custom AIB RTX 2080 Ti cards that outperform the vanilla GeForce GPUS too.
The success of this GPU would likely depend on Nvidia's Plans. If it's similar to how they handled say… the RTX 2080 and basically provide it as a replacement with the older card going EOL at the same price, I imagine it'd be pretty popular. But if Nvidia charges a few hundred more for it… it's probably not such a great deal.
The information is really conflicting here – so I'd file it under the pinch of salt territory. With rumors that Navi 12 isn't 'big Navi' and instead is essentially Navi 10 with HBM2 and designed for Apple products, Nvidia likely won't have to worry about a counter to their higher-end lineup until the Second Gen RDNA GPUs.
So then it's a question of will a slight performance bump in the RTX 2080 Ti really be enough to fend off AMD's next-gen Radeons such as Navi 23 (which is now confirmed to exist) if Ampere launches say 3 months after?
Rumors for Ampere point to a 'massive' improvement in Ray Tracing and traditional rasterization performance too. So hold on to your butts, the next 12 months will be very interesting, particularly with Intel joining the fray.
Other Articles You Might Like