Nvidia have been in the news lots recently, mostly over rumors concerning the latest range of their graphic cards (the Maxwell series), but more recently due to so called shield console. The good news is that the Shield console rumors have indeed proven to be true, and the system is a very interesting addition to Nvidia's product family. Arguably it takes the weak points of the original shield, fixes them and also can provide a console like experience too – should the user wish it.
Nvidia Geforce GTX 880 at Gamescon or Mid August?
But first things first – let's discuss the Maxwell rumors. There are so many rumors concern Nvidia's GTX 8xx series cards you can be forgiven for losing track, but it would appear we'll be seeing something from them… soon. The bet right now is we'll be seeing news at Gamescon. Gamescon takes place in Germany between the 13th and 17th of August and Nvidia will be there in full force, hiring out their own booth. Rumors are abound that we'll be seeing not one, but two GM204's released some point in august 2014. Nvidia's GTX 880 would appear to be a logical progression from the GTX 780 ti in performance, hardly a huge upgrade but a nice boost for those who're playing on the bleeding edge.
That is if this post from NoteBook Review forum is anything to go by. You're supposedly looking at a GTX 880 (Maxwell) scoring almost 6600 GPU points in 3DMark extreme… which isn't too bad. Depending on the make and model of the GTX 780 Ti, this would put it around the mid 20 percent higher in raw performance. Of course, there are some points to remember – primarily that this is a benchmark, and actual game performance could vary wildly. For more info on how a GTX 780 Ti stacks up, check out our review of the EVGA model.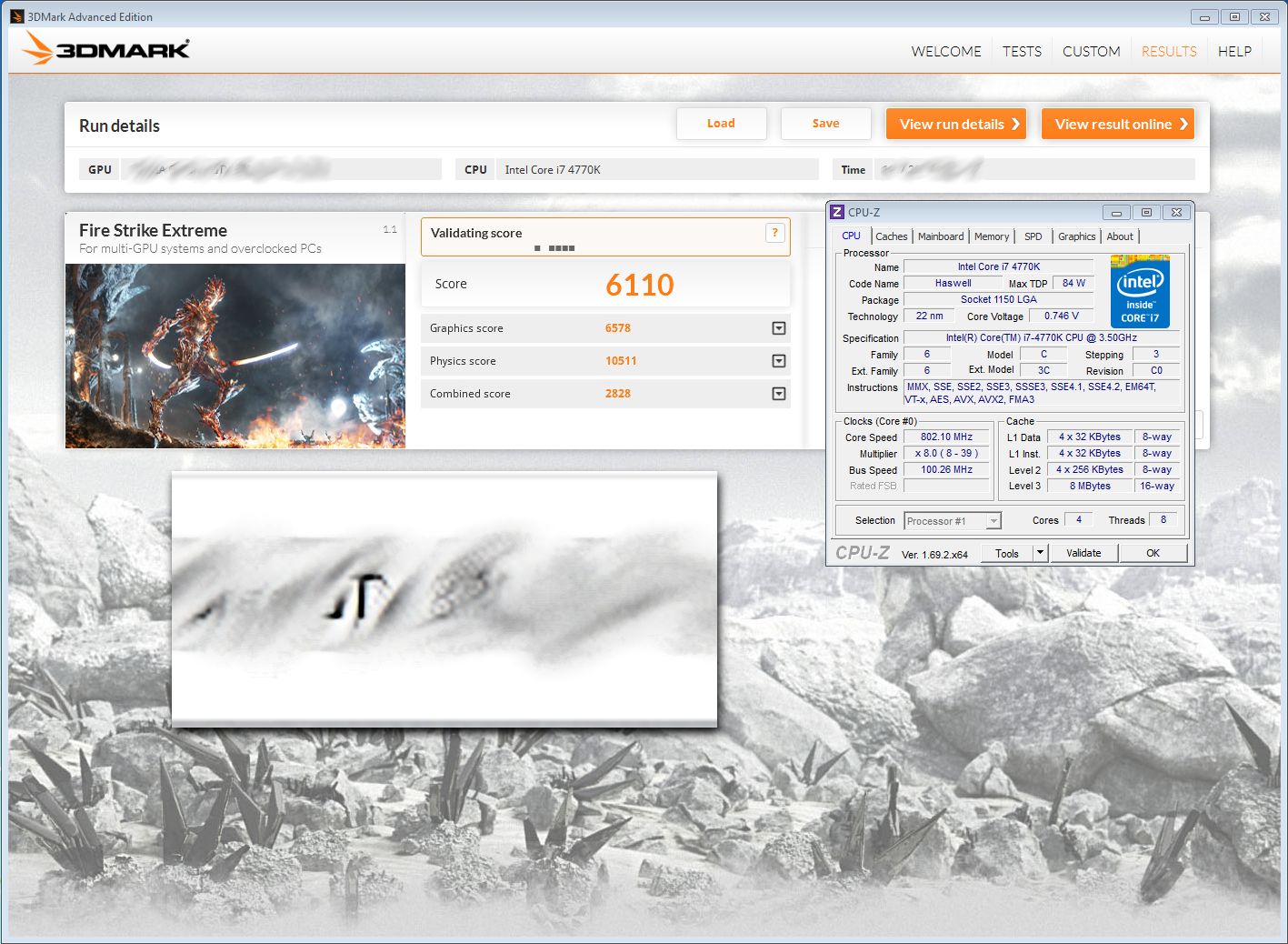 Nvidia Shield Tablet – the rumors are true
Nvidia's Shield is next up – and the rumors were pretty much bang on with what Nvidia have now officially confirmed. The device, at least in my opinion – is pretty damn exciting.
It can be used as a traditional tablet, or stood up and used with the controller, plugged in and used as a console (via HDMI to your TV with controller), or stream games from your PC to the tablet to your TV and play with the controller. A list of some of the stuff Nvidia's Shield Tablet can do:
PC Streaming: First to stream games from a PC desktop or notebook, from anywhere in the home – using NVIDIA GameStream technology to stream from systems powered by an NVIDIA GeForce GTX 6xx series or greater GPU.
Cloud Streaming: First to stream PC games from the cloud. Gamers can access the NVIDIA GRID cloud gaming beta, available exclusively to SHIELD owners in Northern California, to instantly stream a library of high-quality PC games, and then save them in the cloud.
Twitch and NVIDIA ShadowPlay: First to feature Twitch – the leading video platform and community for gamers – which is also integrated with ShadowPlay, an advanced game-capture tool that lets users save and stream their greatest gaming moments. Gamers can stream titles from the SHIELD tablet to friends and foes worldwide. SHIELD Tablet also includes a 5MP front camera to enhance the image of the gamer overlaid on the Twitch gamecast.
Console Mode: First to feature NVIDIA Console Mode, which takes your tablet gameplay to your big screen TV. Console Mode transforms the device into a full living-room gaming and entertainment experience. Gamers can set up their SHIELD wireless controller, sit back on their couch and play Android games, browse the web and watch their favorite movies — all in native 1080p HD.
A stylus allows tablet experiences that touch-only tablets can't match, and the NVIDIA DirectStylus 2 technology on the SHIELD tablet is a game-changer. Twice as responsive as its predecessor, DirectStylus 2 technology enables the first GPU-accelerated 3D painting. This enables a new capability where pigment and paint mix and bleed physically, in real time, and the palette is naturally illuminated in 3D as the user adjusts the light source.
It's a bit of a shame regarding the Nvidia GRID cloud gaming being exclusive to such a 'small' area, or at least a limited customer base. Then again, betas are betas I suppose. Pricing for the device is $299 (16GB and no modem), $399 (32GB and a modem if you want remote play). It does support Micro SD (up to 128 GB) and the controller meanwhile will set you back $59, while the SHIELD Tablet Cover will cost a princely $39.
It is available to pre-order now through various websites, including Amazon. Please consider using one of the following Amazon links if you want to make a pre-order, we'll get a few bucks and help us make more content! Nvidia Shield UK Link
| NVIDIA SHIELD Tablet US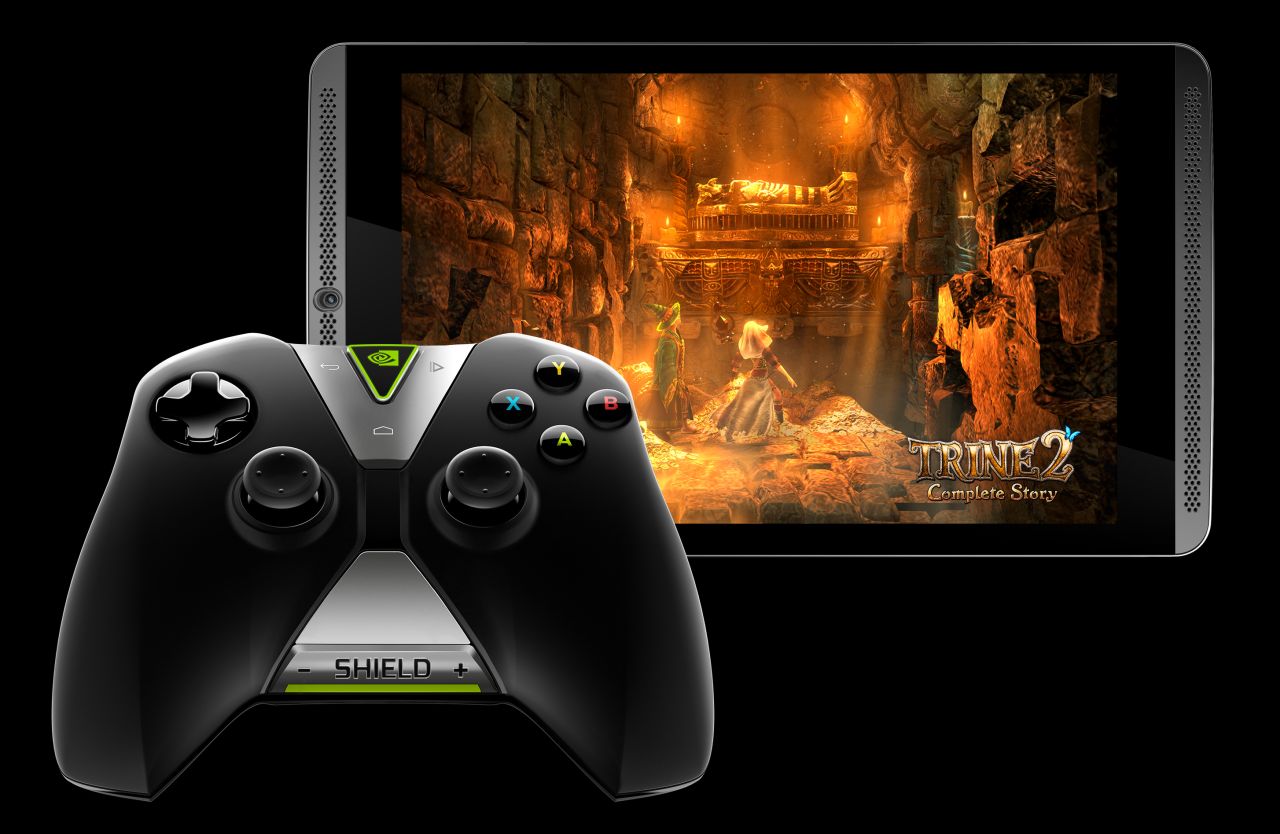 More Quadro's too?
But wait, there's more! The folks over at Laptopvideo2Go did some poking around with the latest Nvidia Quadro drivers, and discovered a few additional cards. It's important to note the 'K' meaning Keplar, so these aren't Maxwell Quadro's… but even so, they're a nice discovery. Further details about the hardware isn't known yet. But what we do have listed are the following:
Desktop Quadro:
NVIDIA_DEV.0FF3 = NVIDIA Quadro K420 (GK107)
NVIDIA_DEV.13BB = NVIDIA Quadro K620 (GM107)
NVIDIA_DEV.13BA = NVIDIA Quadro K2200 (GM107)
NVIDIA_DEV.11B4 = NVIDIA Quadro K4200 (GK104)
NVIDIA_DEV.103C = NVIDIA Quadro K5200 (GK110)
Mobile Quadro : NVIDIA_DEV.13B3 = NVIDIA Quadro K2200M (GM107)
Once again, these are all based on the 'tried and trusted' architecture, and for those interested in just gaming you'll likely not be that interested, but it does show Nvidia clearly feel there is extra room in the market for additional Keplar Quadro cards.
Other Articles You Might Like