The architecture synonymous with PC gaming for decades now has been X86, and the processors from both Intel and AMD which uses X86 has gone under a tremendous number of changes over those years, 64-bit support, increases in core counts and clock frequency, SMT, huge IPC increases; but ultimately, buried inside the architecture is still the X86 legacy.
Competing architectures such as ARM though haven't remained stagnant, and most notable new example to the public is the M1 SoC from Apple, which has done rather well in both benchmarks for raw performance, and also other key metrics like heat generation and power consumption. But looking at both Intel and AMD, both of these companies can crank out X86 based chips, allowing them to produce chips like AMD's Renoir for laptops.
https://www.youtube.com/watch?v=i-s9K3YTqNs
While a complete market analysis is definitely well outside the scope of this article, I wanted to set the stage a little for what we're going to be discussing, and that is Nvidia's desire to offer compelling gaming and server products based on the ARM architecture. Nvidia is in the process of acquiring ARM as I am writing this, and the purchase is a very smart one for multiple reasons for Nvidia.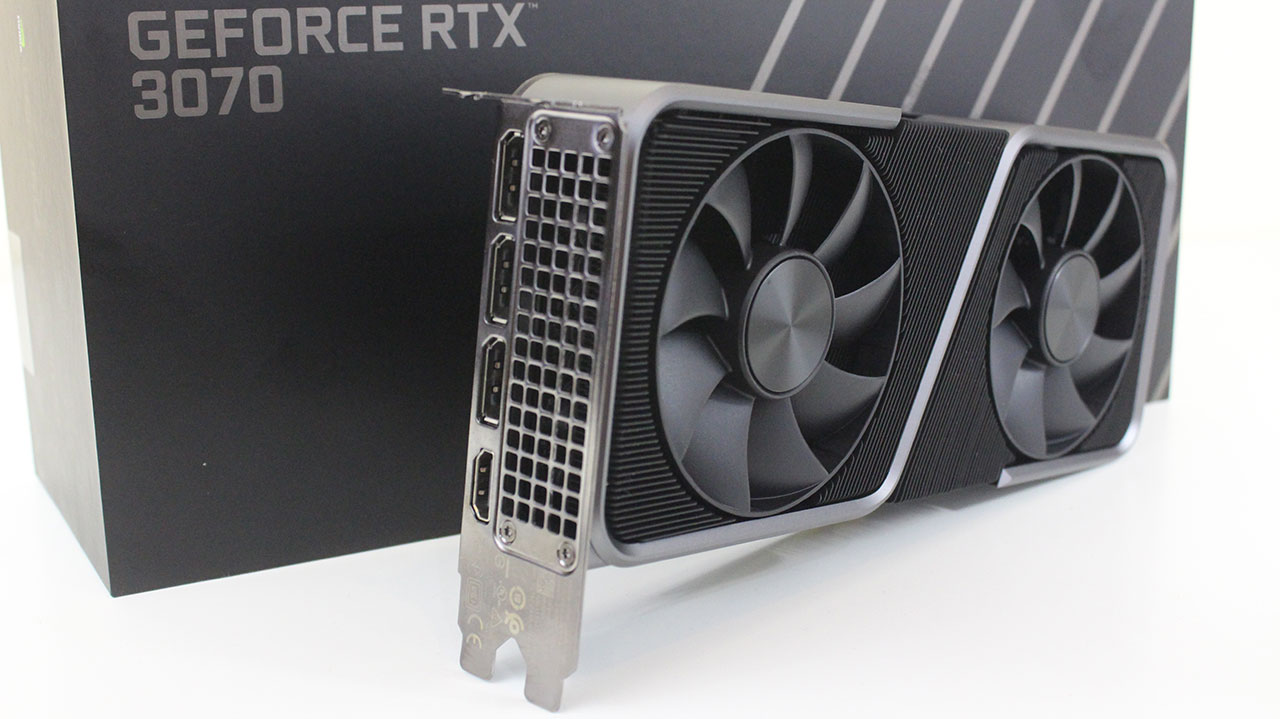 SoCs are worth big business, and in the gaming sphere alone, the Nintendo Switch has been an incredible seller, based on one of Nvidia's older Tegra SoCs (combining their now legacy Maxwell-based GPU with ARM CPU cores). But naturally, Nvidia isn't just rocking mobile gaming solutions, and desktop PCs, HPC, self-driving cars and various other markets are all where Nvidia has its sights set (and in most of those areas it has a large presence).
Yesterday I received an email from a source who had last contacted me in the latter part of 2019 (so about a year ago from the time I am publishing this), and in their previous message, told me that AMD's rDNA 2 architecture was something Nvidia would keenly counter with Ampere, and told me a few smaller details regarding the focus on Ray Tracing.
From then on, things had been quiet until yesterday where this individual wrote to me again, with several bullet points. I was asked to not directly quote what they wrote, but I'll summarize it.
Nvidia is working to remove its independence from the X86 architecture for gaming, and have ARM-based SoCs combined with Nvidia RTX GPUs. They stated that currently, it has a 'non-console' COD (likely a mobile variant) which has some code modified to enable 4K 60FPS on the game. The SoC is supporting RTX (so DLSS, hardware-based Ray Tracing) but weirdly, it was told to me that RTX can also run on the CPU too (perhaps this is like we are seeing from Vulkan-RTX support, which can leverage spare CPU performance to Ray Tracing calculations, I am not sure, my source didn't specify).
Now, examining this information, Nvidia having new ARM-based SoCs isn't surprising, I mean, Tegra already exists.  But, the interesting thing here is that Nvidia seems to have plans to offer alternatives in the gaming space which aren't based on X86 at all.
A 'well-known secret' in the tech industry is that Nvidia is planning to create ARM-powered HPC servers, and speaking to another source yesterday (who provided me with a ton of AMD leaks in the past), they told me that Nvidia was definitely testing out ARM-Powered servers, designed around the Zeus core. Indeed, late last year was when Nvidia GPUs would work with ARM-powered servers.
Speaking to a third source, they largely confirmed the gaming plans from Nvidia (which I detailed above from source 1) but they don't believe Nvidia will stop producing cards compatible with the traditional PC. Instead, this seems to be Nvidia's attempt to create their own alternatives, an obvious market here would be SoCs for laptops. We can presume that X86 code could run on these ARM CPUs too, in fact, ARM for Windows already supports X86 applications with an X86 emulation layer.
Of course, tests in a lab doesn't necessarily become a product which we can actually buy on store shelves, but for laptop-based SoC solutions from Nvidia, it has a lot of interesting potentials. Let's be honest, a real benefit AMD has right now is controlling both CPU and GPU architectures, allowing for some very interesting concepts.
Many people forget that for a while, Nvidia was working with both AMD and Intel for a while, producing motherboard chipsets for both vendors. Though the relationship ended fairly poorly, with Intel essentially locking Nvidia out of production and the whole thing ended up in court. 
Until this is officially confirmed by Nvidia, you should naturally take it with a pinch (or two) of salt, but at least some of this has been verified by one of my sources who helped me leak a lot of the Zen 3 / Zen 2 information in the past. If there's an update on this, of course, I'll let you know.
Other Articles You Might Like