At the end of next year, we'll see the introduction of the next-generation consoles from both Sony and Microsoft. For Sony, the company has drip-fed PS5 information in a series of interviews and a couple of slides, while Microsoft revealed a lot of information at 2019's E3 event, and a few subtle hints regarding Xbox Scarlett in interviews.
Both companies will be leveraging AMD to manufacturer the APU inside the console, which will be based on a Navi (RDNA) based GPU, and a Zen 2 based CPU. Along AMD and both Sony and Microsoft has confirmed that the Playstation 5 and Xbox Scarlett will use custom hardware.
recently, BitsnChips (who is well-known in the tech industry) posted a leak for the Playstation 5, confirming that the CPU inside the PS5 is a custom and tweaked version of Zen 2 (he called it Zen 2+).
PS5 will utilize a semi-custom Zen2 core, aka Zen2+.

— Bits And Chips – Eng (@BitsAndChipsEng) October 14, 2019
I contacted him and asked if he could provide some further information on just what Zen 2+ means, and how the architecture would compare to Zen 3. I was told that it will be an optimized Zen 2 architecture, but won't integrate any of Zen 3's feature set (so, the IPC gains and changes in CCX we've seen for Zen 3 won't be present here). Instead, there's said to be 'faster cache' (likely tweaked to reduce latency), and also designed to be in energy operation as possible.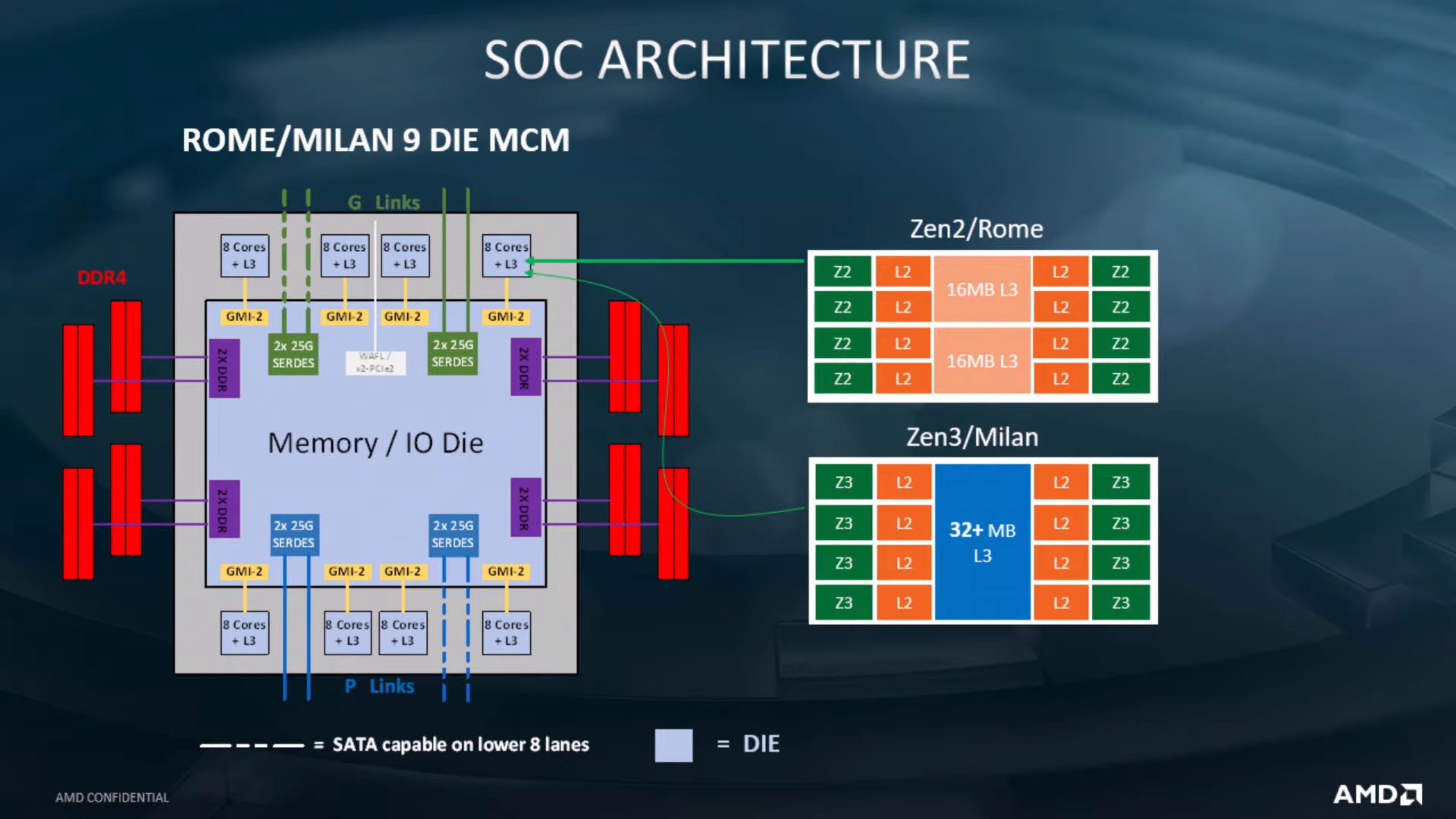 Both Sony and Microsoft will be using 8 CPU cores for their console, though Sony confirmed that the Playstation 5 CPU does support SMT (Simultaneous Multi Threading), so 8 Cores, 16 Threads. It's worth noting that SMT for the PS5 / Xbox Scarlett doesn't mean that it's 'like 16 CPU cores'. The two threads running on the CPU core share execution resources, but it is generally still a major performance boost and reduces stalls in the pipeline.
https://www.youtube.com/watch?v=Xul_TpoDtLM
I was also told that the most likely scenario for the design of the APUs for both consoles will be a chiplet design, and if you're familiar at all with the Zen 2 CPUs (such as rome or ryzen) chiplets will be familiar to you. If you want an in-depth dive, I suggest you look at my Zen 2 analysis video; but the gist is that the 'parts' of the processors are manufactured and then fit together.
So, for example, AMD would manufacture the 8-Core Zen 2 chiplet, then the GPU components, then those components and other things such as the IO die would all be put onto the same large APU. AMD has officially confirmed that the consoles use an APU (thanks to Lisa Su at the companies own E3 conference). We've also seen several leaks of which is said to be the Playstation 5 APU.

The APU is known as Gonzalo, and according to several leaks on different benchmark databases, the APU is made from indeed a Zen 2 based CPU and a Navi based GPU. The APU was confirmed to feature an 8-Core CPU running up to 3.2GHz, and the GPU is said to be up to 1.8GHz. A later leak also found the GPU (Oberon), which had a higher frequency, 2GHz. Once again, Gonzalo is thought to be the Playstation 5 APU.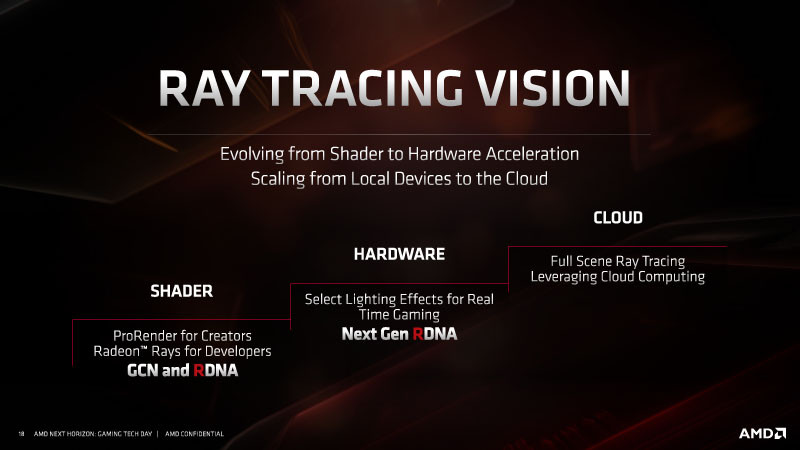 Apparently, from what BitsnChips has heard – the chiplet approach is supposed to allow both Samsung and TSMC  to divide up manufacturing duties. Generally speaking, there are differences however on designs are created for different fabs, so if Intel wanted to get TSMC to suddenly help with 14nm production, it can't just give it a Skylake design and that's it. There are actual differences on the nodes for different companies, and while I don't want to be too technical here, it's likely that we won't see say TSMC produce 50 percent of the CPUs for Microsoft and Samsung produce the other 50 percent, instead it could be that TSMC product one component and Samsung produce the other.
It's made trickier because we don't also know the exact node which is being used, for example – 7nm and 7nm+ from TSMC are a little different to one another, with 7nm+ using EUV during manufacturing.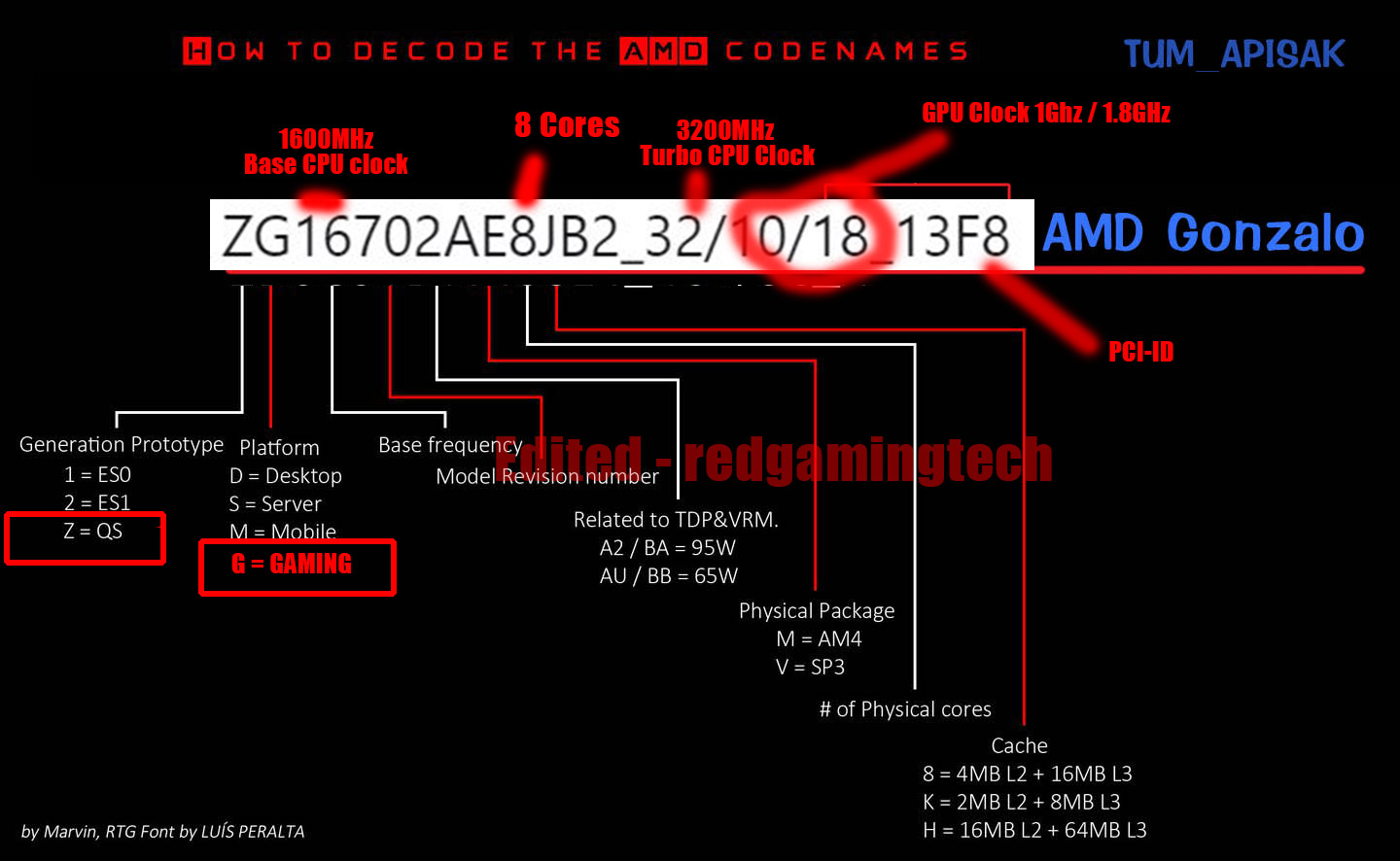 As for the GPU side of things, I was told that the implementation for the PS5 isn't fully second-generation Navi (he described it as Navi 1.9, make of that as you will). I was also told that Microsoft's implementation of ray Tracing for the Xbox Scarlett is more advanced than Sony's Playstation 5.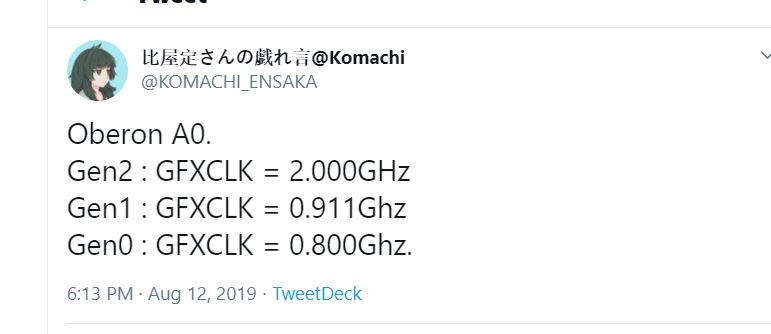 Sony has already confirmed hardware ray tracing with the PS5, but has been less aggressive pushing ray tracing than Microsoft has with its Xbox Scarlett (although, even Halo Infinite didn't seem to show off any ray tracing with the E3 trailer, but it's still very early yet).
I suspect that the next-generation consoles, however, given all we've learnt so far, their close proximity of release and the officially confirmed specs, will likely be rather close to one another with their underlying technology. Both the PS5 and Xbox Scarlett both sport a super-fast SSD even, though Sony hasn't given much information on its performance (other than a not very technical demo to investors), though Microsoft has said that the Xbox Scarlett's SSD is about 40x faster than the Xbox One X's drive… although that's not read or write speed info.
The likely scenario is that both consoles are quite close to each other technically, and I don't think we'll have say the PS5 be 30 or 40 percent faster or slower than the Xbox Scarlett. The next generation will definitely be fascinating, and there have even been some murmurs that we'll see a Playstation 5 Pro launch simultaneously to the base PS5 console.
Other Articles You Might Like